A Russian Blockchain Referendum Voter Managed to 'Spoil Their Ballot'
Russian electoral officials are claiming success in the country's recent referendum on constitutional reform – which saw the country make use of a blockchain-powered voting platform for the first time on a national scale. However, one tech-savvy voter appears to have pulled off a remarkable feat – by spoiling their blockchain-powered ballot paper.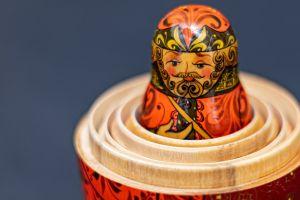 As previously reported, citizens in the cities of Moscow and Nizhniy Novgorod were given the option of casting their votes via smartphone or computer, with 1 million Muscovites and 140,000 residents of Nizhniy Novgorod registering to vote.
However, electoral officials appear to have been flummoxed by one individual, who registered to vote and then found a way to vote neither "for" not "against," the only two options available on the poll.
Instead, officials stated that the (obviously very highly computer-literate) voter instead managed to access the blockchain to write an encrypted message in code. As the network could neither recognize this message as a vote in favor or against, it disregarded the message and did not count the vote. The organizers stated that the vote came from a Muscovite who obviously had "developing skills or advanced internet usage skills."
Fellow Moscow-resident and crypto investment advisor Dmitriy Zaikov told Cryptonews.com,
"If I had the technical skills to spoil my ballot paper, I would have done the same thing. Kudos to that voter, I hope he wrote something interesting!"
The head of Moscow's smart projects department, Artem Kostyrko, told reporters (per TASS) that 601,096 Moscow-based voters cast their lots in favor of the government's proposed constitutional changes using the blockchain platform, with 363,341 voting against in the capital.
Total turnout in the blockchain ballot was over 93%, per official figures. Voters in the combined paper and blockchain vote overwhelmingly voted in favor of the government proposals, with 77% in favor of the constitutional changes that would allow President Vladimir Putin to extend his term as the nation's leader beyond 2022.
____
Learn more: What Have Vladimir Putin, Warren Buffett, and Justin Sun Got in Common? This Bitcoin Address
---