A Hint From Davos: Regulating Crypto Is 'in the Public Interest'
Disclosure: Crypto is a high-risk asset class. This article is provided for informational purposes and does not constitute investment advice. By using this website, you agree to our terms and conditions. We may utilise affiliate links within our content, and receive commission.
Andrew Bailey, the Governor of the British central bank, the Bank of England, has told the World Economic Forum that crypto, stablecoins, and digital currency projects are still yet to "land" on the design and governance models required for "a lasting" digital economy.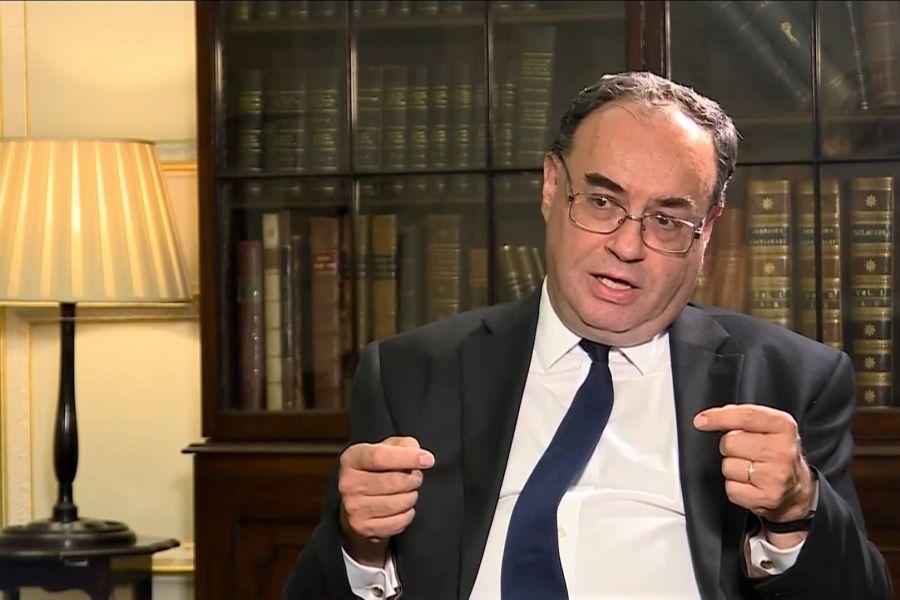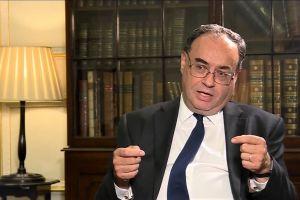 Bailey, who was appointed head of the bank in Spring last year, conceded that exiting digital assets had shown promise in terms of "digital innovation for payments, especially cross-border payments," but hinted that crypto and other digital tokens were not the answer for the wider financial system.
Bailey asked, rhetorically: "Have we landed on the design, governance for a lasting digital currency?" – with his own answer evidently a firm "no."
His comments came during a panel session entitled "Digital Currency Governance Consortium, and Reimagining Regulation: Pathways to Digital Currency" as the economic forum – usually held annually in Davos, Switzerland, but this year taking place online due to the ongoing coronavirus pandemic.
During the session, Bailey was asked where national regulators could hope to begin with crypto and digital token regulation given their global, stateless nature.
But the governor answered that when it comes to any form of regulation, policy chiefs needed to "begin by defining where the public interest lies."
He identified the following as key areas of interest for individuals and companies when dealing with digital finance:
the stability of [tokens'] value
ensuring the authorities can tackle financial crime [involving tokens]
privacy standards – striking a balance between ensuring users' privacy and the benefits of lower costs for transactions
However, he added a warning, stating,
"Don't think [technological innovation] comes before the public interest."
He also opined that the public was likely not divided on the matter of privacy-related matters, although other panelists claimed this was not necessarily the case.
Old fears and old models
The panelists were speaking in the wake of comments made by Janet Yellen, the incoming American Treasury Secretary, whose recent comments about crypto being used to fund crime sparked furious debate in the crypto world.
Elizabeth Rossiello of AZA Finance and the CEO and Founder of BTC Africa, who also moderated the session, claimed that Yellen had given voices to "old fears" about crypto's role in international money laundering and terrorism funding.
(According to Chainalysis, the criminal share of all cryptocurrency activity fell from 2.1% (USD 21.4bn) in 2019 to 0.34%, or USD 10bn in transaction volume in 2020.)
And her skepticism about crypto's role in crime was echoed by Glenn Hutchins, the Chairman of North Island and a board member of the Federal Reserve Bank of New York, who claimed that crypto could not hold a candle to cash when it comes to funding crime.
Tokens like bitcoin (BTC) "leave a permanent audit trail" and "footprints that are inalterable" for criminals, unlike cash, Hutchins added.
The North Island supremo also poured scorn on those who would seek to drive a wedge between blockchain and protocols like the Bitcoin network. He said that the two were "inseparable," and talking about networks without mention of their proprietary tokens was "like talking about a car battery and not an internal combustion engine" on a car.
But even Hutchins agreed that regulation was now required. He said,
"[Digital currencies] need to work inside a regulated environment, but regulators also need to create a set of regulations that fit this new industry. We can't take the old regulatory model and put it on top of this."
Western Union's CEO Hikmet Ersek, also attending, agreed, stating that digital currencies "have to be regulated," opining that regulation would benefit "consumers and people, as well as companies" like his own.
He added that "regulation and innovation" were not different, and would ultimately help with "protecting consumers."
History and the future
Meanwhile, Queen Máxima of the Netherlands, who has also served as the UN Secretary-General's Special Advocate for Inclusive Finance for Development since 2009, opined that parallels could be drawn between her own nation's history and recent efforts to launch global stablecoin.
She said that the Bank of Amsterdam (1609-1820) and its own currency, the guilder, functioned much as stablecoin when it was founded by traders in the 17th century, when Northwestern Europe was flooded with currencies from all over the globe. She pointed out that the guilder provided liquidity and stability, and pointed out that shrewd governance by the Bank of Amsterdam initially allowed the guilder to "build trust" in the coin, both in the Netherlands and elsewhere.
However, she warned that the bank eventually failed with its project as it became overly "chummy with traders and overstretched." Thus, she added, the gilder ultimately faded into the pages of history, with the pound sterling eventually surpassing it and the Bank of Amsterdam folding in the early 1800s.
Digital currencies, the monarch stated, "need some kind of fiscal backing, as this is where the gilder failed."
However, there were hints that royal approval of crypto might one day arrive, with the Queen agreeing that digital currencies were "very much part of the future."
___
Learn more:
Davos 2021 & A 'Great Reset': We Can't Count On the Same Old Globalists
Regulators Ponder Strategy As Bitcoin & Co Are Too Large to Ignore
Crypto Regulation in 2021: The Piecemeal Approach & New Winds
Regulatory Kaleidoscope Challenges Crypto Industry – Crypto.com CCO
More Crypto Regulation Coming in Russia and Beyond, Warns Key Lawmaker
Lack of Crypto Regulations a Turnoff for Japanese Investors – Coincheck
'Over-Regulation' May Scupper South Korea's Fledgling Crypto Sector
New Regulatory Lemons Await Somewhere Between DeFi & CeFi
Challenges Remain for VASPs as Regulators Ready New Round of Policing
---