7 in 10 Retail and Institutional Investors Plan to Buy More Crypto, Bitstamp Survey Finds
Disclosure: Crypto is a high-risk asset class. This article is provided for informational purposes and does not constitute investment advice. By using this website, you agree to our terms and conditions. We may utilise affiliate links within our content, and receive commission.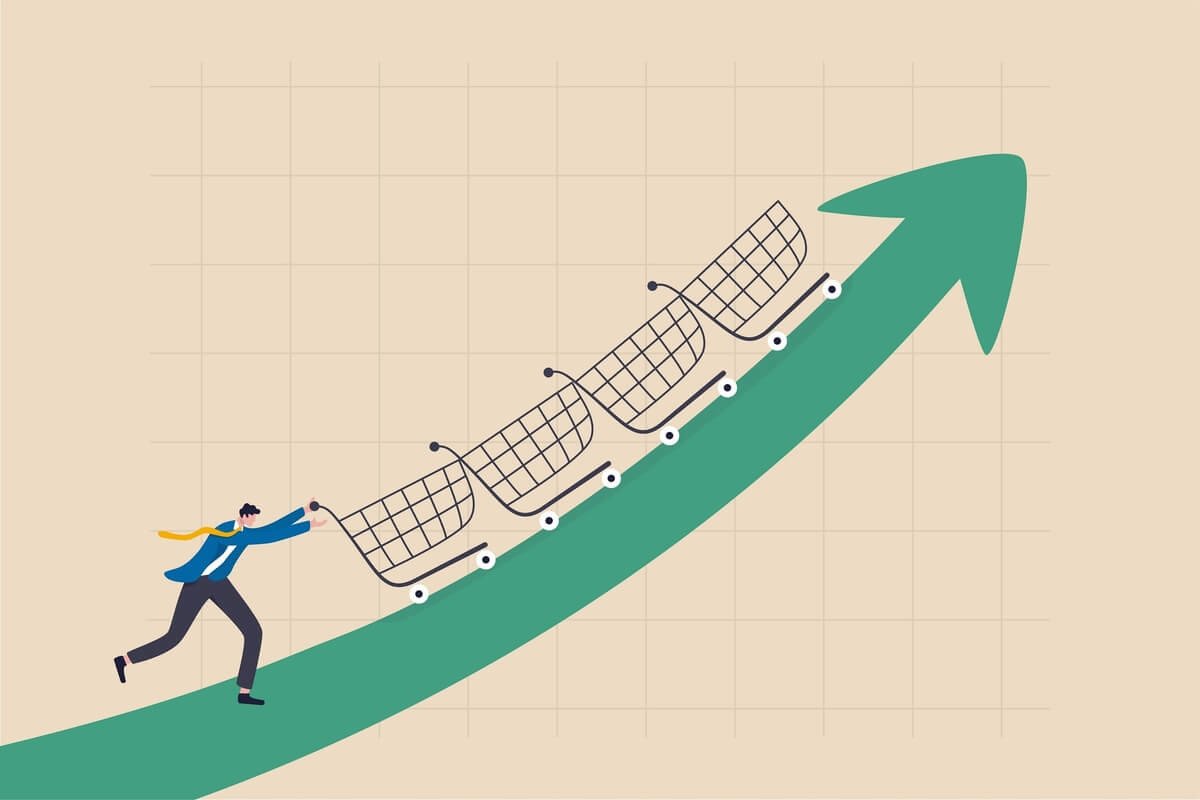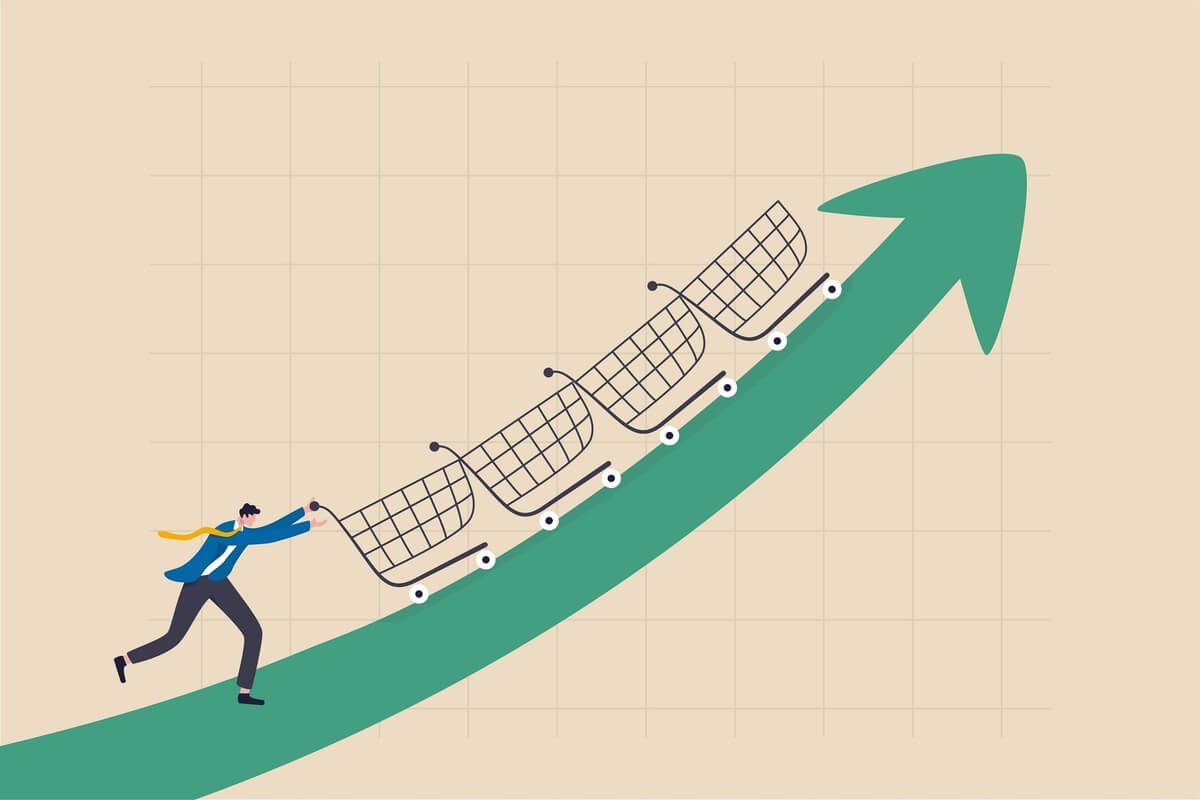 Most investors plan to spend more on crypto in the next five years, a new survey has found – with both retail and institutional investors looking to delve further into the sector.
The survey was conducted by the crypto exchange Bitstamp, which found that 73% of retail investors and 72% of institutional investors stated that they plan to buy more tokens over the course of the next five years.
The exchange stated that it had spoken to "5,502 institutional investment decision makers and 23,113 retail investors" from 23 countries in North America, Latin America, Europe, Africa, the Middle East, and Asia-Pacific nations in a bid to "understand the attitudes, applications and ambitions for crypto, now and in the near future."
This may have been spurred by the fact that, the data showed, 68% of institutions are now actively encouraging crypto investment. This kind of sentiment has seen just under 74% of institutional investors trade crypto "at least once a week," with 56% of retail investors doing likewise.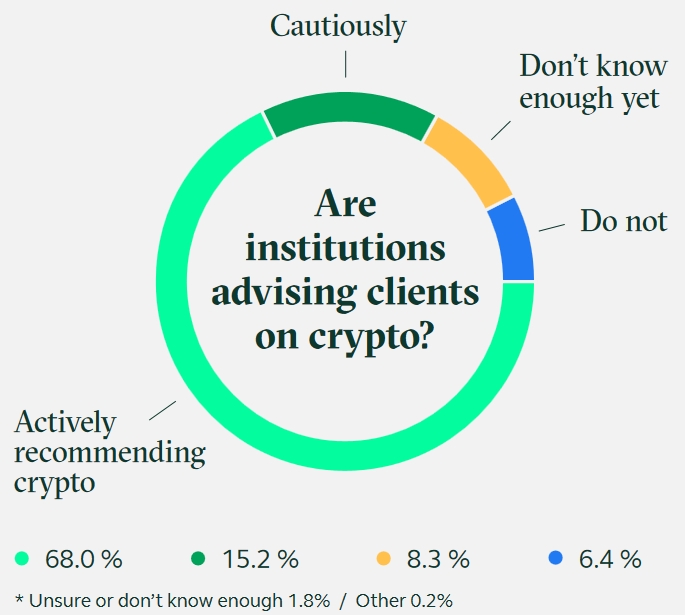 The survey indicated that, at least among investors, crypto-related sentiments tend toward the optimistic, with almost 80% of retail and 73% of institutional respondents opining that crypto will go mainstream within the next 10 years. Most said this will become the case within the next five years, with almost 15% of retail investors opining that crypto was "already mainstream." Fewer than one in 10 of both groups stated that crypto would never be accepted by the mainstream.
There was plenty of regional variation, however. In France, only a third of retail investors said they had trust in crypto, while in Nigeria, India, and Brazil, well over 75% of both retail and institutional investors said they had faith in crypto. Over six in 10 North Americans expressed trust in tokens, while in Japan – where a number of high-profile crypto exchange hacks have shaken public confidence in crypto – less than half of retail investors said they trusted coins.
Almost one in three investors said they used their crypto holdings to "participate in gaming activities" – a sign perhaps that play-to-earn (P2E) blockchain games are starting to make their way into the investment space, too.
Other popular activities involving crypto included crypto-to-crypto trades, or "purchasing another form of crypto" (49.5%) and remittances, or "transferring crypto to an individual" (41.7%).
In comments shared with Cryptonews.com, Alex Adelman, the CEO and co-founder of the crypto rewards program Lolli, stated that bitcoin (BTC) has "reached a new phase of mainstream adoption," with companies and countries now "integrating bitcoin without waiting" for the token's "price to skyrocket."
Adelman stated:
"[The] lack of correlation between price moves and increasing mainstream adoption demonstrates that more institutions are grasping bitcoin's immense utility as a currency and store of value and its inevitable, powerful role in our financial future."
He claimed that bitcoin's price has "stabilized at around USD 40,000 in the near term," pointing to a series of recent adoption cases, such as the Central African Republic's adoption of bitcoin as legal tender, all while BTC "hung between USD 39,000 and USD 41,000."

Adelman concluded that institutions and even nations no longer "need dramatic price movements to prove" the worth of BTC investments, with public and private bodies confident with using BTC to "directly deal with the general public's financial future."
____
Learn more:
– Most Surveyed US Financial Advisors Plan to Raise Crypto Allocations, 0% Plan to Reduce – Nasdaq
– Investors Show Rising Interest in Crypto, but Financial Illiteracy Hampers Investments – Surveys

– About 50% of Surveyed Crypto Owners Made Their First Buy in 2021 – Gemini
– Surging Consumer Interest in Crypto is Accelerating eCommerce Adoption – Survey

– 2 in 10 People in El Salvador Still Using Government's Chivo Bitcoin App – Survey
– Bitcoin Price Forecast for 2022 Cut Once Again as Break 'Only' Above USD 80K Now Expected
---