51% Attack on Bitcoin Is Now Pricier, Attack on Ethereum – Cheaper
Disclosure: Crypto is a high-risk asset class. This article is provided for informational purposes and does not constitute investment advice. By using this website, you agree to our terms and conditions. We may utilise affiliate links within our content, and receive commission.
When it comes to the estimated possibility of a 51% attack, while there's great news for some networks, several networks have a reason to be worried.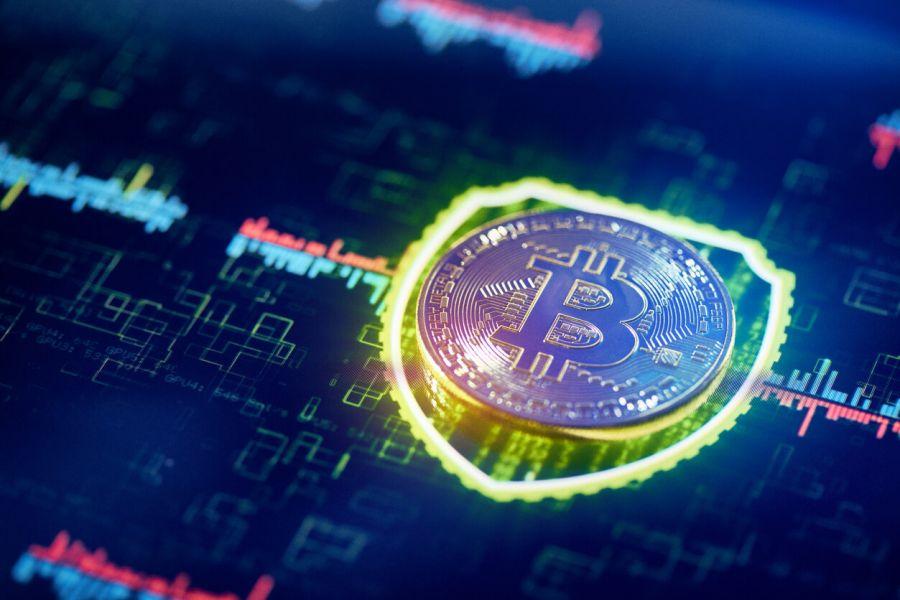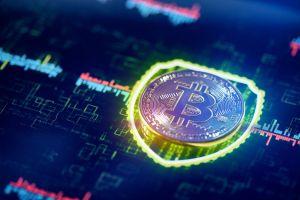 After recent attacks on Bitcoin Gold (BTG), we decided to re-visit both the vital discussion of 51% attack vulnerabilities*, and specific coins we have discussed previously in December 2018 and April 2019, to see how these have fared over the course of almost a year. Besides the eight previously discussed coins, we introduce two more interesting cases.
The results were quite representative of the realistic situation, one may say, as four of the listed ten coins have strengthened up, while the defense of the rest has dwindled since April last year. It goes to show that this is another pricey element of the Cryptosphere that can change quickly and that there's no time to rest in keeping the defense up against it.
As a reminder, a 51% attack happens when a person or a group gain the control of the majority of mining power on a Proof-of-Work (PoW) blockchain network, meaning that they can double-spend and reverse transactions, preventing other users from mining. It doesn't, however, allow the attackers to steal other's coins. While major distributed networks such as Bitcoin and Ethereum are safer due to their sheer size and are commonly a lot more expensive to attack, smaller networks have fewer participants and lack that layer of protection.
Here's how the theoretical costs of one hour attack have changed for some of the PoW coins since April 2019:
The 51% attack cost:
December 2018: USD 275,613
April 2019: USD 375,502
January 2020: USD 682,993
BTC price change in a year: +158%
Market capitalization: USD 164.1 billion
Bitcoin, standing at the top of the list, has made a major improvement of almost 82% since April, almost doubling the amount of money somebody would need to pay for an hour of attack, while NiceHash, a Slovenian cryptocurrency cloud mining marketplace, has but 1% of hash power to offer such a person. It's unknown if anybody could offer enough. A 51% attack is never impossible in theory, but the protection offered by the size of the network, and the price in combination with the lack of rentable hashing power, are a major deterrent in either case. Additionally, BTC is gearing up for the approaching halving in May. Meanwhile, two European mathematicians, Cyril Grunspan and Ricardo Pérez-Marco, calculated that double-spending an average BTC transaction is not profitable.
The 51% attack cost:
December 2018: USD 4,008
April 2019: USD 6,317
January 2020: USD 10,875
ETC price change in a year: +160%
Market capitalization: USD 1.2 billion
ETC is another interesting case. Though it sits in second place, NiceHash can offer 36% of the needed hash power if a villain decides to go for an attack. Nonetheless, this is still far less than 72% we noted back in April, so the overall improvement is noticeable. As mentioned last time, ETC suffered a 51% attack in January 2019.
The 51% attack cost:
December 2018: USD 7,896
April 2019: USD 22,322
January 2020: USD 26,422
BCH price change in a year: +221%
Market capitalization: USD 6.7 billion
Bitcoin Cash has been pushed down from the very top to the third place on the list. Though its improvement has been consistent since December 2018, it registered a 182% rise in April 2019, and then continued upwards at a slower pace since. NiceHash can offer 13% of the hashing power necessary for an attack, which is among the higher percentages on today's list, yet far from the highest. It's also noteworthy that last May two BCH mining pools, BTC.com and BTC.top, committed the 51% attack in an effort to stop an unknown miner from taking advantage of a bug and grabbing coins they weren't supposed to even have access to following the code change. October also saw speculations that BCH may be under attack by an unknown miner.
The 51% attack cost:
December 2018: USD 3,851
April 2019: USD 4,460
January 2020: USD 5,227
DASH price change in a year: +65%
Market capitalization: USD 1.04 billion
Dash is another coin with a moderate, but constant improvement since December 2018. Additionally, only 7% is NiceHasha-ble. In July 2019, as promised, Dash activated a solution called ChainLocks in order to protect the network against 51% attacks.
The 51% attack cost:
December 2018: USD 75,390
April 2019: USD 94,112
January 2020: USD 89,894
ETH price change in a year: +59%
Market capitalization: USD 18.8 billion
While improving the attack cost 24% between December 2018 and April 2019, Ethereum saw a drop in the cost since April. But as Bitcoin's, Ethereum's strength also lies in its size, making it a lot more difficult for a dishonest player to seize control of it all. It doesn't mean that people will not try to though: in late December, the network was reportedly the target of a coordinated attack during ETH's Muir Glacier upgrade, and Parity issued new releases as protection. There have been warnings before that the entire network may be in danger due to certain vulnerable clients.
The 51% attack cost:
December 2018: USD 15,228
April 2019: USD 19,083
January 2020: USD 15,252
ZEC price change in a year: +11.7%
Market capitalization: USD 481 million
Following a 25% rise noted in April, Zcash hasn't shown any improvement since – what's more, it reverted to its December 2018 costs. That said, there is an improvement as NiceHash has even less hashing power to offer currently than several moths ago: 3% now, compared to 6% in April. Furthermore, there were no incidents reported throughout since the June 2018 attack on its algorithm Equihash, which had seen more than USD 550,000 double-spent from ZenCash at a cost of c. USD 30,000.
The 51% attack cost:
December 2018: USD 224
April 2019: USD 338
January 2020: USD 219
ETP price change in a year: -16.41%
Market capitalization: USD 26.7 million
Metaverse is another peculiar case we've been following. While showing a significant, 50% improvement in cost in April, it fell back below the December 2018 price. Furthermore, a villain has 1,708% available for rent on NiceHash, which is less than 1,338% reported in April, but a stunning number nonetheless. The team behind the coin announced last January that they'd be leaving PoW consensus algorithm for a hybrid called "Pillars of Creation," deployed on the testnet at the time, reportedly followed by the mainnet a month later.
The 51% attack cost:
December 2018: USD 18,203
April 2019: USD 50,159
January 2020: USD 17,112
LTC price change in a year: +91%
Market capitalization: USD 3.8 billion
Standing among the winners just a few months ago, Litecoin has had a hard fall. Registering a 175% rise in cost in April, it is now not only in the negative, but the cost of an attack has fallen below the December 2018 one. Luckily for it, the hashing power available on NiceHash is 6% and it's not clear if there's somebody who could currently offer enough power for a successful grasp of the network. Importantly, Litecoin went through its second halving in August last year, which inevitably led to some miners shutting down their machines, switching to other coins, or investing in more powerful mining equipment.
The 51% attack cost, January 2020: USD 839
BTG price change in a year: +24%
Market capitalization: USD 205.2 million
We haven't discussed Bitcoin Gold in our previous articles of this kind. However, it's quite relevant for our discussion as it caught the eye of the public just a few days ago when it suffered two 51% attacks. The price of the coin rallied nonetheless. That said, NiceHash currently has a whopping 54% of the needed hash power to offer for the attack. The team behind the project confirmed that "the hashpower for these attacks came through NiceHash."
The 51% attack cost, January 2020: USD 7,978
RVN price change in a year: +134%
Market capitalization: USD 144.8 million
Our final coin is also an interesting one – it comes with a high price to pay for an attack, while NiceHach has no hashing power for the villains out there at the moment. The network experienced several attacks back in 2018, and a code change has been immediately proposed. It seems that there have been no incidents since. The hard fork, aimed at eliminating ASICs from the mining of the currency, took place in October.
________
* – calculations are based on the previous report by Cryptonews.com and information provided by a website called crypto51.app which tracks costs of these attacks and calculates how much of hashing power an attacker might rent from NiceHash, a Slovenian cryptocurrency cloud mining marketplace, to match the current network hashing power for an hour.
___
Learn more: Security Trends in 2020 and Beyond
---