5 Best Blockchain Games to Watch for 2022
Disclosure: Crypto is a high-risk asset class. This article is provided for informational purposes and does not constitute investment advice. By using this website, you agree to our terms and conditions. We may utilise affiliate links within our content, and receive commission.
Disclaimer: The text below is an advertorial article that is not part of Cryptonews.com editorial content.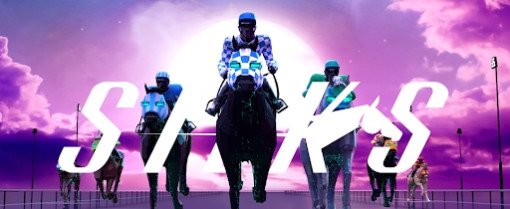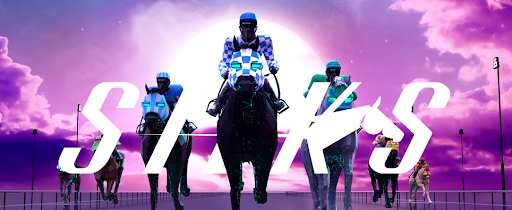 Gaming is no longer a hobby. Blockchain and NFTs have proven that they can be a viable source of income too. The large number of blockchain games entering the market every week speaks for the potential of the industry. The in-game economy and play-to-earn model reward gamers for their time and skills.
However, only a few gaming projects succeed in delivering gaming mechanics and themes on par with traditional games. We introduce you to five of those projects to keep an eye on in 2022. We selected them on the basis of the robustness of their gameplay, in-game economy, theme, and incentivization model among other key factors.
Which are the Best Blockchain Games for 2022
Silks — Overall Best Blockchain Game for 2022
Skyweaver — Best NFT Card Game
Bloktopia – Top Metaverse Blockchain Game
Plant vs Undead — Best Free-to-play Blockchain Game
My DeFi Pet — Best NFT Game that Features DeFi Dynamics
The Best Blockchain Games for 2022: Reviewed
Silks — Overall Best Blockchain Game for 2022
Our top pick as the blockchain game for 2022 is Silks, the world's first derivative gaming platform that brings thoroughbred horse racing to the metaverse. Since its Genesis Silks Avatars mint in April, the project has captured a massive attention in the NFT community, attracting investors from popular NFT collections such as the Bored Ape Yacht Club, CryptoPunks, and CloneX . In less than three months Silks Genesis Avatars have become a Top #15 All Time Sports NFT project on the Ethereum blockchain and has been selected for listing on the prestigious Nansen.ai Gaming 50 Index , the most respected NFT index.
The rage can be attributed to the dynamic gaming mechanics the platform introduces with derivative NFTs that mirror real-world thoroughbreds. The thrill of thoroughbred horse racing is infecting Web3, thanks to Silks' community-owned gaming model.
In response to the incredible demand Silks has decided to release another 5,000 Genesis Avatars to the public with the first mint set for Friday July 29th. This will be an extra special mint as every Avatar that is purchased will automatically receive a claim for Silks Land after they Hodl their Avatar for 45 Days. There is a limited supply and a limit of two per customer. Pricing is tiered so get to Silks and be the first in line to get your Avatar and claim for SIlks Land.
This is how the game works. Silks mirrors the real world of the USD 11 Billion US Thoroughbred Horse Racing Industry integrating massive data sets representing thoroughbred bloodlines, training progress, and racing results to the blockchain . The process creates derivative NFTs of the top registered 1-year-old thoroughbred racehorses in the US, called Silks Horses. Apart from Silks Horses, the metaverse uses Silks Avatar, Land, and Stable NFTs. Each group of NFT plays a key role in the Silks economy, opening up exciting income streams to participants. For example, you can Speculate on Silks Land. They are used to build Horse Farms, Stables, other infrastructure and experiences. You can stake your Silks Horse in the community Farm and earn $STT tokens. Every time the real-time counterpart of your Silks Horse wins a race or breeds offspring, you are rewarded. You can also build your own Farm and earn a portion of the rewards generated by the staked Horses. The opportunities are endless.
Silks democratizes the thrill of horse racing using blockchain technology. Given the potential of the project, the NFTs are bound to accumulate huge value by the end of this year. Since that can make the platform inaccessible to average gamers with small initial investment, Silks introduces Horse Syndication. It lowers the barrier to the platform by allowing users to buy fractional NFTs. This is also a great way to mitigate the risks of investing a large amount of money into just one Silks Horse. When you put your money into multiple NFTs, the performance of a few real-world thoroughbreds will not impact your position.
Being closely tied to a real-world industry, the Silks economy has large potential for growth. In fact, horse racing is having a record year for sales for horses and prize purses at the race. According to the Silks whitepaper, over USD 11 billion wagered on horse races each year. With these sorts of numbers, it is not surprising to learn that horse racing does well in all market conditions, even through recessions. This makes Silks and its NFTs a great hedge against the current gloomy economy.
The inaugural Silks Horse Collection will go live in the fall of 2022. You need a Silks Avatar to buy a Silks Horse. Mint your Silks Avatar today and join the discussion on their Discord.
Skyweaver — Best NFT Card Game
Skyweaver is a browser-based cross-platform card game that features advanced strategic gameplay using Web3. If you're a fan of card games, this one's for you. It steps up the concept of traditional card games by bringing it to a blockchain set up. For example, all Skyweaver cards are tokenized into NFTs to feature better transparency and decentralization. You can own, trade, and gift them digitally while never losing track of the ownership history. Since these cards live on the blockchain rather than your drawer, they are eternal. Moreover, they can never be banned or taken out of play.
Another interesting aspect is the lower barrier to the game in terms of initial capital. While most NFT games are inaccessible for average gamers due to the high prices, you can unlock around 500 base cards on Skyweaver for free. Initial capital and later purchases don't influence your gameplay as much as skills and dedication. This, we believe, will cater to the growth of the ecosystem in the long run. You can earn more rewards through leaderboard challenges and contests that are hosted on the platform from time to time. For example, you can earn tradable Silver NFT cards, with the weekly reward system. To earn rare limited edition Gold NFT cards, you can participate in Skyweaver contests. All of these features make Skyweaver one of the best NFT games to look forward to this year.
Bloktopia – Top Metaverse Blockchain Game
The next top blockchain game we introduce to you is Bloktopia, a project similar to popular metaverses. However, Bloktopia is a virtual skyscraper as opposed to a collection of land plots. It is built to become a hub where you can get relevant crypto information, experience immersive content, and engage in Web3 activities. The skyscraper is divided into 21 levels in honor of the 21 million Bitcoin. All residents of Bloktopia are referred to as Bloktopians.
The Polygon-based decentralized metaverse will provide an immersive VR experience for the crypto community. The four principles of the platform are Learn, Earn, Play, and Create. In its first mission, it will make crypto information accessible for all. Crypto enthusiasts can find all the info related to cryptocurrencies in one place from Bloktopia. We don't know yet how they are going to do that, though. We will have to wait and see.
Coming to the earning part, there are boundless opportunities if communities come together on Bloktopia. The popularity and reception of the platform can be explained by its diverse streams of passive income. This includes real estate trading, advertising, gaming, and networking, among others. For example, if you own an NFT plot in the metaverse, you can create and monetize experiences in it. If you don't have the skills or resources for that, you can rent it out to someone else. Virtual real estate trading is another possibility.
The play-to-earn model put forward by the platform will enable Bloktopians to play games, network with other gamers, and entertain friends through the world of VR. And finally, you can create scenes, artworks, challenges, colorful scenes, and social games using the tools and infrastructure provided by the platform. As the ecosystem grows, we can expect more play-to-earn play games and experiences in Bloktopia. The visual and immersive appeal of Bloktopia can be attributed to the advanced real-time 3D Creation Engine and blockchain technology it makes use of.
Plant vs Undead — Best Free-to-play Blockchain Game
Plant Vs Undead is a Web3 game quite similar to Plants vs. Zombies. It is set in a world called Planet Plants, which is home to beautiful and peaceful animals and the "Plants". Unfortunately, the animals are turned into the savagely fierce "Undead" by a strange and deadly disease spread by meteors. They now want to destroy all human beings, Plants, and Mother Trees. What do you do in this situation? That is what the game is all about.
You can still restore Earth from their possession through gameplay. The healing power of Mother trees and the evolution of the Plants will help you in the mission. Along with this, some 'Seeds' possess magical elements and traits which you can extract to step up your gameplay. The different generations of plants — Mother Trees, Plants, and Seeds are your tireless soldiers. They are tokenized into NFTs and sold on the in-house marketplace.
With Plant Vs Undead, the founders aim to open a new chapter of gaming history that excites both traditional and crypto gamers. For this, it prioritizes offering a free-to-play-and-play-to-earn mechanism which is accessible to anyone as long as they have a digital device and an internet connection. As a farmer, you can collect and grow seeds, level up your game, and earn rewards. All farmers begin their game with one Mother Tree and six basic non-NFT plants with utility in all games. As you cross new levels and collect more tokens, you can buy different seeds and then grow them into Plants to strengthen your gaming strategy.
My DeFi Pet — Best NFT Game that Features DeFi Dynamics
My DeFi Pet occupies the final position on our list of the best blockchain to watch for in 2022. The lifestyle-based game has all the right ingredients for a gripping Web3 game — collecting, breeding, evolving, combating, and trading pets. For example, it combines DeFi, collectibles, and personalities. Let's take a look at how the platform works.
To motivate gamers to engage on the platform consistently, it rewards them with short term rewards designed around the concept of seasons. The central theme of the game is pet NFTs, which are spawned every hour. You can claim them in multiple ways. The first one is by consuming DPET, the native token of the ecosystem. The bidding lasts for 24 hours. If nobody claims the pet, it is sent to the Altar for future use.
Another important aspect of the game is breeding, if you haven't guessed already. DeFi pet offspring will feature a unique set of characteristics from its parents. It will belong to the owner of the mother pet. Interestingly, the offspring is ready to breed as soon as the process completes. The new pets are assigned certain evolution levels and capabilities depending on their rarity. If you are unhappy with the traits and performance of your DeFi Pet, you can level it up using DPET tokens.
The Advantages of Blockchain Gaming
Why are more and more video gaming companies using blockchain technology?
Blockchain makes payment processing cost-effective across borders through cryptocurrencies.
In-game assets can be tokenized to NFTs for the transparent and immutable record of ownership.
Introduces advanced incentivization models using NFTs and crypto tokens.
Gives better control over the gaming economy.
Eliminates black markets and fraudulent activities.
Wrapping Up
Blockchain games are the future of video gaming. If you're looking to take your dive into blockchain gaming, we recommend these five games. They are fun, entertaining, and more importantly, rewarding. Projects like Silks introduce exciting streams of income that empower gamers to invest more time to their passion. The gaming community has embraced the unique blockchain play-to-earn platform that brings thoroughbred horse racing to the metaverse.
Join the Silk community on Twitter and Discord for the latest updates.
---