20 Million Reddit Collectible Avatars Minted on 0xPolygon Platform – NFTs Making a Comeback?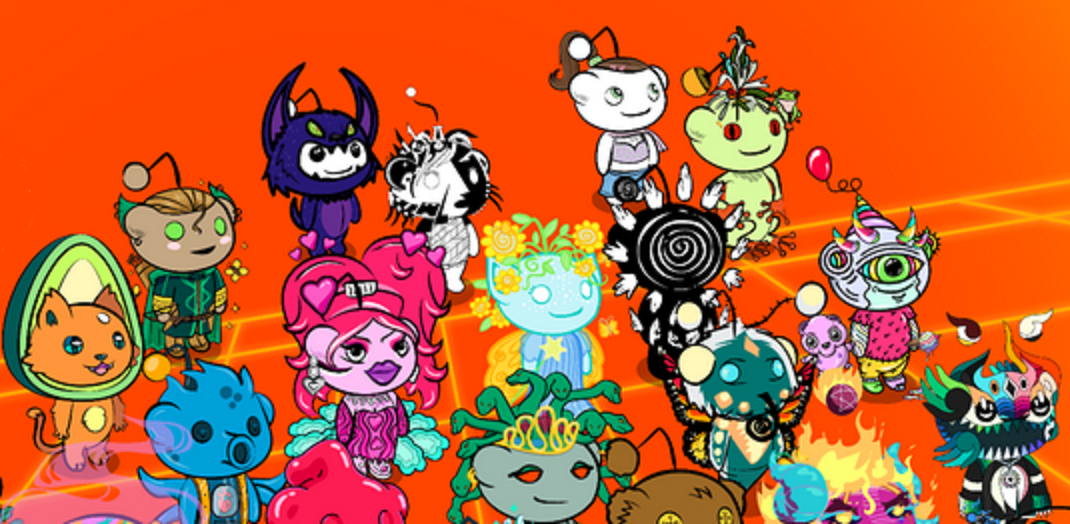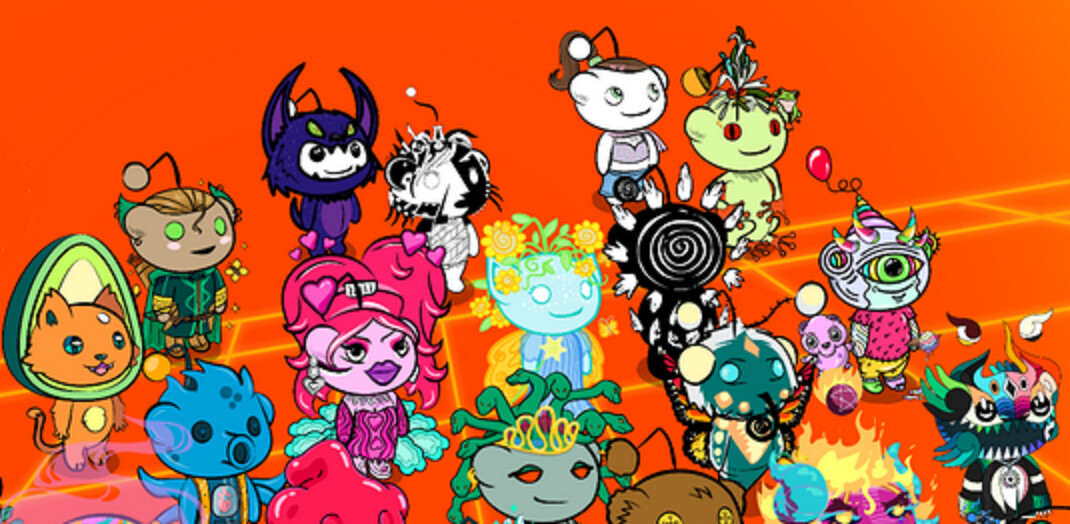 Reddit non-fungible tokens (NFTs) minted on layer-2 network Polygon have surpassed 20 million in the face of general quiet on the NFT front.
According to Dune Analytics (on Monday morning, 9:00 UTC), a total of 20,323,749 collectible avatars has been minted since the launch of the project in July 2022, now in the hands of 16,361,793 holders.
Collectible Avatars are unique digital goods made by independent creators in partnership with Reddit.
Between August 13, 2022, and August 13, 2023, the number of holders went up 118,074%. Out of these, more than 14 million are single avatar holders.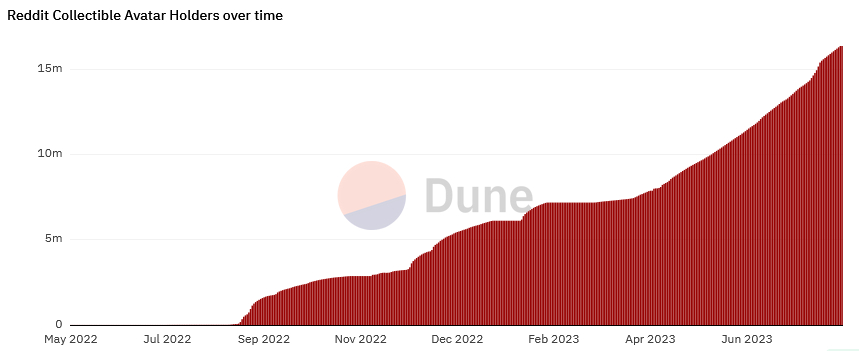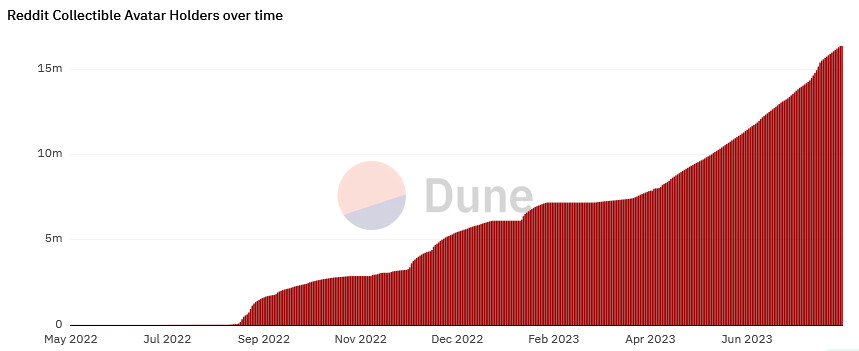 The overall sales volume of Reddit Collectible Avatars NFTs is nearing $40.6 million.
The avatars' market capitalization sits just below $38.8 million, with the total primary sales volume being $6.48 million.
Collectible Avatars Gen 4, called 'Retro Reimagined', have been launched just recently on July 27, as the largest addition to Reddit's limited-edition NFT collection yet.
So far, 39,978 Gen 4 avatars have been have been minted by 12,753 minters. There are 12,765 holders.
The primary sales volume is $845,210, and there were 4,015 secondary sales.
Generation 3 has recorded a cumulative sales volume of just over $3.41 million. There have been 35,090 total sales, 9.37 million Gen 3 avatars minted, 41,684 holders, and 23,825 single avatar holders.
In response to the latest numbers, Polygon founder Sandeep Nailwal said on Sunday that the products in its ecosystem, including the Reddit Avatars, are "silently reaching "magic inflection points" of growth."
NTFs Still Making News
Though their popularity has somewhat decreased, NFTs are far from forgotten: they can - and do - still make a lot of noise.
Claire Elise Boucher, known as Grimes, recently said that she earned around $6 million from her NFT collection - more money than she has made across her entire music career.
Crypto exchange Coinbase kicked off the multi-week Onchain Summer event to celebrate the launch of its much-anticipated Layer 2 network Base. Major projects, decentralized autonomous organizations (DAOs), as well as the soft drink giant Coca-Cola, joined the festival, providing an opportunity for the users to get celebratory NFTs.
Beeple, the creator of a $69 million non-fungible token (NFT), bought his very first profile-picture (PFP) NFT: CryptoPunk #4593 for ETH 113.69 ($208,463).
Also, Game4Ukraine, a charity soccer match announced by Ukrainian President Volodymyr Zelenskyy, held on August 5, was raising funds via the sale of customizable jersey NFT artwork through Cheeer, the licensed partner of the match.
All of this (and more) happened in just the first few days of August, so it's safe to say that NFTs are here to stay.
____
Learn more:
- Reddit 'Digital Collectibles' Trading Volume Shoots Past All-Time High – Here's What You Need to Know
- Reddit Founder Alexis Ohanian Says Crypto and Bitcoin is 'Here to Stay' – What Does He Know?

- Web3 Neobank 'hi' Secures $30 Million Investment from Animoca Brands to Strengthen NFT Utility
- Gucci Material NFT Holders to Redeem for Wallets and Branded Duffle Bags
---