Creator of Record-Breaking NFT Beeple Purchases First PFP NFT: CryptoPunk #4593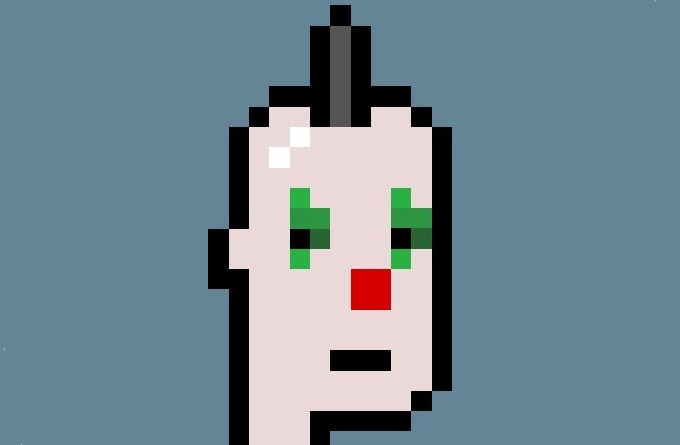 Beeple, the creator of a $69 million non-fungible token (NFT), has bought his very first profile-picture (PFP) NFT - and it's from one of the world's most popular collections, CryptoPunks.
Mike Winkelmann, known as Beeple, bought CryptoPunk #4593 on Tuesday, August 1, for ETH 113.69 ($208,463), according to data from Etherscan.
"this is the first PFP i have ever bought and it is a really long time coming. from the time i learned of NFTs this project has always stood out to me as being an insane story," Beeple said in a tweet on Wednesday.
He went on to describe the project as "ridiculously innovative artwork" which over time altered the way in which people perceive identity and ownership.
While it was being given away when people did not care about it years ago, CryptoPunks has managed to "spawn an entire asset class" since, Beeple said, and added that,
"i believe this is a historic work from both a technological and artistic perspective and it's influence on NFTs and this space is already undeniable."
His is one of the less common Punks in the famous collection, with a rare trait: a red nose. The Punk's rarity is 4,026 of 10,000.
CryptoPunk #4593 currently (10:00 UTC on Thursday) sits in second place among the week's top sales, according to CryptoSlam, behind Crypto Punk #6634 bought yesterday for ETH 235.
Doing His Own Research
Beeple previously suggested that he would be buying a Punk soon: last week he tweeted that he had never purchased a PFP, that he was "in the market for a punk", and asked for tips and opinions about the "best punk trait."
In his Wednesday post, he said he had searched for a Punk "with very recognizable features that to me embodied the spirit of punks and that i could build a story around through the everydays."
Following the purchase, Brand Lead for CryptoPunks Noah Davis shared a piece of conversation with Beeple about the NFT, calling the artist "Mr. 4593."
It's notable that Davis had worked in digital art sales at auction house Christie's at the time of Beeple's record-breaking NFT sale.
He helped facilitate this sale, with Beeple's 'Everydays: The First 5,000 Days' famously going to its buyer for $69.35 million in March 2021.
In November 2021, Beeple's 'HUMAN ONE' fetched $28.9 million at Christie's 21st Century Evening Sale. In July this year, the sculpture was put on exhibit for the first time in the US in the Crystal Bridges Museum in Arkansas.
In November 2022, the artist announced a collaboration with Solana to bring "immersive 3D NFTs" to this blockchain.
In March this year, Beeple opened his own studio in Charleston, South Carolina, USA. It serves as a workspace for the artist, and it features a 13,000 sq. foot gallery and 13,000 sq. foot experiential space, says the website.
____
Learn more:
- Top 5 Most Expensive NFTs
- CryptoPunks Becomes Top NFT Collection, Christie's NFT Expert Says He Will 'Steward' the Project

- Beeple on Becoming The World's Top Digital Artist
- Top 10 NFT Marketplaces
---