1 Million First-time Buyers Bought Bitcoin on Dorsey's Cash App Last Month
2020 was a bumper year for Jack Dorsey's Square and its crypto-embracing Cash App mobile payments app – but one that could soon be eclipsed, after the company revealed that "over three million customers" bought or sold bitcoin (BTC) on its platform in 2020, while January this year saw "more than 1 million customers" purchase bitcoin "for the first time." Also, Square announced a USD 170m purchase in BTC.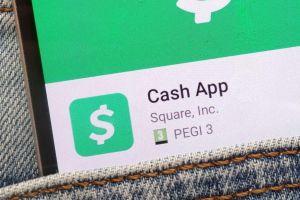 The claims were made in an FY2020 Q4 earnings report and an official release for investors, where Square added that in the final quarter of the financial year that was "bitcoin volumes per customer" jumped by over x2.5 year-on-year.
The firm said that this growth was "primarily driven by buying activity, as existing customers continued to buy bitcoin and new adopters bought even greater volumes of bitcoin."
And, like PayPal recently, it looks like Square is happy with its BTC customers, who tend to be more active on the platform than fiat users.
Square wrote,
"Bitcoin has helped increase gross profit per active customer and engagement in our broader ecosystem as bitcoin actives use other products, such as Cash Card and direct deposit, more frequently compared to the average Cash App customer."
PayPal also enthused about higher engagement figures for crypto customers, claiming that they were logging in to their accounts far more often than regular users.
And Square added that new customers were more likely to "adopt products like" bitcoin or its Cash Card service "within their first month" of using Cash App.
In December, Cash App had more than 36 million monthly transacting active customers, up more than 50% year over year.
And it looks like Square is becoming a more active BTC buyer itself as it has purchased approximately BTC 3,318 at an aggregate purchase price of USD 170m, meaning it paid USD 51,236 per BTC on average. Combined with Square's previous purchase of USD 50m in BTC in October last year, this represents approximately 5% of Square's total cash, cash equivalents, and marketable securities as of December 31, 2020, the company said.
Looking forward, the firm suggested that it would "further scale" its marketing investments and pursue business from sometime customers by "expanding" its network and launching "new products."
The company also revealed the full extent of its BTC performance, revealing the following:
Cash App generated USD 1.76bn of bitcoin revenue and USD 41m of bitcoin gross profit during the fourth quarter of 2020, an increase, year-on-year, of approximately x10 and x13 year over year, respectively
Bitcoin revenue and gross profit benefited from an increase in bitcoin actives and growth in customer demand, as well as a significant year-on-year increase in the market price of bitcoin
For the full year of 2020, Cash App generated USD 4.57bn in bitcoin revenue and USD 97m in bitcoin gross profit, up x9 and x12 year-on-year, respectively
The firm conceded that market volatility could see these figures change throughout 2021 – and beyond, adding,
"In future quarters, we recognize that bitcoin revenue may fluctuate as a result of changes in customer demand or the market price of bitcoin."
Meanwhile, it appears that Dorsey has been feeling generous when it comes to all things BTC-related, perhaps in light of his firm's recent financial results.
The donation-funded Bitcoin network research and development Brink took to Twitter to thank Dorsey for making a BTC 1 contribution to the cause, writing that it was "honored to have received" the donation "to our developer funding efforts from none other than [Dorsey]."
At the time of writing (09:37 UTC), BTC trades at USD 50,871 and is up by 5.5% in a day and 3.5% in a week.
Square CFO Amrita Ahuja on the company's bitcoin bet
___
Learn more:
- Crypto Opens Up PayPal, Square, Visa To New Revenue Streams - Fitch
- Megan Thee Stallion Hops On Jack Dorsey's Bitcoin Train With USD 1m Ticket
- America's Oldest Bank, BNY Mellon, Goes Bitcoin
- PwC Chief: Mexican Companies Want to Follow Tesla into Bitcoin Investment
- Germany's Biggest Bank Talked the Talk, Now it Walks the Crypto Walk
- A Wave of Giants Rushing to Invest in Bitcoin Could Derail the Stock Market
- 1,400+ Firms Flock To Learn About Bitcoin, But 'There Is No Playbook'
- Not Only Bitcoin Price Is Changing During This Bull Run
___
(Updated on February 25, 07:52 UTC: a video was added.)
---