What Can I Buy with Bitcoin?
Now that you finally have your own digital coins, you must be wondering what to buy with bitcoins. Some businesses stopped accepting Bitcoin due to the volatility in price, but that doesn't mean that you can't use the coins as a method of...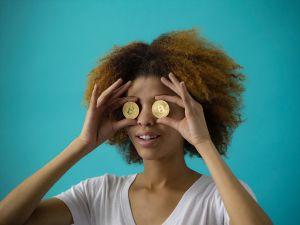 We all know that bitcoin and cryptocurrencies are supposed to be the currencies of the future. But what can you actually buy with bitcoins? If you finally have your digital coins or are interested in getting some, that's the next natural question to ask.
So, what can you buy with bitcoin?
You probably won't be surprised most businesses do not accept Bitcoin either due to the volatility in price or regulatory hurdles, but that doesn't mean that you can't use the coins as a method of payment at all.
According to coinmap.org, a website which shows which venues take Bitcoin, there were more than 15,000 of them in May 2019.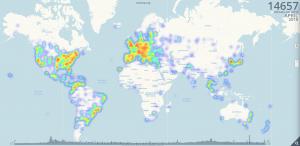 Therefore, the simplest answer to the question "what can I buy with bitcoin?" is "many things."
Starting with food and drinks at local bars and restaurants, plane tickets and hotels, and finishing with luxurious townhouse in New York, trips to space with Virgin Galatic or your own Tesla. Even several tax authorities already accept bitcoin payments.
What's more, Bitcoin is even more widely accepted online, as even people like Twitter's CEO Jack Dorsey calls it "the native currency of the internet." Many shops, ecommerce sites, and independent web service providers (freelancers) accept it, as it is one of the most convenient ways to transfer value over the internet.
See our guide "who accepts bitcoin in 2019" for a comprehensive list of retailers and services that accept BTC.
Besides, you don't always need to find a BTC-friendly merchant to spend bitcoin.
Alternatively, you can make use of a crypto debit card.
Crypto debit cards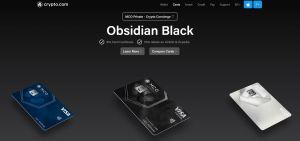 Spending bitcoin and other cryptocurrencies is even easier with a cryptocurrency credit/debit card, which functions as a regular Visa, Mastercard, or Maestro payments card. All you need is to deposit supported cryptocurrencies to your wallet, and swipe your card whenever you need to make a purchase. However, mind that such purchases come with extra transaction fees, too.
You can get one from Xapo, BitPay, Uquid, Coinbase, Spectrocoin, and cryptocurrency-powered projects TenX (PAY), Pundi X (NPXS), and Crypto.com (MCO).
Buying things at services and venues that accept Bitcoin can help cryptocurrency adoption. Remember that by choosing to do so, you become part of the effort to make the world more Bitcoin and crypto-friendly!