Can You Buy a House With Bitcoin? How to Buy Property With Crypto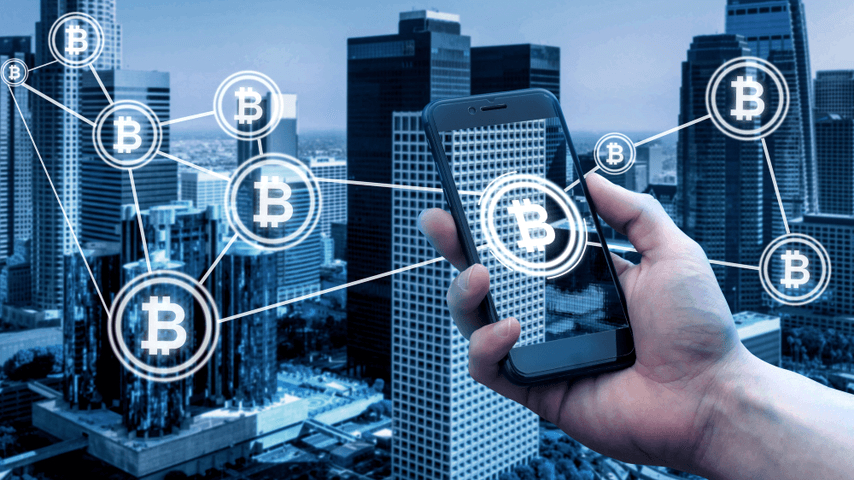 Disclaimer: The Industry Talk section features insights by crypto industry players and is not a part of the editorial content of Cryptonews.com.
Whether diversifying an investment portfolio or buying a new family home, using Bitcoin to purchase real estate is now possible.
This guide will explain how to buy a house with Bitcoin. We also review the best platforms to access crypto real estate and the benefits of choosing to pay with Bitcoin.
How to Buy a House With Crypto - Quickfire Guide
This guide found Crypto Emporium to be the best place to buy a property with crypto. Here's a step-by-step guide outlining how to buy a house with Bitcoin at Crypto Emporium:
Step 1: Create an account with Crypto Emporium - To sign up, click 'Create Account', and complete the online form. This requires a name, phone number, email, and password.
Step 2: View available properties - Click 'Categories', followed by 'Property' to see what real estate is available. This can be narrowed down by price, location, and property type.
Step 3: Select a property - Once chosen, hover over the property and click 'Buy Now'. Click 'Cart' Followed by 'Check Out' to see the full order details, including the 0.87% service fee.
Step 4: Transfer Bitcoin to complete the purchase - Crypto Emporium will show the wallet address needed to complete the transaction. Copy and paste this into a private crypto wallet and transfer BTC to Crypto Emporium. The platform will send a confirmation email once the payment has cleared.

Where Can You Buy Real Estate with Bitcoin?
Almost 640 million individuals hold cryptocurrencies. This wide-scale adoption will lead to more real estate companies accepting Bitcoin payments.
A small number of platforms allow people to buy a house with Bitcoin and we've listed the best options below:
1. Crypto Emporium - Overall Best Place to Buy a House With Bitcoin
Crypto Emporium is the overall best option for those looking to buy a house with Bitcoin. The team at Crypto Emporium has over 20 years of expertise in buying, selling, and managing real estate. Investors can use BTC tokens to buy real estate from numerous locations globally on this platform.
It is advantageous for investors to buy property with crypto directly, as there's no need to arrange foreign bank transfers. Furthermore, by using the drop-down menu, buyers can change the currency they are quoted so they don't need to calculate anything themselves.
As such, they can switch between BTC and USDT (pegged to the US dollar) if they want a clearer idea of prices when viewing properties. In Europe, listings include the UK, France, Germany, Italy, Spain, Portugal, and Greece, among others.
For instance, for $40,000, investors can purchase a 5-bedroom farm in Norway with 35 acres of land. At the opposite end of the scale, investors can buy an 8-bedroom manor in Switzerland for $24 million. Looking to buy real estate with crypto in Asia?
Crypto Emporium accepts Bitcoin as payment for properties in Indonesia, Japan, Cambodia, Thailand, South Korea, India, Hong Kong, and the Philippines. In this market, the cheapest is a 9-bed villa in Cambodia for just $25,000.
Meanwhile, the most expensive in Asia is a historical house in South Korea for over $40 million. As such, there's something for every type of property investor. Crypto Emporium also lists properties in North and South America, Canada, Africa, the Middle East, and Oceania. The latter covers New Zealand and Australia.
Crucially, Crypto Emporium lists everything from million-dollar penthouses in New York, islands in the Philippines, and farms in Greece. Moreover, its crypto property listings also include apartments, yachts, plots of land, and investment opportunities.
The latter includes commercial premises, such as a B&B in Italy, a private island in Norway, a beach hotel in Colombia, a snack bar in Portugal, and a 9-bedroom chalet in Brazil: ranging from $45,000 to $4.2 million.
Crypto Emporium recommends hiring local legal counsel and a surveyor to assist with the property acquisition. That said, all sales procedures are handled by Crypto Emporium. This crypto-centric marketplace also offers a wide range of other things to buy with Bitcoin.
This includes apparel and accessories, artwork, sporting goods, vehicles, home furniture, garden gadgets, and online courses. It's also possible to buy a Rolex with Bitcoin, covering a wide selection of luxury timepieces Crypto Emporium also lists electronics including gaming laptops and PCs, crypto mining kits, mobile devices, TVs, audio equipment, and more.
Additionally, Crypto Emporium allows customers to earn free crypto. Customers earn 4% cash back on each order they place, given in its native digital currency Emporium Cash. This will convert to a significant amount when electing to buy a house with Bitcoin.
A more detailed Crypto Emporium review can be found here.
2. Pacaso - Invest in Property in Fractional Amounts
When researching 'Can I buy a house with Bitcoin?', Pacaso is also worth considering. The platform was established in 2020 and enables customers to own a portion of a second home. The company aims to remove the headaches associated with vacation home ownership and timeshares.
Some investors ask, 'Can you buy a house with Bitcoin on a budget?' At Pacaso, the answer is yes: the company buys family homes, flats, villas, and other properties and sells them in increments of 1/8th or more to interested buyers.
Pacaso partnered with BitPay so that investors can buy real estate with Bitcoin across the US. Markets include South Caroline, Utah, Wyoming, New Jersey, Arizona, Colorado, Florida, and California. Currently, the cheapest listing in the US is 1/8th ownership of a 4-bedroom home in South Lake Tahoe for $249,000.
The highest priced tag in Pacaso's US property market is 1/8th ownership of a 5-bed open-plan home in the mountains of Aspen for $2.8 million. Homes throughout Mexico and Europe are also included in the Pacaso property market.
To make it easier to buy a house with Bitcoin, investors can filter the results by location, price, and the type of attraction they like. For instance lakes, beaches, deserts, mountains, and golf courses.
3. Bithome - Swiss-Based Crypto Real Estate Platform
Investors researching who accepts Bitcoin as payment for property may have heard of Bithome. The company is based in Switzerland and allows customers worldwide to buy real estate with crypto.
As such, Bithome is a good place to start for those looking to diversify their real-estate holdings or just buy a new home. The platform accepts direct Bitcoin payments. As such, investors can buy a house with Bitcoin without using a crypto exchange.
Bithome lists numerous properties all over the US. Properties can also be found in Turkey, Greece, South Africa, Russia, Spain, Mexico, Italy, Fiji, Montenegro, and more. We found something for most budgets. The lowest price currently is a 2-bedroom family home on the beach in Fiji for $499,000.
Other noteworthy listings include a 6-bed villa in Cyprus for $800,000, a 5-bed house in Montenegro for around $1.3 million, and a hotel in Turkey for $1.6 million. Unlike platforms such as Crypto Emporium, there are only two supported currencies at Bithome: BTC and USD.
4. Crypto Real Estate - Choose From 1,700+ Properties
Crypto Real Estate is a good option for those looking to buy or rent properties in the US using Bitcoin. There are over 100 properties for sale and to let. Prices range between $3,300 per month for a 3-bed rental in Florida to a 5-bed luxury villa in Palm Beach, for sale at $22.9 million.
Keen on using crypto to buy a house further afield? Crypto Real Estate has listings all over the world. For instance, there are over 100 properties in Dubai, 200 in Thailand, 160 in Spain, and 30 in Greece.
There are also numerous real estate opportunities in Italy, Spain, Colombia, Canada, Brazil, Argentina, Chili, Portugal, Peru, Mexico, Bolivia, and more. Results can be filtered by budget, location, and property type.
Property prices can be viewed in US dollars, British pounds, or euros. The Bitcoin equivalent will also be visible under each listing. In addition to Bitcoin, Crypto Real Estate also accepts some of the best utility tokens, including Ethereum, Tether, and USD Coin.
5. Propy - Real Estate Transaction Platform With Supporting Multiple Cryptos
Propy is a real estate transaction management platform founded in 2016. The company assists real estate brokerages, agents, and customers in tracking, managing, and completing the property ownership transfer process.
The program offers a worldwide title registry with blockchain functionality, automated transaction processing, and present and future deed distribution. Propy allows investors to buy a house with Bitcoin and some of the fastest-growing cryptos, including Ethereum, Ripple, and its native token Propy.
Investors can buy real estate with crypto in the US, Asia, Canada, Europe, and the Middle East. Featured listings include a 3-bed house in Malibu for $510,000, a 5-bed mansion in Miami for $2.5 million, and a 4-bed villa in Florida for $8.2 million.
Propy documents are given additional vetting via blockchain technology through Etherscan. They are safely backed up, encrypted, and made available for access from anywhere.
Furthermore, Propy provides global support and is GDPR-compliant in EU nations.
6. Lodgis - Rent or Buy Property in Paris with BTC
Ever wondered, 'Can I buy a house with Bitcoin in Paris? The answer is yes - Paris-based Lodgis has accepted Bitcoin as payment for furnished rentals and investments since 2014. Furthermore, the company says it's among the first in the industry to embrace Bitcoin for rental agreements.
As well as Paris, properties can be bought or rented in Lyons, Toulouse, Bordeaux, Aix en Provence, and Montpellier. Search criteria includes property types, such as loft, studio, apartment, house, district, and price.
Notably, over 70% of Lodgis' clients are from overseas, seeking a property for their leisure or work travels to Paris. Bitcoin transaction fees are minimal, so those from overseas can cost-effectively rent or buy a house in France via Lodgis.
When buying or renting properties with Bitcoin at Lodgis, the transaction will be carried out by BitPay.
7. MyEListing - Buy Real Estate In Texas With Crypto or Cash
MyEListing lists commercial and residential properties in Texas but plans to expand to other states. On the residential side, investors can buy plots of land, family homes, and ranches ranging from $220,000 to $850,000.
Investors looking to buy commercial property with Bitcoin can access offices, industrial lots, and land with up to 35,000 acres. The price of commercial properties ranges between $700,000 and $30 million. Notably, all properties are quoted in US dollars, BTC, and ETH.
To choose a property to buy, investors can see what's available via a map of Texas. According to the platform, anyone can buy residential and commercial real estate using Bitcoin in one business day, regardless of their location.
8. Guaranty Escrow - LA-Based Real Estate and Escrow Platform
Guaranty Escrow was founded in 2004 and meets the real estate and escrow requirements of LA homeowners and professionals. The company has teamed up with BitPay so investors can buy a house with Bitcoin.
The business mainly provides services to South Bay communities, so is a popular option for those looking to buy a house with Bitcoin in the LA area.
Guaranty Escrow has years of expertise with digital currencies, making the process as smooth as possible. Moreover, Guaranty Escrow acts as a neutral intermediary, assists closing agents, and handles crypto real estate transactions.
Benefits of Using Crypto to Buy a House
Platforms that allow investors to buy real estate with crypto speed up the purchasing process and reduce obstacles for foreign buyers.
Key Points on Using Crypto to Purchase Real Estate:
Cryptocurrencies provide anonymity and independence from centralized governments and financial institutions. This can be attractive for those who want to keep their real estate transactions confidential.
Cryptocurrencies can facilitate faster and more secure cross-border transactions, making it easier for international buyers to purchase real estate without going through traditional banking channels.
Some people see cryptocurrencies as a hedge against inflation and political instability, and may choose to invest in real estate using cryptocurrencies to diversify their portfolio and protect their wealth.
Below, investors can learn more about the benefits of choosing to buy a house with Bitcoin:
Safety and Privacy
Investors who buy a house with Bitcoin instead of a traditional method often don't need to complete a KYC process. As such, the investor can maintain a level of privacy by not revealing personal information like their home address.
Direct crypto purchases also allow real estate investors to buy a home with Bitcoin without entering sensitive banking information.
Furthermore, transactions on the blockchain are considered to be safer than those made via banks. Participants in the network each have a private key that they use to sign transactions with a unique digital signature.
Create a Diverse Portfolio
Many investors ask 'Can you buy a house with crypto?' with diversification in mind.
This is because using Bitcoin to buy a house or apartment allows investors to move money into a secure tangible asset.
According to Yahoo Finance, including real estate investments in a portfolio can reduce risk and perhaps boost long-term gains
Additionally, it may increase the income and the capital growth of an investor's portfolio
Real estate assets can be diversified in several ways, such as sector, scale, or geographic region
Market selection is a crucial step in the real estate investing process and offers many opportunities for diversity.
As noted earlier, Crypto Emporium is the best place to buy property with crypto. The platform accepts direct Bitcoin payments, lists real estate worldwide, and offers 4% cash back.
Speed and Lack of Cross-Border Fees
Another advantage of opting to buy real estate with crypto is the lack of intermediaries and banks.
A bank wire transfer can take up to seven business days to complete
A Bitcoin payment usually takes around 10 minutes
Depending on the financial institution and currencies involved, the fee for a bank wire transfer can be significant.
According to Blockchain.com, the average Bitcoin fee is currently around $2
As such, it's especially convenient for overseas purchasers. After all, they can buy a house with Bitcoin without incurring international fees or waiting days on end for bank wire transfers to clear.
Is it Safe to Buy a House With Bitcoin?
As with long-term crypto projects like Ethereum, Bitcoin is accepted for various real-world transactions, including buying a car or giving to charity. When asking 'Can I buy a house with Bitcoin?', many investors wonder how safe the process is.
To make the process safer, investors are best using a legitimate property marketplace such as Crypto Emporium instead of looking for individual home sellers. The platform makes buying a home with Bitcoin simple as investors do not need to convert tokens to a different currency.
Moreover, dealing only in cryptocurrencies prevents overseas purchasers from losing out on exchange rates and expenses on international transactions. There is also the extra benefit of maintaining their anonymity.
What Crypto Can You Use to Buy Property?
Bitcoin is the most common option for real estate transactions. That said, which currencies are accepted is entirely up to the property platform in question
Below is a list of the most commonly accepted tokens to buy a house with crypto:
Bitcoin
Ethereum
Litecoin
Dash
Ripple
Dogecoin
Tether
All of the digital tokens listed above can be used to buy property at Crypto Emporium.
Things to be Aware of When You Buy a House with Bitcoin
Here are some additional points to bear in mind when learning how to buy a house with crypto:
Most people don't consider Bitcoin as legal tender. As such, if a property investor decides to sell, they must either pick a crypto-centric listing site or convert the BTC back into a fiat currency like US dollars
Cryptocurrencies are volatile. As such, investors may buy a property with Bitcoin. it is important to lock in an agreed rate.
After all, Bitcoin may increase or decrease by over 10% in the days leading up to the sale and purchase agreement.
Ultimately, Crypto Emporium is the best place to buy a house with Bitcoin. This established marketplace accepts a range of cryptocurrencies directly for purchases and also welcomes property sellers for a flat rate commission of 2.5%.
Note that any property taxes, registration fees, insurance premiums, or other costs are the buyer's responsibility. Nonetheless, Crypto Emporium guides buyers and sellers through the entire process.
How to Buy Property with Bitcoin
Below is a full walkthrough of how to buy real estate with Bitcoin in 2023. We've used Crypto Emporium for this tutorial, not least because it's the best platform to access a wide range of properties globally with Bitcoin.
Read on to learn how to buy a house with crypto today:
Step 1 - Register With Crypto Emporium
Go to the Crypto Emporium website and select 'Create Account'.
A registration form will appear. Complete this by entering a first and last name, phone number, email, and password. Next, select 'Register' to continue.
Step 2 - Browse the Property Market
Search for real estate to buy with Bitcoin by using the search bar or click 'Categories' and then 'Properties'.
Investors can filter the results by the number of bedrooms, country, and property type and can set a budget in Bitcoin. Alternatively, opt to view the prices in USDT as we have in this example. This makes it easier to view actual prices in relation to US dollars.
Step 3 - Buy a Property with Bitcoin
Investors can click on the property they are interested in to see more images.
Furthermore, by scrolling down, investors can access more information, such as the square footage, outdoor spaces, and special features. Finally, click 'Go to Checkout' to continue.
Step 4 - Check Delivery Details
It's important to check the details on the checkout page to ensure everything is correct. This is also where fees are calculated.
The property buying service charge is displayed as a shipping fee. There is also a standard service fee of 0.87% on all purchases.
Click 'Cryptocurrency Checkout' to confirm the order and buy a house with Bitcoin.
Step 5 - Transfer Bitcoin to Buy the Property
On each order, Crypto Emporium shows a unique wallet address. This can be used to transfer BTC tokens from a private wallet to Crypto Emporium.
Following this step, the buyer will receive an email from Crypto Emporium confirming the payment and offering instructions on what to do next.
Conclusion
To summarize, we have discussed how to buy a house with Bitcoin and the best places to complete the purchase. The easiest way to get on the property ladder or create a diverse real estate portfolio is via Crypto Emporium.
Buyers will find everything from apartments, loft spaces, and family homes, to luxurious yachts, islands, and villas. Commercial listings also feature bars, hotels, hostels, and more.
Furthermore, all customers can claim 4% cash back after buying a house with Bitcoin. Crypto Emporium offers 24/7 customer service, so buyers can contact an agent for additional information.
FAQs
Can you use Bitcoin to buy a house?
Yes, investors can easily buy a house with Bitcoin at Crypto Emporium - which lists properties in dozens of real estate markets globally.
Can you get a mortgage with Bitcoin?
Yes, a small number of businesses that provide Bitcoin-backed mortgages have emerged as a result of the rising surge in the cryptocurrency sector.
Can you purchase real estate with crypto?
Yes, investors can purchase real estate with crypto at Crypto Emporium, an established platform listing apartments, houses, villas, land, and yachts on sale from around the world.
---