Can You Buy a Lamborghini With Bitcoin? How to Buy a Lamborghini With Crypto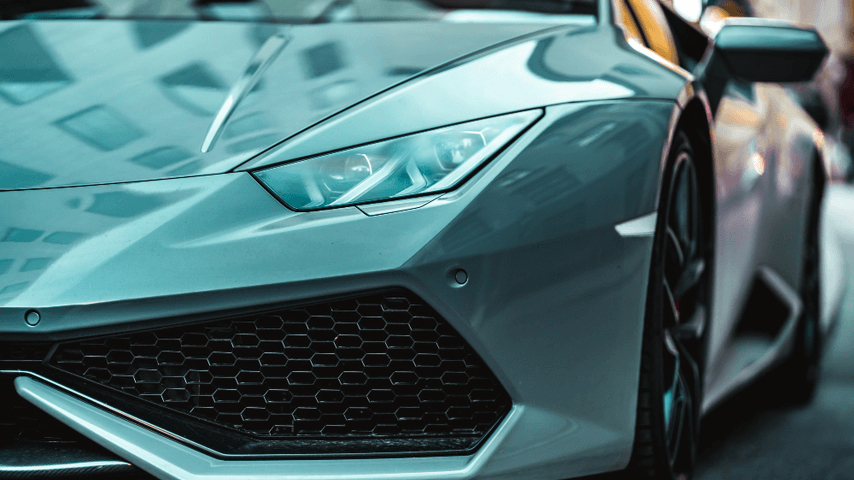 Disclaimer: The Industry Talk section features insights by crypto industry players and is not a part of the editorial content of Cryptonews.com.
A growing number of dealers accept crypto for luxury sports cars, and Lamborghini is one of the most popular options.
Wondering how to buy a Lamborghini with Bitcoin in 2023? Read on to learn how to use crypto to buy a Lamborghini and see comprehensive reviews of the best dealers.
How to Buy a Lamborghini with Crypto in 2023
Looking to buy a Lamborghini with Bitcoin now? Follow the four steps outlined below to buy a Lamborghini at Crypto Emporium:
Step 1 - Register with Crypto Emporium: Visit the Crypto Emporium website and Click 'Account'. Then select 'Register' and complete the form by entering a name, email, password, and phone number.
Step 2 - Browse Lamborghinis: Select 'Automotive', followed by 'Cars' to see what's for sale. Narrow down the search by clicking 'Make' and then 'Lamborghini'.
Step 3 - Choose a Lamborghini: Hover over the listing to view more information about the Lamborghini, and if happy to proceed, click 'Buy Now'. Then go to the cart to check the shipping information.
Step 4 - Send Bitcoin to Crypto Emporium: To pay for the purchase, scan the QR code/wallet address given by Crypto Emporium. Then send the correct amount of BTC tokens to cover the cost of the Lamborghini, shipping, and the 0.87% service fee.
Where to Buy a Lamborghini With Bitcoin
By enabling cross-border money transfers between two parties, Bitcoin simplifies high-value transactions. Furthermore, shoppers save on foreign transfer fees.
As such, when an investor's Bitcoin holdings are substantial enough to buy a Lamborghini, they will want the most cost-effective and simple way to complete the purchase.
Read on to find out where to buy a Lamborghini with Bitcoin in 2023:
1. Crypto Emporium - Overall Best Place to Buy a Lamborghini With Bitcoin
Crypto Emporium is the overall best option for those researching how to buy a Lamborghini with crypto. Crypto Emporium was founded in 2018 as an online retailer for crypto holders. The user-friendly platform allows shoppers to buy a car with Bitcoin directly.
Several Lamborghini models are available on Crypto Emporium, all offered by reliable and vetted vendors. The Lamborghini Gallardo 5.0, for instance, is under $85,000.
This model originated in Europe and has 519 horsepower and 91.500 km on the clock. Other Lamborghini Gallardo models include the LP560-4, which was made in 2008 and costs around $130,000. This car has 23.286km mileage: it includes 3-piece Callisto rims in black and a navigation system.
Crypto Emporium also lists a rare series version: the LP560-4 Bicolore Serie Speciale. This costs $140,000 and has 21,000km mileage. This 2012 model has 19-inch alloy wheels, Bi-xenon headlights, and a backup camera, among other features.
Those with a bigger budget could opt for the Lamborghini Aventador 6.5 V12 LP-770: available in UK or European variations for $612,000. The mileage on this Lamborghini is just 1,000km. Features include a 6.5-liter engine, 759 horsepower, 7-speed automatic transmission, and top speeds of over 350km.
Crypto Emporium also includes a variety of other car makers - all of which can be purchased with Bitcoin. Brands include Ferrari, BMW, Porsche, Rolls-Royce, Land Rover, Tesla, Mercedes-Benz, Toyota, Bentley, McLaren, and 35 others. Vehicles include cars, vans, trucks, and motorcycles.
Crypto Emporium also allows shoppers to buy real estate with crypto. Its global marketplace includes houses, apartments, land, islands, and business premises. Other products and services include luxury watches, accessories, clothing, electronics, artwork, and online courses.
Whether shoppers choose to purchase a Lamborghini or buy a Rolex with Bitcoin, they will earn 4% cashback. Cashback is paid in Emporium Cash tokens, the platform's digital currency. Furthermore, Emporium Cash will soon be listed on a crypto exchange so shoppers can trade them.
2. Bitcars - Crypto-Only Online Dealership Since 2016
Bitcars was launched in 2016 and is a crypto-centric car dealership. As such, it's possible to buy a Lamborghini with Bitcoin on the platform. The Bitcars marketplace also covers sports utility vehicles, motorhomes, off-road UTVs, and motorbikes.
However, the main focus is on luxury, premium, and classic cars. All cars are priced in Bitcoin. Lamborghini's include the matt black Urus Graphite Capsule priced at 14.7 BTC. Highlights include front and rear-seat heating, a panoramic glass roof, 641 horsepower, and a leather or Alcantara interior.
Those with a bigger budget to buy a Lamborghini with crypto could opt for a white Aventador LP-740 S, priced at 21.5 BTC. Highlights include 741 horsepower, voice control, sports seats, a full black leather interior, and a full-service history.
Other car makers include Aston Martin, McLaren, Toyota, Mitsubishi, Porsche, and Mercedez-Benz. Notably, the platform mostly lists cars based in Europe, but shoppers can buy Lamborghinis worldwide. The Bitcars team offers support throughout the buying process, including global delivery and pick-up services.
The platform also offers a factory warranty on all new Lamborghini cars. After choosing a vehicle, shoppers can make an appointment with the owner to arrange a test drive. Unless customized, most cars are shipped immediately, after the completion of the Bitcoin transaction.
Note: In addition to Bitcoin, Bitcars accepts some of the best altcoins. This includes Ethereum, Litecoin, Bitcoin Cash, and Monero. Some of the best meme coins are also supported, like Dogecoin.
3. CryptoExchange - Marketplace and Crypto Escrow Service
CryptoExchange is a US-based marketplace. The platform accepts Bitcoin and includes an extensive collection of Lamborghinis and other supercars. For instance, the Lamborghini Aventador is priced at $790,000: it has a V12 engine and a carbon fiber body.
This model also has an open-top design and cutting-edge LDVI technology. There are also Lamborghini Huracan models, ranging from $313,000 to $354,000. Looking to buy a sports utility vehicle? The Lamborghini Urus Mansory model is on sale for $408,000.
All cars are priced in US dollars as well as Bitcoin. This platform also functions as a crypto exchange and accepts Bitcoin for premium and regular domains, watches, gift cards, and houses. Additionally, the company is a certified Bitcoin escrow service.
As such, the platform only releases money to the seller once the buyer has received the product. Furthermore, if something isn't right when the Lamborghini arrives, CryptoExchange's escrow service gives buyers a money-back guarantee after returning the vehicle to the seller.
4. Import Marques - Car Dealer With Over a Decade of Experience
Import Marques is a pioneer in importing and exporting premium automobiles internationally. Right and left-hand drive Lamborghini's have been exported by Import Marques to clients worldwide since 2001. Furthermore, Import Marques and BitPay have now teamed up.
As such, customers can buy luxury cars with Bitcoin and some of the best utility tokens, like Ethereum and Litecoin. Models include Huracan, Urus, and Aventador. To find out the price of each model, the customer should contact the Import Marques sales team. This can be done by clicking the Lamborghini listing and completing the inquiry form.
This platform's tax-free Lamborghini import vehicles also include a comprehensive shipping and logistics service to ensure a seamless arrival to the intended country. As such, the export consultants team will discuss Lamborghini shipping requirements with the customer in detail at no extra cost.
Other car makers at this dealership include Land Rover, Bentley, Porsche, Jaguar, Lexus, BMW, Mercedes-Benz, Rolls Royce, and Jeep.
Why Buy a Lamborghini with Crypto?
Key Points on Buying a Lamborghini with Bitcoin:
Some people may have a significant amount of wealth stored in cryptocurrencies, and using them to buy a luxury item like a Lamborghini can be a way to diversify their assets.
Cryptocurrencies provide a level of privacy and anonymity that traditional payment methods do not, which may appeal to buyers who prefer to keep their purchases confidential.
The fast and secure nature of cryptocurrency transactions can make it more convenient for buyers to purchase a Lamborghini, particularly if they are located in a different country than the seller.
Below are the main benefits of opting to buy a Lamborghini with crypto in 2023:
Faster Purchases
Compared with using fiat currencies like US dollars, opting to buy a Lamborghini with crypto provides several benefits. This is because traditional payment methods like bank transfers and credit/debit cards require multiple intermediaries.
According to Swift.com, wire transfers can take several days to complete, especially with cross-border transactions. In contrast, when shoppers decide to buy things with Bitcoin, transactions are decentralized and don't need middlemen or banks.
As such, transactions usually take a matter of minutes instead of days.
Lower Transaction Fees
Traditional banking methods like wire transfers and credit cards can result in high transaction fees. This is especially prevalent on international purchases, where receiving banks charge a premium for their services.
Bitcoin is the ideal choice for those wanting to buy a Lamborghini. With Bitcoin transactions, currencies are moved between domestic and international wallets with no boundaries. This is also the case with some of the best cryptos to buy, such as Ethereum and Dogecoin.
As such, the only fee to check when researching 'Can you buy a Lamborghini with crypto?' is the gas fee, which according to Blockchain.com, is around $2.
Pseudonymity and Decentralization
Many shoppers research 'Can you buy a Lamborghini with crypto? for the added benefit of pseudonymity/anonymity.
When shoppers buy a Lamborghini with crypto, the transaction is anonymous since it is decentralized and does not need sensitive information.
This enables shoppers to make Bitcoin purchases free from interference from the government, banks, or other parties.
Is Buying a Lamborghini With Bitcoin Safe?
In a nutshell:
As with any high-value purchase, it's important to take appropriate precautions and work with a reputable seller to ensure a safe transaction. While buying a Lamborghini with Bitcoin is possible, it's important to do your due diligence and research the seller thoroughly before making a purchase.
As we have established, the answer to the question 'Can I buy a Lamborghini with Bitcoin?' is yes. That said, is it safe? Generally speaking, it is safe to buy a Lamborghini with crypto.
However:
The buyer must ensure they are dealing with a trustworthy individual or automobile dealer before sending Bitcoin
Due to the immutable nature of Bitcoin protocols, transactions cannot be reversed.
As such, inputting the wrong wallet address is also a risk faced by shoppers who buy a Lamborghini with Bitcoin
Buying a Lamborghini with Bitcoin at Crypto Emporium is a safer option. The platform has upheld a great reputation as a car dealer since 2018, vets all sellers, and provides tracking information for shipping.
Not only that, but Crypto Emporium gives shoppers a unique wallet address in the form of a QR code. This means there is no chance of sending Bitcoin to the wrong address.
Bitcars is also worth considering when deciding where to buy a Lamborghini with Bitcoin. The company has been operational since 2016 and offers a warranty with all factory-new Lamborghinis.
Moreover, in addition to Bitcoin, Bitcars accepts some of the best future cryptocurrency projects for payment.
How to Buy a Lamborghini with Bitcoin: Step-by-Step
We found the overall best place to buy a Lamborghini with Bitcoin to be Crypto Emporium. This trusted marketplace supports a wide range of Lamborghini models to suit all budgets.
Below is a step-by-step guide on how to buy a Lamborghini with Bitcoin today:
Step 1 - Sign Up with Crypto Emporium
Signing up with Crypto Emporium is simple. Go to the website and select 'Account' from the menu. Next, select 'Register' and complete the online form.
Enter a first and last name, email, cell phone number, and password. Then click 'Register'.
Step 2 - Browse Lamborghini Cars
There is a diverse selection of Lamborghini cars at Crypto Emporium. Click 'Categories' to reveal available categories.
Next, select 'Automotive' followed by 'Cars' and click the 'Lamborghini' logo to see what's for sale.
Step 3 - Choose a Lamborghini
Before opting to buy a Lamborghini with Bitcoin, click the listing to see images, a full description, features, and other important information.
To go ahead and buy the Lamborghini with crypto, click 'Add to Cart'.
Step 4 - Buy a Lamborghini With Bitcoin
Once the chosen Lamborghini model has been selected, click 'Checkout' or the shopping trolly image.

At this point, the shipping costs and service charges will be calculated. The platform charges a service fee of just 0.87%. Check the delivery address is correct, then continue to the cryptocurrency checkout.
Step 5 - Transfer Bitcoin
The final step to buying a car with crypto is transferring BTC tokens. Use the wallet address given by Crypto Emporium or scan the QR code so there's no room for error.
Ensure the exact amount of Bitcoin sent to Crypto Emporium covers the cost of the Lamborghini, service, and shipping fees.
When the transaction is settled, Crypto Emporium will send an email including a tracking number unique to the shipment.
Conclusion
This guide on how to buy a Lamborghini with Bitcoin has covered the intricacies of purchasing a luxury car with crypto. We've also reviewed the most reputable car dealerships to fulfill the order. Crypto Emporium is the best platform to buy a Lamborghini with digital currencies like Bitcoin.
Not only has Crypto Emporium been selling Lamborghinis and other supercars since 2018 but it has a huge number of returning customers. We also like that Crypto Emporium guides the Lamborghini buyer through the entire shipping process.
Furthermore, registered customers are given 4% cash back on each Lamborghini purchase.
FAQs
Can you buy a Lamborghini with crypto?
Yes, at Crypto Emporium, customers can buy a Lamborghini with Bitcoin and a range of other cryptocurrencies.
Which websites sell Lamborghinis for crypto?
Crypto Emporium and Bitcars sell a range of Lamborghini models and accept crypto as payment.
---