3 Ways To Set Up a Bitcoin Wallet
To be able to buy and sell Bitcoin, you need a wallet. It is a bit similar to a bank account, where you receive, store, and send Bitcoin. The wallet safeguards the secret code you need to use your bitcoins and helps manage transactions. Let us…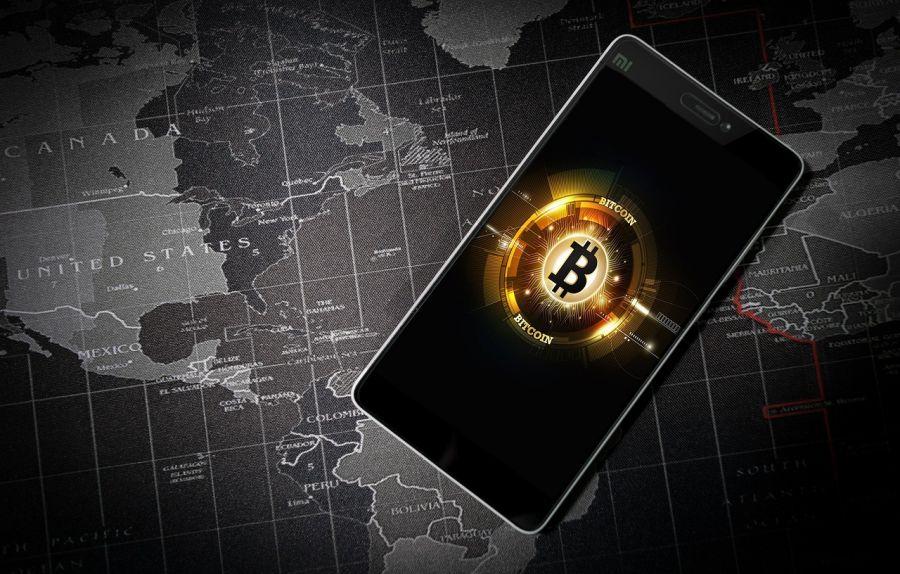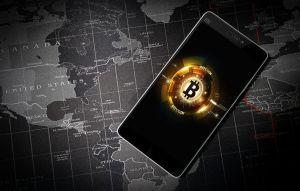 To buy and sell bitcoin, you need a Bitcoin wallet. It is like a bank account, where you receive, store, and send money. The wallet safeguards the secret code (private key) you need to use your bitcoins and helps manage transactions. Just like your credit card numbers, you need to keep it as secure as possible. Otherwise, someone might access your funds.
How to set up a Bitcoin wallet?
There are many Bitcoin wallets out there, and all of them differ in their characteristics. Mobile software wallets are great for day-to-day use, while desktop software wallets bring about a great balance between convenience and security. Lightweight web wallets are the best choice for quick online transactions. Cold encrypted hardware wallets like Ledger or Trezor are the best for long-term storage of bitcoin. However, unlike other options, hardware wallets aren't free and cost $50 or more.
Let us look closer at these three ways to set up a Bitcoin wallet.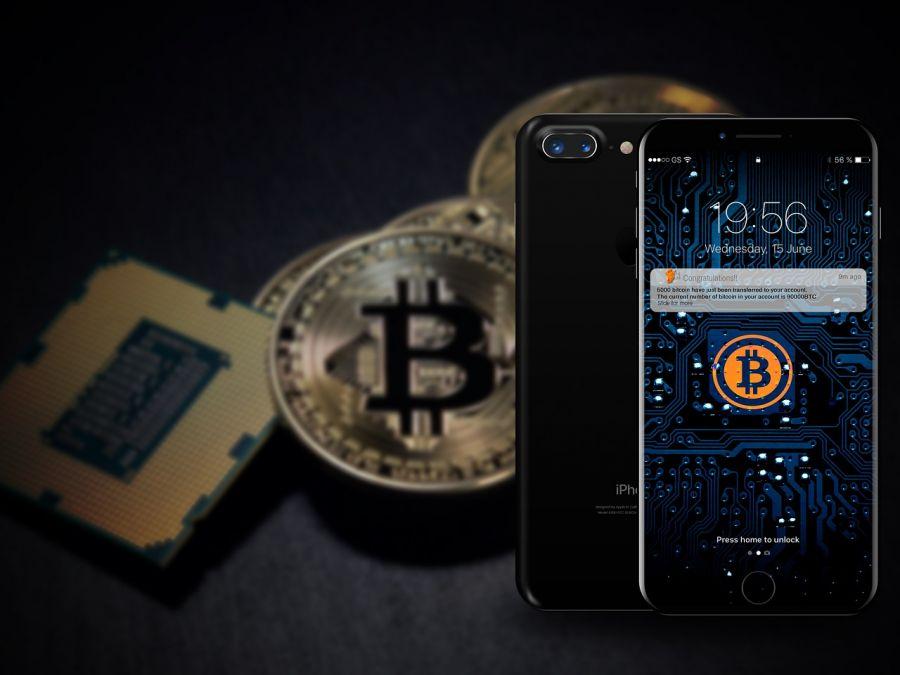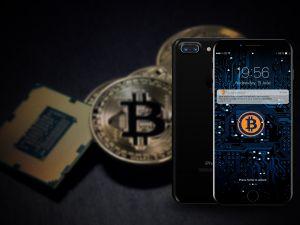 How to set up a Bitcoin wallet on your mobile phone? Source: Pixabay.
1.Set up a software Bitcoin wallet
The easiest way to get a Bitcoin wallet is to download and install a free software wallet app or client. A software wallet is a program that stores private and public keys and interacts with blockchain to enable users to send and receive digital currency and monitor their balance. There are two types of software wallets – mobile and desktop.
Mobile software wallets are lightweight Bitcoin clients that enable you to carry your bitcoins everywhere. It can be extremely convenient at times. To set it up, you have to download a Bitcoin wallet of choice. There are many of those in the app store, but here are a few you can trust:
Mycellium
Bread (BRD) wallet
Bitcoin wallet
Electrum
Samourai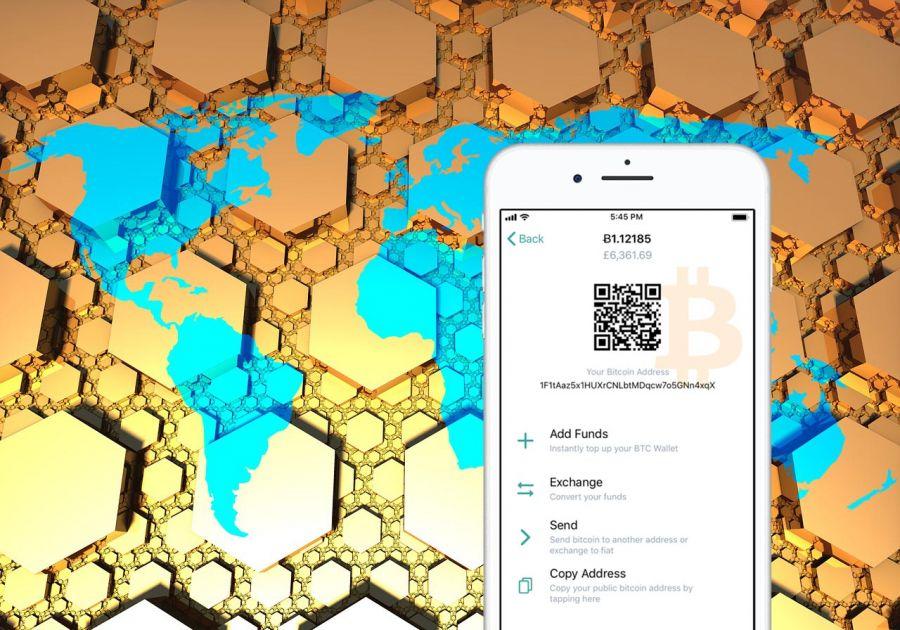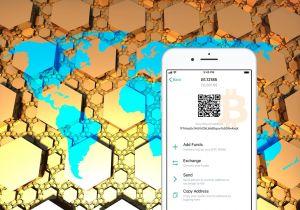 Mobile bitcoin wallet. Source: Pixabay, Cryptonews.
Desktop software wallets have more functions and are generally considered more secure than mobile wallets, but they are also heavier and more difficult to use.
The most popular desktop wallets include:
Bitcoin Core
Armory
Electrum
Wasabi
Green Address
Download them from their respective websites and install them by following provided instructions – each wallet is slightly different from the others.
However, it is not recommended to keep all your bitcoin holdings in software wallets alone, unless you truly trust your cybersecurity skills and are 100% sure no one can break into your devices.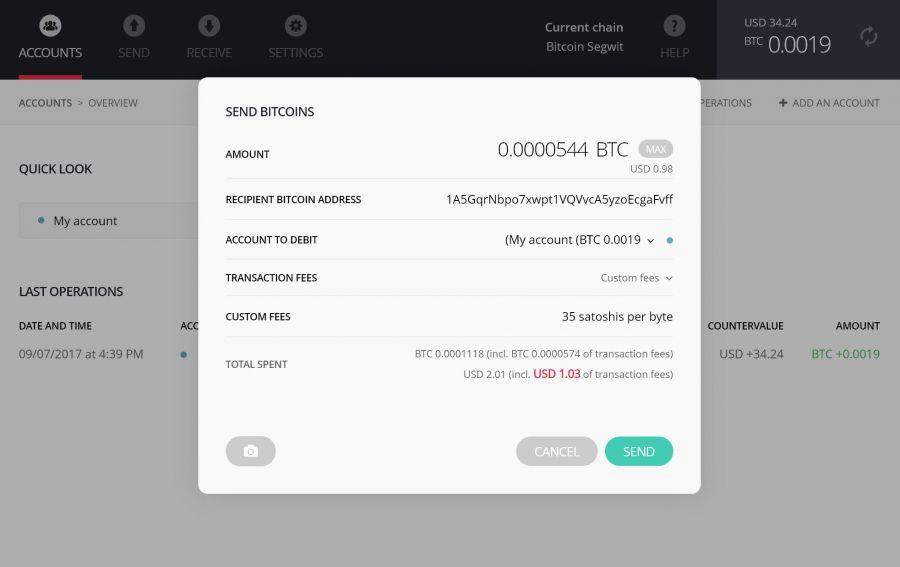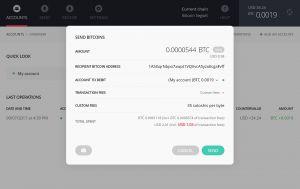 Desktop Bitcoin wallet. Source: Wikipedia Commons.
2. Set up a bitcoin web wallet
Another simple way to open a Bitcoin wallet is by using a web service. Web-based wallets store your private keys online on a server controlled by an admin group. Some bitcoin web wallets, like Coinbase, conveniently link between your mobile and software wallets. You can access this wallet anywhere where you have an internet connection, which makes it a popular and convenient choice.
However, be aware the website is in charge of your private keys and can take your bitcoin out of your control at any time, which is why web wallets are good for storing only limited amounts of bitcoin. While there are only a few instances where web-wallet service providers had malicious intentions, web wallet service providers are very attractive for hackers, which significantly increases the risk of security breaches.
Popular Bitcoin web wallets include:
Blockchain.info
BTC.com
Rahakott
BitGo
3. Set up a Bitcoin hardware wallet
Last but not least, we have bitcoin hardware wallets, which are considered the most secure way to store your bitcoins long-term.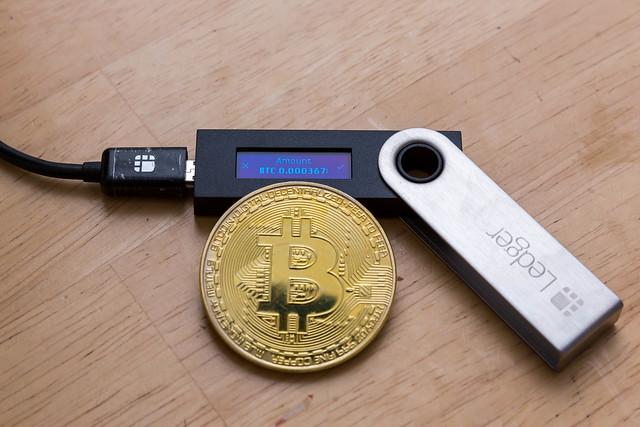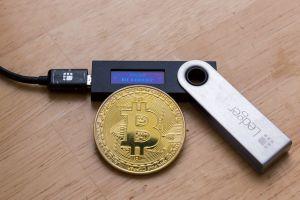 Bitcoin hardware wallet Nano Ledger S. Source: Marko Verch / Flickr.
Hardware wallets are physical devices that hold private keys electronically and facilitate transactions. These wallets can be carried with you and don't rely on keeping funds in a third party's hands. However, you need to buy them. They start from $50, so in most cases, it only makes sense to buy one if you plan on storing $1000 or more in bitcoin.
The most recommended Bitcoin hardware wallets include:


Setting them up means following the instructions provided by the manufacturer, as, again, each wallet is different. Never buy a hardware wallet from anyone else but their manufacturer.
If you are looking for a free and secure non-electronic wallet, you might consider setting up a paper Bitcoin wallet.
Also, you can follow these practical tips on how to choose a Bitcoin wallet and how to keep your bitcoins secure.