Yams, Supplygates, Demasking, and 20 Crypto Jokes
This week in top two coins news: Bitcoin rallied to new yearly high, while chainlink flipped litecoin; bitcoin got USD 250m endorsement from a major US company, and we calculated which two institutional investors allocated at least 1% to bitcoin. In the meantime, the ethereum supplygate hit the fan, unveiling nuanced answers and hard questions on money. The first week of the ETH 2.0 multi-client testnet Medalla saw a 30% rise in active validators and staked ETH. Russian agents claim that they can 'partially' de-mask bitcoin, ethereum, and other transactions, and some wondered how realistic that plan really is. Meanwhile, Santander is still hesitant to use XRP.
In other crypto news on Cryptonews.com, the freshly launched, unaudited, experimental YAM locked USD 387m in a matter of hours - and then it failed, security experts said they found vulnerabilities that could expose crypto wallets on exchanges, and OKEx CEO said that an Indian crypto ban is unlikely. Big South Korean companies are preparing for a crypto era, while a million country's citizens are now using blockchain-powered driver's licenses. Argentina prepared a beginner's guide to buying and trading crypto and then hid it. And while the US-China tensions could benefit bitcoin, the Russian COVID-19 vaccine might be a reason why BTC dropped. Speaking of Russia, a tech chief said that Russian Railways might seek to begin smart contract-powered business.
Jokes time!
__________
The cryptoworld problems.
🍌 or 🍠 ?#OKExDeFi #yam pic.twitter.com/UUlgxBwDic

— OKEx (@OKEx) August 12, 2020
__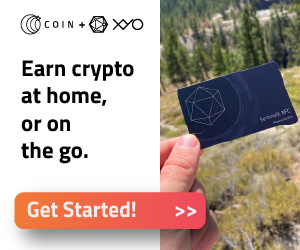 Thanks, CT! I'm on it!
Remember, if someone asks you what youre doing today tell them youre making tons of money farming imaginary potatoes on ethereum that some cartoon characters told you about on twitter

— George Harrap (@George_harrap) August 12, 2020
__
Not a trading advice! Just a general observation.
How to get rug pulled in 2020:

Buy the shadiest looking new defi stuff on uniswap without doing any research

How to get rich af in 2020:

Buy the shadiest looking new defi stuff on uniswap without doing any research

— target (@newATH_) August 12, 2020
__
You see, it works! There's video proof... Also, DeFi gives you the power to summon Jesus.
Me throwing irresponsible amounts of $ETH at uniswap tokens pic.twitter.com/cDm6AHFNer

— lil bubble 📉 (@TheCryptoBubble) August 11, 2020
__
Yummy tickers.
It's buy-anything-that-has-a-remotely-nice-ticker-and-it will-moon-season pic.twitter.com/LtuA8kOBd5

— Teddy (@TeddyCleps) August 11, 2020
__
This one's not the brightest in the bunch.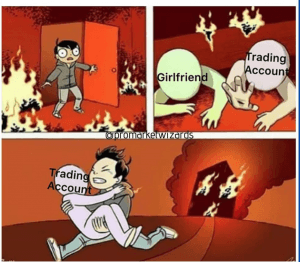 __
Pfft, like ancient truth scrolls are ever honest!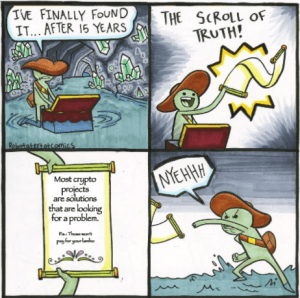 __
Here's a contemporary take on a historical event.
August 11, 2020
__
And here's a contemporary take on an ad about a bunch of historical events.
Loving this digital currency ad...Trust me: AUDIO ON pic.twitter.com/zXVAQ0FXgw

— Josh Cincinnati (@acityinohio) August 10, 2020
__
Look, you all wanted an incentive...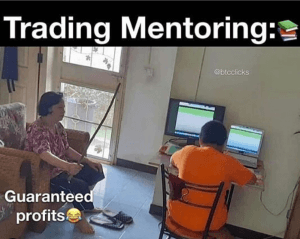 __
Buut, when it's not you...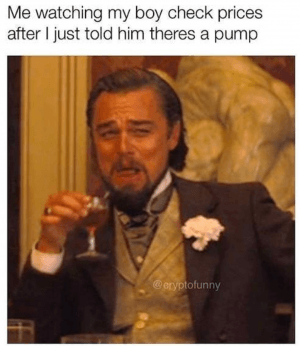 __
Speaking of trading, let's meet two of many types of traders. Here's one.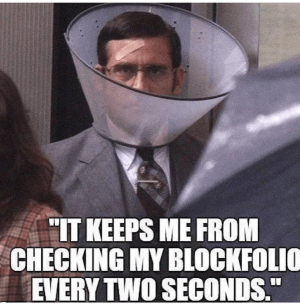 __
And here's another. Most are both.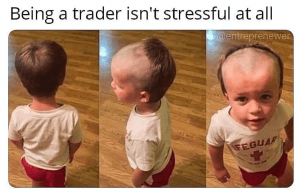 __
Much supply, very script.
🚨 * BREAKING NEWS * 🚨 pic.twitter.com/xIzx746LnF

— RD ₿TC (@RD_btc) August 10, 2020
__
Heey, how did BTC do this week?
__
Timing is like half a path to riches, or from them...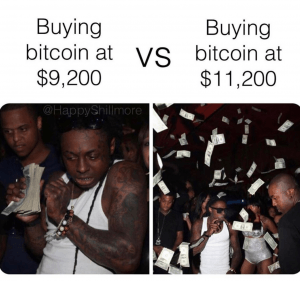 __
This is a common question to ask a bro.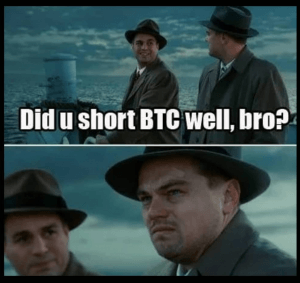 __
And this is a common situation for a bitcoiner to find themselves in.
__
Aaand it's gone.
__
For the end, a short documentary for your weekend viewing pleasure.
The current state of things #crypto #Bitcoin #Ethereum #DeFi pic.twitter.com/RxyatgSHAU

— Sherlock (@crazy_crypto) August 10, 2020