Why is Crypto Business Rushing to Turkey?
Disclosure: Crypto is a high-risk asset class. This article is provided for informational purposes and does not constitute investment advice. By using this website, you agree to our terms and conditions. We may utilise affiliate links within our content, and receive commission.
"More and more investors are showing interest in crypto sector each year in Turkey." The government of Turkey has included a central bank-issued digital currency in its 2019–2023 economic roadmap.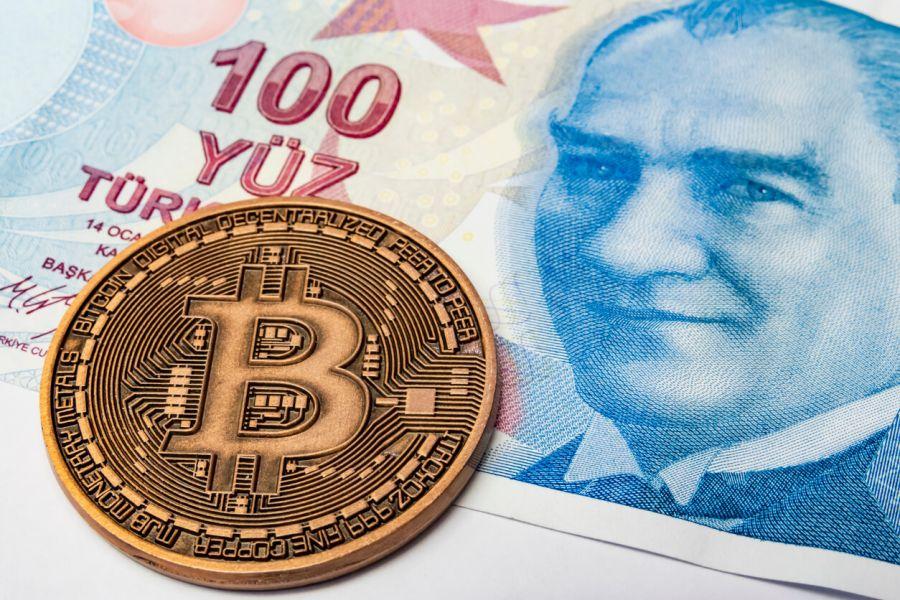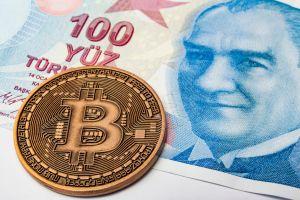 Turkey is the world's 20th biggest economy. It may be most well-known internationally for its authoritarian President, Recep Tayyip Erdoğan, but it's set to become increasingly important for the global cryptocurrency industry. (Updated on November 9: updates in bold.)
At the moment, trading volumes in BTC/TRY (Turkish lira) are fairly small compared to other major fiat currencies, but recent news indicates that crypto-related companies are setting their sights on the Eurasian country. In October, Huobi announced it will launch an option to trade TRY for tethers (USDT) by the end of the year, while mobile-based cryptocurrency Electroneum signed a deal with three Turkish telecom operators to enable people to pay for airtime using ETN.
And with the Turkish government's plans to introduce its own central bank digital currency (CBDC) by 2023, it's likely that cryptocurrency and blockchain will increase its prominence in Turkey in the years to come.
"There is a huge drive for new and innovative blockchain projects and also the Government is very pro Blockchain. As such, we consider Turkey as one of the most exciting markets in the world both in terms of crypto enthusiast and crypto trading," Mohit Davar, Huobi's EMEA regional president, says, adding that with the population of 80 million and 30 million having internet access, Turkey hold a "huge potential to contribute in the crypto adoption and ecosystem." Moreover, "a lot of young people have joined forced together to deliver blockchain based projects."
Crypto ownership
Turkey is reportedly one of the crypto-friendliest populations in the world. Last year, ING published a survey indicating that 18% of surveyed Turkish citizens own cryptocurrency of one kind or another, in contrast to 9% of Europeans and 8% of Americans.
This seems hard to believe when data from Coin.Dance and CryptoCompare indicate that the Turkish bitcoin market is pretty small compared to other national markets. For instance, Coin.Dance data relating to trading on the LocalBitcoins P2P exchange reveals that an average of 11.2 bitcoins were traded for Turkish lira each week in 2019 (so far), while the weekly averages for the British pound and New Zealand dollar (representing a much smaller economy than Turkey) are 473 and 25 bitcoins, respectively.
Still, other surveys and indicators suggest that cryptocurrency ownership in Turkey is fairly common, even if the trading volumes for TRY are relatively low. When the Turkish lira plummeted in value last August, Bitcoin.org reported that it saw a 42% increase in visits from users in Istanbul, while trading volumes on Turkish exchanges increased.
And according to the 2019 Statista Global Consumer Survey, 20% of surveyed Turkish people do own cryptocurrency, closely replicating the findings of ING's earlier survey.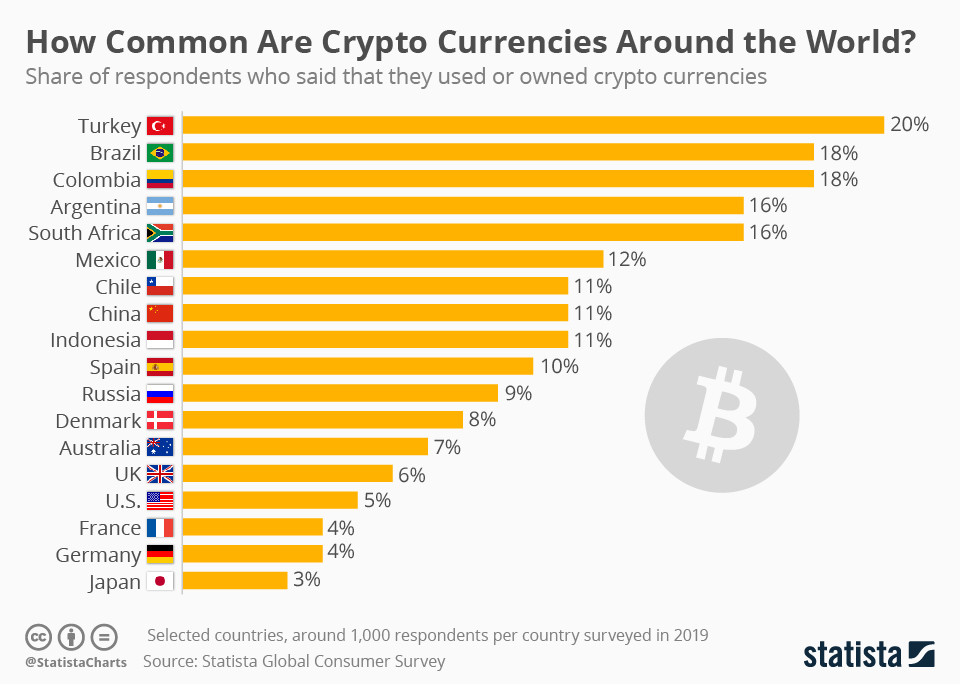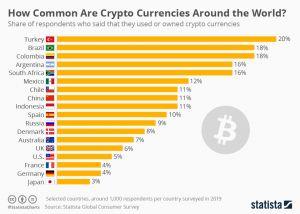 Admittedly, it's hard to believe that 16 million Turks own crypto, but the fact that more than one source indicates this kind of figure would support the idea that crypto is popular in Turkey.
"Yes, the cryptocurrency industry is very popular in Turkey nowadays and more and more investors are showing interest in crypto sector each year in Turkey," the Sistemkoin team, one of Turkey's biggest crypto-exchanges, tells Cryptonews.com.
Trading volume on this exchange stands at USD 162 million in the past 24 hours (November 1, 11:05 UTC), while the BTC/TRY share is almost 20%.
Trading volume on Sistemkoin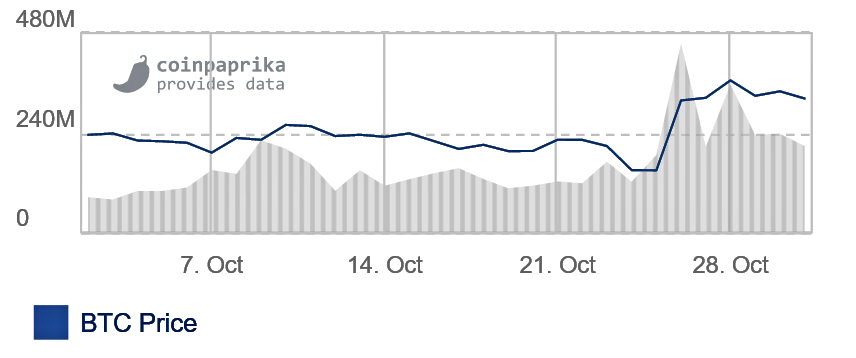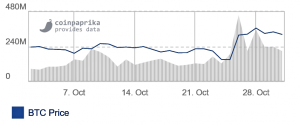 And where there's an increasing ownership of cryptocurrencies, there's a growing market for crypto- and blockchain-related companies.
Start-up ecosystem
This would explain why such companies have started to focus more on Turkey in recent months. Aside from the aforementioned announcements from Huobi and Electroneum, Turkey's largest privately owned investment bank, Aktif Bank, launched its own cryptocurrency exchange in February, named Bitmatrix.
In terms of blockchain startups and companies, Turkey is still small, but there are signs that this is changing.
For one, the country hosted the first ever Eurasia Blockchain Summit in October, where over 1,400 attendees from industry, politics and finance gathered. It also hosts or has hosted a number of other related conferences, including the Blockchain & Bitcoin Conference Turkey, Blockchain Economy: Istanbul, and the EuroAsia Cryptocurrency Investment Summit.
Secondly, there are several Turkish crypto start-ups to go with such events, although the total is still small compared to other nations. According to market research firm Tracxn, there are 54 blockchain start-ups in Turkey (as of August 2019), while in the United States and London there are 2,601 and 745, respectively.
Put differently, Turkey's blockchain start-up ecosystem is equal to only 2% of the United States', even though its population is roughly a quarter of the size of US'.
It is, in other words, still a minor blockchain and crypto nation, even if things have begun to turn a corner since last year.
Moreover, according to Mohit Davar, local universities are also bringing in blockchain as a part of curriculum: "This is not something that we have seen to this extent in the other parts of the world."
Government intervention
"So far, there has been no laws and regulations regarding the cryptocurrency sector in Turkey," says Sistemkoin, indicating that this might put the sector at a disadvantage.
"Nevertheless, the government of Turkey has included a central bank-issued digital currency in its 2019–2023 economic roadmap. So it can be concluded that the Turkish government is less likely to restrict or prohibit the use of cryptocurrency in future."
Not only that, but as part of its digital strategy for 2023, the government also laid down plans for a national blockchain infrastructure.
These plans will see the government establish an open-source platform for using and developing distributed ledger technology. It will be used by the government itself for its own digital infrastructure projects, but it will also be open to use by Turkish firms and organizations.
In conjunction with a potential CBDC, it's highly likely that Turkey's nascent crypto and blockchain sector will be given a significant boost by these initiatives. This is especially the case in light of how the existence and circulation of a CBDC will force Turkish business and the Turkish economy more generally to adopt the infrastructure needed to process it.
Of course, a commitment to distributed ledger technology may still leave Bitcoin and cryptocurrency more generally in an ambiguous position. But given the existing popularity of crypto and the government's newfound zeal for blockchain, both cryptocurrencies and blockchain are likely to gain further traction in the future.
---