What's in Store for Ethereum in 2021?
Disclosure: Crypto is a high-risk asset class. This article is provided for informational purposes and does not constitute investment advice. By using this website, you agree to our terms and conditions. We may utilise affiliate links within our content, and receive commission.
The second-largest crypto network by market capitalization, Ethereum (ETH), had an eventful 2020 as many other players in the Cryptoverse. But what awaits the network in 2021? The picture looks green price-wise and busy when it comes to new developments, according to industry insiders talking to Cryptonews.com.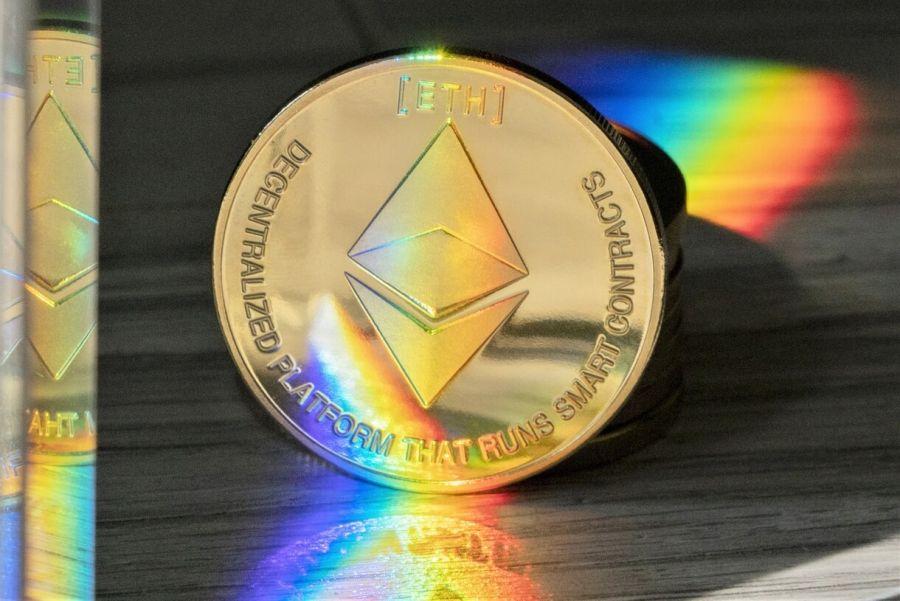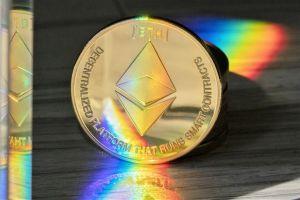 Source: Adobe/Виктория Гирина
ETH went up more than 400% last year, surpassing the USD 700 level for the first time since 2018. Not only was it a beneficial year price-wise, but the network also saw several testnets – some of which were more successful than others – on its road to the much-promised Ethereum 2.0 (ETH 2.0), culminating in the launch of the deposit contract, followed by the first phase of ETH 2.0, Phase 0, in December.
As 2021 is already here, what will it bring?
2021 will definitely see a bull market, according to Matthew Gould, Unstoppable Domains founder and CEO. "We could see ETH prices [over USD 3,000] […] a lot sooner than people think." Ethereum will lead in non-store of value use cases this year, he said, adding: "Expect Ethereum daily users to grow the fastest of any blockchain – including Bitcoin (BTC) – with all the new DeFi apps it brings to the table."
At the same time, the network will keep moving towards its second version.
"ETH 2.0 will continue to advance its roadmap, with the introduction of shard chains, and eventually lead up to getting rid of [the proof-of-work consensus algorithm] altogether, and merging the Ethereum 1 chain with Ethereum 2.0," said Monica Singer, the South African Lead for major Ethereum and blockchain company Consensys. This, she argued, will result in increased throughput and flexibility, as well as new network economics through staking, further leading to higher adoption.
Then "the virtuous cycle will apply," continued Singer.
With more applications deployed on Ethereum, the more developers will join the community, and the price of ETH will increase and not necessarily correlate to the increase in bitcoin's price, she said.
As reported, Ethereum already has more developers than Bitcoin.
Philippe Bekhazi, CEO of stablecoin platform Stablehouse, also noted that 2021 will likely see "a continuation of a bull market" for both ETH and BTC.
With the user experience gap in crypto "soon to be solved," as well as with Ethereum scaling, institutional interest in bitcoin, and growing interest in DeFi, 2021 will see crypto start to go truly mainstream, argued Jack O'Holleran, CEO and Co-Founder of SKALE.
As a result, the number of developers building on Ethereum will grow 5 times "as they chase after these new consumers." The Ethereum ecosystem is "emerging as the backbone on which Web3 is built and will pave the path for new business models that will pave the way for the decentralized economy."
Waste of time imho, solidity is as shit as Javascript, it follows done better than perfect mantra, this is ok for social interactions, but financial apps, no thanks.. no place for risk not even 0.0001%… also PoS is shitty concept.. it defies the whole laws of physics behind PoW

— omar shibli (@omarshibli) December 29, 2020
Meanwhile, ETH 2.0 will help, said O'Holleran, "but alone will not suffice and scalability will remain critical, as many dapps [decentralized aplications] look to use Ethereum as the backbone while maintaining scaling solutions that buffer them from the demands that exponential (vs. linear) growth will put on the network."
Ethereum has performed "very well relative to bitcoin and has gained more upward momentum against the dollar," particularly throughout the latter stages of 2020, said Rachid Ajaja, CEO and Founder of AllianceBlock. "This trend will likely continue throughout 2021, as ethereum is the gateway token to every other project that is available, including DeFi." Furthermore, Ethereum now has a proven use case as a smart contract platform with the newfound popularity of DeFi and the proliferation of stablecoins such as DAI, said Jonathan Zerah, Head of Marketing at private messaging application Status.IM.
Therefore, Ethereum is tied to both its current success as the DeFi platform of choice, and to Ethereum 2.0's adoption, stated David Moss, Founder & CEO of StrongBlock.
"We won't begin to see the fruits of Ethereum 2.0 until late 2021, so the big question for Ethereum 1.0 is whether it will buckle under the weight of all the DeFi projects."
With the COVID-19 pandemic, artificially high stock market, new US administration, as well as new all-time highs of BTC, and "Ethereum 1.0 […] straining under the weight of DeFi's growth," 2021 is going to be "a transition year," he said. "I'm an optimist: I think we've seen the darkness, and we'll soon see the dawn again." (Learn more: DeFi Winning 'Bullish' Fans, But Ethereum's 'Crown' In Danger – Survey)
"And of course Ethereum has EIP-1559, and the race to see if it's implemented in 1.0 or 2.0 first – or never," Moss added. This much-discussed protocol upgrade to Ethereum is expected to be implemented this year. It will reform the inflation and fee model for miners, said Monica Singer, "which also may have bearing on the price of ETH as its supply decreases."
Smart contracts, Layer 2, and competition
Per Jack O'Holleran, 2021 will be "the year of refinement, with special attention being placed on increased usage and complexity in smart contracts." The number of use cases for smart contracts will grow tenfold, he said, and "we'll see them permeate almost every single business category making 2021 the year of the smart contract." Monica Singer also argued that composability together with smart contract functionality will enable those building products in this space "to create new and innovative products that have never been created before."
But Jonathan Zerah said he'd keep an eye on smart contract platforms with active developer communities such as Polkadot and Binance.
"It is no secret that Ethereum and its developer community still remain dominant but I think [this] year there is going to be increased resources dedicated toward supporting more developer groups."
And though it's hard to say if, for example, Binance's efforts will be successful, said Zerah, "it is clear that the smart contract space is gradually making moves toward improving the technology." (Learn more: DeFi on Binance Smart Chain: What's Already Yielding?)
Furthermore, Layer 2 (L2) solutions will most likely start to roll out in 2021 "which should enable practical utility of the technology unlike ever seen before," Zerah said. Layer 1 refers to the Ethereum blockchain, while Layer 2 is any protocol built on top of Ethereum. The Ethereum network is encouraging users to move most smart-contract execution off-chain to L2, while only occasionally executing on the mainnet, added Mance Harmon, CEO of Hedera Hashgraph. "This is a trend which will carry on and dominate the industry long into 2021 as enterprise adoption accelerates." As the mainnet can't facilitate the volume needed for enterprise-grade business transactions any more, migration to L2 solutions "will be the next progressional step in the [distributed ledger technology] space, as they can better manage the large scale privacy and regulatory demands of customers."
Another new development will be the release of certain popular DeFi applications on L2 scaling solutions such as rollups, said Lucas Huang, Head of Growth at Tokenlon, adding that Synthetix, Aave, Uniswap and others have announced their planned L2 launch for 2021 already. "It's totally unclear though, which ones will dominate as all Layer 2 make different trade-offs and might actually still not completely satisfying from a user's perspective." However, real adoption for applications built on chains other than Ethereum "likely has to wait until after 2021," said Huang.
Meanwhile, Ethereum's current issues may drive users to other chains.
Dave Hodgson, Chief Investment Officer at NEM Group, named Cosmos (ATOM), Cardano (ADA), and Polkadot among the key 2021 players which "are due to support several use cases, making it easy to migrate off Ethereum, while supporting similar kinds of contracts which may prove beneficial if Ethereum faces similar scalability and cost challenges."
Ethereum is a project to watch, he argued, "but seems to be suffering from project fatigue with increasing numbers speaking to other chains due, I suspect, to uncertainty on ETH 2.0 dates and scaling timescales."
Nonetheless, once those issues are handled, Ethereum "will undoubtedly continue to see adoption outside the DeFi spikes we have seen in Q3 2020," said Hodgson.
Anthony Lauriola, Chief Operating Officer at blockchain portfolio company Dan Holdings, named oracle solutions like Chainlink (LINK) or Band as interesting projects to look out for. "I think [this] year we will likely progress from projects like Polkadot as they emerge to competitor status against the Ethereum network," he said. Another trend he thinks we'll see emerge is development on cross-chain adoption and supporting multiple chains.
Besides Layer 2 and cross-chain solutions that address current scalability issues, the user experience and user interface of dapps and wallets will also be improved, said Erick Pinos, Americas Ecosystem Lead at Ontology, while newer areas of interest, like decentralized identity, will likely see most of its development oriented towards financial data to use in DeFi applications.
___
Learn more:
"Ethereum Is (Not) Money" Trigger Tested Again And It Still Works
Bitcoin vs. Ethereum Fight Escalates amid Fresh Capital Entering the Space
Bitcoin Is Better Than Ethereum At These Four Things
Bitcoin, Ethereum, XRP, Bitcoin Cash, Litecoin, Chainlink Price Predictions for 2021
Ethereum's Supplygate Has Nuanced Answers & Hard Questions On Money
___
Find more insights about the crypto trends in our special series Crypto 2021.
---