Bitcoin, Ethereum, Alts, DeFi to Intensify Battle For Best Developers
Disclosure: Crypto is a high-risk asset class. This article is provided for informational purposes and does not constitute investment advice. By using this website, you agree to our terms and conditions. We may utilise affiliate links within our content, and receive commission.
The ranks of new crypto developers expanded this year for more than three months in a row for the first time since December 2017, according to a new report by crypto and blockchain-focused venture capital firm Electric Capital. However, with less than 8,800 active developers across all the ecosystems as of the end of October, it seems that there is significant growth potential in the years ahead, while competition for the brightest minds is set to increase also.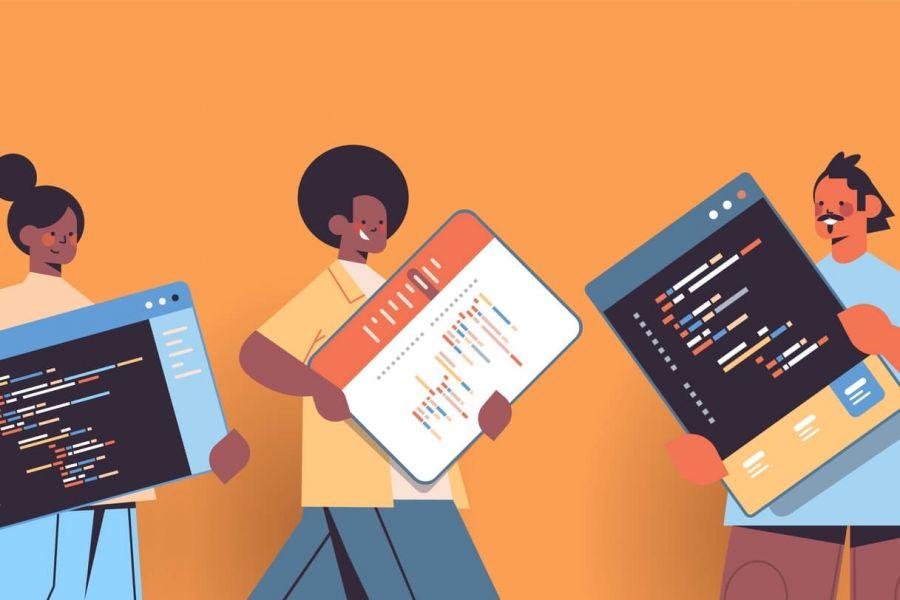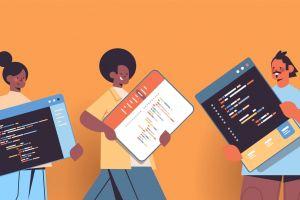 Muneeb Ali, Co-Founder and CEO of Blockstack, a company building a decentralized network and app ecosystem for Web 3.0, said that the "biggest take away for me is that it's (still) really early days in crypto. 8K active developers across platforms is tiny. A lot of room for ecosystems to grow!"
"[Developer] growth follows price so perhaps we see more [developers] in 2021," said Avichal Garg, Partner and Co-Founder of Electric Capital.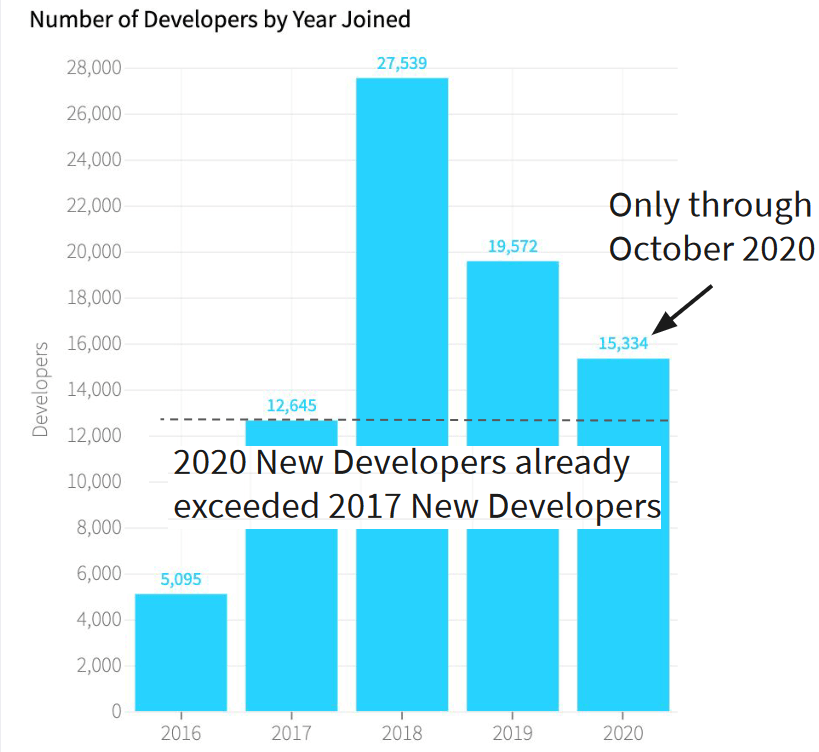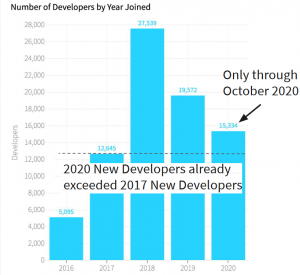 One noticeable trend among developers is their consolidation around the most popular ecosystems. More than 80% of all active developers came onboard the crypto train in the last two years, but their ranks "have stayed flat even as new developers joined due to developer loss outside of the Top 200 ecosystems by network value," according to Electric Capital, which said its researchers fingerprinted more than 276,000 code repositories and 89 million code commits to prepare its 2020 Developer Report.
Since December 2018, the number of developers working with the top 200 ecosystems rose by 13%, while the ranks of developers working on other ecosystems shrank by 30%, the firm said.
Developer activity is particularly robust in Bitcoin (BTC), as developer ranks within that ecosystem expanded by more than 70% compared with three years ago, as well as Ethereum (ETH) (+215%), Layer 1 (or the base protocol) ecosystems, and decentralized finance (DeFi), the report said. Both DeFi (925 developers at the end of October) and Ethereum (2,325) have more developers than BTC (361). However, according to Electric Capital, some developers worked in multiple ecosystem categories.
"50% of monthly commits in Bitcoin Core are from [developers] involved for 5 years or more. We are building on the shoulders of committed giants," added Avichal Garg.
More than 300 new developers per month commit to Ethereum, while DeFi has expanded its monthly active developers by 67% since January 2020, according to figures collected by the VC firm.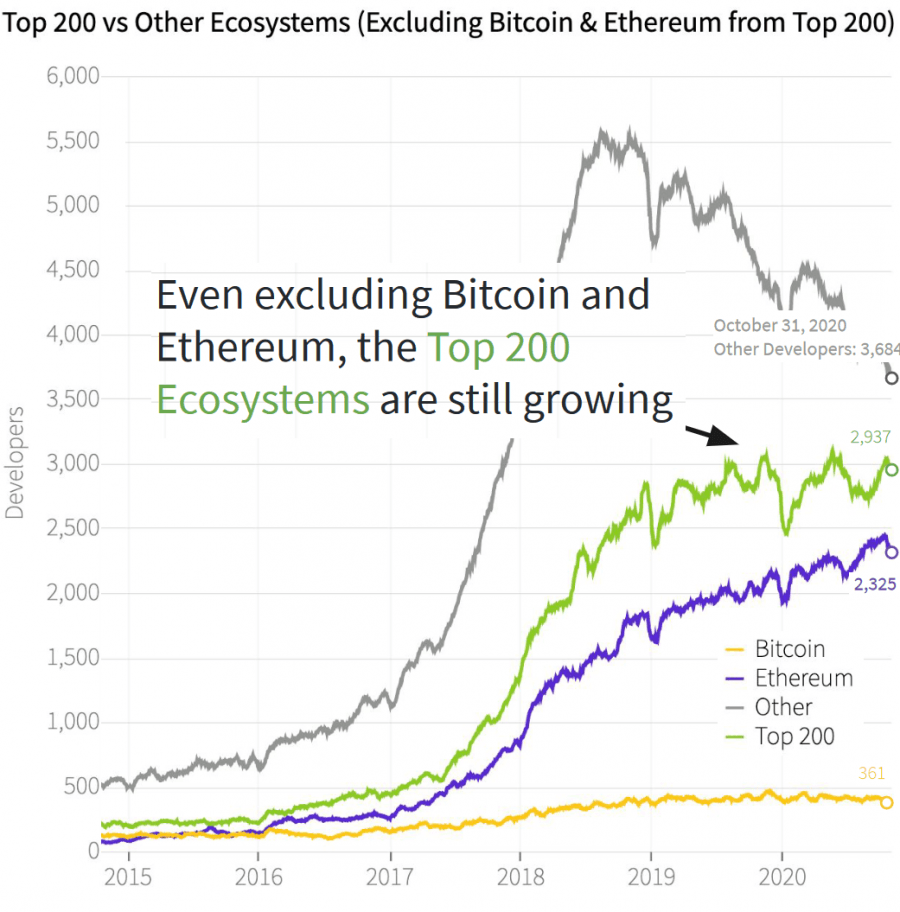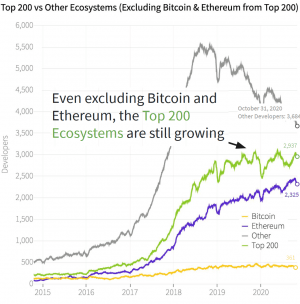 ___
Learn more:
Major Exchanges Are Hiring: Here's What the Data Is Saying
Crypto Tech In 2021: Focus on Scalability, Privacy and Usability
Who Funds Bitcoin Developers?
Ethereum Officially Starts the One Million Developer Challenge
---