DeFi on Binance Smart Chain: What's Already Yielding?
Disclosure: Crypto is a high-risk asset class. This article is provided for informational purposes and does not constitute investment advice. By using this website, you agree to our terms and conditions. We may utilise affiliate links within our content, and receive commission.
Launched on September 1, 2020, Binance Smart Chain (BSC) has already been noticed in the DeFi (decentralized finance) community. Let's take a quick look into BSC and discuss some of the popular yield farming protocols on the new blockchain.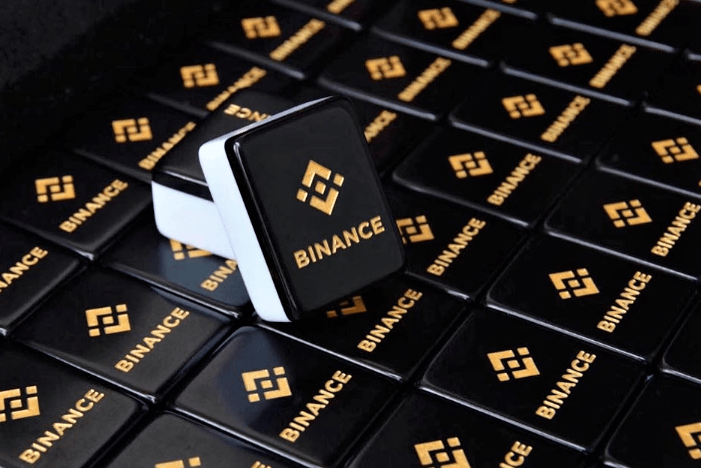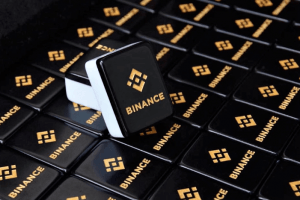 What is Binance Smart Chain?
Binance Smart Chain is a smart contract-enabled public blockchain designed to run parallel to Binance Chain, the native blockchain of major crypto exchange Binance.
The cross-chain compatibility with Binance Chain allows users to benefit from the advantageous features witnessed in the latter while simultaneously supporting the programmatic flexibility inherent to smart contract blockchains. Additionally, BSC is compatible with the Ethereum Virtual Machine (EVM). This feature provides the growing DeFi space with another alternative to the Ethereum (ETH) blockchain with two differences:
BSC is faster with a three-second block time
BSC has low fees with the average transaction fee being two cents.
Despite its cross-chain compatibility, BSC is not a layer two solution for Binance Chain. It is an independent blockchain that can function without Binance Chain.
BSC was first introduced to the world through a white paper published by the Binance Chain Development Community. The community-led initiative explained the relationship between the two, stating:
"Both Binance Chain and Binance Smart Chain will allow transfers and other communication thanks to the native support of interoperability. The Binance DEX will remain a liquid exchange venue of assets on both chains. This dual-chain architecture will empower its users to build their decentralized apps and digital assets on one blockchain and take advantage of the fast trading to exchange on the other."
Pros of BSC
BSC is cross-compatible with Binance Chain, which affords its users the ability to trade their assets on Binance DEX, a non-custodial exchange. The cross-compatibility supports cross-chain transfer and plans are underway to support cross-chain contract events.
By leveraging interoperability, users have exposure to a vast ecosystem that can support many use cases. BEP-2 and BEP-8 tokens from Binance Chain can be swapped for BEP-20 tokens, the new standard introduced for Binance Smart Chain through the Binance DEX or through Trust Wallet.
Furthermore, BSC is EVM compatible. This feature provides a bridge to bring DeFi from Ethereum to Binance Smart Chain.
Given the segmentation of the DeFi market, pundits claim this is a major step in the right direction. Binance explains: "Because BSC is EVM-compatible, it launched with support for the rich universe of Ethereum tools and dapps [decentralized apps]. In theory, this makes it easy for developers to port their projects over from Ethereum. For users, it means that applications like Metamask can be easily configured to work with BSC."
Cons of BSC
BSC employs a type of proof-of-stake as its consensus mechanism. The mechanism employed is called Proof of Staked Authority (PoSA) where parties are required to stake BNB, the native token of Binance, to qualify as validators. If the validators propose a valid block, they are entitled to a portion of the fees levied on the transitions included in the block.
While the use of PoSA allows the blockchain to achieve its fast block times, critics argue that it is prone to centralization.
Proof-of-stake consensus mechanisms are likely to struggle with centralization as validatorship is available only to those who can meet the financial eligibility requirements, effectively cutting out a large portion of the community.
Those who meet validator requirements can theoretically collude to maliciously alter the blockchain. However, it is important to note though that the validators are economically disincentivized to follow this course of action as it would likely affect their fees and the value of their staked holdings.
What's already yielding?
Despite only few months of being live on the mainnet, Binance Smart Chain is already creating some buzz in the DeFi community. There are a number of decentralized applications that are already enjoying growing popularity, most notably PancakeSwap and BakerySwap. Both projects have been granted funds through Binance's Accelerator Fund.
PancakeSwap
PancakeSwap is one of the most popular offerings on the BSC blockchain. It is an automated market maker (AMM) that allows parties to deposit liquidity in a pool in exchange for a portion of the fees levied on trades. It works quite similar to other AMMs in the space like Balancer or Curve.
Additionally, PancakeSwap allows Liquidity Providers (LPs) to stake their LP tokens, called FLIP, to yield farm CAKE tokens. Furthermore, LPs can then stake their CAKE to receive yet another token, called SYRUP. SYRUP will be used as a governance token and can also be staked to earn other BSC-powered tokens.
Given its yield farming features as well as its support of Metamask due to its EVM interoperability, it is no surprise the AMM is attracting users. PancakeSwap has been among the top liquidity providers on Binance Smart Chain in terms of volume, active users, and gas fee contribution.
BakerySwap
Another popular offering on BSC is BakerySwap. It is similar to PancakeSwap in architecture and design with a few differences. It holds the distinction of being the first BSC AMM to offer altcoin liquidity pools, such as LINK and DOT.
Additionally, BakerySwap has a native governance token, named BAKE, which LPs receive to represent their contributions to the pools. The longer LPs participate in the BakerySwap ecosystem, the more BAKE they stand to earn.
Finally, it is possible to participate in BakerySwap through Trust Wallet, a mobile wallet for the Binance ecosystem. This is an added advantage for mobile-first sections of the global populace.
Also, other Binance Smart Chain-powered DeFi applications that are already generating yield for protocol participants are BurgerSwap and AnySwap.
___
Learn more:
New Regulatory Lemons Await Somewhere Between DeFi & CeFi
Bitcoin, Ethereum, Alts, DeFi to Intensify Battle For Best Developers
DeFi Industry Ponders Strategy as Regulators Begin to Circle
Crypto Security in 2021: More Threats Against DeFi and Individual Users
---