Under the Sign of Libra: 20 Crypto Jokes
This was a massive week for crypto. The announced Libra coin, with its Colibra wallet, caused a torrent of opinions, and even some apprehension that Libra might be trying to take the Lord of the Crypto status from Bitcoin. The fact almost everybody agrees on is that, one way or another, Libra will produce an impact that will be felt across the cryptoverse. Let's wait and see what that'll be, especially with all the regulatory hurdling Facebook's got to do. Bitcoin will not be defeated by the news of other coins, however. It crossed the USD 9,000 milestone once again last weekend and is nearing USD 10,000.
That's far from all! Major crypto companies' executives will meet representatives of G20 to defend their trading business from a new data gathering rule, major broker in the global financial markets entered cryptoworld (welcome TP ICAP), and we learned that nine American companies are among the world's top 10 blockchain patent acquirers. And while BNB's fate on Binance US is uncertain, XRP jumped upon the news of Ripple and MoneyGram partnership. Speaking of Ripple, South Korean leading exchange joined Ripple's cross-border payment network. Speaking of South Korea now, a major crypto exchange was indicted, accused of leaking users' financial info. Some reported alleged fake news about BCH collapsing, others found that our crypto might've been in danger prompting a rare Firefox zero-day, and others-others discovered "an all alarming vulnerability" in Libra, which cryptoverse naturally used for some lighthearted fun. With all that's been happening, experts are warning newbies about FOMO and incoming scams. Oh, speaking of scams – Quadriga was apparently a fraudulent exchange all along.
And now, some positive, uncomplicated news: lightning network is on the roll, Circle K begins Bitcoin ATM pilot, Tom Lee has a higher price target for bitcoin and Binance aims to have at least two exchanges per continent. Now, how brilliant is that!
You asked for it, you wanted it, nay, you need it, and you came for it – the jokes. Libra and Bitcoin edition.
__________________
Again! And also still! Or it's over USD 10K already?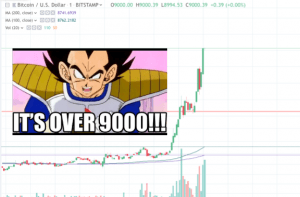 __
It's a simple matter of educating oneself and the others really.
Libracoin is an opportunity to be explaining bitcoin's unique properties pic.twitter.com/Ne3mDtMBHB

— Pierre Rochard [🌮⚡️🔑] (@pierre_rochard) 18 June 2019
__
Huh? Who? What-what? Oh!
Every regulator when they hear Facebook created a cryptocurrency: pic.twitter.com/rpgFSIMdMZ

— Nathaniel Whittemore (@nlw) 18 June 2019
__
Interestingly, to people who refer to all crypto as 'Bitcoin', this also makes sense, just in a different way.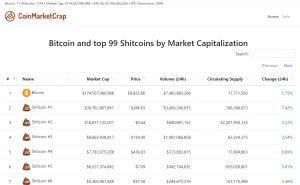 __
And that one time you got stuck in a lift...you know full well and so does Facebook.
Calibra
It's like Venmo
Except they know about all your High School pregnancy scares

— ⛏Crypto Christopher Walken🥃 (@cryptochrisw) 18 June 2019
__
Look, there are multiple dimensions out there, who knows which one we're stuck in. 2022 will tell.
The year is 2022, Libra adds a 5% reserve allocation to BTC. By 2033, BTC backs 99% of Libra in circulation.

No additional BTC was ever bought after the 2022 allocation. pic.twitter.com/riDTRLMin8

— ParabolicTrav (@parabolictrav) 18 June 2019
__
Predictions, predictions everywhere!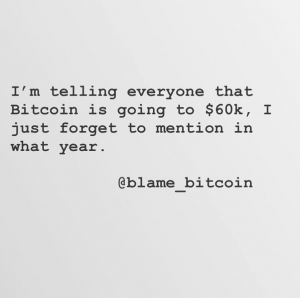 __
Hah! Oh, come on now, it's objectively funny.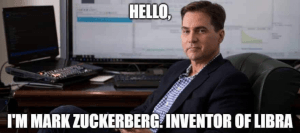 __
Oh, look. A gift in the form of a gigantic, wooden horsie! How nice!
19 June 2019
__
So this is what begging will look like in the future. Not even a couple of satoshis, but a full BTC? Choosing beggars are everywhere.
These DMs are the best pic.twitter.com/43RRTIIB5Q

— ⛏Crypto Christopher Walken🥃 (@cryptochrisw) 17 June 2019
__
Please, send us 1 bitcoin and we'll send you 2!
Scammers are waking up. Be safe pic.twitter.com/wy1XlCpG14

— CRYPTOTAG (@CRYPTO_TAG) June 21, 2019
__
Oh, that's just details, AOC...
June 17, 2019
__
When you don't want a consolation hoodie, but you also kind of think it looks like a good quality one that would keep you warm during a crypto winter.
US in September pic.twitter.com/tSWizKqPNa

— ⛏Crypto Christopher Walken🥃 (@cryptochrisw) 17 June 2019
__
Adoption, sir! Think of all that sweet, sweet adoption!
#Bitcoin meets #Libra (and many others) 😛 - Full video here: https://t.co/CdiQQj63ri pic.twitter.com/0oZKSnyJMP

— Deiv (@DavideBrbr) 18 June 2019
__
The circle of centralization! It's so clear now!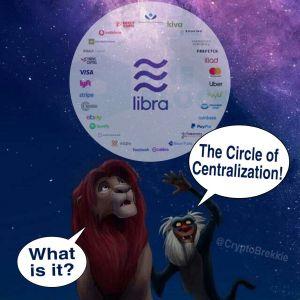 __
It seems he's got the support of Scorpios.
who wants to fork libra and we launch 'scorpio' next year without the orwellian stuff?

— santi (@santisiri) June 18, 2019
__
One for the road.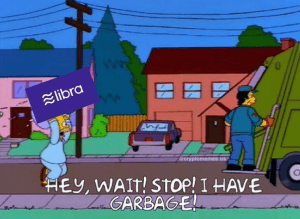 __
Yup!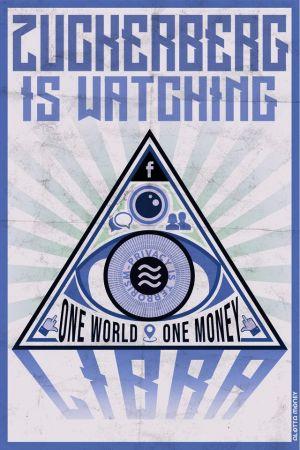 __
Crypto Jam.
Facebook entering payments feels a lot like Michael Jordan playing baseball.

— Jimmy Song (송재준) (@jimmysong) June 19, 2019
__
So, just to be clear....
So who is going to own Libra, the person who holds it or you?

The person who holds it. That's what makes Libra so special.

And you won't censor or limit access to it?

No, of course not.

So just to be clear, you will not exploit Libra holders?

No. That's what the terms say. pic.twitter.com/AA1sXj5Te1

— Yassine Elmandjra (@yassineARK) June 18, 2019
__
Have a good weekend!