Top 4 Play-to-Earn Games on Tron
Disclosure: Crypto is a high-risk asset class. This article is provided for informational purposes and does not constitute investment advice. By using this website, you agree to our terms and conditions. We may utilise affiliate links within our content, and receive commission.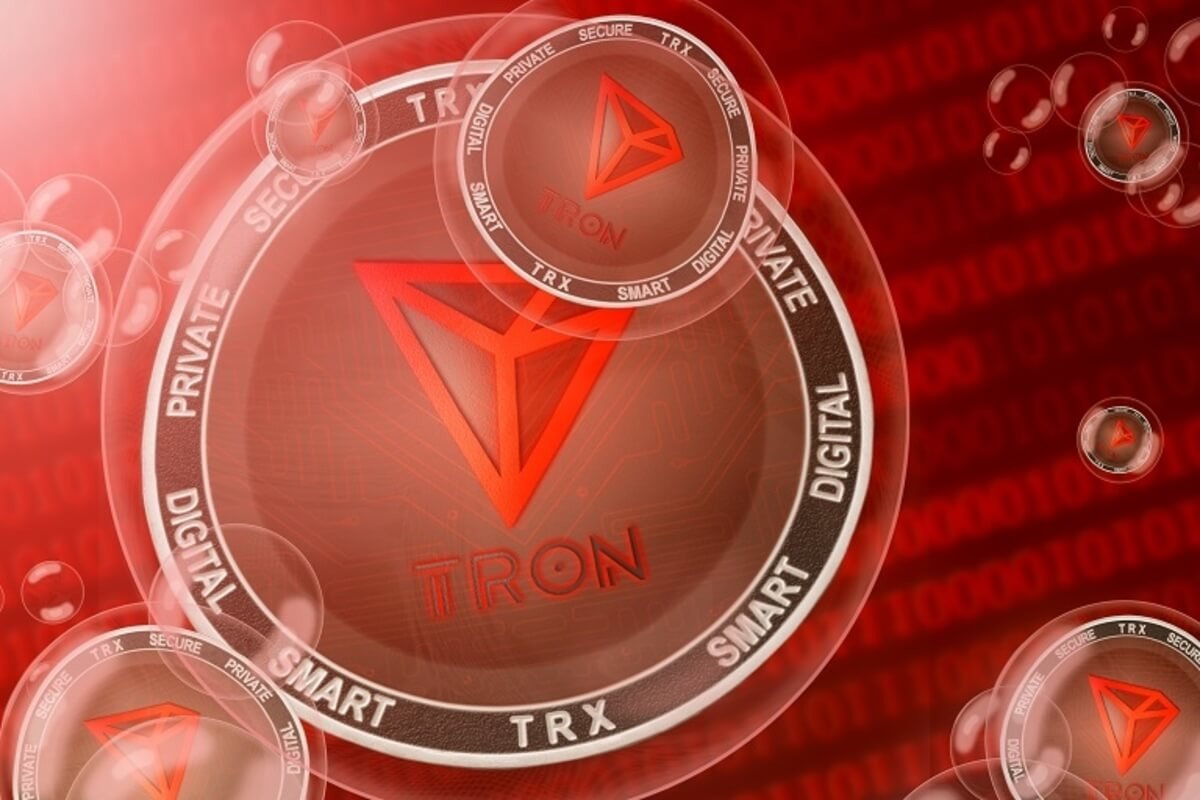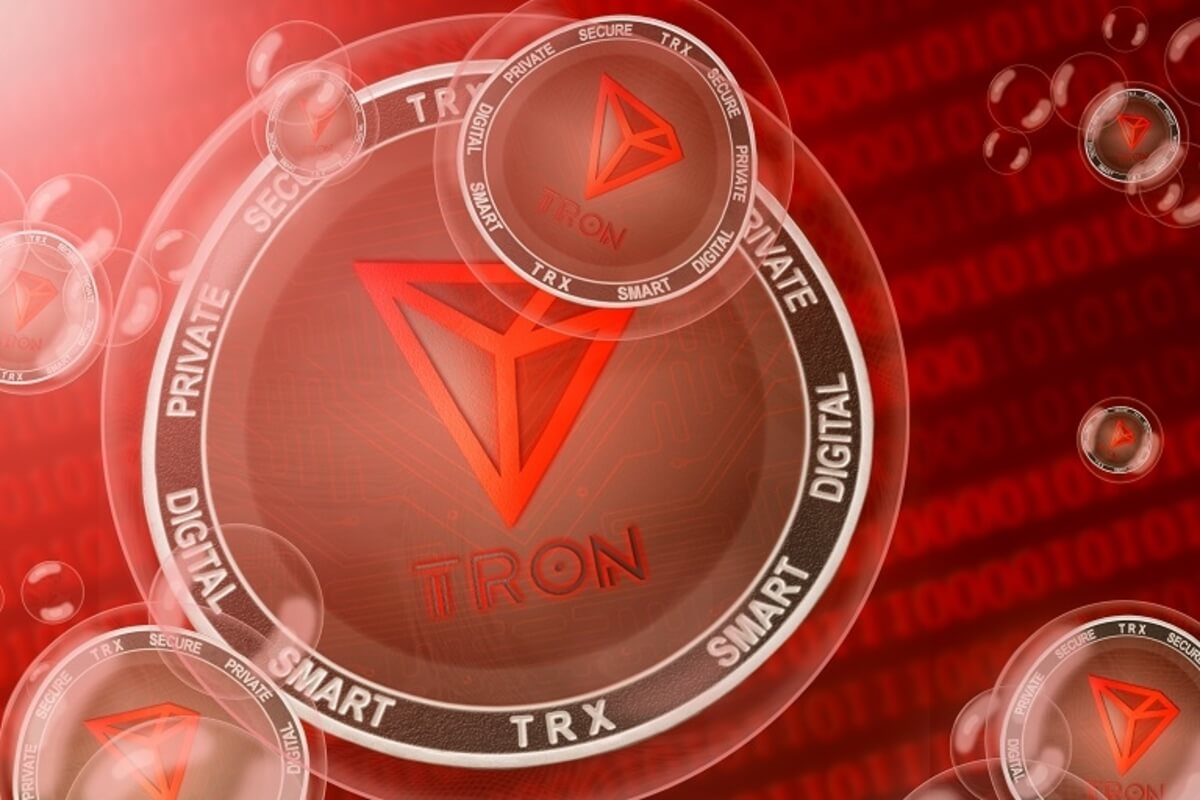 Play-to-earn (P2E) gaming is booming, with over 1,000+ blockchain games across multiple blockchains enabling gamers to earn crypto for playing and winning.
Read on to discover the most popular play-to-earn games on Tron.
What is Tron?
Tron is an open-source blockchain, powered by the TRX token. It was founded in 2017 by the Tron Foundation.
Led by Justin Sun, Tron was initially primarily marketed in the Asian market. However, it has since gone global. In recent years, the Tron network has gained substantial traction, boasting over 69 million users.
Designed to support the entertainment industry, Tron enables blockchain gamers to explore a variety of play-to-earn games within its ecosystem.
P2E Games on Tron
Now that we know what Tron is, let's take a deep dive at the top four P2E games on Tron below.
(Note: the ranking and data included in the list are recorded at the time of writing in the second half of May 2022 and may have changed by the time of publishing.)
Devikins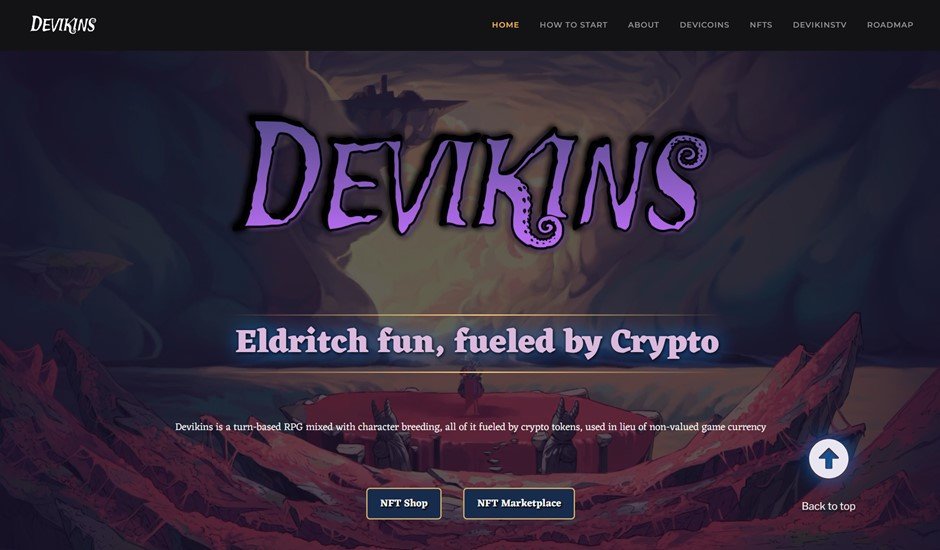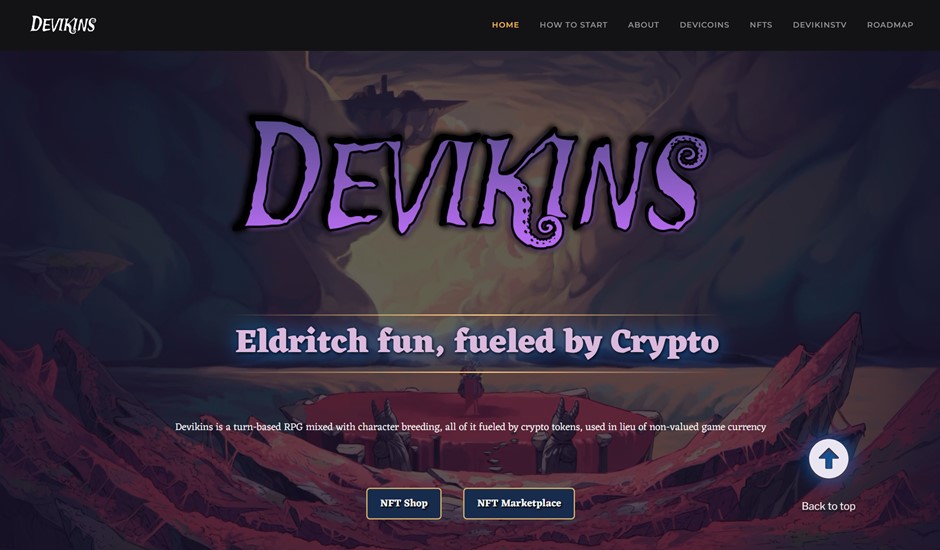 Devikins is a turn-based role-playing game (RPG) mixed with character breeding. Every playable character in Devikins is a non-fungible token (NFT), enabling gamers to solely own the unique playable character, not just in the Devikins universe, but also in the real world. Players can also opt to keep a collection of all their characters fresh through the breeding system.
The game uses Devicoin (DVK), a token that can be exchanged with other digital currencies.
Since its creation, in Q2 of 2021, the game has added various features and plans to continue doing the same through 2023. Phases one and two of the game have been planned for Q1 and Q2 of 2022, while phase three will be launched in Q4 of 2023.
Data on DappRadar shows that this blockchain game has had over 1,500 users in the last 30 days.
Blockchain Cuties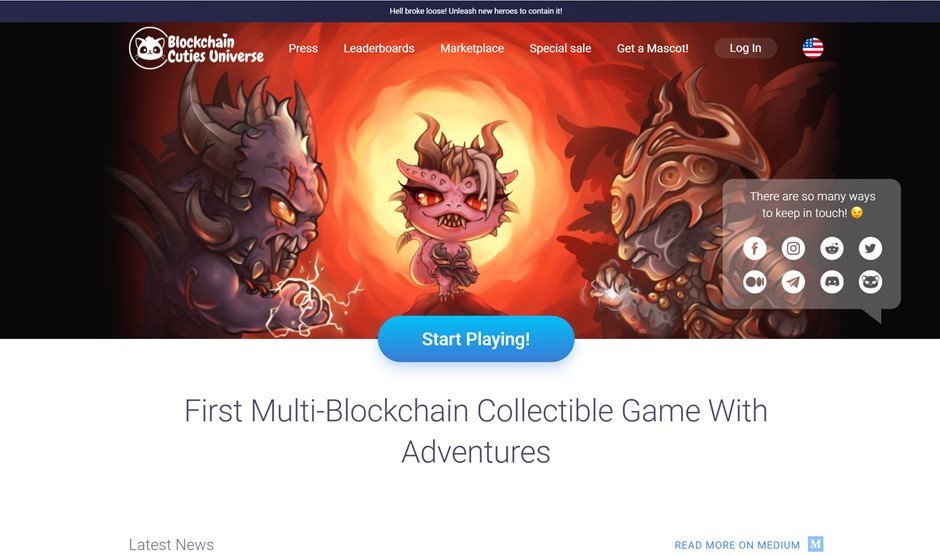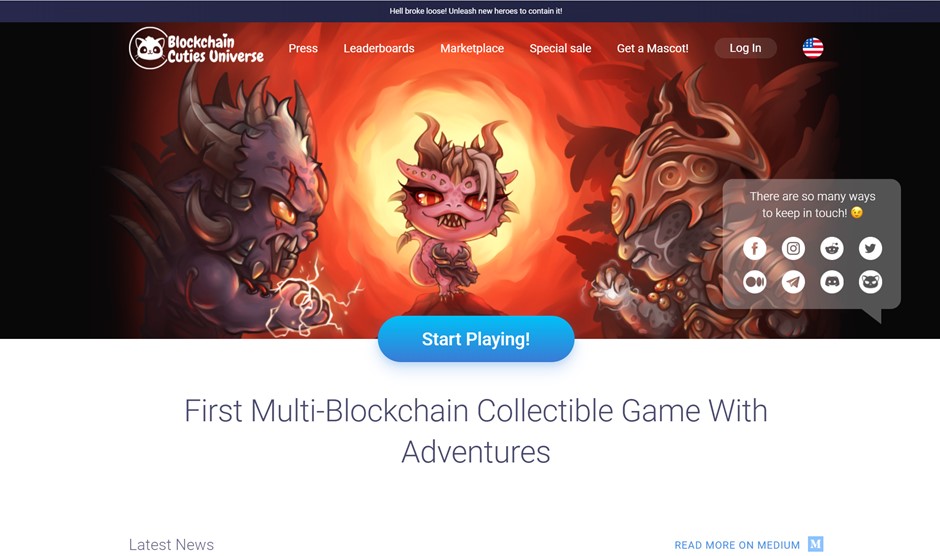 Blockchain Cuties is another P2E game on our list. This blockchain game is a collectible cryptocurrency game that shares certain similarities to games like Axie Infinity and CryptoKitties.
Cuties featured in the game are represented as NFTs and can be transferred and sold to other players on the Tron blockchain.
Blockchain Cuties has its own marketplace where players can purchase their creatures. Players can filter the creatures using various categories such as nobility, rarity, elements, and level, among others. Additionally, the game is usually updated at least twice a week, which makes Blockchain Cuties one of the most updated games in the blockchain games industry. They also have a transparent roadmap on their website.
Data on DappRadar shows that Blockchain Cuties has had over 1,000 players on Tron in the last month.
MegaCryptoPolis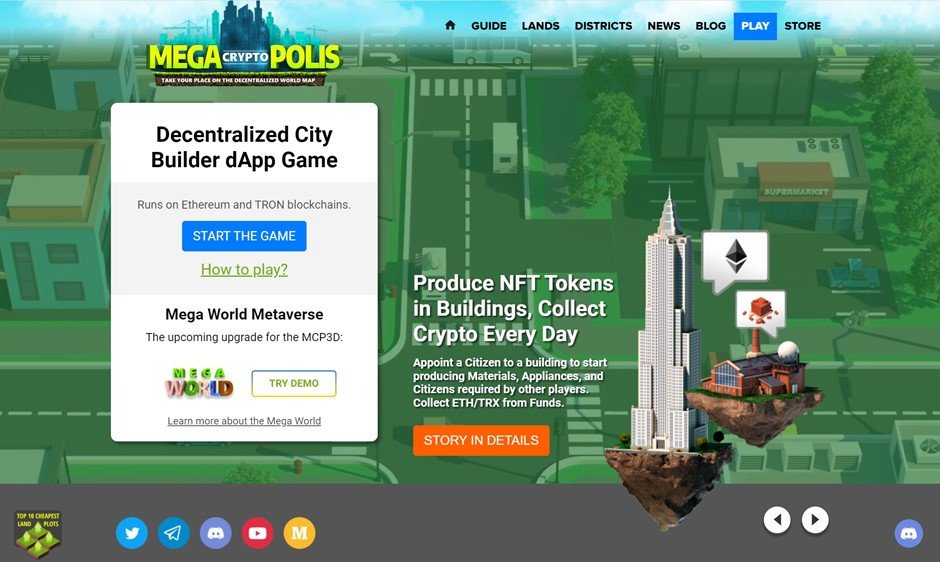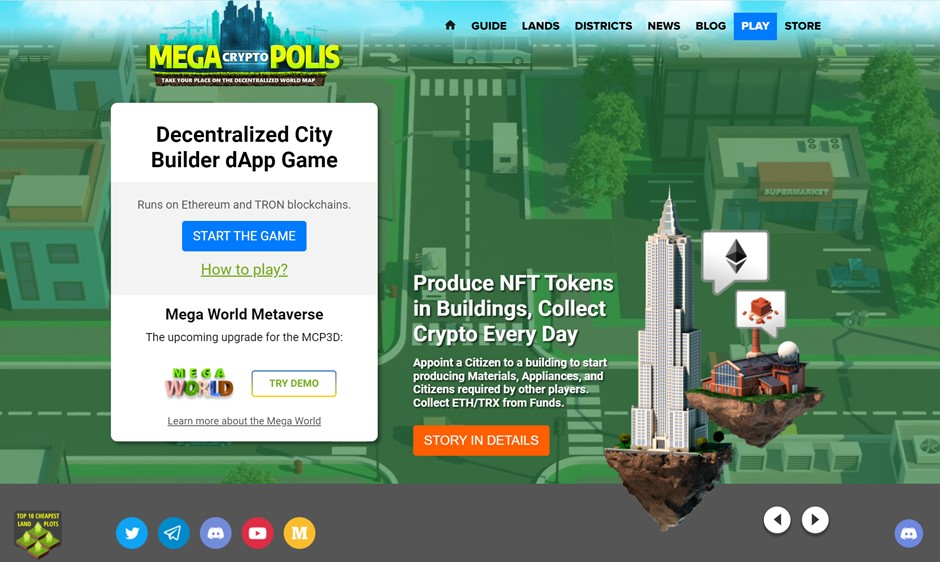 MegaCryptoPolis is a multi-blockchain game that enables players to collectively build a unique megacity.
In the game, players are able to create new generations of citizens, rent buildings, produce materials that are needed for other buildings, offer services to other players, drive cars, trade on external exchanges as well as the open market, and even place ads.
The game averages over 300 users month on month, according to data on DappRadar. Besides Tron, the game also runs on the Ethereum (ETH) blockchain.
Wink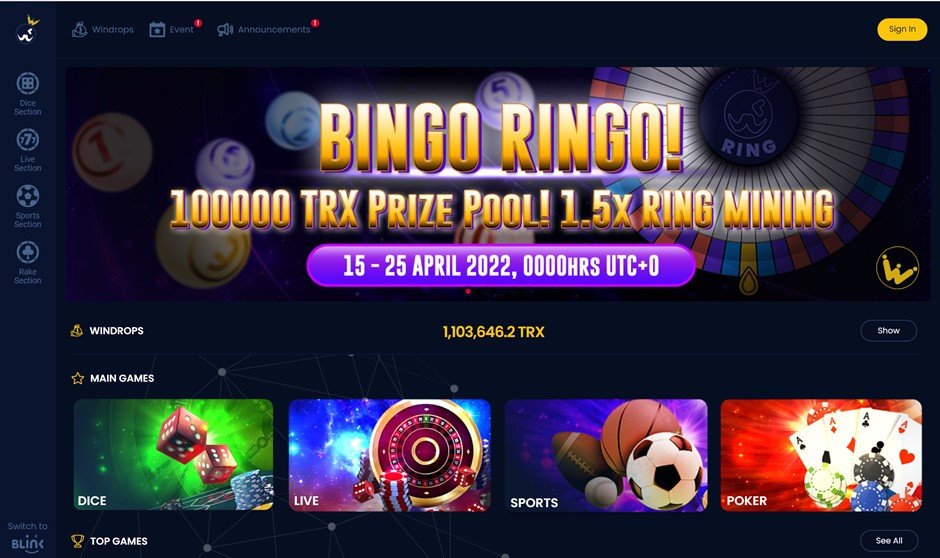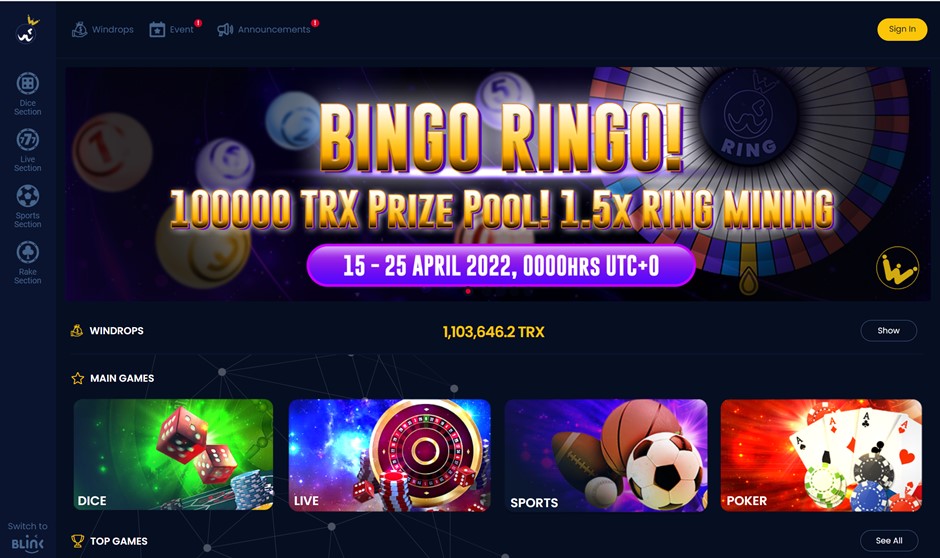 With over 300 users daily, Wink boasts itself as the world's greatest gaming decentralized application on the Tron blockchain.
The platform offers different games to players such as Sportsbooks, Live Games, Dice, and Slot games. The game also has a lottery section for those keen on the same.
Wink plans to update its games monthly to ensure more player offerings. Currently, Wink plans to focus on its wallet user interface (UI), mobile user experience (UX) optimizations, and airdrop development.
With 2,660 users in the last month, Wink brings us to the end of our list of the top P2E games on the Tron blockchain, ranked by the number of players in the last 30 days.
While Tron still offers a handful of play-to-earn gaming opportunities, the scale of Tron's blockchain gaming ecosystem is small compared to other leading chains, like Ethereum or BNB Smart Chain.
____
Learn more:
– Top 3 Play-to-Earn Games on the NEAR Protocol
– Top 3 Play-to-Earn Games on Solana

– Top 5 Play-to-Earn Games on Polygon
– How to Play Metaverse Games: A Beginner's Guide to Decentraland

– Blockchain Games in 2022: Play-to-Earn, Gamification, Interoperability and Major Publishers
– NFT Play-to-Earn Gaming Most Popular in India, Hong Kong, and UAE, Survey Finds
---