Testing Taproots, Getting Optimism and 20 Crypto Jokes
Disclosure: Crypto is a high-risk asset class. This article is provided for informational purposes and does not constitute investment advice. By using this website, you agree to our terms and conditions. We may utilise affiliate links within our content, and receive commission.
This week in the Cryptoverse! While some say that BTC could surpass USD 400K in ten years, Taproot is being tested on the testnet. The "almost feeless" IOTA NFT marketplace launched in test mode, Power Ledger migrated to Solana but kept its token on Ethereum, and Uniswap saw some major governance drama, which overshadowed the news that Optimism launched the Alpha L2 solution for Uniswap. As this was happening, Crypto heavyweights lashed out at Elon Musk after his question about regulatory permits for an open source BTC wallet, and after a DOGE co-founder went on a Twitter tirade about the crypto industry. Meanwhile, an increasing number of Australian SMEs are investing in cryptoassets, Capital Group is increasing its indirect exposure to bitcoin, and Fidelity began a hiring spree as investors are eyeing cryptoassets beyond bitcoin.
In the reguland, the ECB announced the launch of the digital euro project while bashing BTC again, the bidding process for the digital won battle became a "three-way battle" between Naver, Kakao, and SK, and as JPMorgan questioned El Salvador's adoption plans, a Paraguayan MP said he'd test a BTC bill this week, but the leaked draft made no mention of BTC, and crypto fans soon declared it a 'huge nothing burger'. Also now, all crypto exchanges must apply for trading permits if they are targeting South Korean investors no matter where they are based. Some Chinese crypto-related companies are still recruiting new staff despite the crackdown, yet the country's global bitcoin hashrate was on a decline even before crackdown. A Russian ex-pro sailor has been touting a tax haven investment program for American crypto traders looking for legal loopholes, and UK detectives broke the crypto seizure record with the investigation to last for months more. While Nonghyup Bank employee's quick thinking helped prevent a major instance of crypto fraud, Damien Hirst created a collection of 10,000 art pieces that come with accompanying digital artwork, starting an NFT vs paper experiment. And the central People's Bank of China released a not-so-white whitepaper, bringing some dirt on crypto.
Let's laugh at some jokes now.
__________
First, as always, let's check how the crypto twitter is doing.
__
CT was involved in some serious discussions this week, finding answers to difficult questions.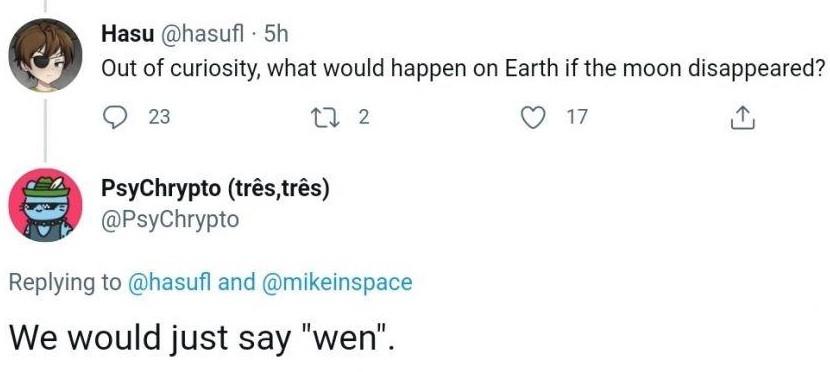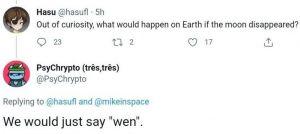 __
She's not even surprised.
__
So sturdy.
__
Question: what else can we factor out and how low can it go?
__
There's a tiny doge in Elon's head – multiple sources.
__
According to expert professional analysts:
__
The setup is like 90% of trading.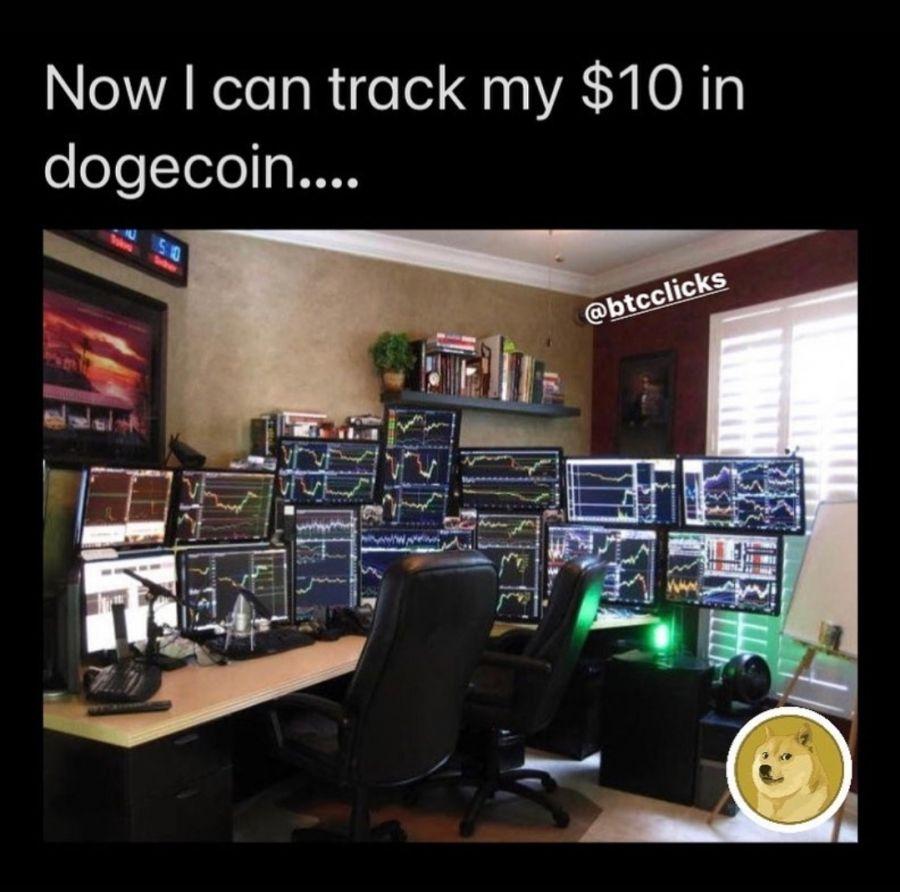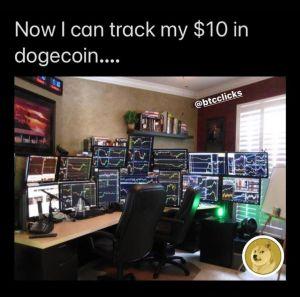 __
'No you won't!'
__
'No you double won't. Nay, make that triple!'
__
Ricky's gone. Have fun staying poor, mommy.
__
Where do you find it?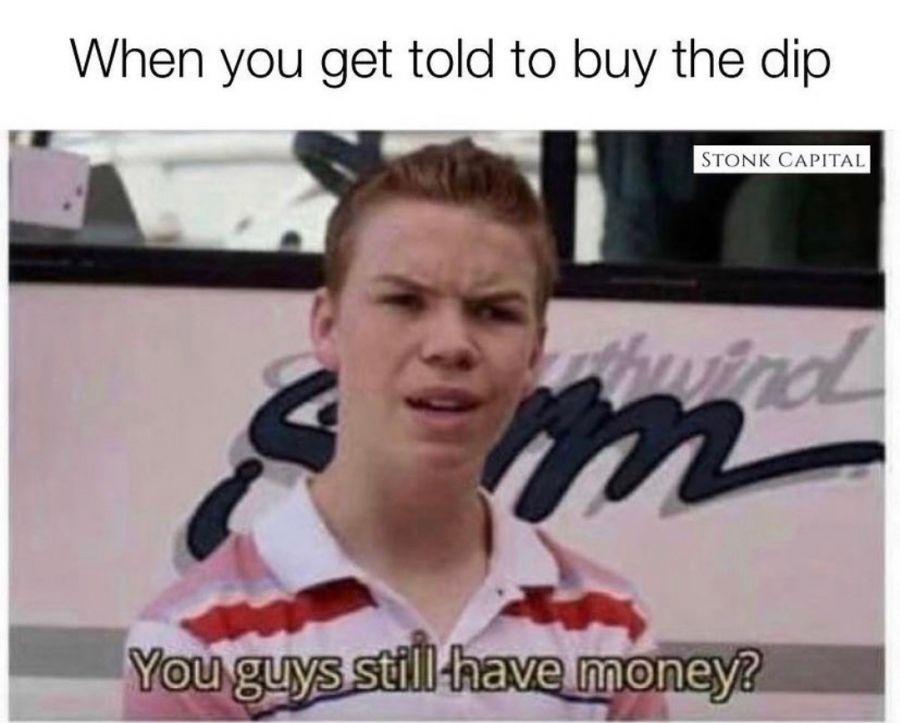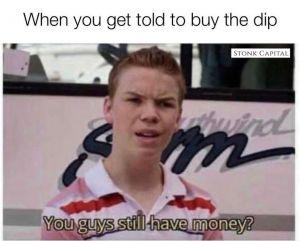 __
'Don't worry. It's all bull.'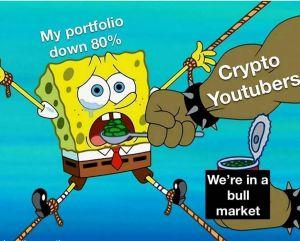 __
The very definition of simplicity and transparency.
__
Not much will change in 50 years. And discuss.
__
There you go. The wonders of 2021.
__
'And Gino says to me, he says, yeah, but can you tie it to someone when they go swimming with the fishes, and I say to him, no, Gino, you can't!"
__
Speaking of chains…
__
It's like dog sensitivity to smells.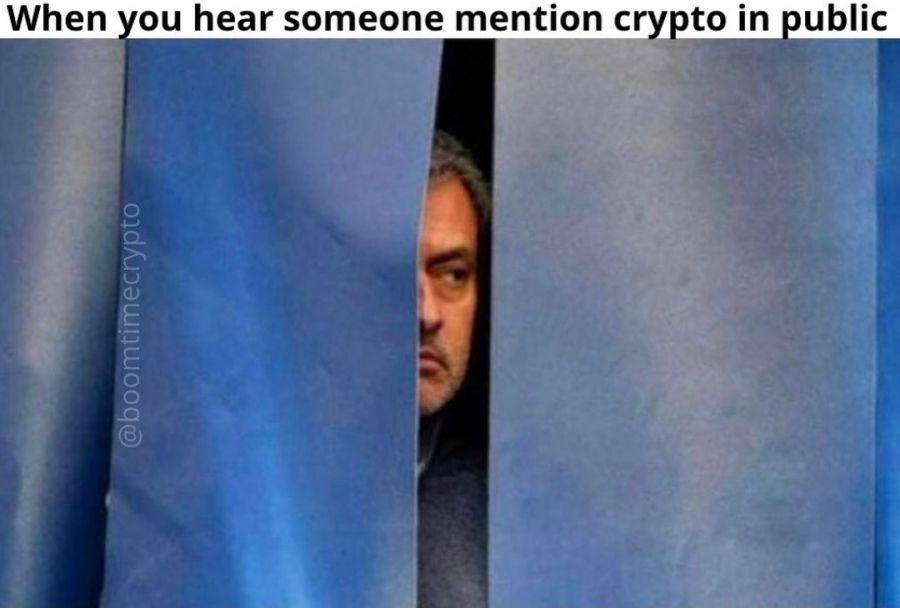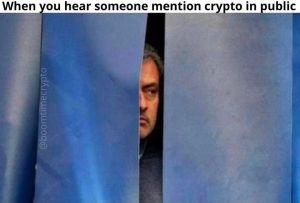 __
And a song for your relaxing crypto weekend.
---