Slumping, Pumping, Hitting, Hustling, Musking and 20 Crypto Jokes
This week in the fun world of crypto, as people were arguing again whether it's time to switch to sats from BTC, bitcoin mining difficulty hit a new ATH, but then after ETH broke USD 4K and bitcoin rallied past USD 59K, Tesla Elon Musk once again moved the whole crypto market and triggered a sharp selloff. Furthermore, researchers found that traders are rotating from bitcoin to ethereum and alts as JPMorgan sees ETH as overvalued, DOGE hit an ATH before slumping spectacularly following Elon Musk calling the token a "hustle", the rise YFI and WOOFY could be a bellwether for another DeFi season, while SHIB took over the Cryptoverse, calling itself the DOGE killer, and Vitalik Buterin donated massive amounts of dog-themed tokens and ETH to charity and community projects. But it wasn't over, as DOGE then rallied following a boost by Musk and Coinbase, while the exchange said it's targeting more users not lower fees. And then MoneyGram teamed up with Coinme to facilitate BTC buying and selling.
While Tether presented its reserves breakdown for the first time, and Diem is set to launch in the US as stablecoin, experts opined that stablecoins could fall under the scrutiny of financial policymakers. Meanwhile, as the Cuban government mulls crypto adoption as a way to fight financial turmoil, a report concluded that China's digital yuan failed to impress in early large-scale pilots, China's blockchain business expansion appears to be slowing down, SEC sent somewhat negative BTC and ETH ETF signals that might be positive for GBTC, the IRS could come after the money you own them, and South Korea may get a new government-run department for crypto-related matters. In other news, Onchain Custodian has another company in the pipeline, the crypto community was left fuming following another Christie's NFT sale, Russian crypto miners could be hit by the looming semiconductor shortfall, and Mark Zuckerberg named his goat Bitcoin which he may or may not slaughter.
And now, the crème de la week!
__________
Let's see what CT was up to this week.
__
And re: Tesla's big news.
__
Mission: colonize Mars. Means: Burn ALL the fuel! *Disclaimer: no bitcoin was used in damaging this environment.*
__
Used and abused, then left to rot. Shame thee, humanity.
__
Ah, OK. Explained.
__
Musk had yet another scheme in mind.
__
And speaking of the Cryptoverse's pet coin.
__
I'm triggered! By the toppings!
__
Much chic.
__
Now, an analysis of goat-related market movements.
__
All indeed excellent dips.
__
Veterans can't be bothered.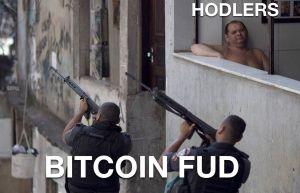 __
You know how everybody always says 'nfa'? Well, here is finally a financial advice for you.
__
Here's a crucial step per actual financial advisers.
__
And after you've been properly financially advised, you can be just like this lad.
__
Say 'mooon'.
__
WINDMILL to USD 1!
__
As some are certainly confused, here's a tutorial.
__
Follow that with a historical documentary on DeFi.
__
And a song for all those who sold and now ned help wit ther famalie. Blz.
---