Sleepy Bridges, Reentered China, Reopened Probes and 20 Crypto Jokes
This week in crypto news: Bitcoin shortly neared USD 10K with altcoins gaining bullish momentum too, while BTC was still leaving exchanges rapidly, and Bitcoin-Ethereum bridge, tBTC, was put to sleep two days post-launch. As the threat of inflation looms, investors turn to gold, and maybe BTC, BitPay reported processing 10% more volume, BitMEX trading engine failed, and BlockFi suffered a data breach. Facebook's Libra competitor Celo says its mainnet went live, while Visa admitted that it's open to the idea of returning to the Libra project. Trezor team is making a fully transparent BTC wallet chip, and Blockchain.com aims to reach 1 billion wallets by 2030. Bitcoin Pizza Day was on Friday - check out how BTC changed in ten years.
With stricter regulations on exchanges, darknet turned to BTC mixers. Furthermore, a ruling in Japan suggests exchanges don't legally have to transfer hard fork-generated cryptoassets, a new Russian law could hit illegal crypto traders with 7-year jail terms, China's digital yuan will likely be interoperable with WeChat Pay and AliPay, Binance is re-entering China via the 'blockchain, not crypto' door, the Brazillian financial watchdog reopens the probe into banks that cut off crypto exchanges, and South Korean central bank stepped up its CBDC work in response to the pandemic. We looked into personalised tokens, 5 historic post-halving BTC price predictions, 4 examples of powers making a case for BTC, and BTC vs. modern monetary theory. Lastly, Vitalik and Justin feuded over Steem, JK Rowling kept stirring the Cryptoverse pot, and lawyers claim Craig Wright has the keys to encrypted BTC 820,200 file.
With news part done, jokes part starts. Enjoy!
__________
Hey, CT? What valuable discussions have you been leading this week?
__
Hmmm, no.
Status: from r/Bitcoin
__
Eeeeh, no.
__
"Not in the long-run," the doctor replied in a fashion of a white-bearded sage. "There's no hodling life." And the patient was confused.
Doctor, please! I have to know... am I going to make it?! from r/Bitcoin
__
CT's on it! They'll explain stuff!
__
Here's an explanation.
__
And here's the result.
The Boy Who Lived from r/CryptoCurrency
___
This is how it all starts.
I can't help it from r/CryptoCurrency
__
And this is what happens in approximately a week since it all starts.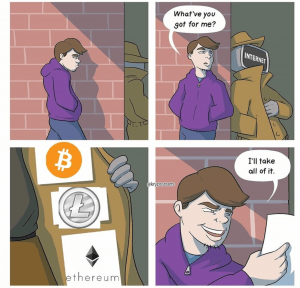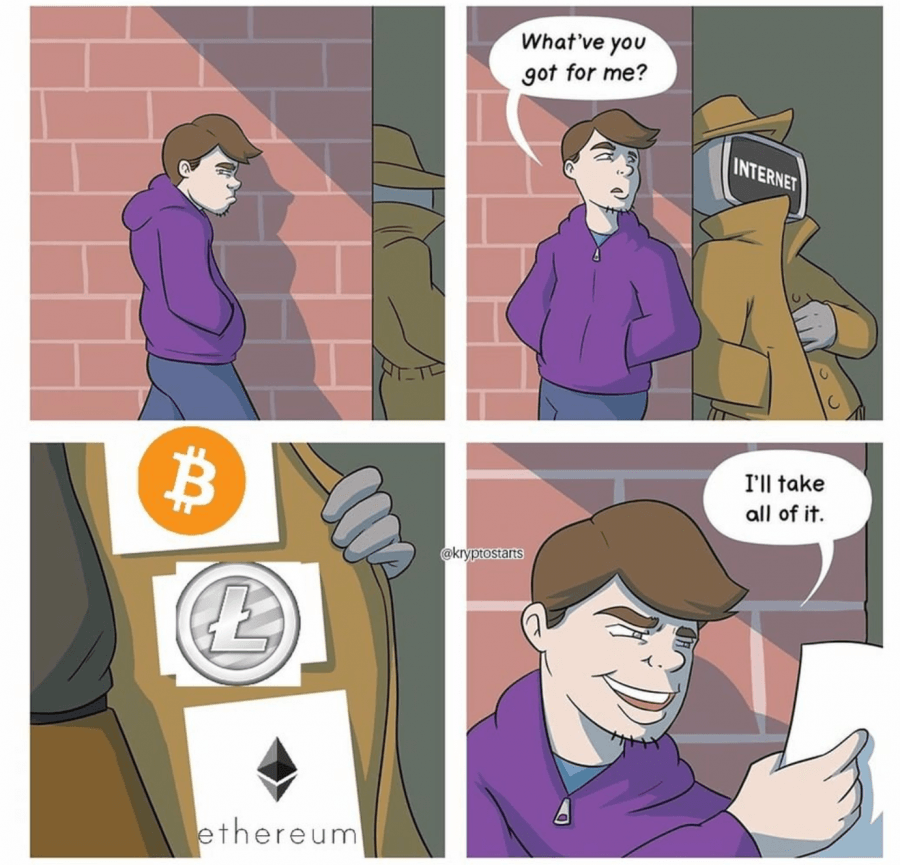 __
Institutions waiting for a sign to enter crypto.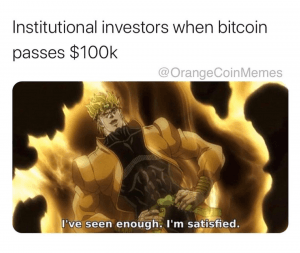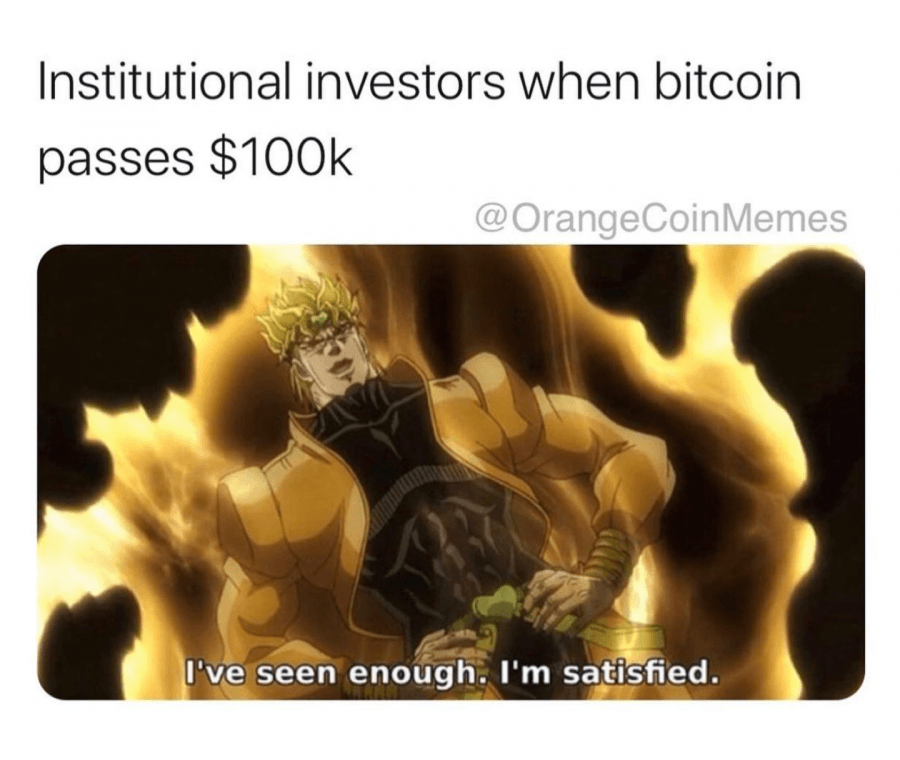 __
So, you put this round, ball-y thingy on a finger first, right?
__
The confusion: "My thoughts after I read some posts on r/Bitcoin."
__
This genuinely frightens the living shitcoin out of me.
__
Explaining BTC to your grandparents. They didn't understand a word you said, but are proud of you anyways.
__
Finding somebody you don't have to explain BTC to.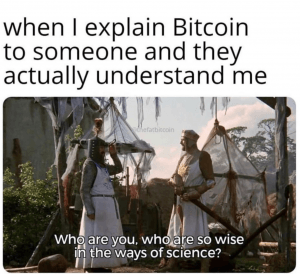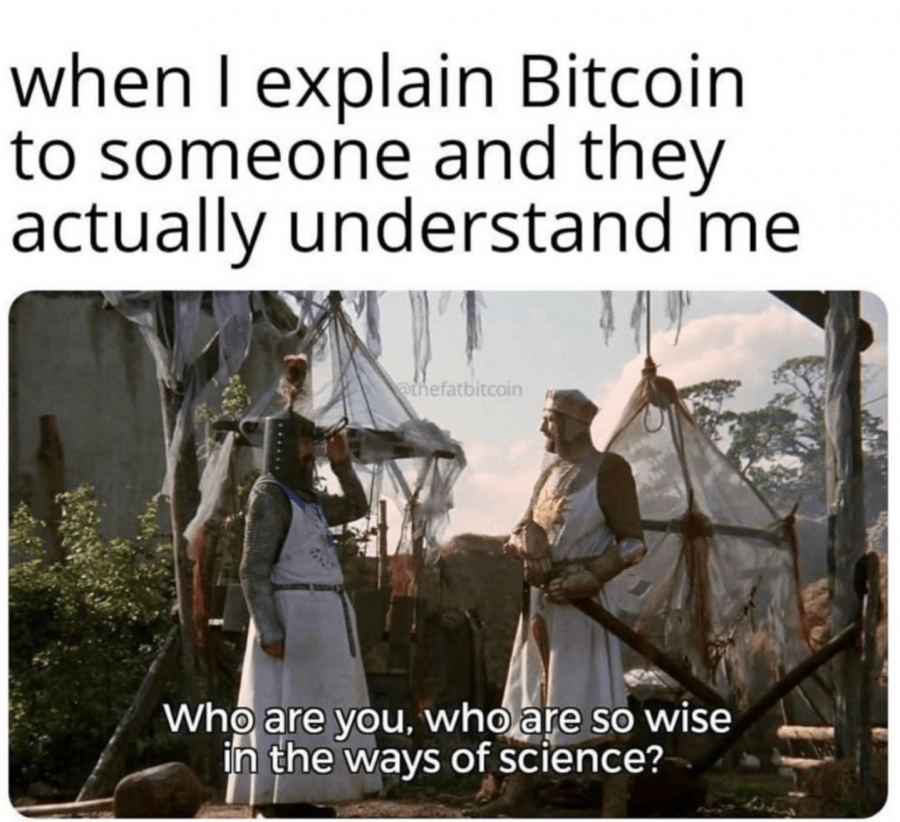 __
"Please, move along, you're disturbing our customers."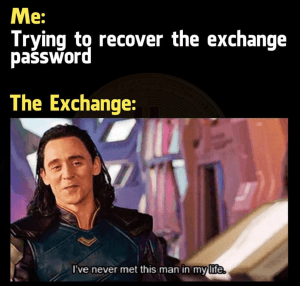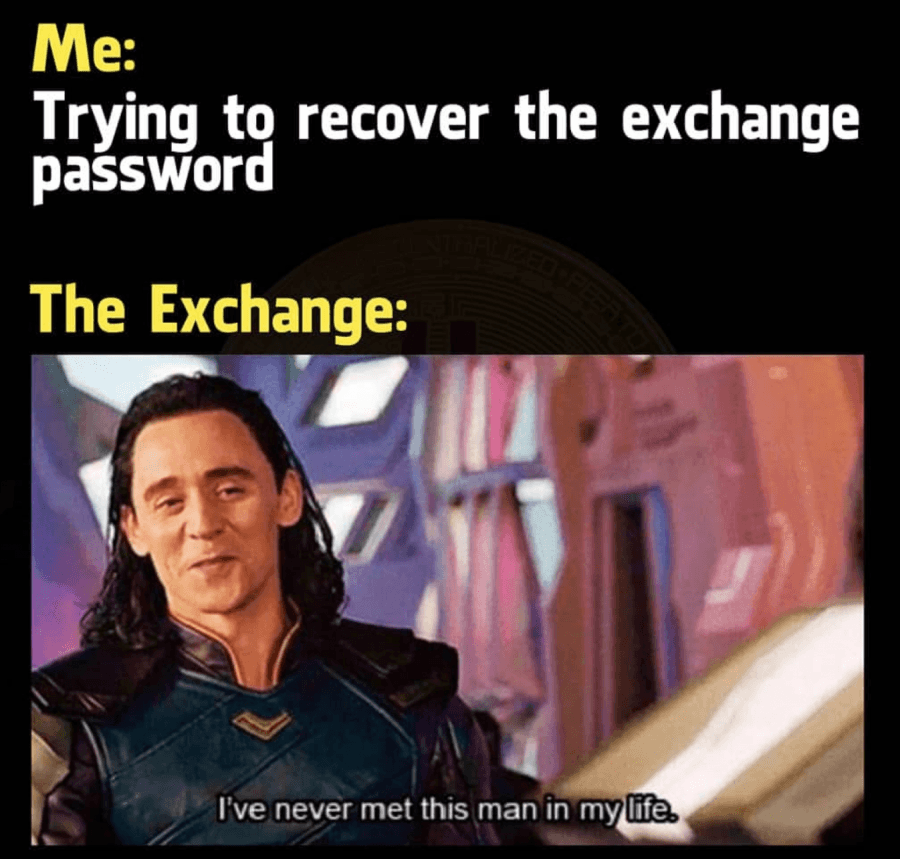 __
4D chess: 1) Use a parody Twitter account to pretend you're Adam Back; 2) Admit you're Satoshi Nakamoto.
__
The eternal search for Satoshi.
How to verify this from r/CryptoCurrency
__
Remember that time you ruined my joke and had no idea, Justin? Who's laughing now?
__
Brrrrycling.
---