Safe Havens, Lawsuits, Pandora's Boxes and 20 Crypto Jokes
This week we saw 55 contracts marking the first day of Bitcoin options on CME, ETF giant WisdomTree planing to launch a stablecoin, and 21 leading crypto industry players that'll advise OECD on blockchain. We looked into a report about the strongest validation of the BTC safe haven theory, and another one saying that if BTC and main altocins don't start a bull run, exchange tokens may decline, but also into a potential Bitcoin SV pump & dump as Craig Wright opened the Pandora's box. While only some exchanges matter for BTC discovery, Kraken took over Bit Trade, Liquid cancelled Gram presale, and corrupt OTC brokers sent dirty USD 1.5bn in BTC to Binance and Huobi. Speaking of Binance, it's eyeing the Japanese market with a Yahoo Japan and TaoTao partnership.
Bithumb's biggest shareholder pulled out of a major lawsuit. Meanwhile, Polish competition watchdog called DasCoin a ponzi scheme, South Korea's court will rule on the legality of the country's partial crypto crackdown, the Communist Party of China approved a crypto and blockchain book designed for its high ranking government staff, Japan could accept regulatory proposals that would see leveraged trading caps slashed by 50% at the country's crypto exchanges, and the UN told the Cryptoverse not to travel to the North Korean conference. We saw that new institutional investors helped Grayscale Investments raise over USD 600 million in 2019. We looked into Ethereum 2.0, and as pre-Bitcoin halving race pushed mining difficulty to record high, we discussed if BTC halving pattern will repeat this year. Finally, check out these do's and don'ts of staking and this VC 'playbook' for cryptocurrency startup success.
Here are your well-deserved jokes. Enjoy!
__________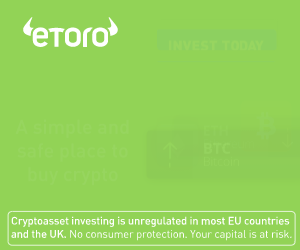 First things first.
January 14, 2020
__
👏🏼👏 👏🏼👏 👏🏼👏 👏🏼 👏👏🏼
(steps up to the mic)

tap
tap
on the microphone
microphone squeaks
cough erhm

"I'm bullish on Bitcoin"

THUNDEROUS APPLAUSE

— moon (@MoonOverlord) January 14, 2020
__
Perfect execution.
Fixed it pic.twitter.com/dKhMzsmZwH

— David Nage🎯 (@DavidJNage) January 10, 2020
__
Not so long ago, you'd be spanked for this.
My mom didn't put all this effort into raising me so I would take profit at first resistance.

— DonAlt (@CryptoDonAlt) January 14, 2020
__
Heavy bags, light body.
That feeling waking up with my bags pumped up af... pic.twitter.com/wLmkC1xY9s

— Panama Crypto (@Panama_TJ) January 14, 2020
__
And by cryptogod, there shall be memes!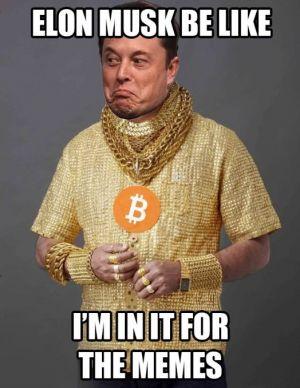 __
While some are watching this...
CT sentiment right now after seeing $BTC and $ALTS rising together after months of down movement. pic.twitter.com/ZsY6vBtqJn

— ₿lackbeard (@crypto_blkbeard) January 14, 2020
__
...others watch this.
$BCH & $BSV competing to be the 'real bitcoin'

pic.twitter.com/gos03BOOBx

— Luke Martin (@VentureCoinist) January 15, 2020
__
Ha! And you always thought it was a black hole swallowing you!
January 14, 2020
__
Excuse-moi?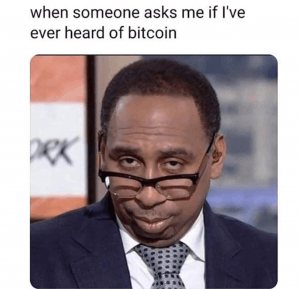 __
Here's a movie in the cryptodocumentary gangster-action horror genre.
The Adventures of Shitcoin Traders pic.twitter.com/HXjZWJXCGY

— CryptoChimp (@Cryptanzee) January 12, 2020
__
And here's a movie in the cryptodocumentary psychedelic thriller genre.
A short story of BSV in 2020... pic.twitter.com/pTN4uKypMD

— Bitcoin Meme Hub 🔞 (@BitcoinMemeHub) January 16, 2020
__
And that wallet got fatter this week.
insane parents: *yelling at me because my bank account is empty*

Money in a Bitcoin wallet, only I know exists: pic.twitter.com/jlzCzCTUHT

— Bet (@neet_bet) January 14, 2020
__
It's rare for a trader to sleep with a smile and without night terrors.
wake up

see $btc still pumping pic.twitter.com/FlgIHDwiYr

— The Crypto Dog📈 (@TheCryptoDog) January 14, 2020
__
And while some sleep well, others are caught by surprise.
#Cryptotwitter reacting to $BSV doubling be like... pic.twitter.com/alEqiqlK1F

— Mati Greenspan [tweets are not trading advice] (@MatiGreenspan) January 14, 2020
__
Behold! A very large, not at all hollow gift!
Cryptocurrency whales right now

😂😂 pic.twitter.com/XvTCrxxBep

— TEDDY ⛓️💡 (@teddycleps) January 16, 2020
__
All expertly balanced.
My feed right now pic.twitter.com/CbFdqKyD4Y

— The Crypto Monk ⛩ (@thecryptomonk) January 14, 2020
__
Sure it does. Every office is BTC office.
Delivery guy came into our office, saw this screen and asked "Bitcoin has an office?" pic.twitter.com/KUOGmporiH

— 𝕊𝕥𝕖𝕧𝕖𝕟 (@Dogetoshi) January 15, 2020
__
And vice versa.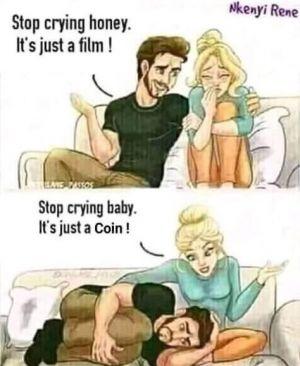 __
Bitcoin, baby!