Rollouts, Rollbacks and 20 Crypto Jokes
This week in crypto, analysts predicted Bitcoin may go higher after breaching USD 10k. Justin Sun told people to buy his 'shitcoin,' and OKChain testnet went live; Voice Beta went live too, but not for all. Meanwhile, Ripple announced partnership with the National Bank of Egypt, Hadera is working with Google Cloud, BlockFi raised USD 30M and will open a Singapore office, Samsung is playing games with the Cryptoverse, and Huobi joined LG on the Klaytn council, while JPMorgan's Quorum may merge with ConsenSys. On the other hand, Poloniex rolled back 12 minutes of trading history after a bug detected in the system caused trades to be executed erroneously, Fcoin reported damages systems and lost data and is currently down, and there's no reprieve for LocalBitcoins traders whose BTC remains locked up. Also, while ETH grows on gaming dapps and Tron on Gambling dapps, EOS is going downhill.
Furthermore, the IRS said "no taxes on gaming cash." As the Cryptoverse cheered on US Federal Reserve Chairman's remarks, missing the warnings, cryptocurrency and blockchain industry officials were displeased with proposed leverage capping at Japanese exchanges. While Neogen Corporation partnered with Ripe Technology to track food and animal sources, Beijing launched a blockchain-powered loans platform to help keep small and medium-sized companies affected by the coronavirus afloat. FCA ordered the London Underground to take down advertisements for startup Zeux, and a Bithumb senior employee was found guilty of breaches of internet security law. And lastly, we looked into how Bitcoin-only narrative might help altcoins in 2020, and what crypto-related lawsuits can teach us.
And now – a spectacle!
__________
Before we start – get up and do some week-appropriate stretching.
10k Party 🦄 pic.twitter.com/8rfyMYXHCk

— CRYPTOTAG (@CRYPTO_TAG) February 9, 2020
__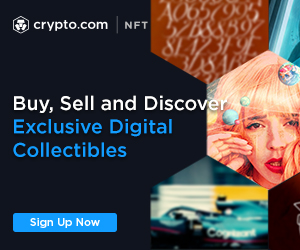 Well done! How're you feeling?
My crypto portfolio rn https://t.co/Mh9wjHZBmX

— ฿ully (@BullyEsq) February 11, 2020
__
What crypto-related issues are you experiencing?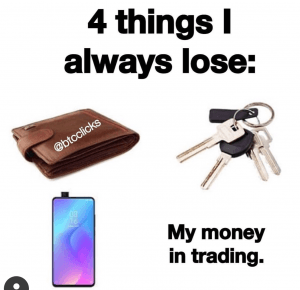 __
This is likely one of the reasons for it.
Picture this

It's 2017 at 3am. You're on page 217 of coinmarketcap and you text your buddy about some new $300k market cap, zero volume coin you're buying based on a wordpress website

Your buddy replies, "No ones smarter than us. It's Alt season forever"

— Tom Shaughnessy🦉 (@Shaughnessy119) February 6, 2020
__
And this is another. I mean, the man has colors and many big words, it's gotta be a good...something.
Did I mention they will have pretty colors?

— Palley (@stephendpalley) February 6, 2020
__
This might be a reason behind losing that money, too.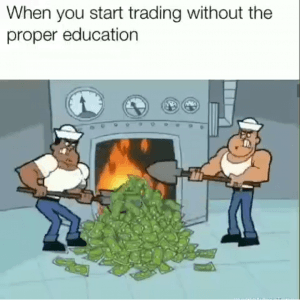 __
Here's some theoretical education to prevent such losses.
Number go up is literally technology perfected https://t.co/SzJuK5JUBJ

— ParabolicTrav (@parabolictrav) February 7, 2020
__
This is what knowledge will do to you, and people will be like "awww, so cuuute!"
You never forget that feeling from when you first learned about DeFi pic.twitter.com/EBPqo7E41O

— Matthew Graham (@mattysino) February 11, 2020
__
And you'll be real smart and predict stuff!
I believe #Bitcoin is going to hit $13k before it reaches a new ATH of $20k.

— BashCo (@BashCo_) February 11, 2020
__
And who knows, maybe you'll break-even eventually.
After buying Tezos at $2.20 in 2018 and holding all the way down to $0.40, I'm now officially back to break-even.

Paid group opening shortly.

— Rob "Crypto Bobby" Paone (@crypto_bobby) February 5, 2020
__
And then you'll be like this.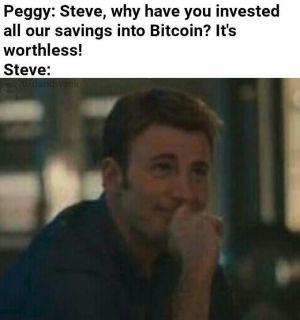 __
Thanks to aaaall that patience you had, which some thought unreasonable. Peggy...
Cryptotrader waiting for his 2014 shitcoin bags to pump.https://t.co/9aWu5cCq4N

— WhalePanda (@WhalePanda) February 4, 2020
__
Sure, some minor mistakes were made along the way, no harm done...
Bitcoin perma bears be like... pic.twitter.com/4iyNVSqTDM

— Panama Crypto (@Panama_TJ) November 22, 2019
__
And people never believed you.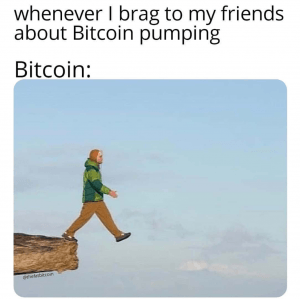 __
But they notice a change in you.
I finally went out last weekend with friends after a year and they said I look "different". from r/Bitcoin
__
Heck, even you notice it.
With #ValentinesDay just around the corner, we want to hear your best #Bitcoin chat up lines 👇 (and if they work 😉) pic.twitter.com/uhJ4wqFTKP

— CoinCorner (@CoinCorner) February 13, 2020
__
Don't look.
__
And because you know that that "it'll never be under 10 Keeeeeee....."
#bitcoin everytime your favorite influencer says "We'll never go under 10k again" pic.twitter.com/S6larBezDE

— ⛏Crypto Chris Walken🥃 (@cryptochrisw) February 10, 2020
__
Because trading is just a lot of fun! Right, guys? Guys?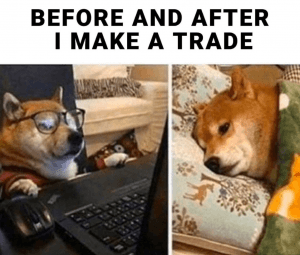 __
Here's a song for all you crypto fans out there.