Ripple's Exec Campaign Has 'Zero Chance' of Forcing Bitcoin to Proof-of-Stake, But Brace for More Attacks
Disclosure: Crypto is a high-risk asset class. This article is provided for informational purposes and does not constitute investment advice. By using this website, you agree to our terms and conditions. We may utilise affiliate links within our content, and receive commission.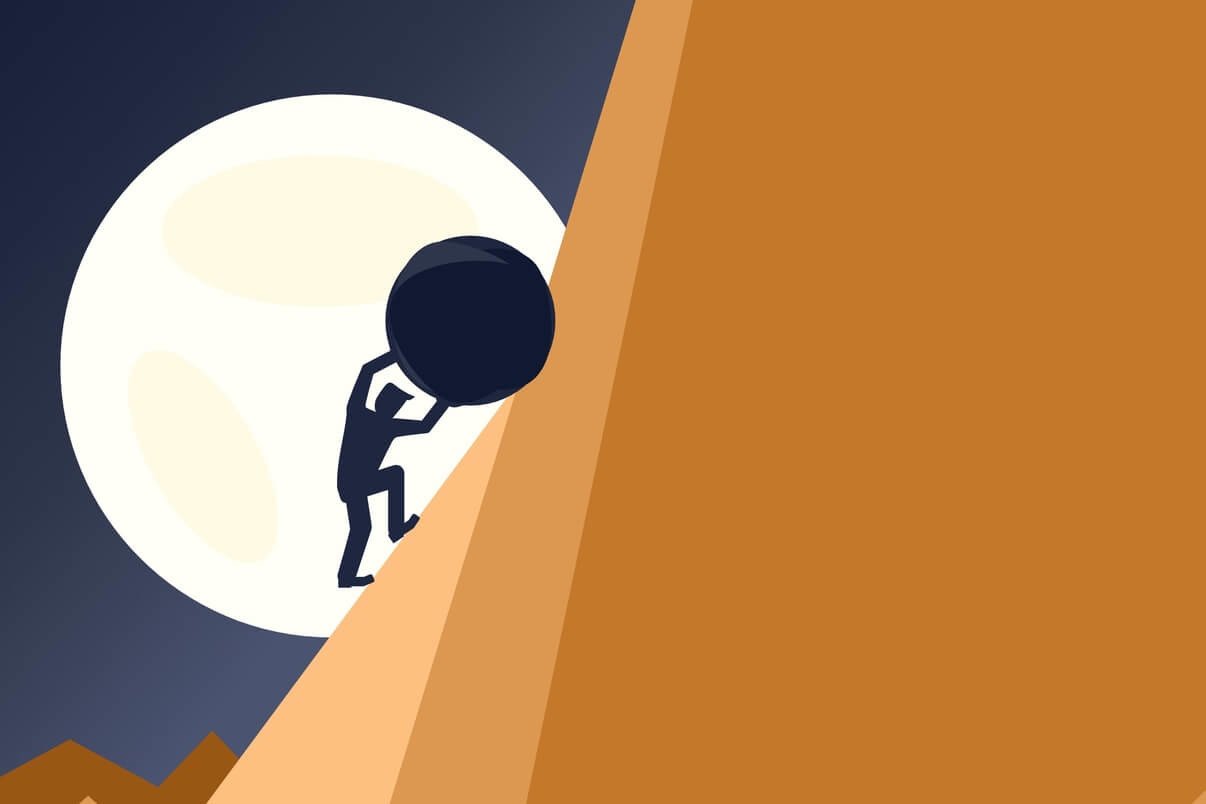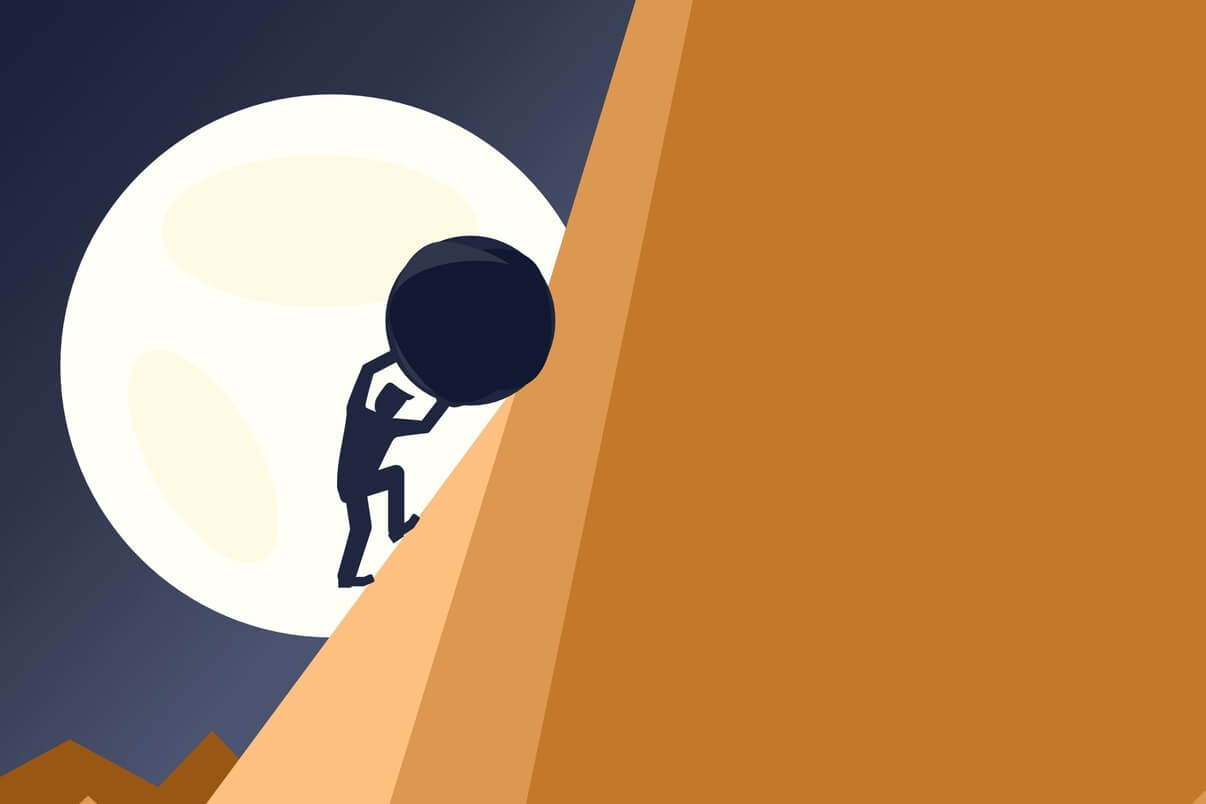 "The campaign is built on misinformation and misunderstanding."
"It can't be ignored that one of the largest donors has a financial interest in an alternative coin."
"I believe these attacks will recur as Bitcoin grows to take on a geopolitical role."
"Proof-of-work is what makes Bitcoin's value sustainable."


It has almost become a populist truism that Bitcoin (BTC) is bad for the environment. By using proof-of-work (PoW) as its consensus mechanism, its entire network consumes a prodigious amount of energy, which at the moment is reportedly higher than the annual energy consumption in some countries.
Ripple co-founder Chris Larsen recently formed a campaign group to exploit such unflattering comparisons. Dubbed Change the Code Not the Climate, it seeks to pressure the Bitcoin community into contemplating a shift from proof-of-work to proof-of-stake (PoS), a less energy-intensive consensus mechanism.
However, while Ethereum (ETH) is in the often-delayed process of transitioning to PoS, most commentators within and without the Bitcoin community say that Larsen's new campaign doesn't have any realistic chance of precipitating a move away from PoW. Instead, they claim it functions as something more akin to a smear campaign intended to tarnish Bitcoin's reputation for the benefit of rivals (Ripple-affiliated XRP is also trying to establish itself as a payment-friendly cryptocurrency), and that it will fade away fairly quickly.
No PoW, No Bitcoin
Confirmed in a tweet by Chris Larsen on March 29, the Change the Code campaign finds the Ripple executive chairman teaming up with Greenpeace and the Environmental Campaign Group to run a series of ads in major publications and outlets.
So even with responsible players, there will always be an incentive to seek out the greatest amount of the cheapest power (if renewables are prioritized/wanted and fossil fuels not – could suddenly turn the latter into a subsidized "cheap" energy source).

— Chris Larsen (@chrislarsensf) March 29, 2022
According to Larsen, they all have the aim of exerting pressure on Bitcoin and its community to see the 'error of its ways,' and ultimately, consider moving to PoS.
Sightings of Change the Code's ads in the wild haven't yet been confirmed online, yet the group's website offers some examples of what it's likely to be running, as shown below.
Speaking to Bloomberg, Larsen took the opportunity to compare Bitcoin to other major cryptocurrencies, pointing out that it really is the only big crypto that's still using PoW (or isn't planning a move away from PoW).
"Now with Ethereum changing, Bitcoin really is the outlier," he said. "Some of the newer protocols — Solana, Cardano — are built on low energy."
However, while Change the Code has earmarked some USD 5m in order to fund its campaign, many commentators — even well-known and ill-famed critics of Bitcoin, such as Alex de Vries — are skeptical that it will achieve its stated aims.
"I don't think this campaign will help transitioning Bitcoin to PoS. There was already no movement to do this and this just unites the community against such a change," said de Vries, a former blockchain specialist at PwC and now a PhD candidate at Vrije Universiteit Amsterdam.
While De Vries has been consistently critical of Bitcoin, other more sympathetic commentators share his basic view that the campaign has very little chance of succeeding.
"Zero chance. 100-percent zero. None," said Zach Bradford, CEO of Bitcoin mining company CleanSpark. "Proof-of-work is what makes Bitcoin's value sustainable. Without proof-of-work, you change what Bitcoin is."
Again, this view is shared widely by industry figures who say they believe in Bitcoin as a secure and decentralized form of electronic money/value. "I don't think Bitcoin will ever transition to proof-of-stake," said Mark Jeffrey, a general partner at Boolean Fund.
Jeffrey notes that proof-of-work remains the most battle-tested mechanism for securing a decentralized store-of-value network. "To change anything, one must amass more than 51% of the hash power on Earth: something exceedingly difficult to do," he told Cryptonews.com.
There's also an argument that Bitcoin's appetite for energy has incentivized investment in renewable sources of energy. This is a view put forward by SatoshiLabs and Trezor brand ambassador, Josef Tetek.
"The campaign is built on misinformation and misunderstanding. Bitcoin mining motivates more efficient use of resources and will likely improve the ecological footprint of electricity generation," he said.
In support of this view, it's worth pointing out that the use of renewables by Bitcoin miners has grown in recent years. According to the Bitcoin Mining Council, 58.5% of the global mining industry used at least some sustainable energy in Q4 2021, up from 36.8% in Q1 2021. Also, per CoinShares data, the Bitcoin mining network contributed less than 0.08% to the world's total carbon dioxide (CO2) emissions.
Ulterior motives
Given that the vast majority of the Bitcoin community is happy to lean on the cryptocurrency's apparently growing use of renewables, it's highly unlikely that the Change the Code campaign will succeed in driving it towards PoS anytime soon. There's a good chance that Chris Larsen is already well aware of this.
So what does he really want? Well, given that he is a Ripple co-founder there's a very good chance he's seeking to lower Bitcoin's reputation in the eyes of the public, while by extension promoting alternatives, such as XRP.
"Yes, I believe the aim is to taint public perception of Bitcoin and shill altcoins built on false claims […] Organizations like Greenpeace should do a better due diligence," said Josef Tetek.
Likewise, CleanSpark's Zach Bradford argues that the campaign is basically the equivalent of a disinformation and smear campaign.
"Who benefits? It can't be ignored that one of the largest donors has a financial interest in an alternative coin," he said.
It should be noted that Larsen himself claimed he wants "to see Bitcoin and Ethereum succeed," although this isn't enough to assuage the suspicions of most Bitcoin supporters.
"I suspect we're seeing a PR campaign by incumbent financial powers to get rid of Bitcoin before it gets rid of them. Tagging it as 'ungreen' is one attack vector," said Mark Jeffrey.
Given that most of the Bitcoin community (and people outside) say that the Change the Code doesn't really have much chance of ultimate success, the question arises as to how long it will last.
Speaking to Bloomberg at the time of its launch, the campaign's head — former Sierra Club executive director Michael Brune — said that his team is "in this campaign for the long haul."
That said, most outside observers remain highly doubtful that it will last much longer beyond its first run of ads.
"I think it will go away quickly. Five million dollars doesn't go very far," said Zach Bradford, adding that this doesn't mean the Bitcoin community should be resting on its laurels by any means.
On the other hand, some commentators expect other similar campaigns to be launched in the coming months and years, even if Change the Code itself fails.
"I believe these attacks will recur as Bitcoin grows to take on a geopolitical role. Bitcoin has many enemies and they will use any tactic to tarnish it and slow its global adoption," said Josef Tetek.
For those who aren't paid-up employees or entrepreneurs within the cryptocurrency industry, there's still some expectation that Ethereum's eventual shift to PoS could actually have the effect of putting real pressure on Bitcoin.
"It would just make more sense to add this pressure on Ethereum instead – as the community has been promising to move to PoS for years (but still hasn't succeeded). A successful switch by Ethereum would likely add more pressure on the Bitcoin community than this campaign does," said Alex de Vries.
Given that Ethereum is currently the biggest PoW cryptoasset after Bitcoin, the long-awaited completion of its shift to PoS should at least make for some interesting dynamics within the wider market and industry as Bitcoin would become the only cryptocurrency of note to continue sticking with PoW.
_____
Learn more:
– 'PoS Fanatics Attacking PoW are Actual Supervillains', Kraken's Powell Says as US Politicians Charge
– After Mozilla Abandoned PoW Cryptos Citing Energy Concerns, Wikipedia May Follow

– Bitcoin Mining CO2 Footprint Is Below 0.08% Of Global Total
– Proof-of-Hypocrisy: Securities Regulator Calls for Bitcoin Mining Ban in EU, Promotes PoS

– A Closer Look at the Environmental Impact of Bitcoin Mining
– Bitcoin Mining Energy Use 'Inconsequential,' 'Rapidly Becoming More Efficient' – Saylor

– Bitcoin & Crypto Miners Must Take Note as Davos Chiefs Say 'Nobody Can Hide' from ESG Standards
– Bitcoin Miners Adapt Fast As EU Mulls 'Climate-Friendly Cryptoassets'

– Bitcoin & Crypto Mining in 2022: New Locations, Technologies, and Bigger Players
– How Bitcoin Mining Might Help Nations With Domestic Energy Production
---