Position Obliteration, FTX Reboot, Funds Freeze and 20 Crypto Jokes
Disclosure: Crypto is a high-risk asset class. This article is provided for informational purposes and does not constitute investment advice. By using this website, you agree to our terms and conditions. We may utilise affiliate links within our content, and receive commission.
This week in crypto: a Bitcoin rally led the price into the mid-$30,000s and obliterated millions worth of short positions, Shiba Inu had a higher market capitalization than Tron, and Dogecoin was pumping too, while a film chronicled the life of Kabosu, the Shiba Inu featured in the famous Doge meme. Mike Novogratz advised investors to long Bitcoin and Ethereum as 'clearest trades', while Warren Buffett again said that BTC is a gambling token with no intrinsic value. Bank of America saw the latest trend as an indication of a lower 'sell pressure' on BTC, and Ethereum L2 solution dedicated to AI development CryptoGPT raised $10 million at a valuation of $250 million.
Twitter and eToro teamed up to allow social media users to buy and sell crypto and other financial assets, MetaMask added a new feature enabling users to buy crypto with fiat directly from its Portfolio Dapp, and El Salvador issued a historic first digital asset license to the Bitfinex exchange. While the billionaire Winklevoss twins invested $100 million in the Gemini crypto platform, the little-known FTX co-founder Gary Wang was cooperating with prosecutors after pleading guilty to fraud in December, and FTX was considering rebooting its platform as it recovered $7.3 billion in assets.
MiCA is expected to be debated in the European Parliament and get a final vote next week, Russian politicians will debate a long-awaited crypto regulation bill before the end of the current parliamentary session, and G7 aims to help developing countries in the introduction CBDCs that adhere to international standards. More than 420,000 merchants in Changsha now accept payments in the digital yuan, and in Hong Kong, the Financial Chief is pushing for Web3 adoption despite the market volatility.
Meanwhile, South Korean prosecutors want to freeze crypto holdings and cash belonging to the Terra founder Do Kwon, and legal experts are unsure if Terra's "victims" will ever be able to recoup their funds with $37bn now "missing." As this was happening, Bitmain faced a nearly $4 million fine for unpaid taxes in Beijing.
Yearn Finance fell lost some $11 million worth of crypto in an attack, SushiSwap suffered more than $3.3 million in losses after a hacker exploited a bug in a smart contract, and Tether blacklisted a validator address responsible for draining $25 million from MEV bots. The $178m Brazilian 'crypto scam ring' fled the country just before the police launched a probe into it, and a couple in South Korea confirmed that they gave money to the suspected killer of a 48-year-old woman.
Weekly news summary completed. Let the jokes begin!
__________
Good morning, CT.
Wonder how many people have cried whilst watching Etherscan.

— Michael Bentley (@euler_mab) April 12, 2023
__
What's on your mind, CT?
This bull trap has trapped me further into financial freedom.

Going to take a break for a while. pic.twitter.com/obrSrnHGhe

— Koroush AK (@KoroushAK) April 11, 2023
__
Let's check how BTC price action looked this week compared to an earlier period.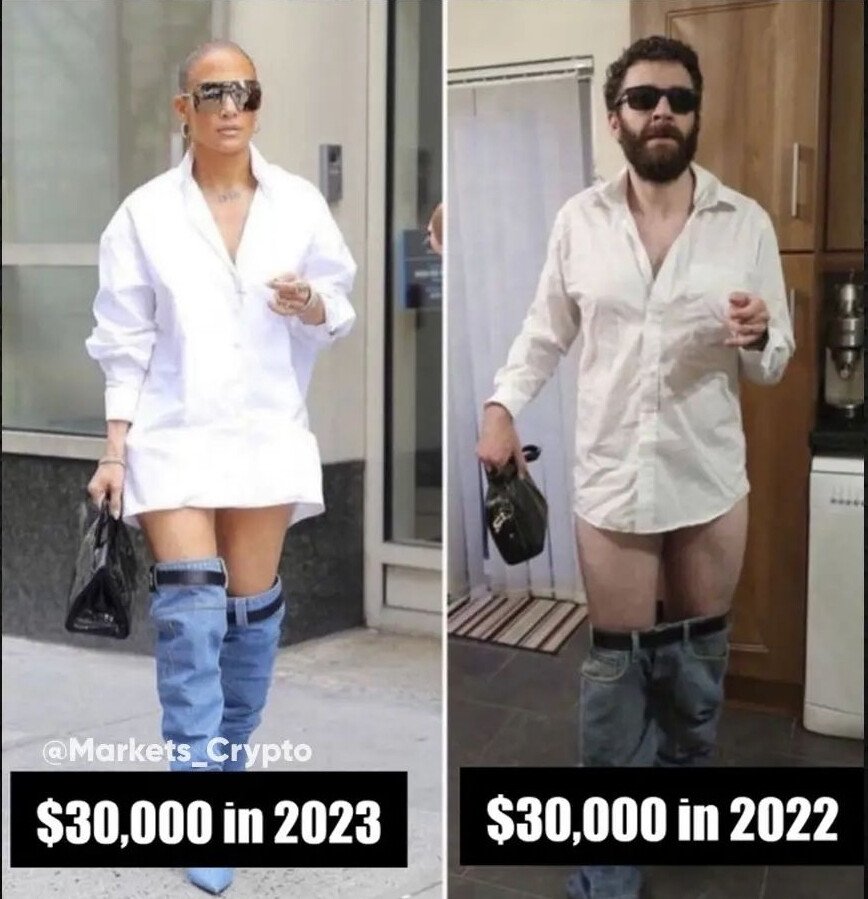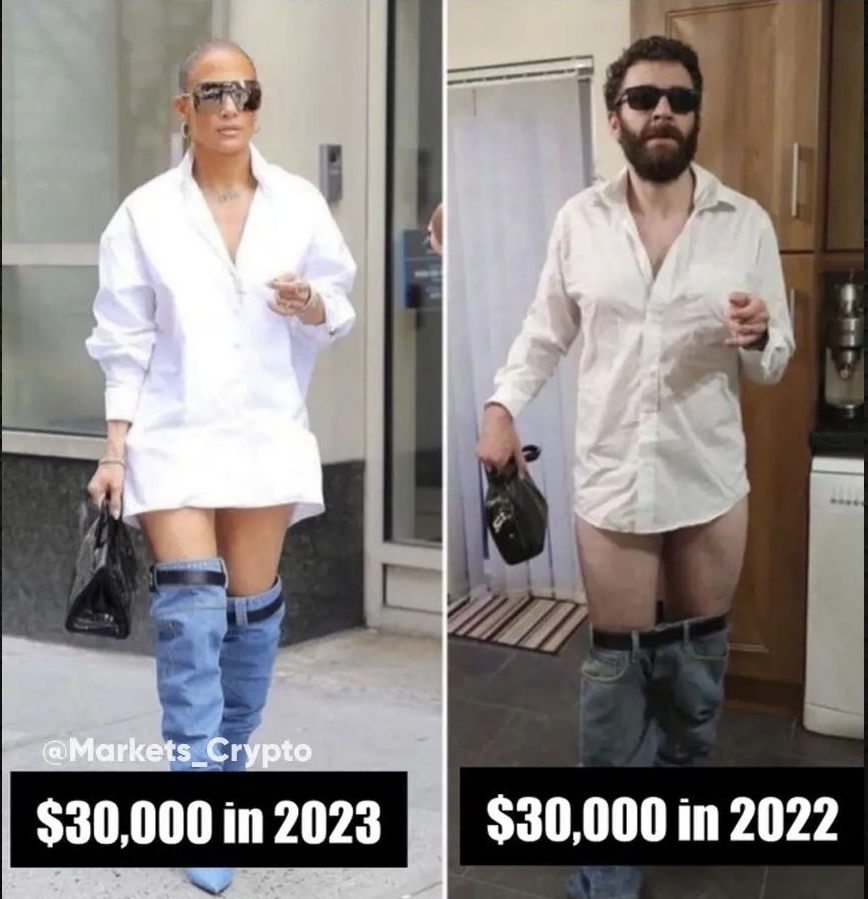 __
You see what happens to your head when you sell at the bottom?
when $ETH is about to break $2,000 but you sold everything at the bottompic.twitter.com/fsZy37UZzA

— LilMoonLambo (@LilMoonLambo) April 12, 2023
__
It could. It just may. It might.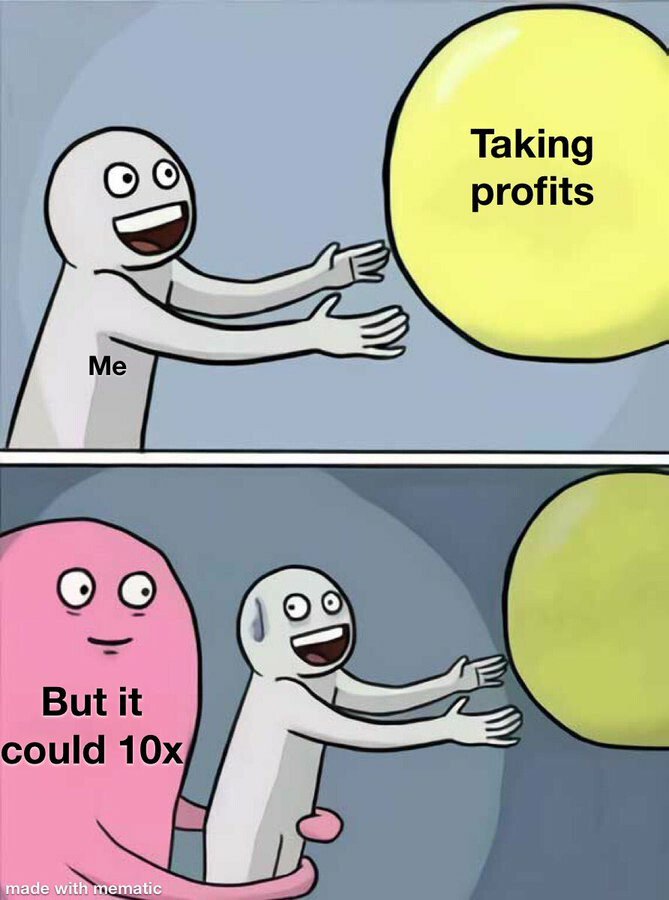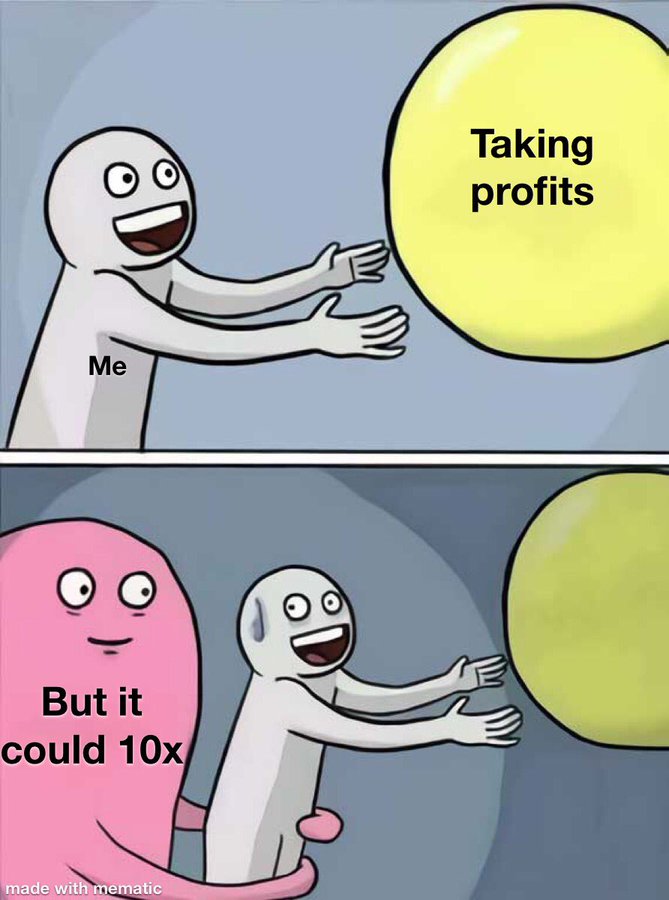 __
A conundrum well solved.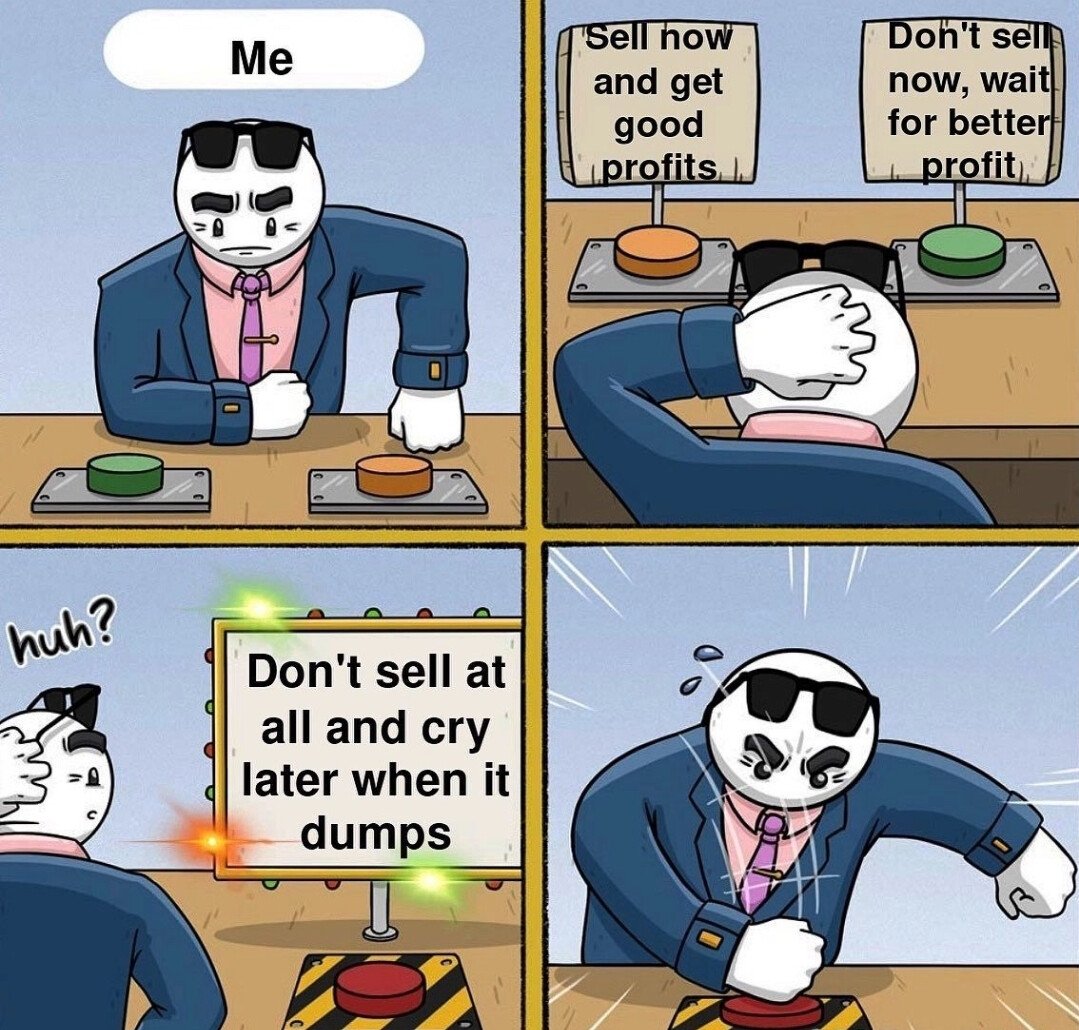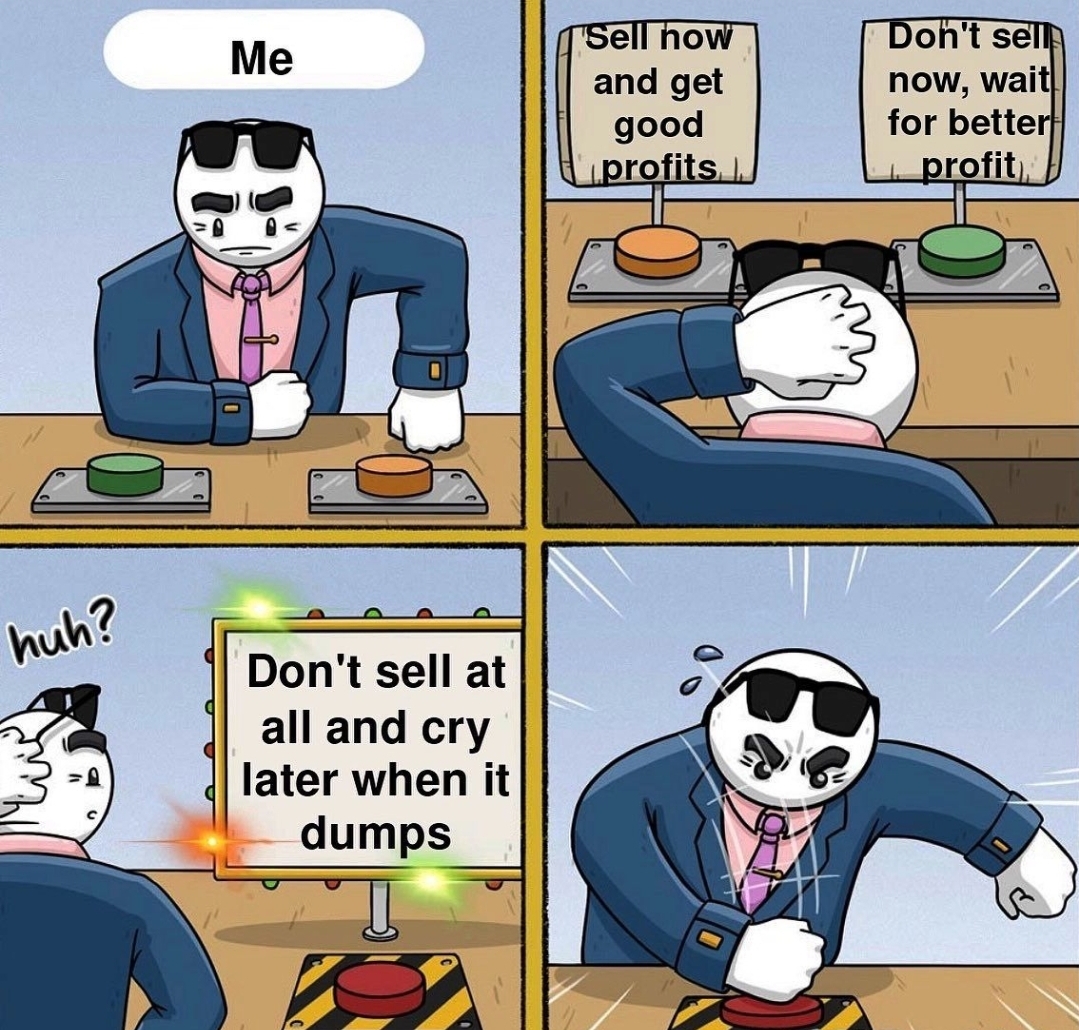 __
Classic 2018!
I see we're back to the ltf chop suey slow grind up, burj khalifa, followed by dalai lama, ad infinitum pa, before the breakout candle.

A 2018 classic.

— Hsaka (@HsakaTrades) January 10, 2023
__
What's that word you said? G-ga–?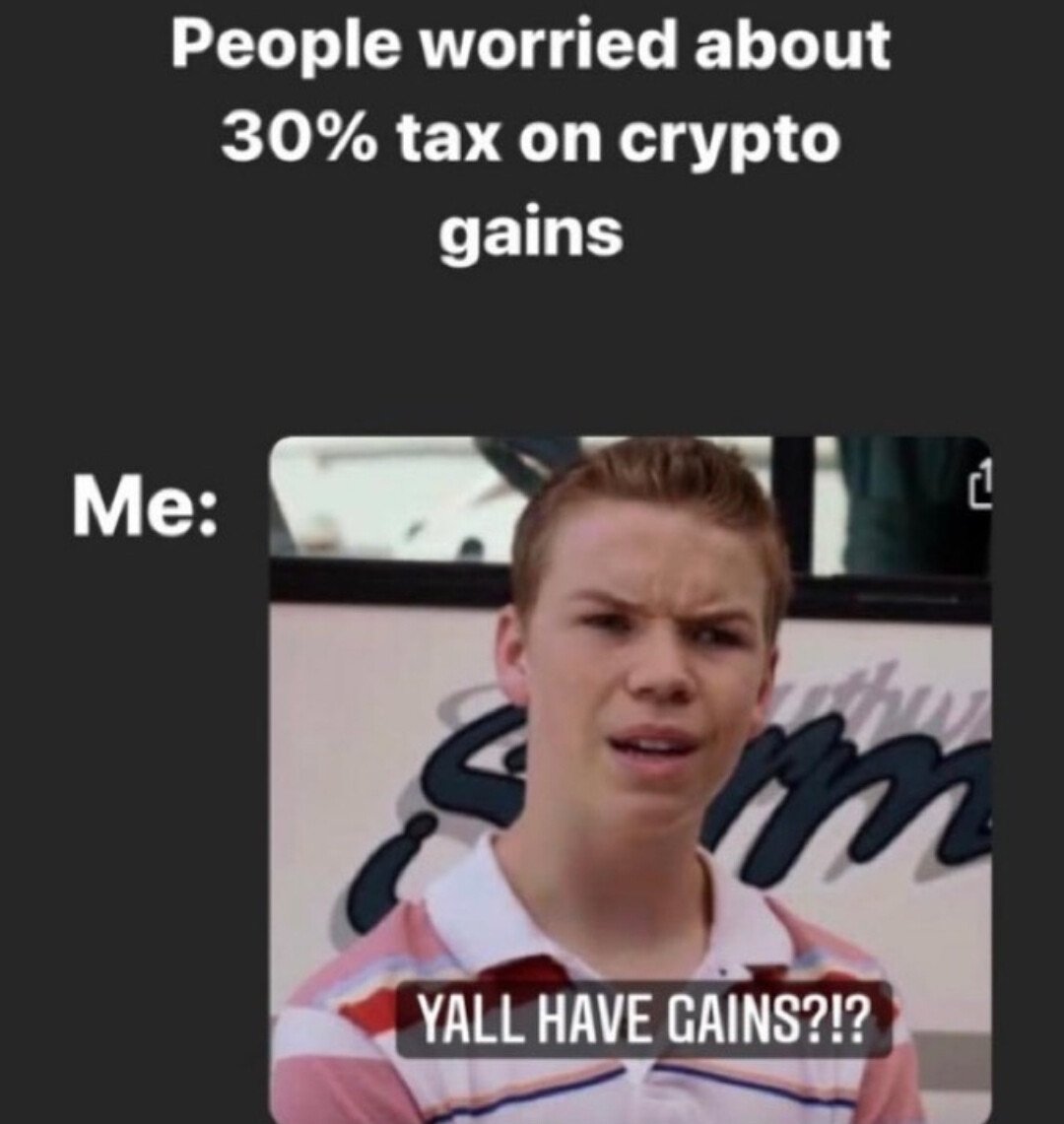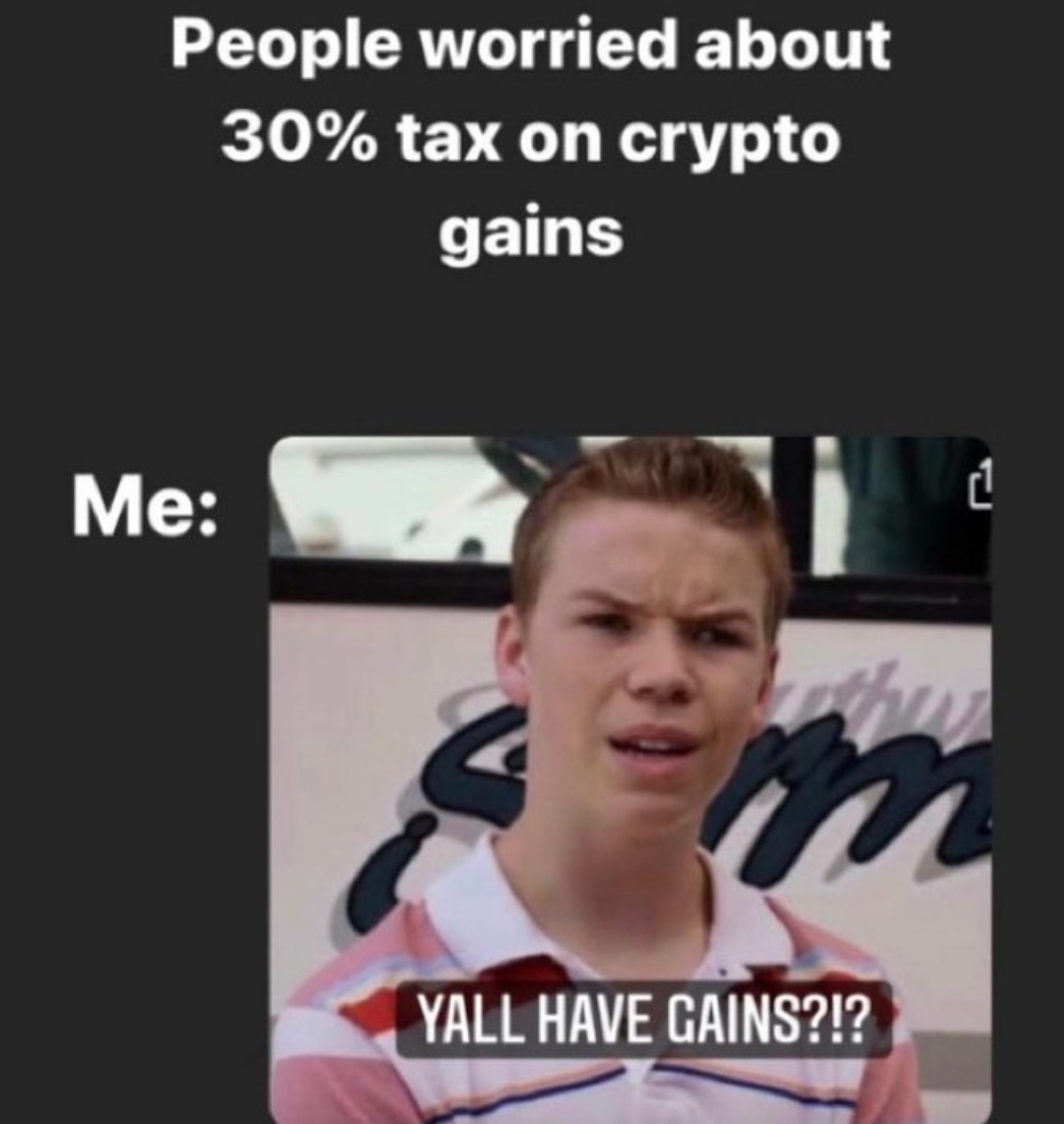 __
How did the butt-holding go?
CPI, PPI, FOMC minutes, Shanghai ETH update all in the next 48 hrs

Which means a lot of you reading this will get liquidated and lose lots of money

But that's okay, it's the experience that counts, right? pic.twitter.com/o7FsYKyLNS

— Rager (@Rager) April 12, 2023
__
Not seeing what's so funny.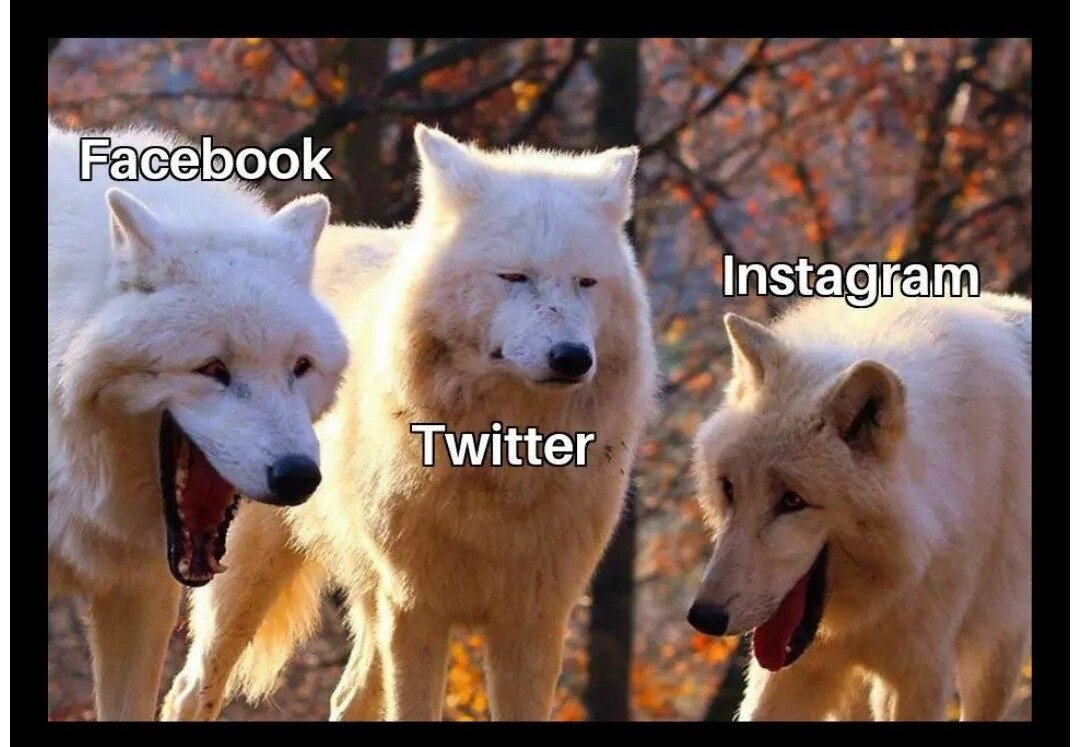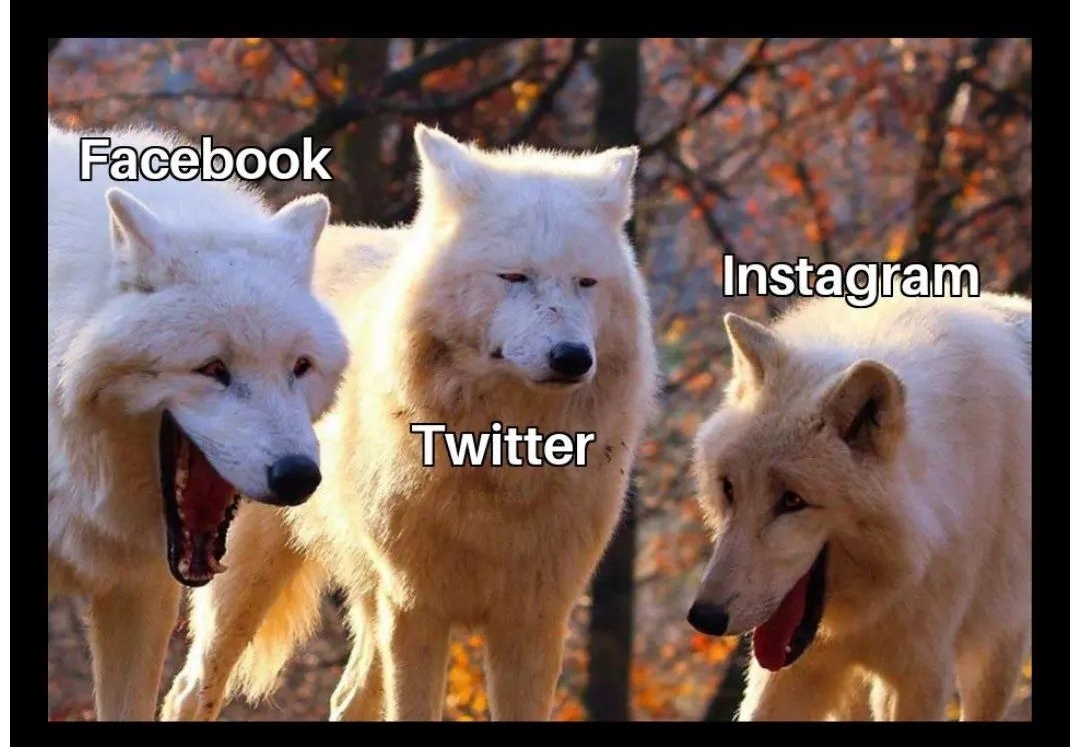 __
This Just in. Moon. (I'll see myself out.)
Justin Sun has renamed himself as Justin Moon pic.twitter.com/mLIYmvfJPo

— Miko (@mikojava) April 12, 2023
__
Well? Are you, punk?
Are you sure it wasn't at MECHUNGCHACHACHOOCHEERIORINGREE station? https://t.co/cN0KZh07ia

— HORSE (@TheFlowHorse) April 11, 2023
__
So they have it good at the moment, when you think about it…..
US persons in Crypto pic.twitter.com/tJNFnrL3sj

— Flood (@ThinkingUSD) April 12, 2023
__
What did we say about panic selling?! It's harmful.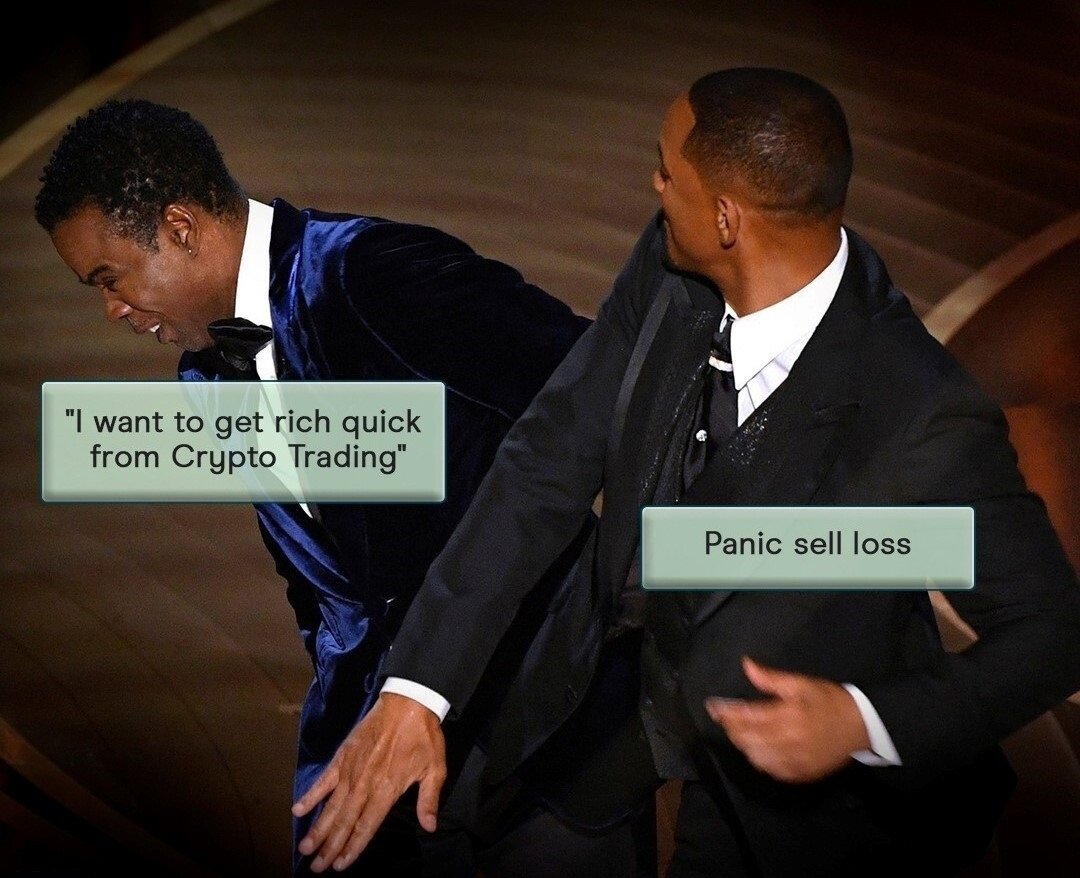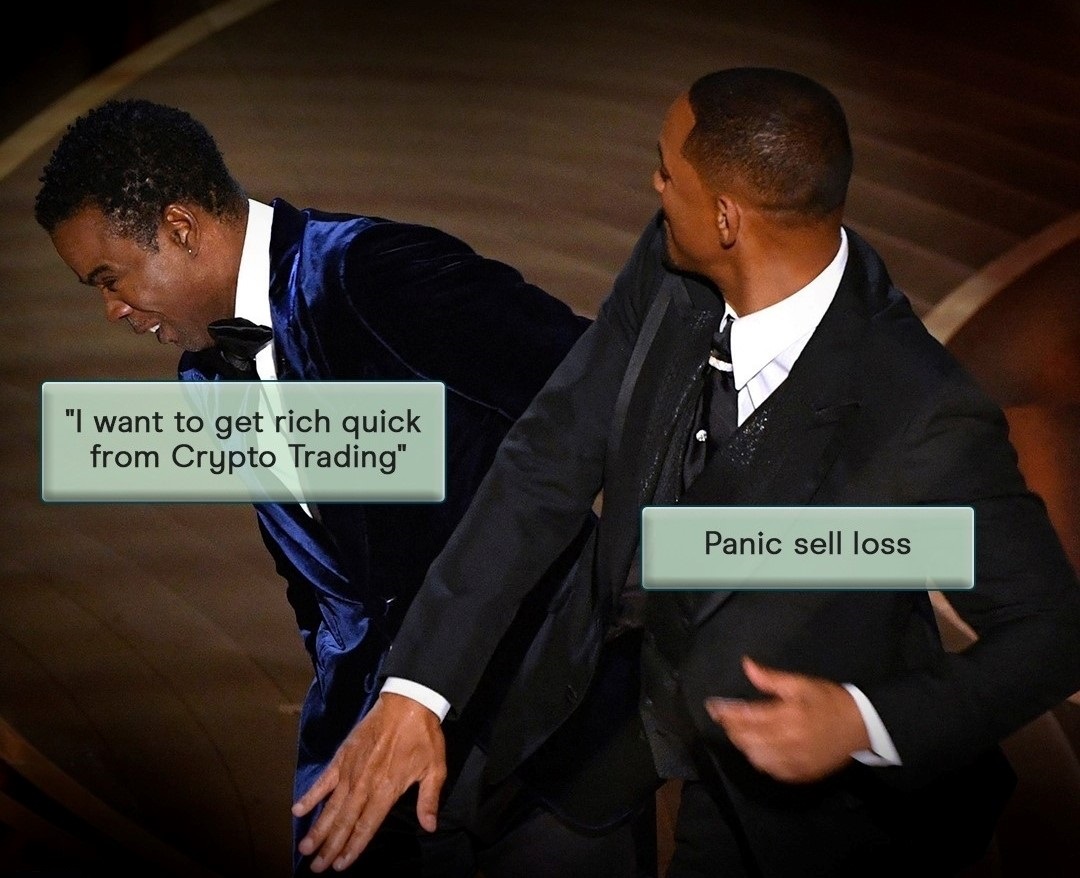 __
This could be you one day, kids.
April 10, 2023
__
'Yeah, hedgehogs, monkeys, yeah…'
"Currently inflation is at 5.0%, which means if you get a 3% pay raise you're still down -2.0%. In reality, I think inflation is more like 15%. I'm hedging with these monkey NFTs and staking them for passive income. Trust me the engagement ring can wait"

pic.twitter.com/h19NZXexVN

— LilMoonLambo (@LilMoonLambo) April 12, 2023
__
'Soon' is relative. Soon may be just a bit later.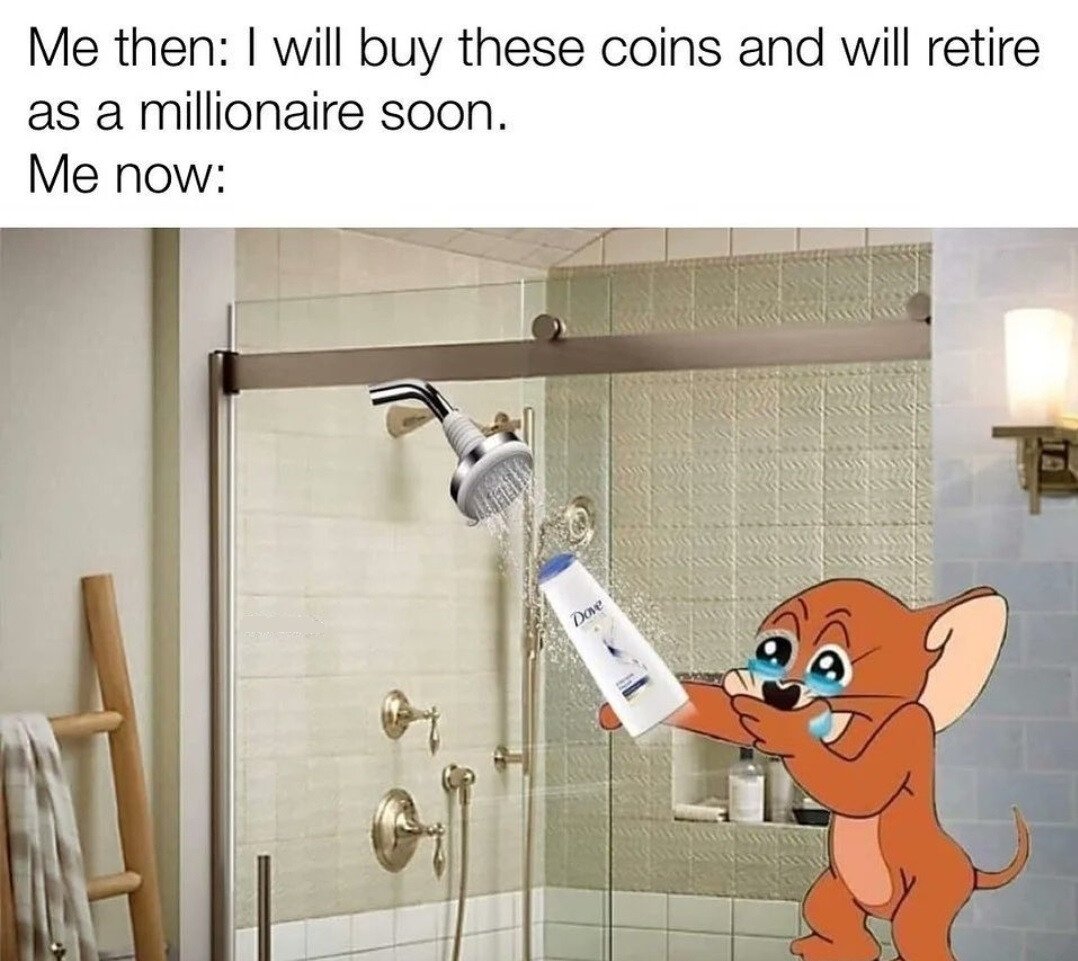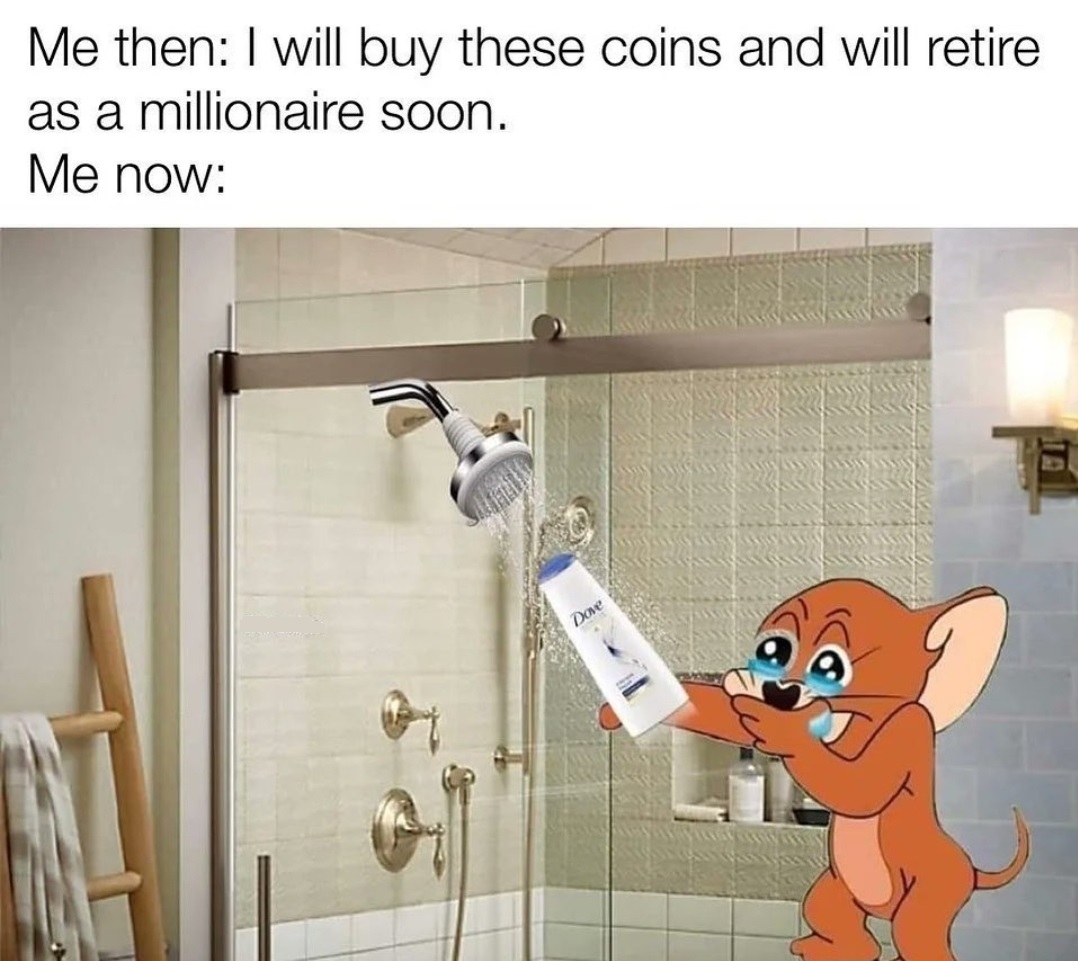 __
A new feature.
web3 innovation be like pic.twitter.com/34jqfwRLf5

— Clayton (@TokenArchitect) April 11, 2023
__
It was love at first sight.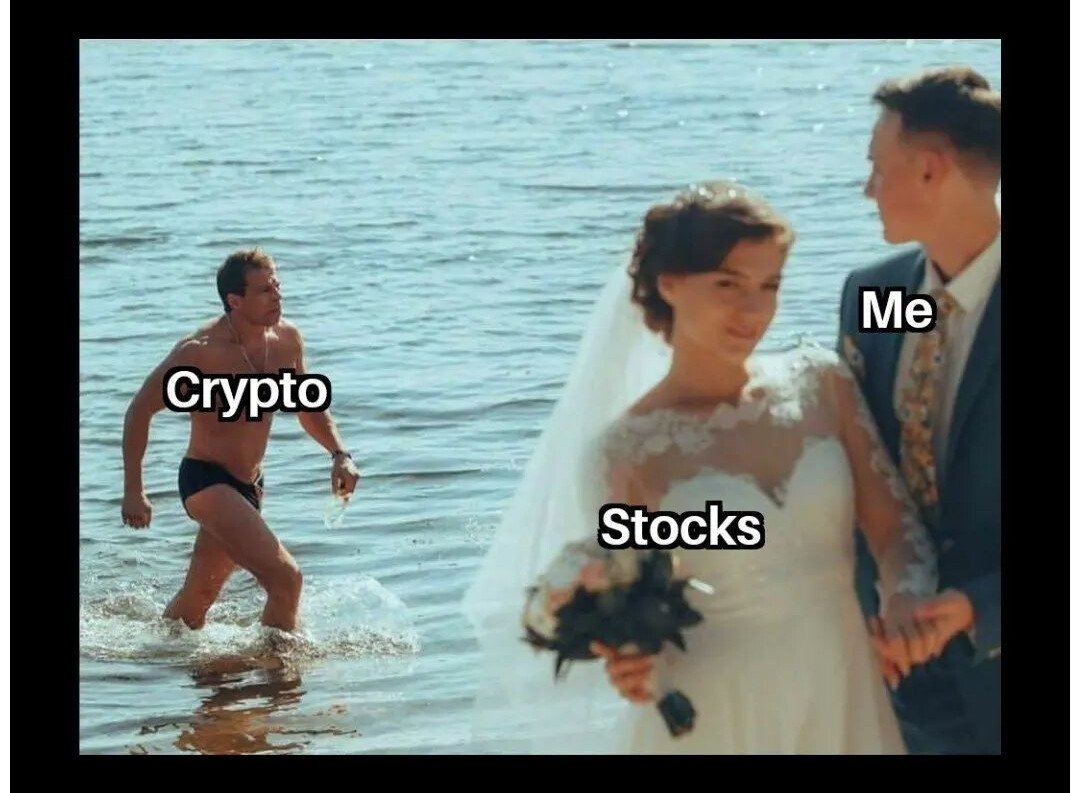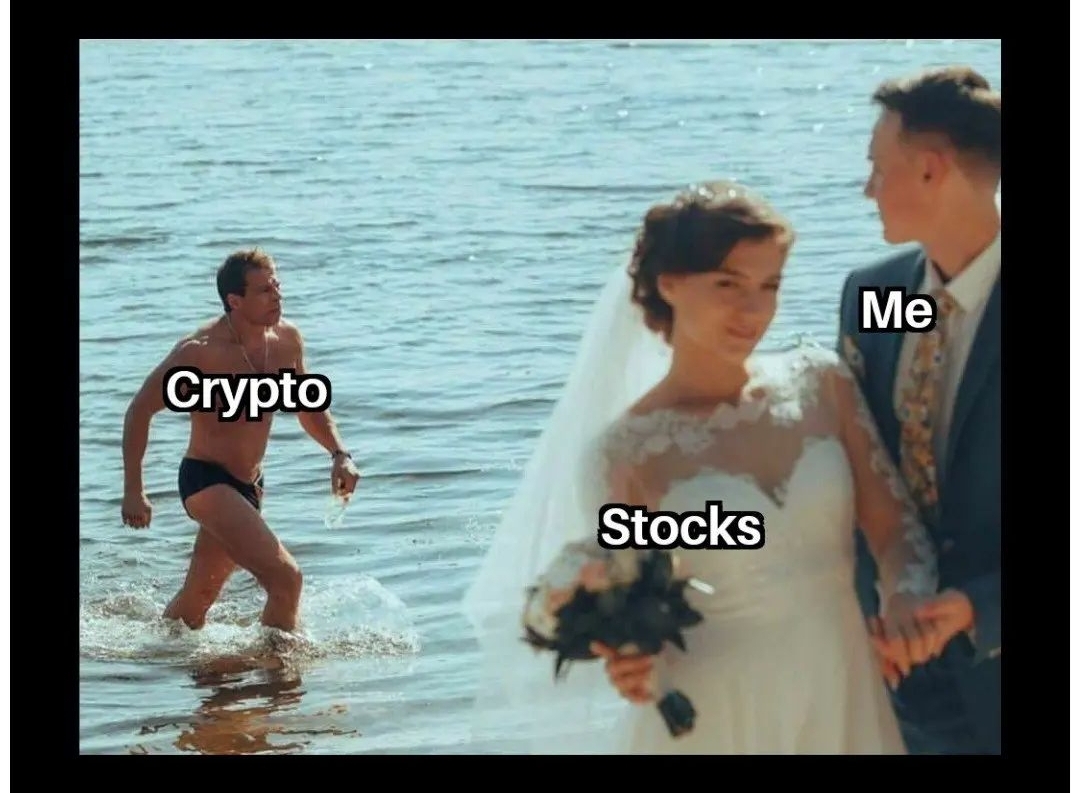 __
And a smile appears on its own.
Buy #Bitcoin, and hodl. pic.twitter.com/e0eamUyVr3

— xamanap (@xamanap) April 11, 2023
---