More Crypto Meltdowns, Filling Bitcoin Coffers, Strict Regulation and 20 Crypto Jokes
Disclosure: Crypto is a high-risk asset class. This article is provided for informational purposes and does not constitute investment advice. By using this website, you agree to our terms and conditions. We may utilise affiliate links within our content, and receive commission.

This week in crypto: as bitcoin was playing around USD 20K and analysts warned of further downside, bitcoin funds saw the largest outflows on record 'by a wide margin' last week, and while the worst may be behind us, more crypto meltdowns could be seen soon. MicroStrategy bought the dip and added another BTC 480 to its coffers, and El Salvador's Nayib Bukele bought the dip too. Mike Novogratz said that he was hoping bitcoin would stay above USD 30,000 and admitted that Terra's model was unsustainable, Vitalik Buterin tweeted that EOS stands for "Ethereum on Steroids" as the EOS team says they'll be making a comeback, Anonymous vowed to look into Do Kwon's entire history since he entered crypto in a bid to expose his alleged crimes, and Tether CTO repeated that Tether is fully backed and never failed a redemption.
A court ordered the liquidation of Three Arrows Capital, Harmony offered the Horizon Bridge hacker USD 1m in bounty for the return of USD 100m in stolen funds, and CoinFLEX aimed to turn the debt of a "high integrity" individual into the rvUSD token in order to fund other customers' withdrawals, but then they said this person is Roger Ver and that he owes them USDC 47m, which Ver denied. Nansen said Celsius' positions became healthier and Three Arrows Capital was a 'victim of contagion', the FTX CEO SBF said that some smaller exchanges are 'too far gone,' 'insolvent,' and unlikely to be 'saved'. Meanwhile, OpenSea warned their users that their emails were most likely leaked while Meta launched NFT support on Facebook.
South Korean police are investigating allegations that a domestic BTC and ETH mining "pool" is a scam, a court ruled that the domestic crypto exchange that hosted a scammer's wallet is 'not liable' for the victim's losses, and K-Bank may have to postpone IPO. While the EU institutions reached a provisional agreement on the controversial 'unhosted wallets' regulation, they also imposed new strict crypto regulations. The regulatory fog remained thick as the SEC chief didn't mention ethereum as a commodity, but did not say bitcoin is the only one either. Speaking of the SEC, Grayscale sued them. The US Fed Chair said central bankers now "understand better how little we understand about inflation", the G7 inadvertently made the case for bitcoin with a new move to ban imports of Russian gold, a Swedish central banker said CBDC is "an investment" to protect the fiat monetary system and that cash will soon be history, and the Kazakh President said the government must make 'favorable' conditions for crypto industry development.
Also, it seems that Three Arrows CEO Zhu Su is trying to sell his luxury mansion in Singapore, while the FATF has increased its pressure on virtual asset service providers.
Let's laugh at some jokes now.
__________
Good morning, CT! How's all looking today?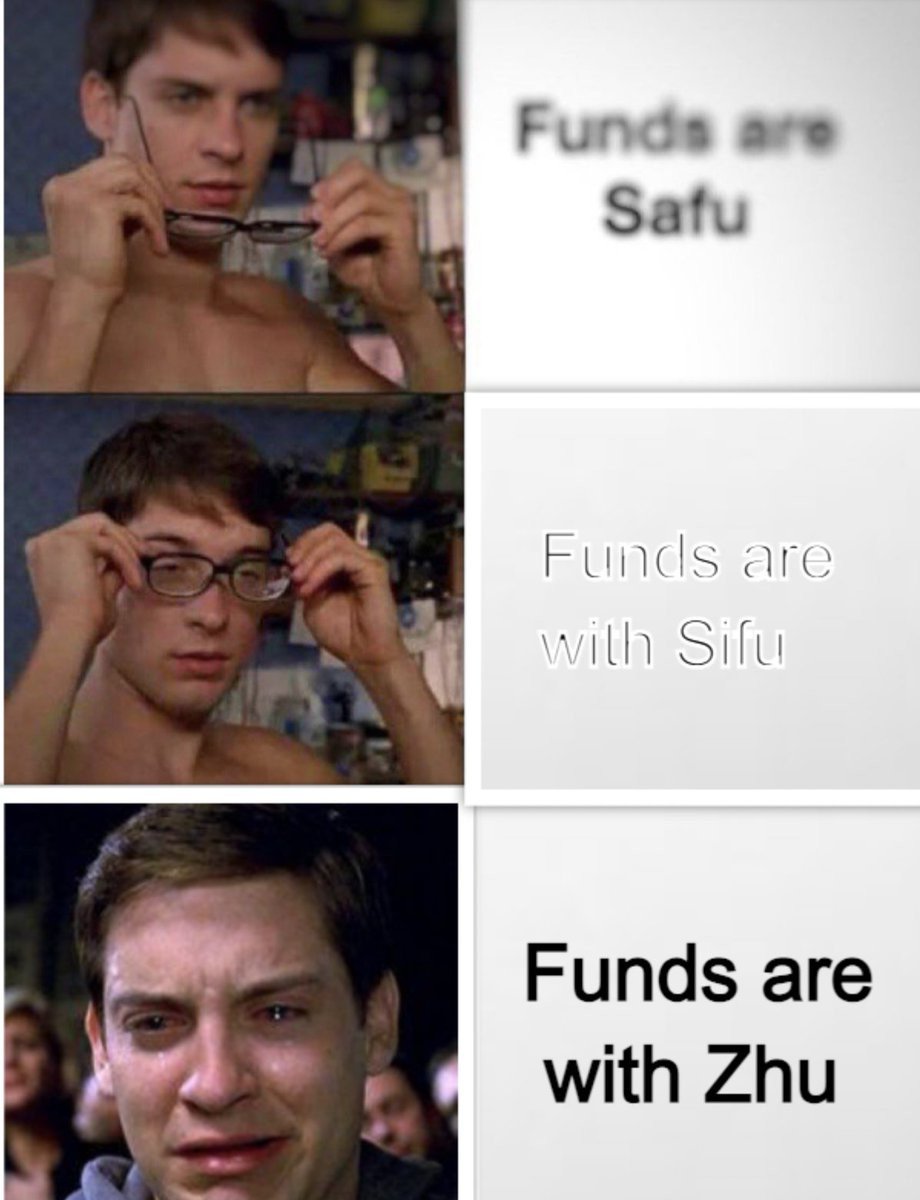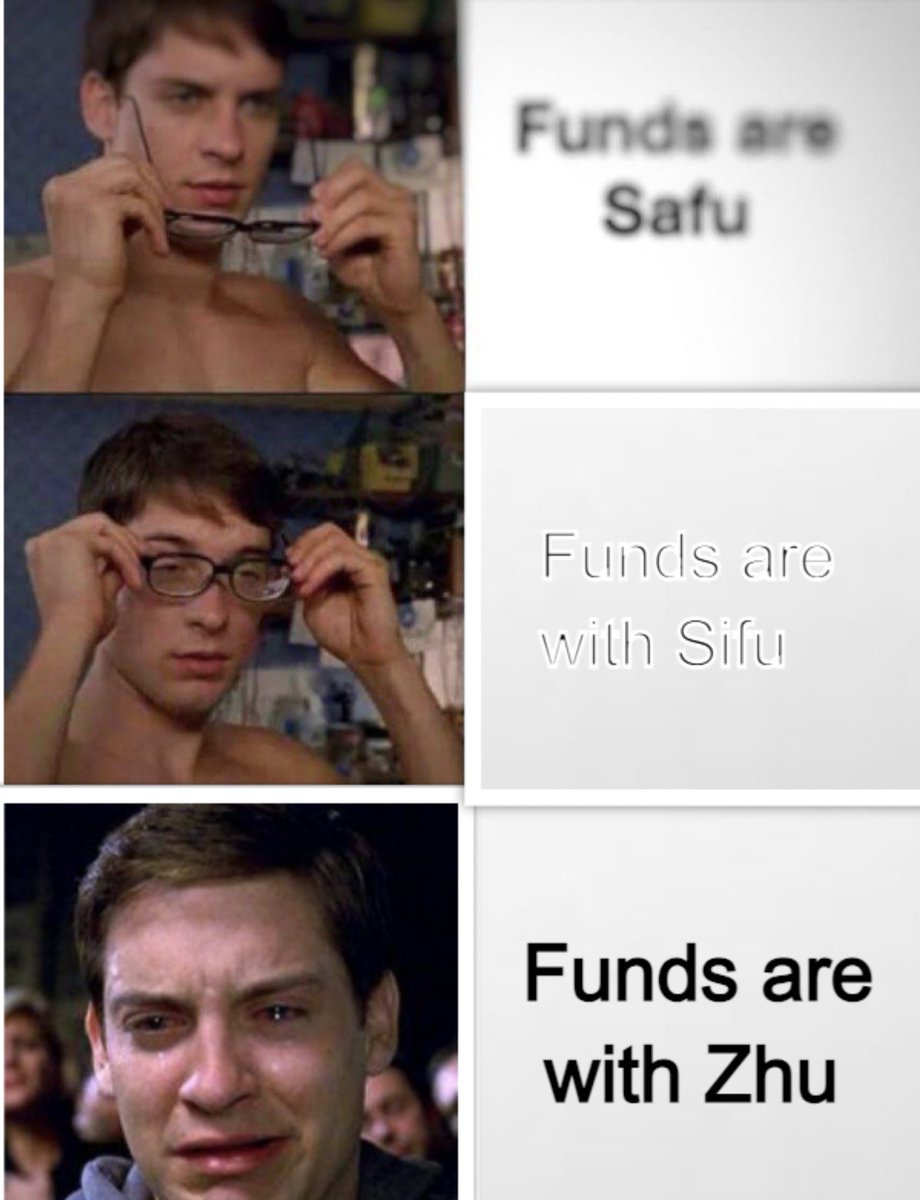 __
You know what they say, if you invest in something, let it go. If it comes back, you can eat that day.
"I sincerely believe that my money is with good coins and and that they will come back eventually." pic.twitter.com/2cnPoVvw4j

— Ξlias Simos (@eliasimos) June 28, 2022
__
Hold tight there! Up, go back up!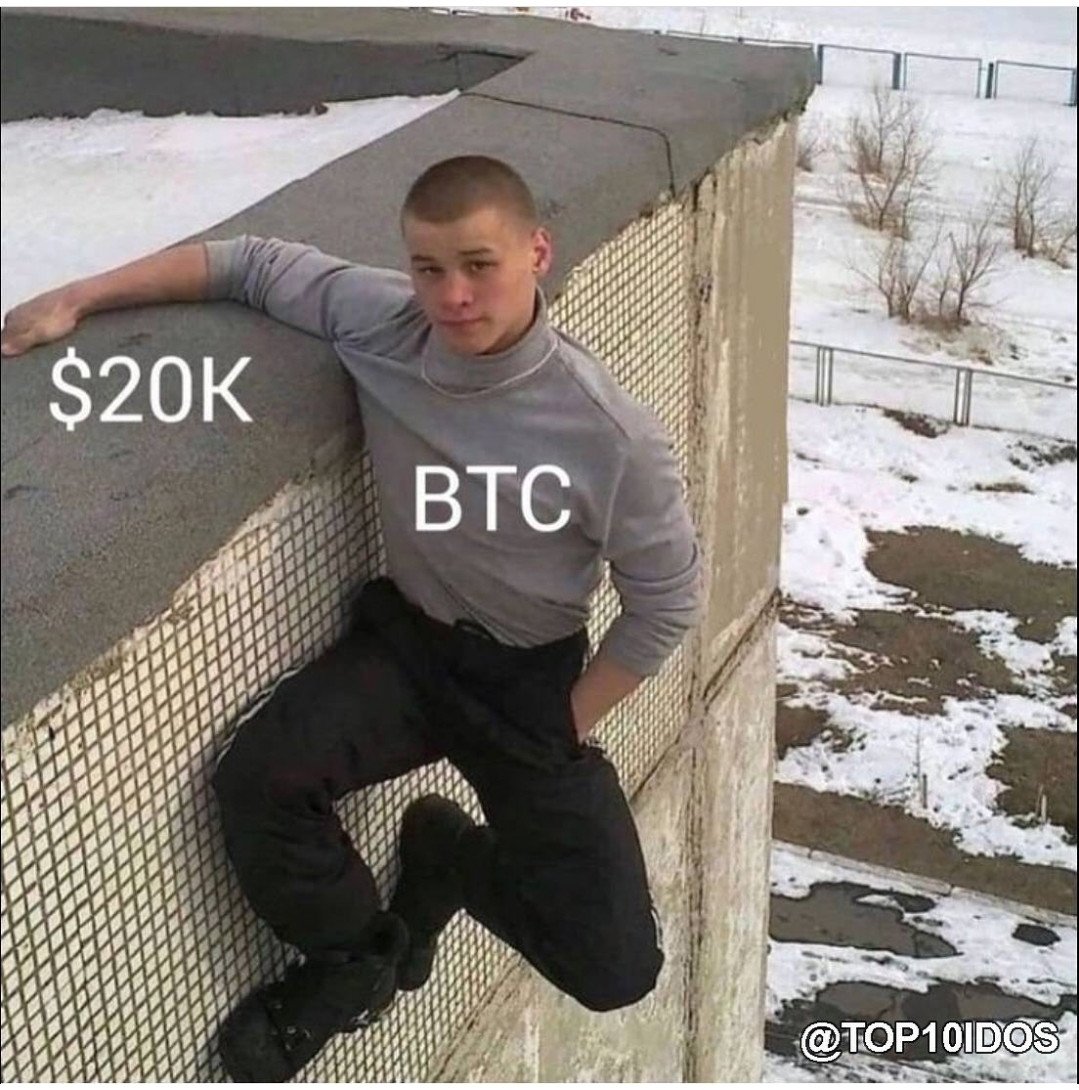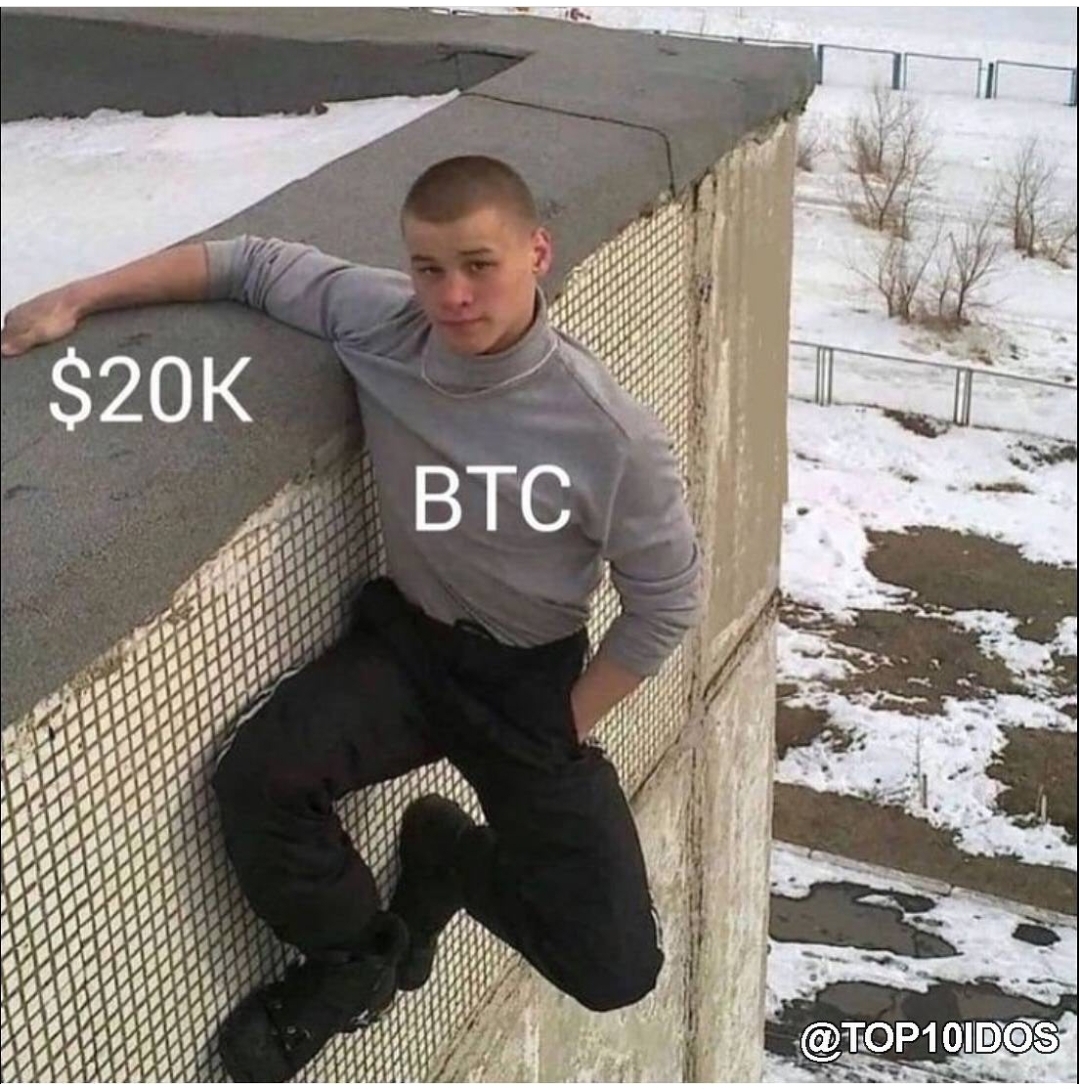 __
Crypto holders thinking they bought the dip.
https://www.twitter.com/devchart/status/1541797422313050112
__
Like, how low can it go…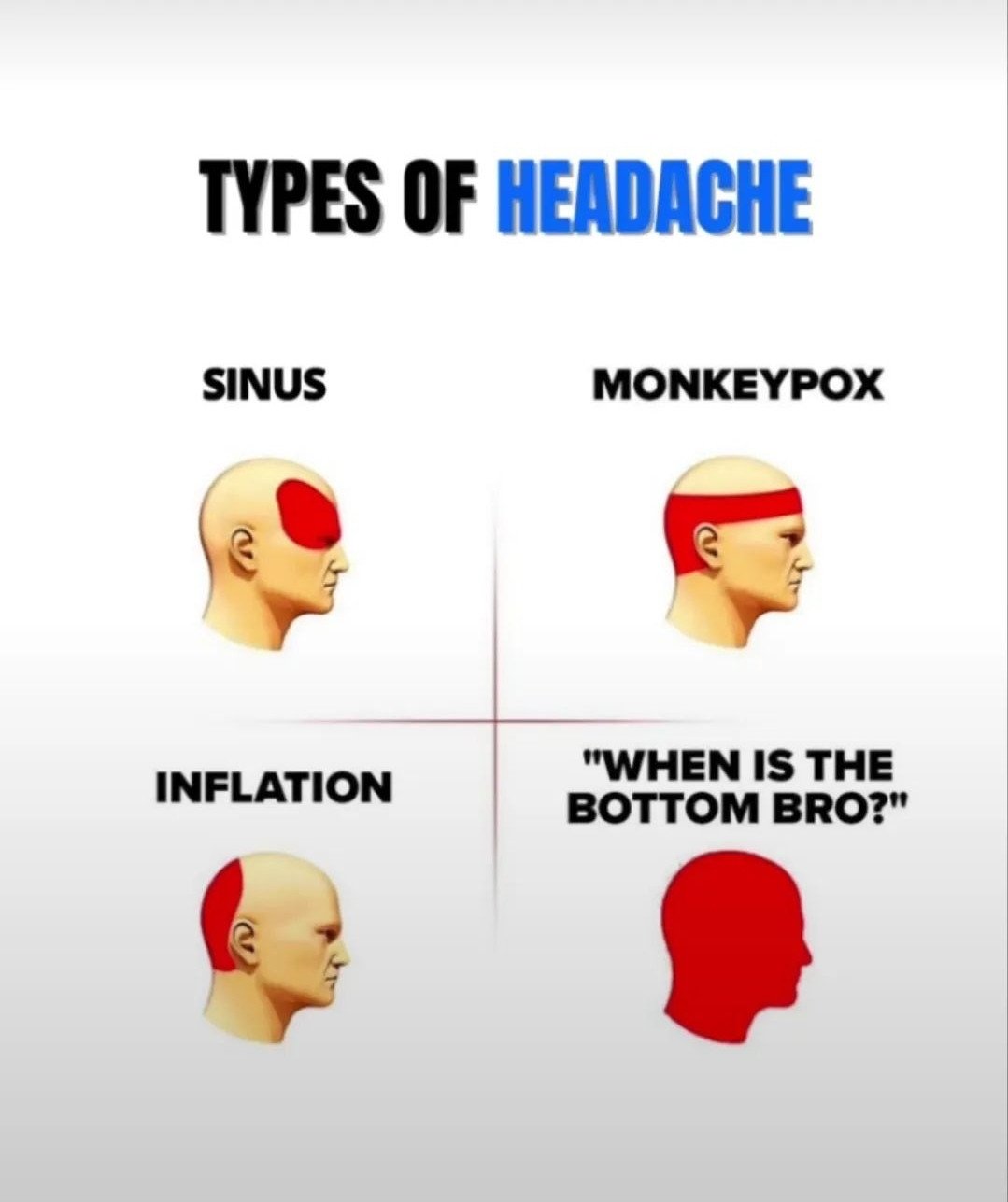 __
At least it's cordless.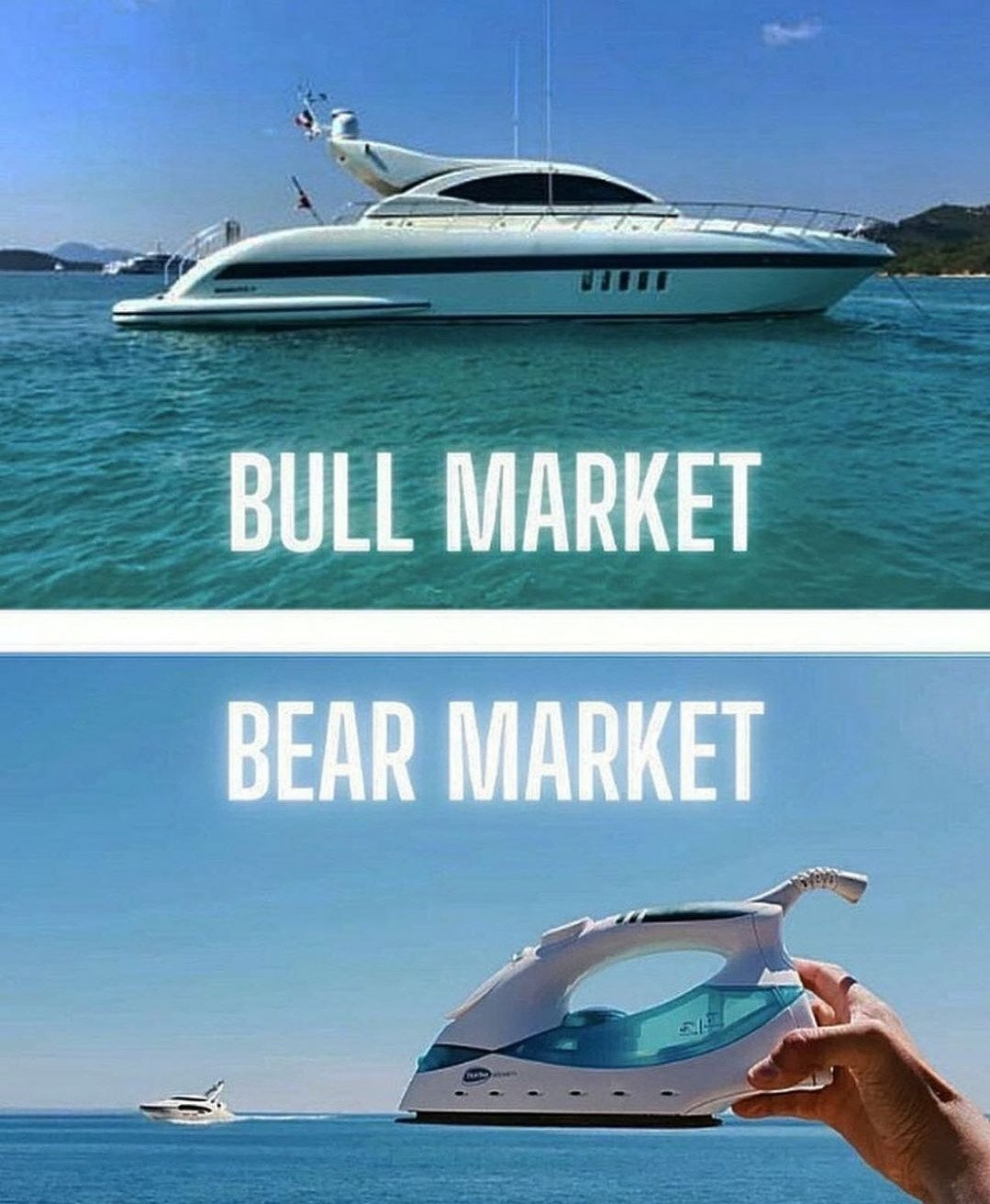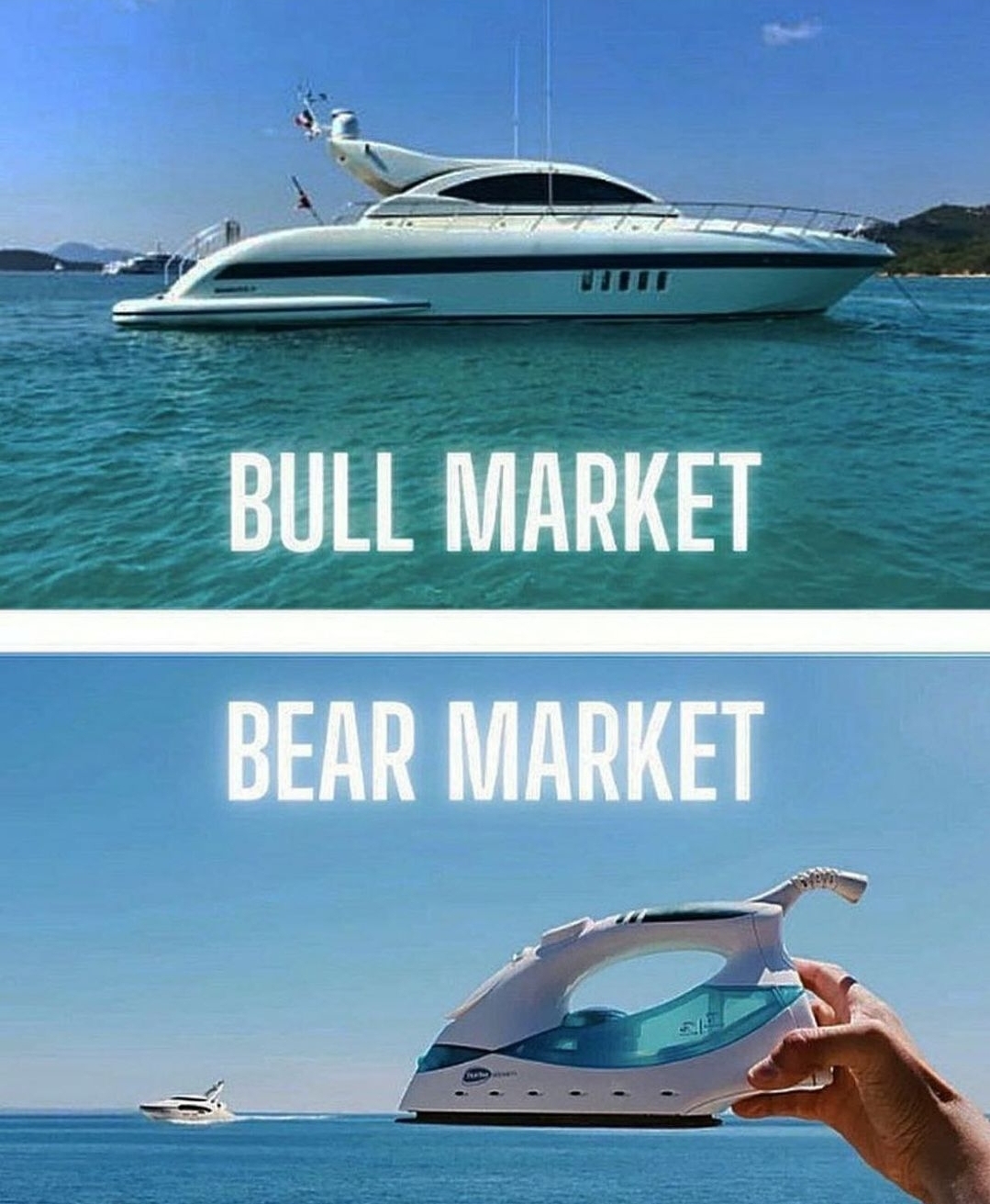 __
Milk and bread? Living the high life, aren't we?
June 27, 2022
__
Wen evolution 2?
Evolution of the bitcoin religion

1. Henotheism: no other coins before me
2. Monotheism: all other coins are mere illusions of value
3. Areopagus, altar to the uknown god: you've been worshipping bitcoin all along
4. Constantine conversion: central banks buy bitcoin

We're at 1

— Troy Cross (@thetrocro) April 19, 2022
__
The solution was there all the time.
June 24, 2022
__
It was cared very thoughtfully.
funds assigned by donor manually and with thoughtful care pic.twitter.com/VKP8FeAt8Y

— Alex Svanevik 🐧 (@ASvanevik) June 24, 2022
__
Got much dogeis.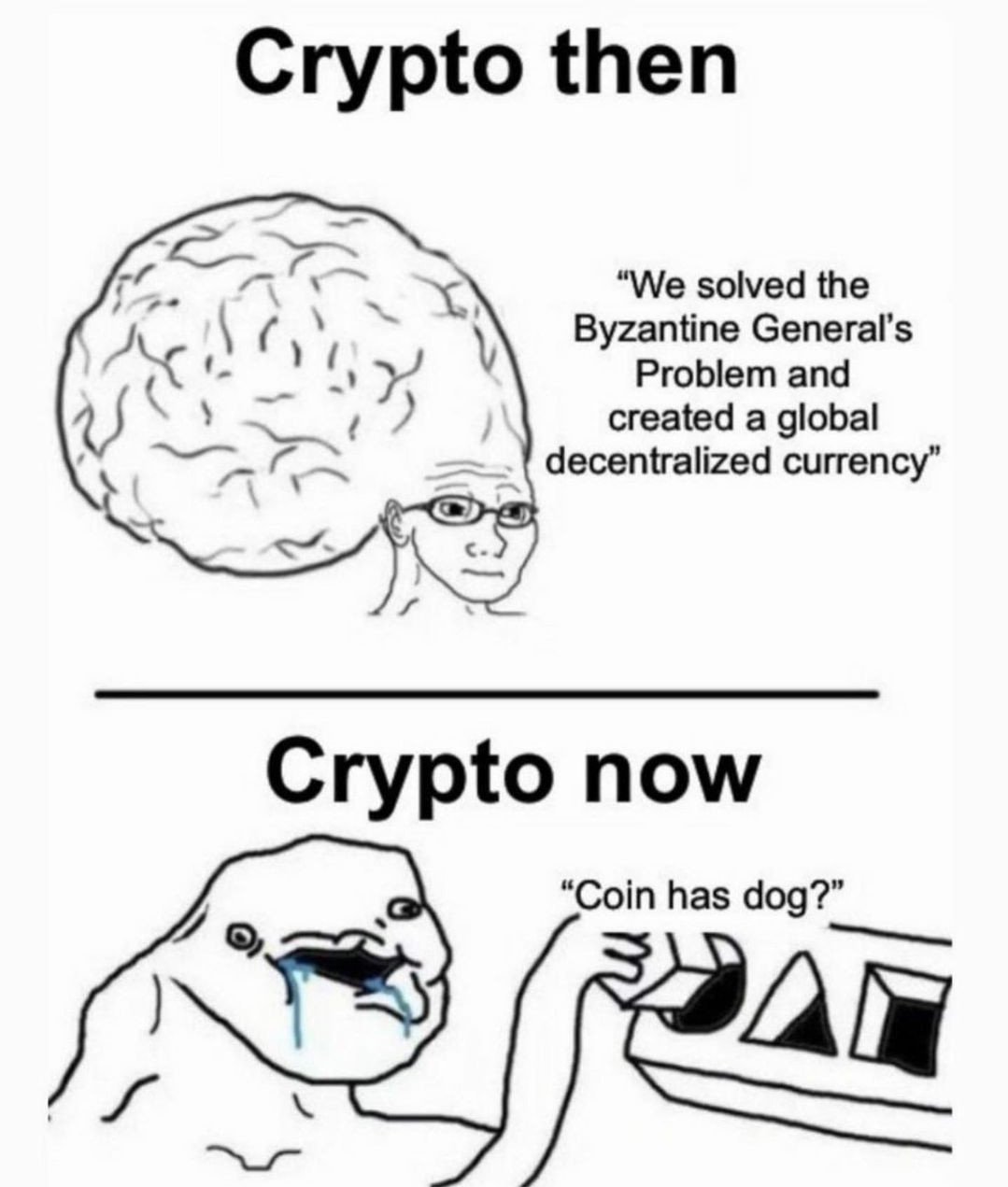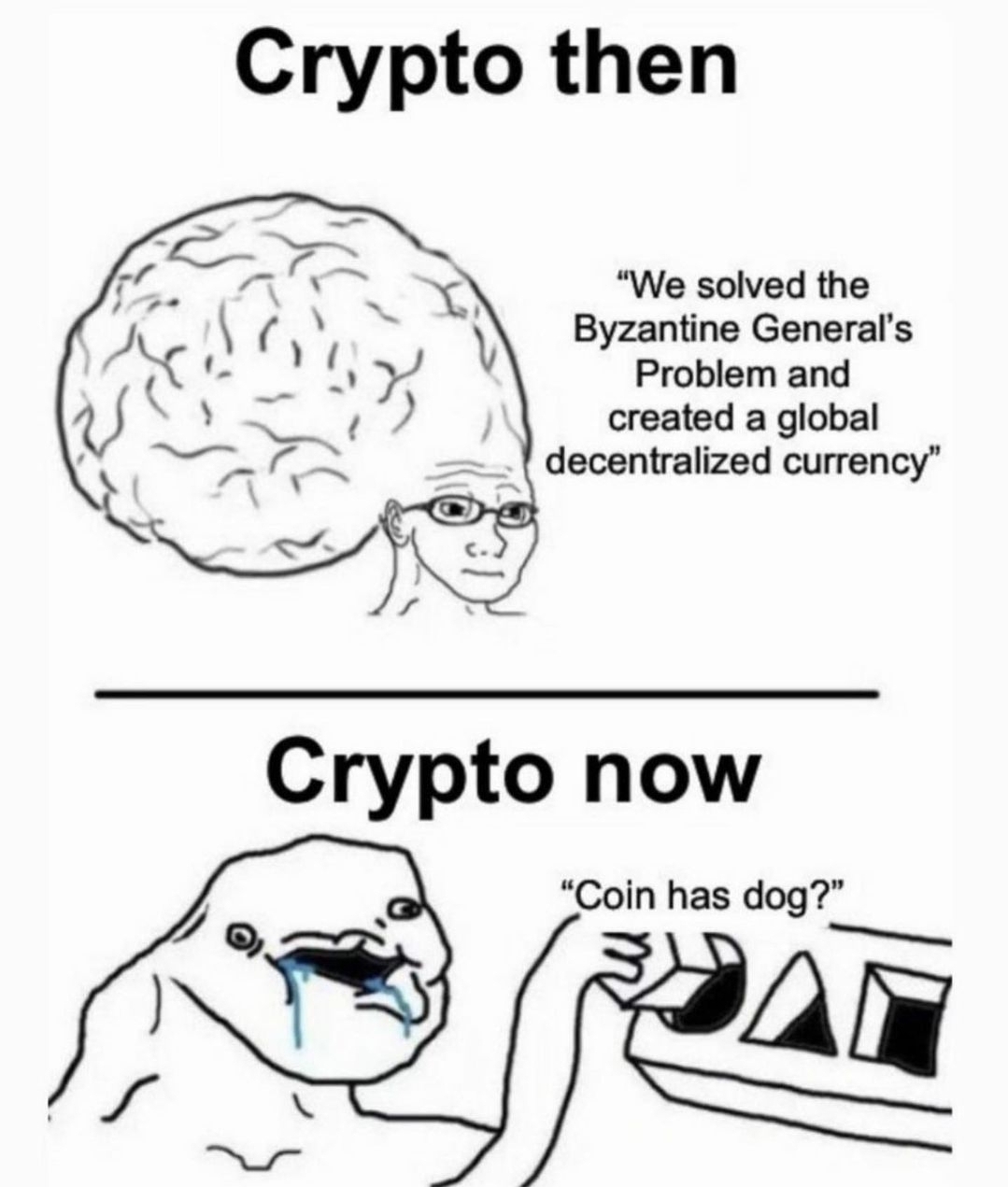 __
Well, how else would people know they're an NFT couple?
NFT couples after the merch drop pic.twitter.com/1ToUysLaD4

— nock (@couldyouplznock) June 28, 2022
__
Give it some time, it could be a long winter.
FTX is literally buying every crypto business.

The only one they haven't approached yet is McDonald's.

— Zack Voell (@zackvoell) June 27, 2022
__
Do we have confirmation yet?
June 29, 2022
__
Layer 1, layer 2, layer 3…
if the blockchain was a stuffed animal pic.twitter.com/PrzFaqfgLd

— Eva Beylin (@evabeylin) June 28, 2022
__
Experts at work.
The Fed controlling inflation…pic.twitter.com/dSbs3qMrsS

— Douglas A. Boneparth (@dougboneparth) June 28, 2022
__
But wai?!
The next #Bitcoin killer colorized.💩 pic.twitter.com/pKR78HeHIK

— Jan Wüstenfeld (@JanWues) June 27, 2022
__
And cucumba for all.
Bear market food tip #8

Cucumba; pic.twitter.com/mzxgDldJ7g

— Fatih $=1/∞ (@FatihSK87) June 28, 2022
__
Be like Bobby.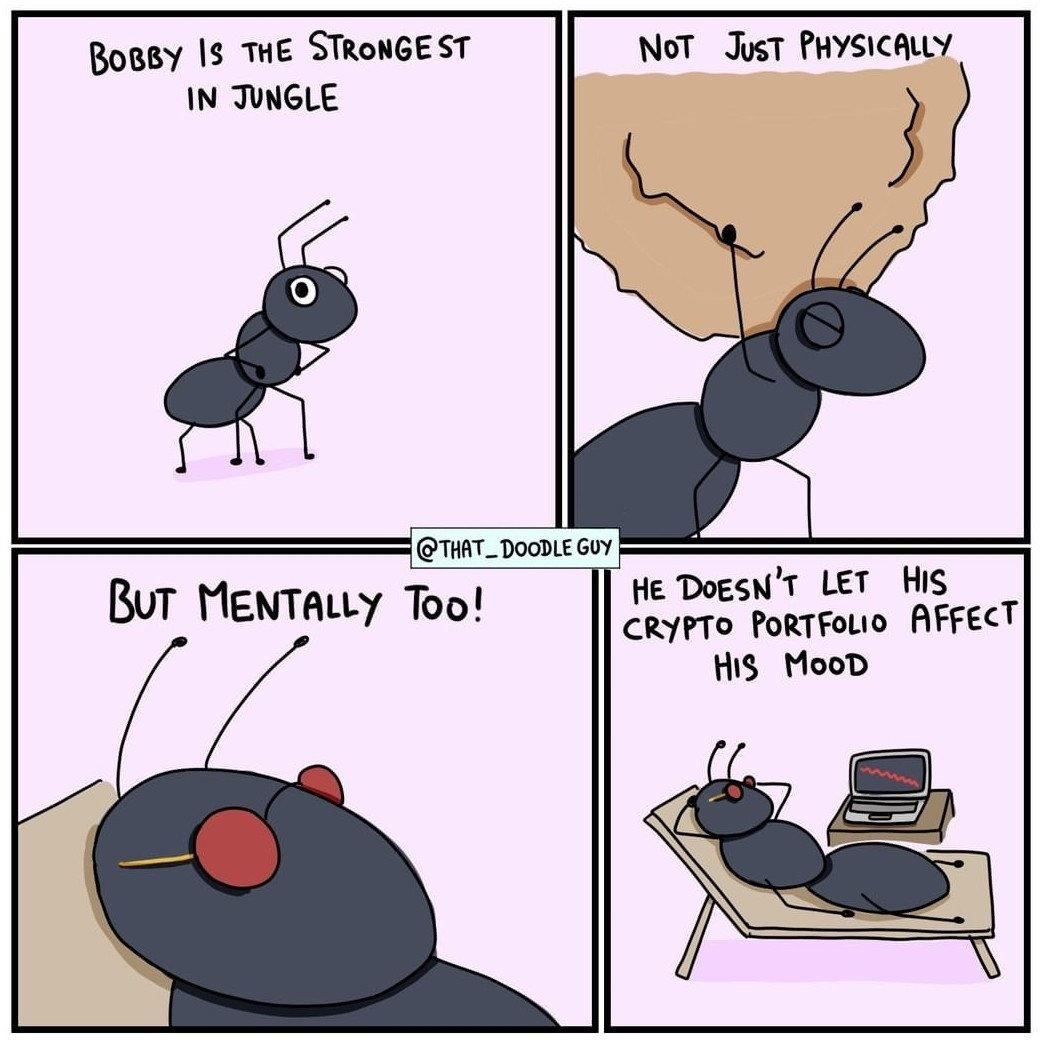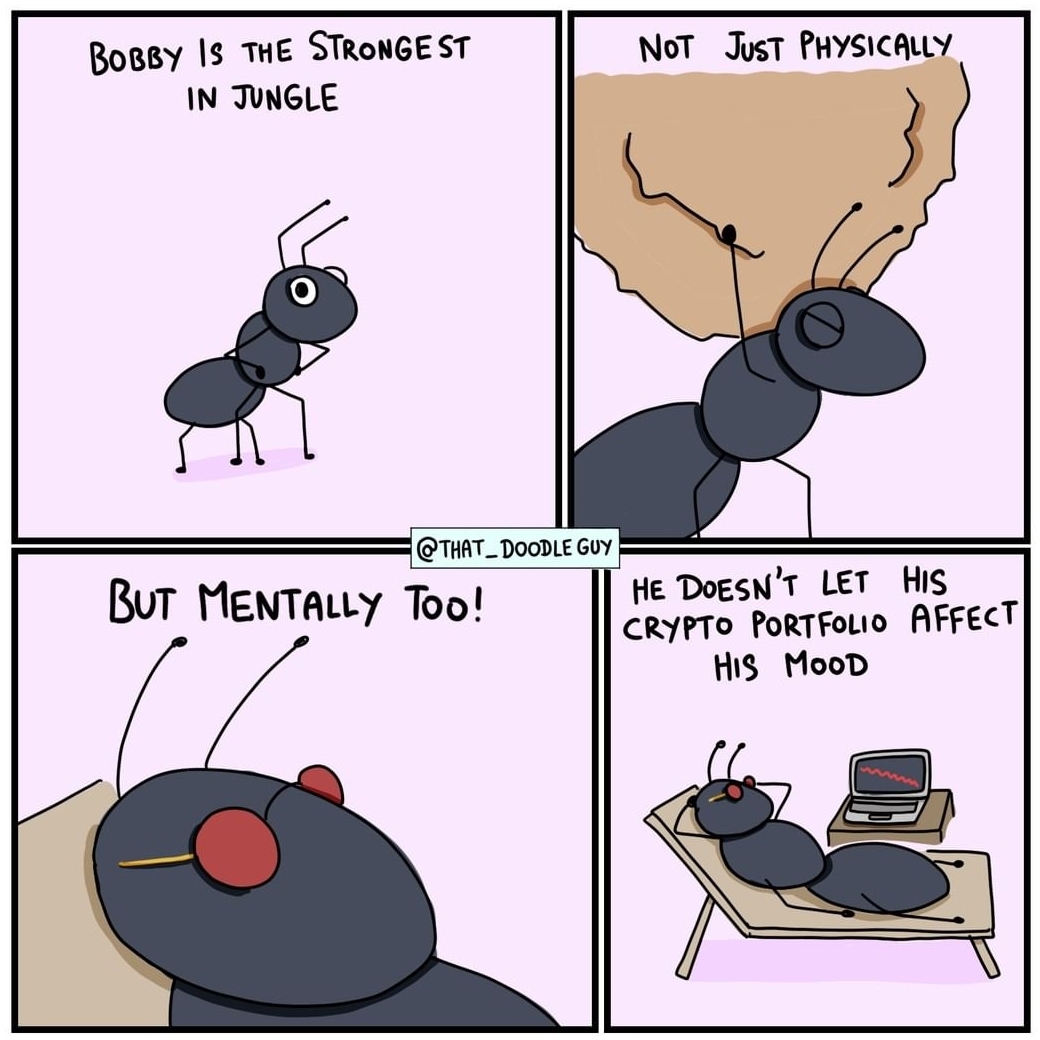 __
Don't you worry, we didn't forget your crypto movie for the week. Enjoy.
if Wolf of Wallstreet were about crypto… pic.twitter.com/blOio0kxOz

— joma 🤏 (@jomakaze) April 8, 2022
---