Man Looking for Lost BTC 7,500 in a Rubbish Dump Plans Hi-Tech Search
Disclosure: Crypto is a high-risk asset class. This article is provided for informational purposes and does not constitute investment advice. By using this website, you agree to our terms and conditions. We may utilise affiliate links within our content, and receive commission.
A British man who has been trying to convince his local council to let him search a rubbish dump for a hard disk drive containing a bumper bitcoin (BTC) haul since 2014 now wants to use high-tech wizardry to find the crypto stash he accidentally threw away eight years ago. But he may be frustrated in his efforts, with the council refusing to budge.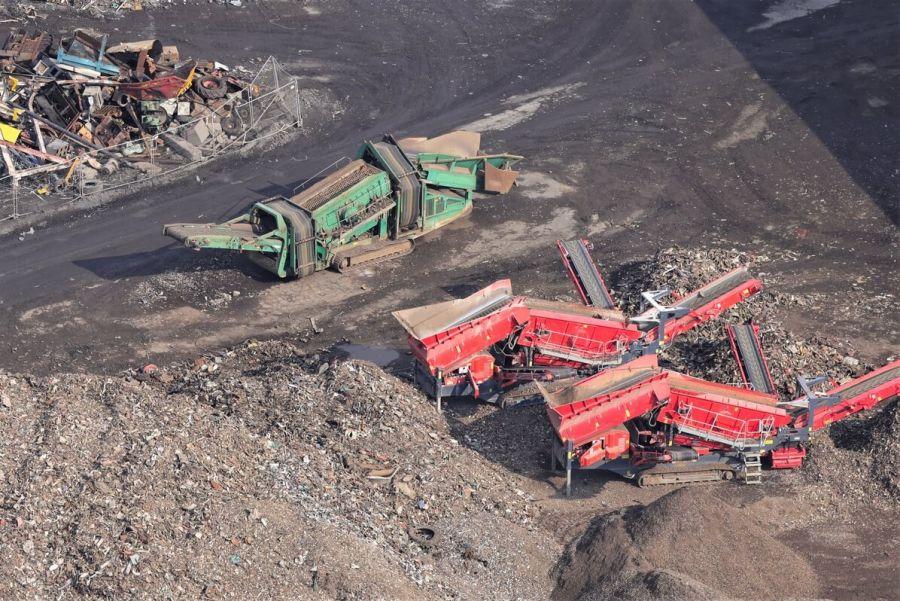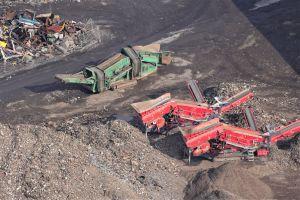 As previously reported, the man, an IT worker named James Howells, has been pleading Newport City Council to let him search the dump for his drive, which he says holds BTC 7,500 (USD 247m), for several years. But the council has repeatedly turned down his requests – despite Howells' offers to share the tokens with the council and local charities.
He has since become something of a media darling – and updates on his story regularly appear in the UK press, particularly during bull market periods when BTC prices start to rise.
Speaking to The Sun, Howells, 35, claimed that he has backing from what the tabloid called a "super-rich hedge fund" that will pay for the search "in exchange for the lion's share of his fortune."
He has also offered the council USD 76m if he finds the device.
Howells told the media outlet:
"This would be a proper search – not just somebody going in with a bucket and spade. We have a system with multiple conveyer-belts, X-ray scanning devices and an AI scanning device that would be trained to recognize items that are a similar size and density to the hard drive."
And Howells is not asking to search the entire dump – he says that his careful study of aerial photographs of the site has led him to conclude that the HDD is in a 200 sqm area that may be around 15m deep – although he conceded that there would likely be "between 300,000-400,000 tonnes of waste to look through."
The council was quoted, however, as repeating the same line it has given on the matter since the outset, with a spokeswoman quoted as stating that the "cost of digging up the landfill, storing and treating the waste could run into millions of pounds – without any guarantee of either finding it or it still being in working order."
She added that "the council has told Mr Howells on a number of occasions that excavation is not possible under our licensing permit and excavation itself would have a huge environmental impact on the surrounding area."
And the council tried to draw a line under the affair, stating:
"Even if we were able to agree to his request, there is the question of who would meet the cost if the hard drive was not found or was damaged to such an extent that the data could not be recovered. We have, therefore, been clear that we cannot assist him in this matter."
Regardless, Howells insisted that his plan is solid.
He explained that he wanted to conduct "a delicate search" that wouldn't damage the hard drive in the process."
He said:
"You can't just use a claw grabber. We've spoken to excavation experts and proper engineers to make sure it was all being done correctly as well as in a way that was safe for the environment. For the past four or five months, I've also been talking to some of the best data recovery experts in the world to make sure we can get it off the hard drive."
The man said the scanning device would cost some USD 688,000, while an extractor tool "to clear up any pollution" would incur costs of around USD 138,000.
In either case, harrowing stories like these could soon become a mainstay on British TV. In a LinkedIn post, the Development and Series Casting Director of terrestrial broadcaster ITV, Jessica Jorgensen, teased a "new major cable network series" from the producers of Queer Eye.
Jorgensen appealed for people to come forward with their stories, writing:
"Have you forgotten your crypto wallet password? Have you lost your key? – Have you tried everything to unlock your crypto wallet with no luck? Are you ready to recover your crypto wallet password by any (legal) means necessary? We're on a nationwide search for people who are currently locked out of their crypto wallets and on the verge of losing their money."
___
Learn more:
– Two Wrong Guesses And This Programmer Loses USD 241M in Bitcoin
– Crypto Security in 2021: More Threats Against DeFi and Individual Users
– Blockstream Debuts Open-source Hardware Bitcoin Wallet
– Can Someone Guess My Crypto Private Key?
– Your Bitcoin Brainwallet Can Be Swept Even Without Reading Your Mind
– How to Protect Your Absolute Crypto Lifeline – Seed Words
---