Legend of Mir Developer Plays For Success In Blockchain Gaming Market
Gaming companies in this ultra-competitive field have decided to bet big on blockchain technology. Wemade Tree targets the global market. Blockchain-powered Legend of Mir title is on its way. Regulations estimated to become "comparatively moderate."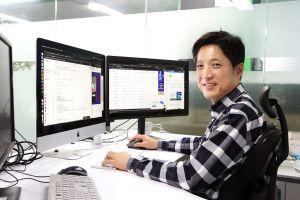 When it comes to fast-growing businesses, very few can hold a candle to the gaming industry.
Per data compiled by Newzoo, there were over 2.5 billion video gamers in the world in 2016. Just what four years and the coronavirus pandemic have done to these figures is anyone's guess. But it would be safe to assume that time and lockdown-driven boredom have driven up the value of this industry yet further.
Gaming's epicenter was once North America. But in recent years its center of balance has moved to East Asia.
Newzoo data also shows that the Asia Pacific region's gaming market revenue in 2017 was a cool USD 51.2 billion – around the same size as the sum of North America's, Europe, the Middle East and Africa's combined total.
The East Asian market might be lucrative, but it is also one of the most competitive industries on the planet.
In this dog-eat-dog world – full of tight regulations, bloodthirsty copyright lawyers and the mangled corpses of companies who failed to move with the times – gaining a competitive edge is everything. It's high-stakes 4-D chess. And if you are not several steps ahead of your opponent, your business empire could become a pile of steaming rubble while your rivals sail off into the sunset.
That is why many companies in this ultra-competitive field have decided to bet big on blockchain technology – hopeful that tokenized and/or decentralized gaming will help them stay relevant while their foes stick to soon-to-be-obsolete business models.
South Korea's Wemade, founded in 2000, has decided to go after blockchain hard. So much so, in fact, that it has formed its own blockchain subsidiary, Wemade Tree – and back it to the hilt.
Wemade built much of its fortune on the success of its Legends of Mir PC series, a major money-spinner across the continent. Per
current figures, Wemade's market capitalization is around USD 500 million. A large wedge of that money is now being plowed into blockchain-powered business.
Shane Kim, Wemade Tree's CEO, told Cryptonews.com that his firm has the "utmost support" from Wemade headquarters.
"In the gaming industry, you need to be agile and fast-moving. Being too big can be a drawback. It makes sense to have a separate subsidiary devoted to blockchain gaming as it is such a fast-growing sector. The idea is to let Wemade Tree focus entirely on blockchain, and the other subsidiaries focus on their core businesses," he said.
Powerful partners
Although big-name game releases are all still in the pipelines, the business community can smell something pretty major is cooking in the fledgling company's kitchen, revolving largely around its WEMIX blockchain platform.
Business partners include the likes of Samsung. Earlier this year, Wemade Tree became the first gaming company on earth to release a blockchain-powered smartphone. Well, three smartphones, to be precise.
As previously reported, these are special edition customized versions of the Samsung Galaxy S20, S20+, and S20 Ultra that come pre-loaded with Wemade Tree's WEMIX crypto wallet, as well as an app that tracks transactions of WEMIX's currently unlisted (and eponymous) token.
Kim said of the partnership,
"This is probably the first-ever fully-fledged case of collaboration between the blockchain gaming industry and the smartphone sector."
Samsung is not the only headline-grabbing firm that has taken an active interest in Wemade Tree's big blockchain plans.
The company has also formed a business alliance with chat app giant Kakao (operator of the Klaytn blockchain platform), as well as South Korea's answer to Google, Naver. Chinese gaming heavyweight Longtu is also onboard.
In fact, Longtu's involvement got more serious this year when the Chinese firm snapped up 10% of Wemade Tree's stock for around USD 3.3 million.
Kim stated that the Longtu deal represents more than just a cash injection, adding, that the move "means more to us in terms of partnership expansions." He added that "many of Longtu's IP games will come onboard with WEMIX."
Legend of Mir's popularity is still high in China. Kim noted that since China is the world's largest game market and Wemade has the Legend of Mir IP – the largest and best IP in the market – they are always interested in Chinese market trends.
It may come as no surprise, then, to learn that a blockchain-powered Legend of Mir title is on its way.
Kim states,
"WEMIX's second or third game will use the Legend of Mir IP. With its prior outstanding achievements in the Chinese market, we believe it can attract the attention of [Chinese] gamers."
With all these backers and a money-minting series of games that enjoy sky-high popularity in one of the world's biggest economies, surely it is just a matter of "if you build it, people will come" for Wemade Tree? If only life were that simple.
Regulations, regulations, regulations
The gaming sector has won itself an unenviable reputation as being one of the most highly policed of South Korea's business sectors (despite the fact that it is also one of the most lucrative).
Regulations are also the name of the game in the crypto world. A partial crypto crackdown that banned initial coin offerings (ICOs) and introduced real-name banking regulations for crypto exchange users shook the nascent crypto and blockchain sectors to their very core back in early 2018.
And blockchain gaming? Well, things got off to a very inauspicious start when the South Korean Game Rating and Administration Committee (GRAC) watchdog last year refused to issue a rating to Infinity Star, a game developed by domestic firm NodeBrick.
The GRAC's reasoning was that Infinity Star makes use of Ethereum ERC 721 Non Fungible Tokens (NFTs), which it stated could be traded for cash on the blockchain network.
In South Korea, no rating means no distribution.
But Kim said that he is undaunted by the idea of having to meet multiple compliance targets. And like most South Korean blockchain enthusiasts, he is optimistic about big changes on the horizon – particularly in a post-COVID-19 economy where Seoul will be looking to open business avenues, not close them.
The Infinity Star case may have been a setback, but Kim hinted that it is not likely to derail the sector's growth.
He stated,
"Regulations will change in parallel with industry development and it will move in a direction that will prove to be comparatively moderate."
Despite the positive talk, it appears that Wemade Tree is not prepared to take any chances – with an overseas-based subsidiary already in place. Kim insisted that WEMIX's target customers are global, rather than domestic.
"South Korean regulation isn't a great obstacle for us. That's why we set up a subsidiary in Singapore, and we will target the global market," he said.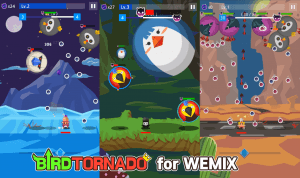 And although Kim claimed that WEMIX and its wallet will "not need to register as a Virtual Asset Service Provider (VASP)" under new South Korean legal amendments that will come into force next year, because the platform "is not related to fiat," it appears his company is taking no chances.
The company is setting up internal control and security systems that will use similar standards to those used by financial institutions.
But again, gaming companies know they need to be ready for anything. Kim said that his firm is preparing to implement VASP-compliant Know-Your-Customer and Anti-Money Laundering (KYC and AML) policies anyway, just "in case it becomes necessary."
And as for gaming regulations? Kim is an optimist here, too.
He said,
"Regulation of the gaming sector has been strengthened in recent years. But most recently, the government is actually relaxing its stance."
He added that the government is actively "deregulating" the gaming industry and is removing obstacles "one by one."
"The gaming industry is important in South Korea, accounting for 67% of the country's media exports and 8.8% of the national trade surplus. As the government plans to focus on fostering digital-based contact-free industries in the future, we expect the gaming industry to benefit from this, too. Cryptocurrency and blockchain regulations will also be eased in the long term," he said.
And what of the future? Blockchain games are still to carve out a niche for themselves, in South Korea and elsewhere, despite years of hype.
Regulation is just one part of the equation: Demand also needs to grow in the gaming community.
This too will follow, said Kim. He noted,
"Incentive-based play patterns, asset trading and inflation are mechanisms that exist in existing games. So gamers are ready to embrace blockchain games. And that will lead to a rise in demand."
Fantastic future?
What do the next few years have in store for blockchain gaming?
Having worked for some of South Korea's biggest IT companies for the past two decades, Kim said it is "impossible to predict the future."
But whatever tomorrow looks like, he opined, blockchain will play a crucial role.
He concluded,
"What we can say is that blockchain technology will still be in use in 10 years. And there will be an industry built around it. It is uncertain to predict the size of that industry. But since blockchain is a valuable form of technology, it will certainly have found usage scenarios in multiple sectors. By then, the technology – as well as the industry – will have entered maturity."
---