Japanese, South Korean Pensioners Becoming Increasingly Crypto Curious
Some students aged in their 80s have come to lessons at the Crypto Currency Support Center.
In many cases, older Japanese people have the time, the money and the patience that crypto-investment usually requires.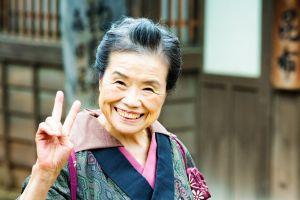 Is crypto a young person's game? Or can an old dog learn new tricks after all? Most people in East Asia would assume the former. And, at first glance, the statistics appear to back that up.
Per the Japan Virtual Currency Exchange Association, a whopping 85% of Japanese exchange customers are in their twenties, thirties or forties, while 50% of traditional securities investors are aged 60 plus. In South Korea, crypto investors are typically portrayed by the media as the "2030" demographic – highly computer-literate males in their twenties and thirties.
But there is actually quite of evidence that suggests senior citizens in both of these affluent East Asian countries are quickly developing a thirst for crypto. Last year, the Korean Financial Investors Protection Foundation announced the results of a survey of cryptocurrency investors, finding that 11% of South Korean crypto investors are actually in their 60s, ahead of 50-somethings, who make up just 8%, and just behind people in their forties, who make up 12%.
Late last year, when the country found itself in the grip of crypto-mania, international media outlets like the New York Times were reporting on South Korean pensioners sinking their life savings into crypto-investments. The assumption in East Asia that crypto is just for the young – something that older citizens cannot hope to understand – is proving to be flawed.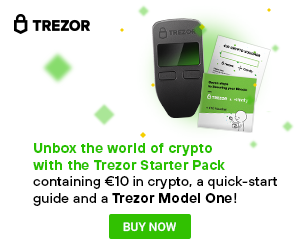 Learning Curve
However, other evidence suggests that even though older Japanese are developing an interest in crypto, they are not always able to navigate their way around exchanges. Earlier this year, the National Consumer Affairs Center of Japan said thatinvestors as old as 70 were now seeking help from consumer experts and regulators on a wide range of crypto trading-related matters.
Scammers have also been targeting the elderly in Japan, hopeful that they can take advantage of senior citizens who have heard about cryptocurrencies, but are not yet familiar with how they work.
And in South Korea, Aju News described most of the victims of the CoalCoin ICO scam as "retirees who had no knowledge of finance." Other media outlets said many of CoalCoin's investors were "[older] housewives who didn't have a clue about cryptocurrencies."
So it may come as no surprise to learn that some companies and consultants in East Asia are now looking to provide crypto-curious seniors with a helping hand.
Indeed, the Crypto Currency Support Center, based in Tokyo's fashionable Shibuya district, is offering a new set of "cryptocurrency investment training" classes to the elderly, and claims that it can even teach PC-illiterate crypto-keen pensioners how to trade Bitcoin and altcoins – with modules that include dealing with overseas exchanges, market analysis, tax issues and security measures. The center even claims it will teach students how to comb Twitter for investment tips, and states "some students aged in their 80s" have come to lessons.
Akio Kikuchi, who consults clients on crypto and blockchain technology-related matters in Fukuyama, Japan, told Cryptonews.com:
"The overwhelming majority of the people who seek out my services are young and male – but not exclusively so. I've actually had a lot of older men and women get in touch asking about how they can make investments. Cryptocurrencies have had a lot of bad press in the last few months, but a lot of retirees are actually very interested in modern technology and don't trust the stock market or foreign exchange trading."
Considerable Benefits
Indeed, stakeholders are starting to see the benefits of educating the elderly in cryptocurrency-related matters. The Bank of Korea (BOK), for instance, is currently pushing ahead with its "Coinless Society" drive, which aims to completely eliminate cash payments in South Korea, in favor of electronic alternatives.
A survey issued by the BOK last month found that older Koreans could provide the biggest obstacle to app-based payment methods, as only some 2% of 60+ citizens used mobile pay options in 2017 – compared to a staggering 54% of 20-30 year-olds. The BOK believes that moving the elderly away from their dependence on cash will pose a major challenge to any attempt to phase out bills and coins in the country.
Analysts have proposed that cryptocurrencies could provide the BOK with a solution. With scores of businesses in the country now starting to accept crypto pay via exchanges mobile pay platforms, mostly using user-friendly, easy-to-scan QR codes, the required infrastructure is already pretty much in place.
Perhaps convincing older folk to abandon cash in favor of crypto will not be all that hard. During the crypto fever that gripped the country last year, newspaper Kyunghyang Shinmun claimed scores of South Korean septuagenarians were "diving" into the world of cryptocurrencies. With a little gentle encouragement from the powers that be, perhaps that same level of enthusiasm can be stoked again among the nation's senior citizens.
Influential South Korean crypto-blogger Eternalrain stated:
"Young people expect that cryptocurrencies involve concepts that are simply beyond the comprehension of many older people, and that senior citizens are all averse to them. But that simply isn't true. I know a retired university professor and an ex-policeman who are active crypto investors. Both are in their 60s or 70s and are pretty smart traders."
Growing Interest
Indeed, the evidence would suggest that senior citizens in Japan and South Korea are slowly starting to develop an interest in cryptocurrency-related matters – although not everybody is ready to embrace the crypto-revolution.
Crypto has received a lot of bad press this year – especially in South Korea, where the government has been vocal about its desire to regulate cryptocurrencies, and where the crypto-keen young often find their interests pitted against more conservative forces. The "stress-induced" death of the country's top crypto regulator back in February, along with at least two crypto-related youth suicides served to turn many of the country's older generation off the idea of investing in Bitcoin and altcoins.
Retiree Cho Du-hyeon, 71, told Cryptonews.com, "I don't even like to talk to people my age about cryptocurrencies. I don't see anything positive about them. Anyone my age dabbling with them could end up losing their life savings."
But it seems not everyone agrees. Jung Heung-ki, 68, explained to Cryptonews.com:
"If there's one thing I've learned about finance in my time, it's that you need to diversify. Keeping all your money in the bank, or investing it all in stocks isn't prudent. I'd like to learn how to deal in cryptocurrencies so I can give it a try. I don't think it's beyond me. I've learned how to use a smartphone, and can use stock trading apps so why not cryptocurrency trading? I know some people roughly my age who have bought and sold coins. One even told me he found Bitcoin trading 'fun!'"
And Kikuchi concludes, "A lot of older Japanese people want to try something new. In many cases, they have the time, the money and the patience that crypto-investment usually requires."