Is Blockchain-powered Medicine Just What the Doctor Ordered?
Just about every major business area you care to name – from the financial sector to the food industry – seems to have invested big in fintech and decentralized technology. But many medical professionals still want to keep blockchain at arm's length. Why is that?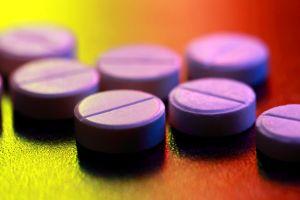 "Healthcare professionals are naturally afraid to share data," Dr Kho Woo-kyun, the co-founder of MediBloc, a South Korea-based healthcare data platform, tells Cryptonews.com, "But current healthcare trends are increasingly patient-centered. Patients are starting to gain more control in clinical environments, mainly because they now possess more knowledge than ever before. And that's changing the way patients and medical professionals look at the way data is shared."
Dr. Kho, as his title would suggest, is not your average South Korean blockchain guru. He is also a qualified dentist – as is fellow MediBloc co-founder Dr Lee Eun-sol. But neither Kho nor Lee are what one might expect: medics who turned their backs on clinical work to focus on technology.
In fact, says Kho, he studied computer science first, going on to work at Samsung for some three years before training to become a qualified dental surgeon. "I wanted to acquire both skillsets," he explains.
And perhaps the ability to rub shoulders with both medical professionals and technical specialists has given Kho and Lee something of a headstart in this most nascent of blockchain niches.
Blockchain-powered medicine is still in its infancy, but MediBloc has already made a name for itself, both domestically and internationally – with partners such as Samsung, major South Korean hospitals and government bodies, as well as hospitals in China and the United States.
Blockchain and cryptocurrency may end up playing a wide variety of roles in the healthcare world of the future. But for now, tech initiatives seem to be centering on the way that data is gathered, shared and used – and tokenizing the whole process.
Collaborative effort
Kho explains that one of MediBloc's biggest current projects involves a partnership with the Kyung Hee University dentistry department. Kyung Hee, based in Seoul, boasts one of the most advanced dental clinics in the country, and has invested in a vast array of high-tech equipment.
But using this equipment to make faster, patient-centered dental diagnoses has proved complicated. MediBloc says it has provided Kyung Hee with a dental diagnosis platform – which will allow the blockchain firm to handle the data-sharing side of things.
Eventually, patients using the system will be presented with a detailed, blockchain-powered report after their check-ups, which they can then digest on their own, or present to the surgeon of their choice.
When visiting officials from the Second Affiliated Hospital of Harbin Medical University in Harbin, China, saw what Kyung Hee had, they decided to follow suit. Work has now begun on the Chinese hospital's own diagnostic platform.
More recently, MediBloc appears to have taken the next logical step – building a platform for sharing medical records, once a manual process fraught with inefficiencies. The company agreed to build a blockchain-powered Electronic Hospital Record and Personal Health Record system for two branches of the Woorisoa Children's Hospital.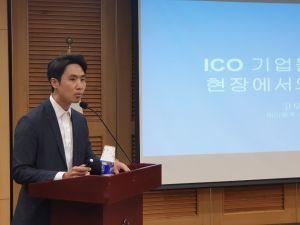 And MediBloc is one of an increasing number of companies attempting to tokenize medical insurance. Insurance companies using blockchain platforms could end up paying commission to tech providers, helping them do away with documentation and ensuring claims are transparent and above-board.
A major tech industry-banking sector initiative that features the likes of Samsung, LG and Shinhan Bank is working on a blockchain-powered authentication system that will allow mobile users to process medical receipts for insurance claims.
But a number of companies are also looking at the idea of issuing tokens as rewards for patients who share information on their platforms.
Bonnie Min, MediBloc's Director of Marketing, explains that the company's goal is to become the "Google of health," developing a searchable database of research, patient-provided data and medical trial results accrued from wearable devices. Pharmaceutical companies, patients and researchers from around the world could contribute – presumably with MediBloc tokens providing the economic driving force.
Policy conundrum
Of course, there is a rather large elephant in the room for any company looking to "tokenize" anything in South Korea: government policy.
The South Korean government has not quite gone ahead with a full-blooded crypto crackdown. But it's come pretty close. Initial coin offerings (ICOs) remain banned in all forms. Directly investing in a cryptocurrency company is fraught with regulatory wrinkles.
And recently a government agency even blocked the release of a blockchain game due to the fact that it allows players to trade items for Ethereum non-fungible tokens (NFTs).
How exactly do Kho and co envisage getting over obstacles like these?
The MediBloc chief says,
"The cryptocurrency ecosystem is too big to remove from society now. It's not going away any time soon, whatever happens. Policy will probably change in the next two to three years."
(Learn more: Crypto 2020: What Regulators Might Bring Next Year and in the Decade)
Waiting until 2022-2023 to see if crypto policy barriers come down may sound remarkably optimistic, especially when some analysts are claiming that the South Korean market is already "dead." But Kho is not the only blockchain professional in South Korea who thinks a gradual softening in policy is inevitable.
Lee Jong-cheol, a blockchain business consultant, tells Cryptonews.com,
"If China changes its crypto policy, which isn't beyond the realms of possibility, Seoul could too. The speculative bubble of late 2017-early 2018 is a distant memory now, and that's when most of the existing anti-crypto policy was formed. Losing tech races is not something the South Korean government is used to doing."
And with economic growth slowing to a forecasted -2% next year, a legislative election in April 2020 and scores of domestic companies chomping at the crypto bit, a policy shake-up is not beyond the realms of possibility.
But for now, MediBloc and similar companies will likely continue building partnerships (the company currently has 12 domestic partner hospitals) and expanding, albeit within a restrictive regulatory framework.
And as far as Kho is concerned, blockchain is the only viable route for modern medicine. He explains,
"Providing transparency will increase the credibility of healthcare, speed up procedures and drive down costs for all parties. Personalized healthcare based on more complete medical records – what patient or provider doesn't want that?"
---