'I'm Not a Regulator, But I Can Take a Look' and 20 Crypto Jokes
Disclosure: Crypto is a high-risk asset class. This article is provided for informational purposes and does not constitute investment advice. By using this website, you agree to our terms and conditions. We may utilise affiliate links within our content, and receive commission.
This week in crypto was, unsurprisingly, another FTX week. Sam Bankman-Fried wanted to start a new business to pay back victims of the collapse, but soon he was arrested in the Bahamas following criminal charges the US filed against him, after which he was denied bail and was held in a detention center known for overcrowding and a lack of toilets. The new FTX CEO said that $1 billion worth of assets was recovered, and claimed that Bankman-Fried's crypto empire had no corporate controls and a surprising lack of financial and other record-keeping.
Meanwhile, mid-week, Binance saw more than $3 billion of net withdrawals as rumors about alleged problems spread, with some reports claiming that Binance and Changpeng Zhao could be facing money laundering charges in the US, and some investors not being satisfied with the exchange's Proof-of-Reserves audit. Also, Kevin O'Leary slammed Binance during a Senate hearing on Wednesday. Its competitor Coinbase saw a 66% increase in requests from law enforcement this year compared to last year. As this was happening, a US senator said he was not a regulator but that he saw no reason crypto should exist, and another US senator put forward a bipartisan bill aimed at cracking down on money laundering loopholes in the crypto industry.
As all this was happening, MetaMask teamed up with PayPal to enable its US users to buy ETH from within the wallet via the payment giant, Apple said it'd allow iPhone and iPad users to install non-App Store apps next year, and Busan said it would become the first city to launch and operate a crypto exchange by the end of 2023. Meanwhile, Lodestar Finance lost $6.9m in an exploit, and disgraced biotech entrepreneur Martin Shkreli claimed to know who Satoshi Nakamoto is.
In mining & regulation news: repeated blackouts in Cuba made operating crypto mining rigs impossible, while Russian energy providers hunted illegal crypto miners who were plying their trade from home. The G20 countries planned to create a policy consensus on crypto in a bid to regulate it, while, in Brazil, the regulators said they'd look into ways to police the issuance of tokenized assets, and the Public Ministry claimed that the "Bitcoin Pharaoh" hired "professional gunmen" to murder his crypto competitors. Speaking of crime, police in China arrested 63 people accused of laundering $1.72 billion via crypto, and French prosecutors shut down two crypto scammers who used "suitcases" full of counterfeit cash to trick crypto investors.
Now that we've been thoroughly newsed, let's get totally joked.
__________
Good morning, CT! A sat for your thoughts.
https://www.twitter.com/CryptoDonAlt/status/1602948129149845505
__
How's everybody doing?
Only indicator of sentiment became:

"are we below or above 17k today?" pic.twitter.com/fZ09Z0nSdJ

— Teddy (@TeddyCleps) December 10, 2022
__
Nothing new in the regulationland.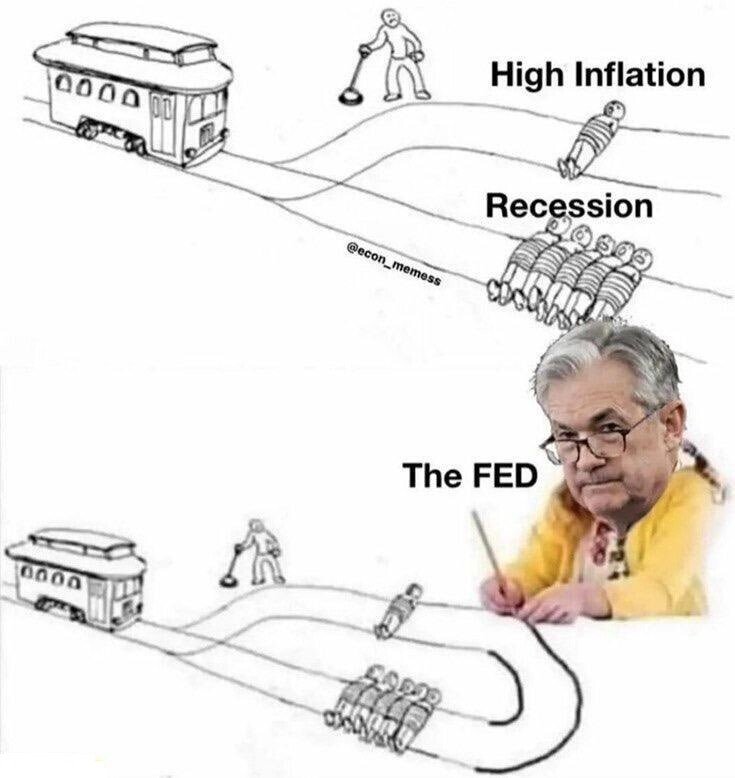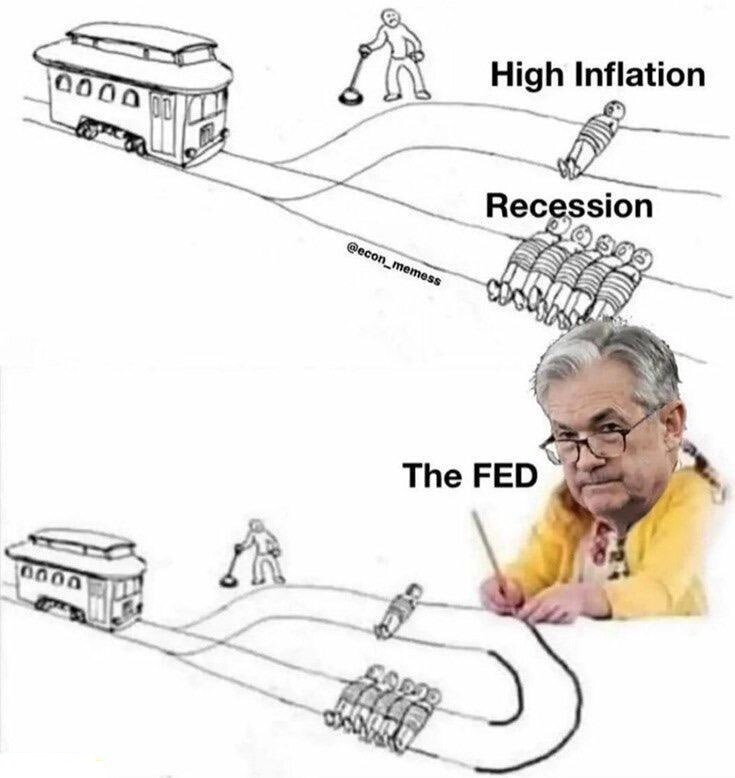 __
HODLing is turning into mental martial arts skill.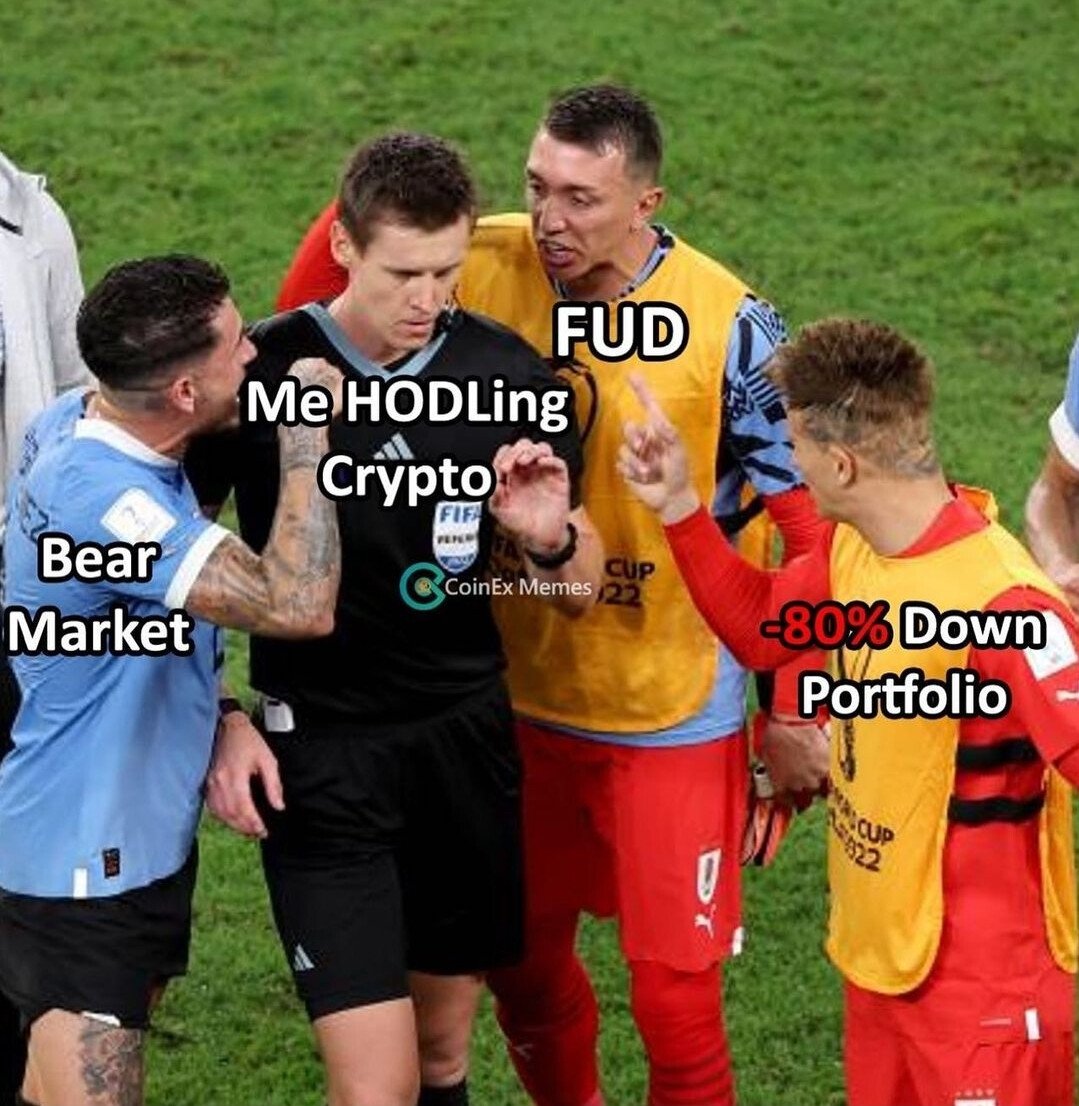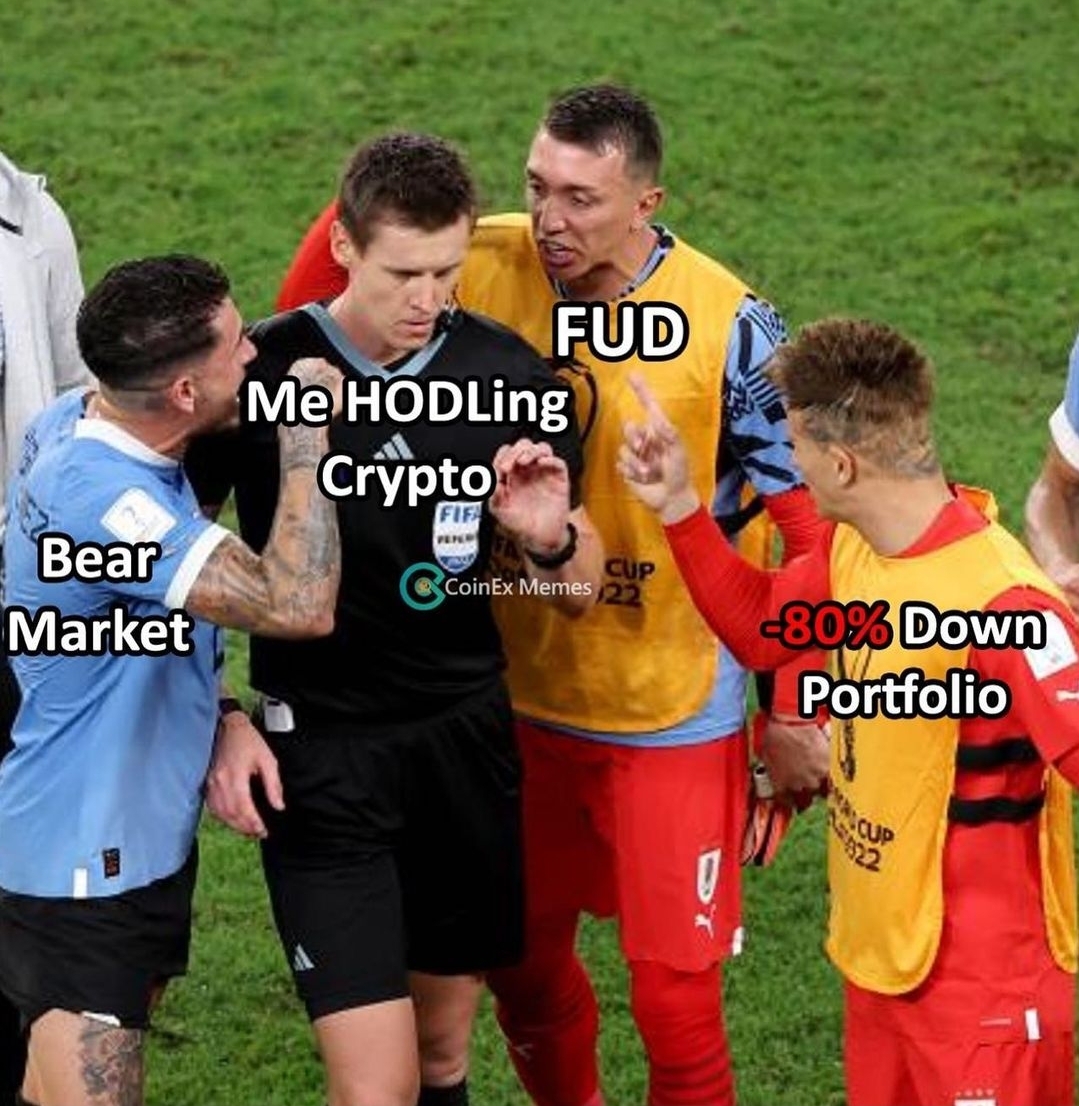 __
No problem, nothing to see here.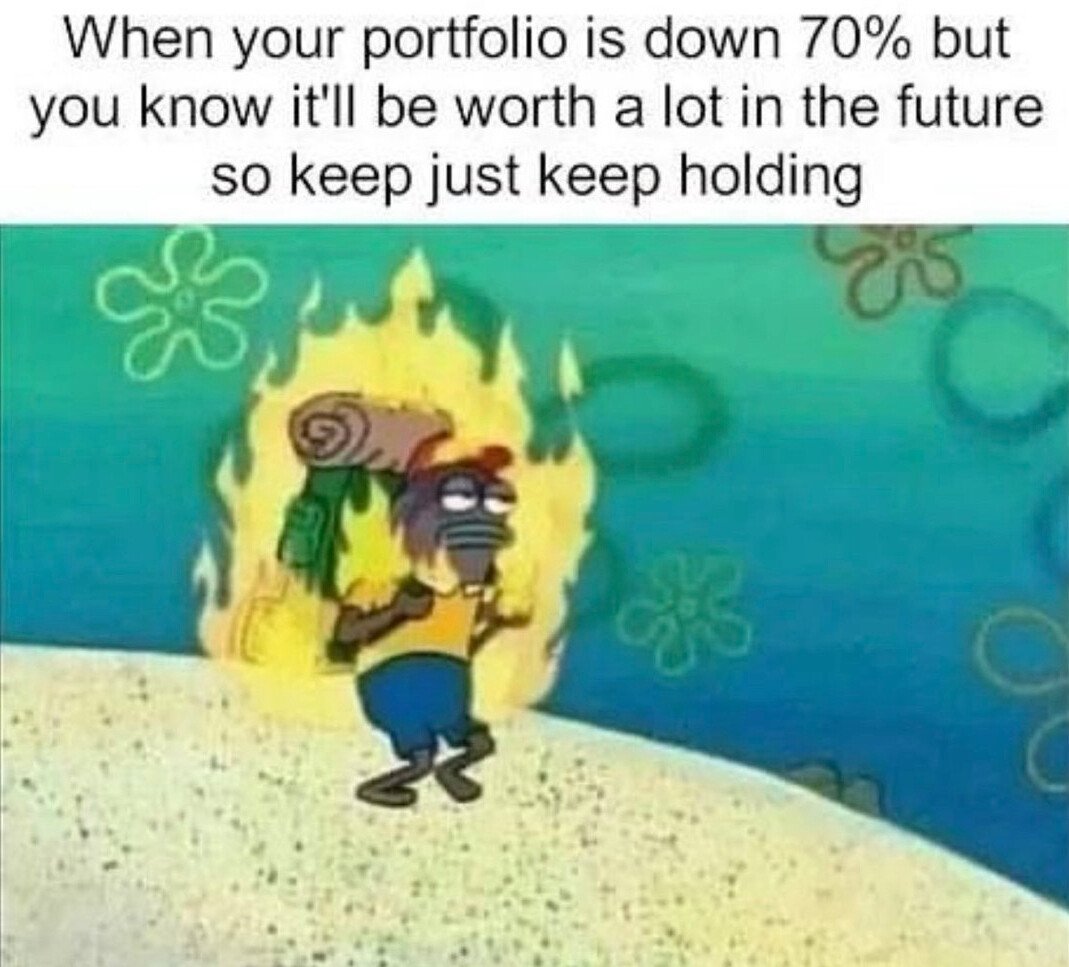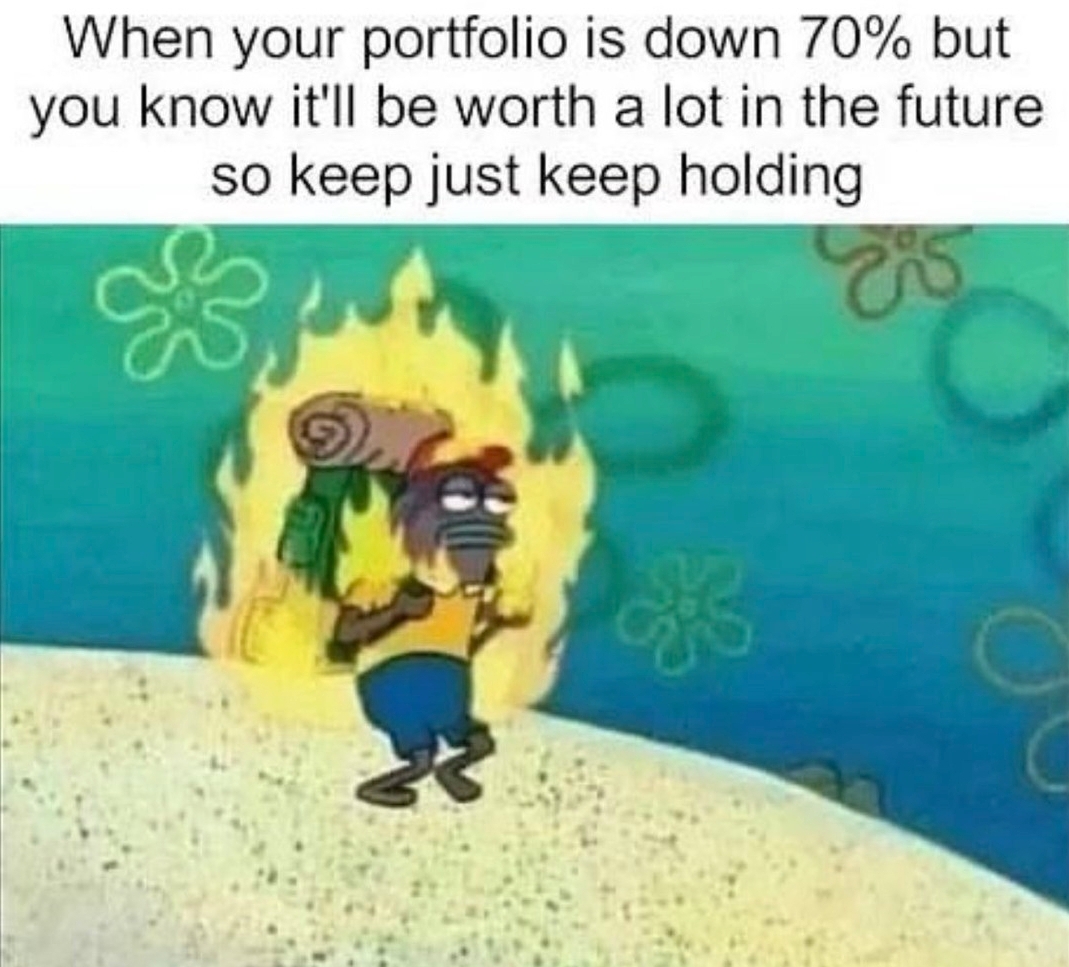 __
There was nothing wrong with their meth.
"I did the meth and calculated SBF will go away for 69 years" pic.twitter.com/XkQN3GQVV5

— //Bitcoin 𝕵ack 🐐 (@BTC_JackSparrow) December 13, 2022
__
🤣
SBF: do you have any vegan options?

The prison guards:pic.twitter.com/x4lXKtB4kP

— LilMoonLambo (@LilMoonLambo) December 14, 2022
__
Dedication.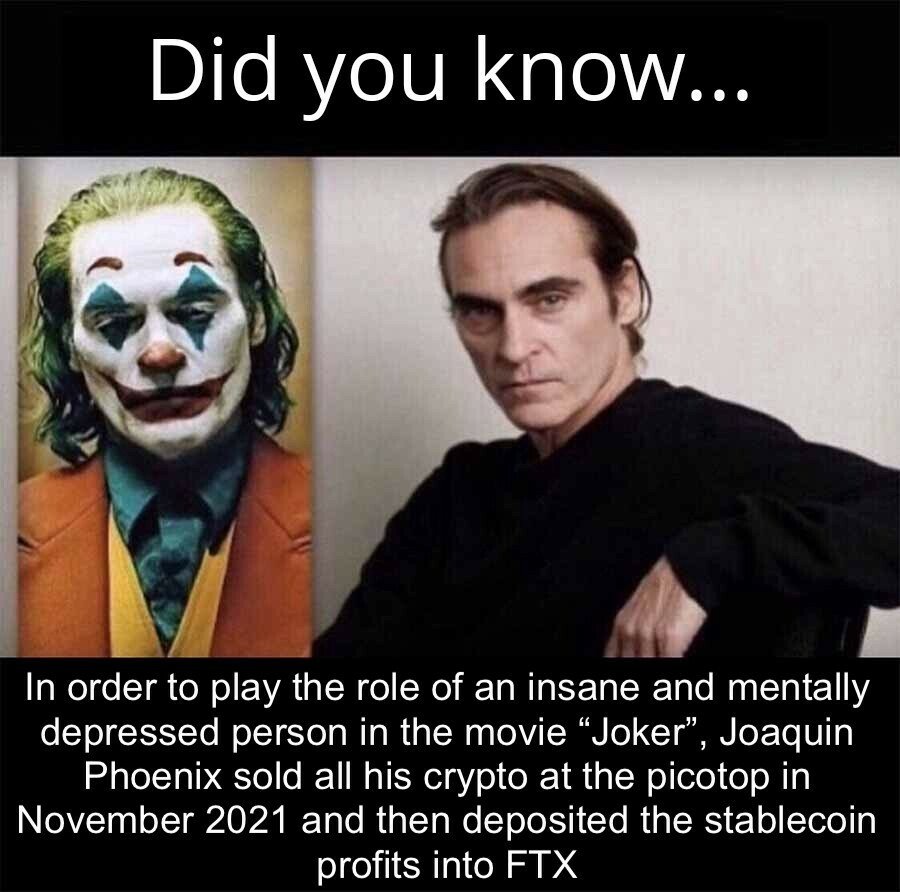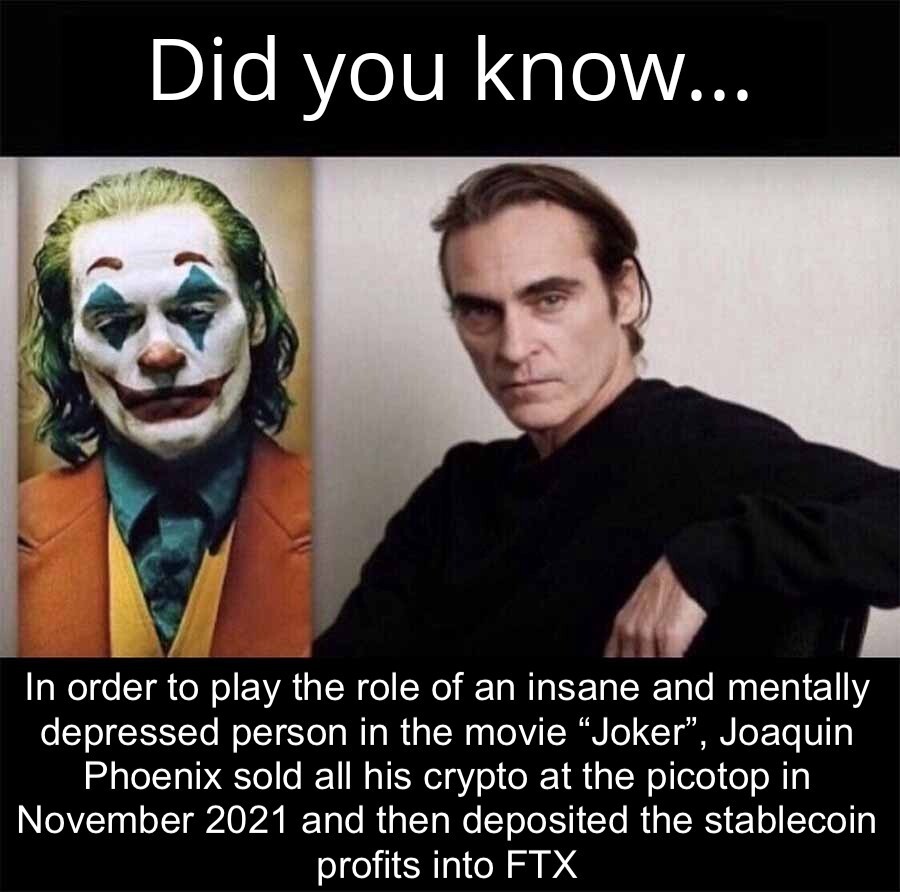 __
Album finally out, (alleged con) artist finally in.
Str8 Outta Margin

— Damn Yeah (@DamnYeahCrypto) December 14, 2022
__
SBF got the VVIP spot in the cell.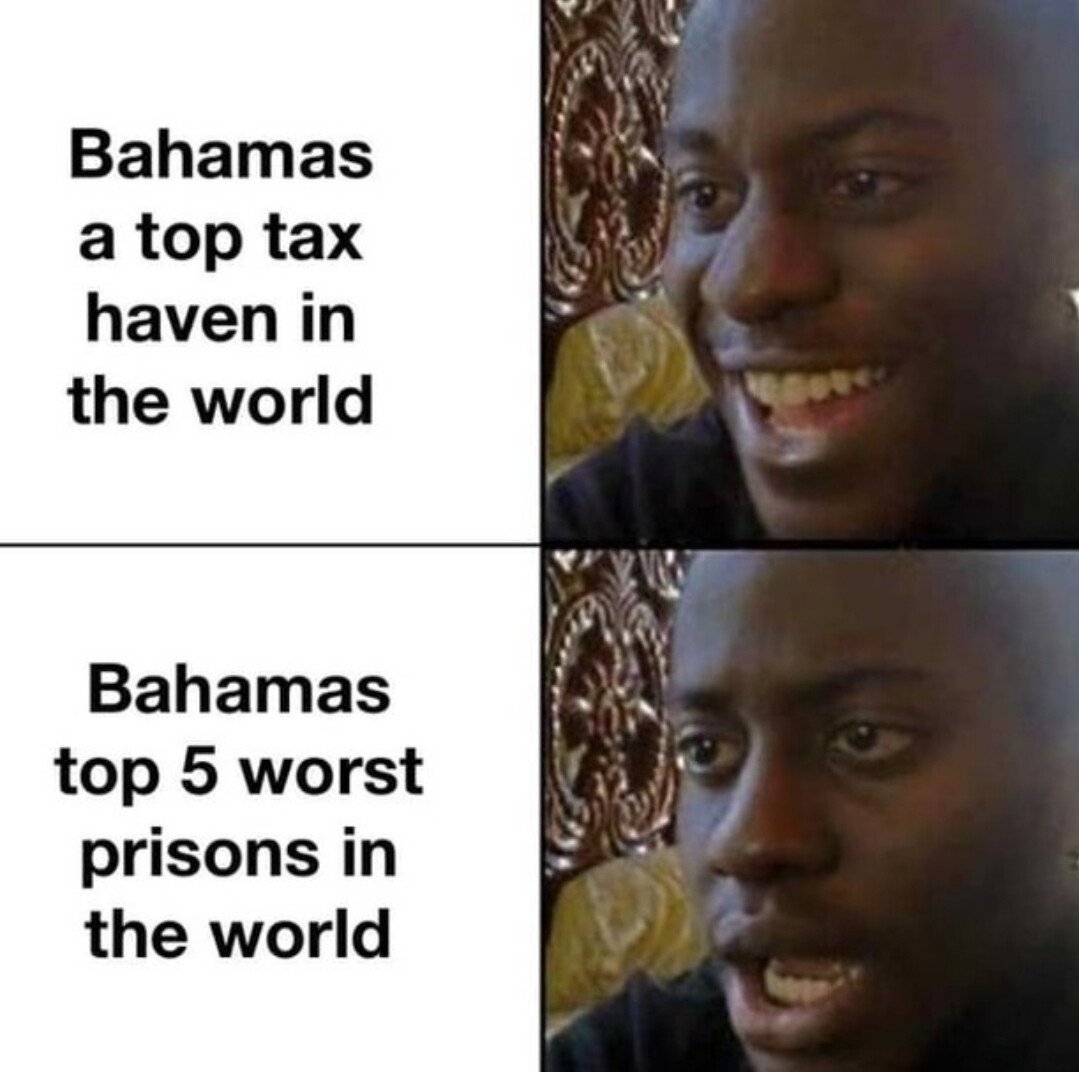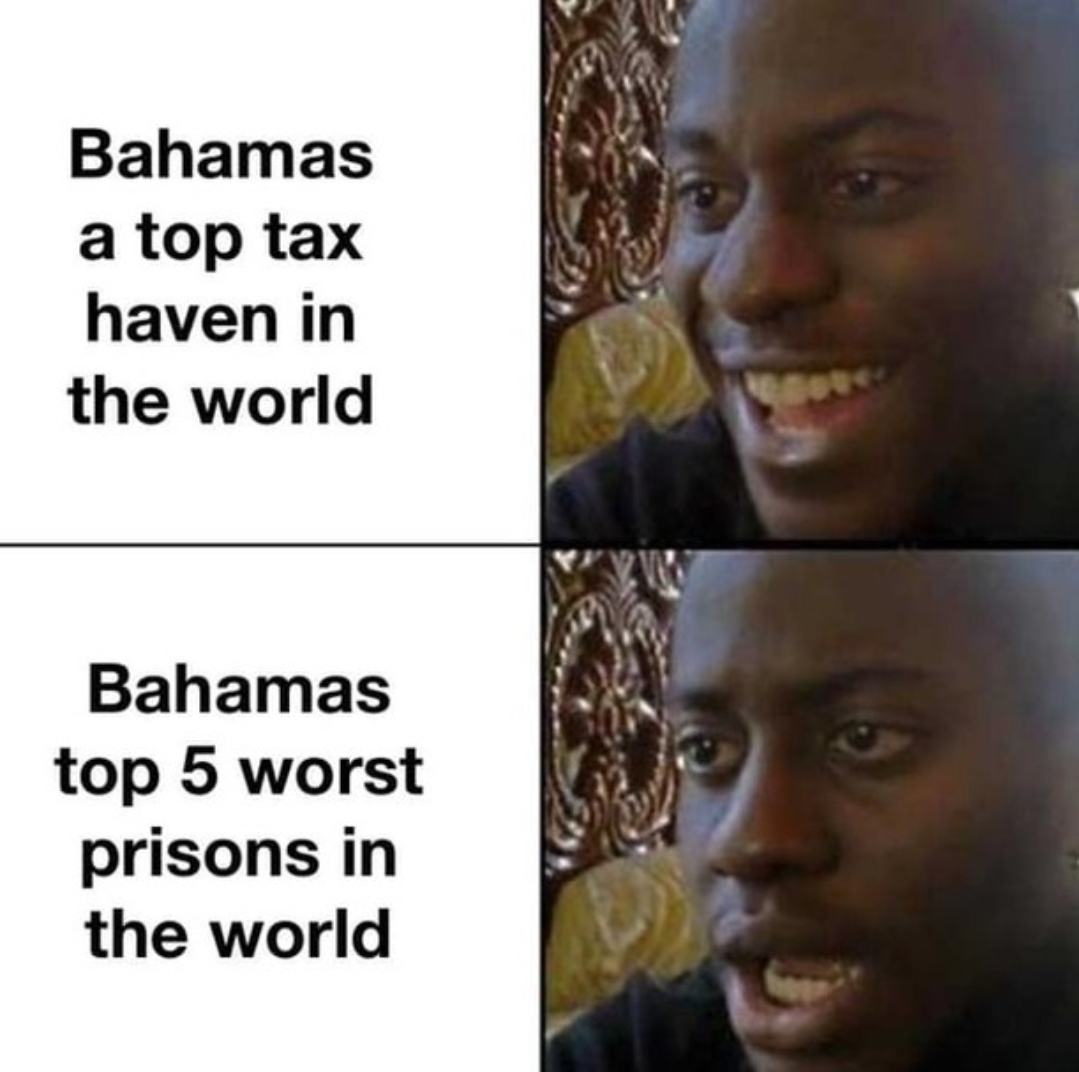 __
He made all the news.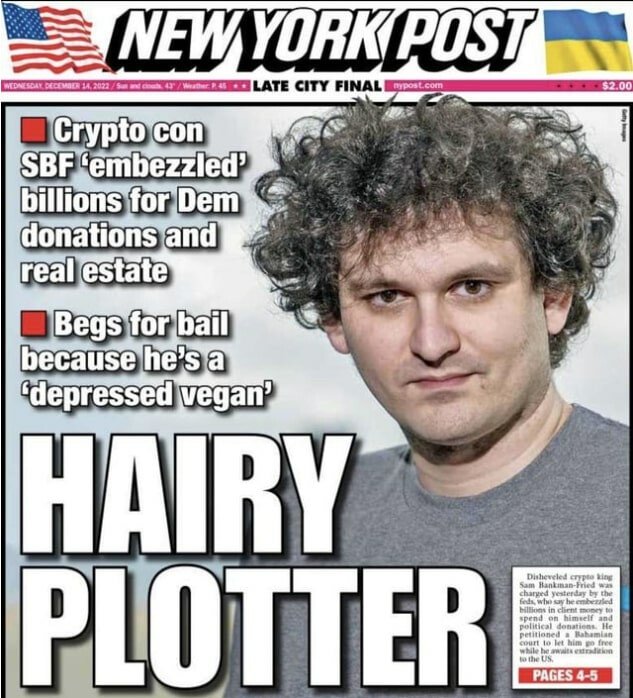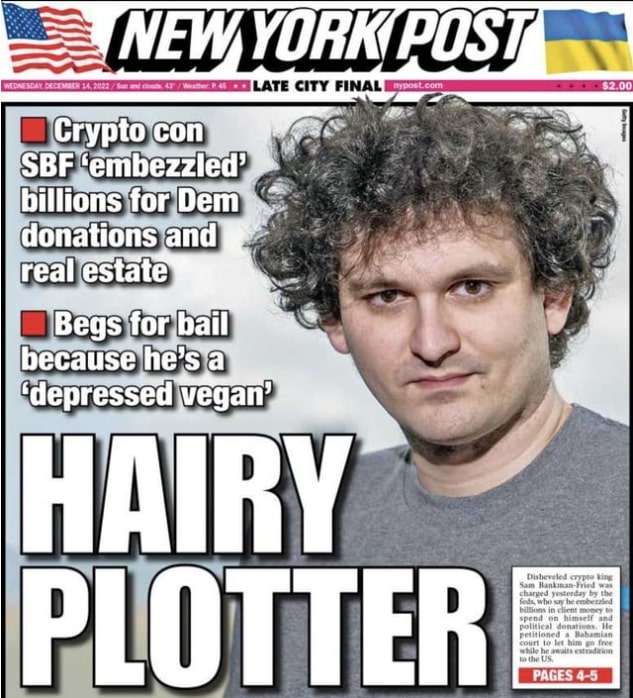 __
Now they have ATM cats not letting us take our money! But there is no crypto cat! … Is there?
limited withdrawals pic.twitter.com/m00B5kxFNd

— Dont Show Your Cat (@DontShowYourCat) December 13, 2022
__
Buy the goddarn dippity dip!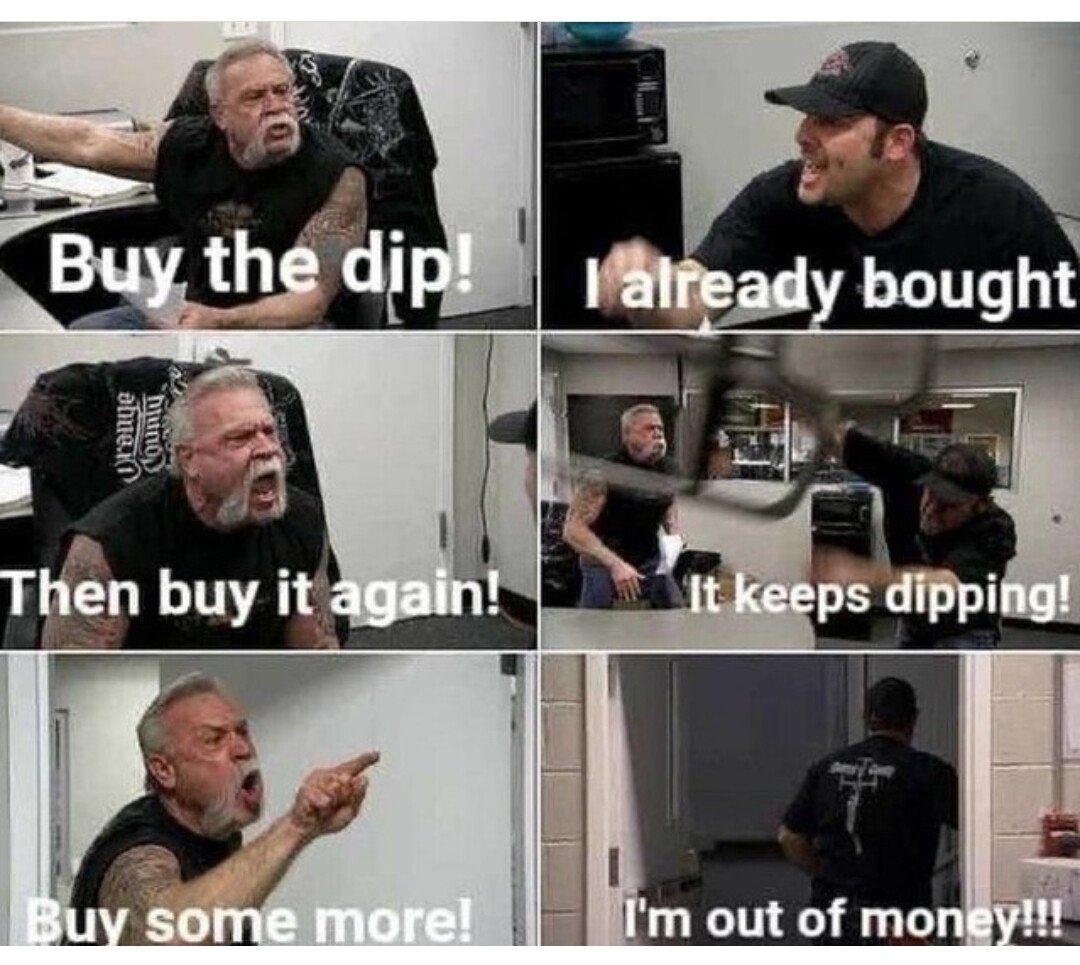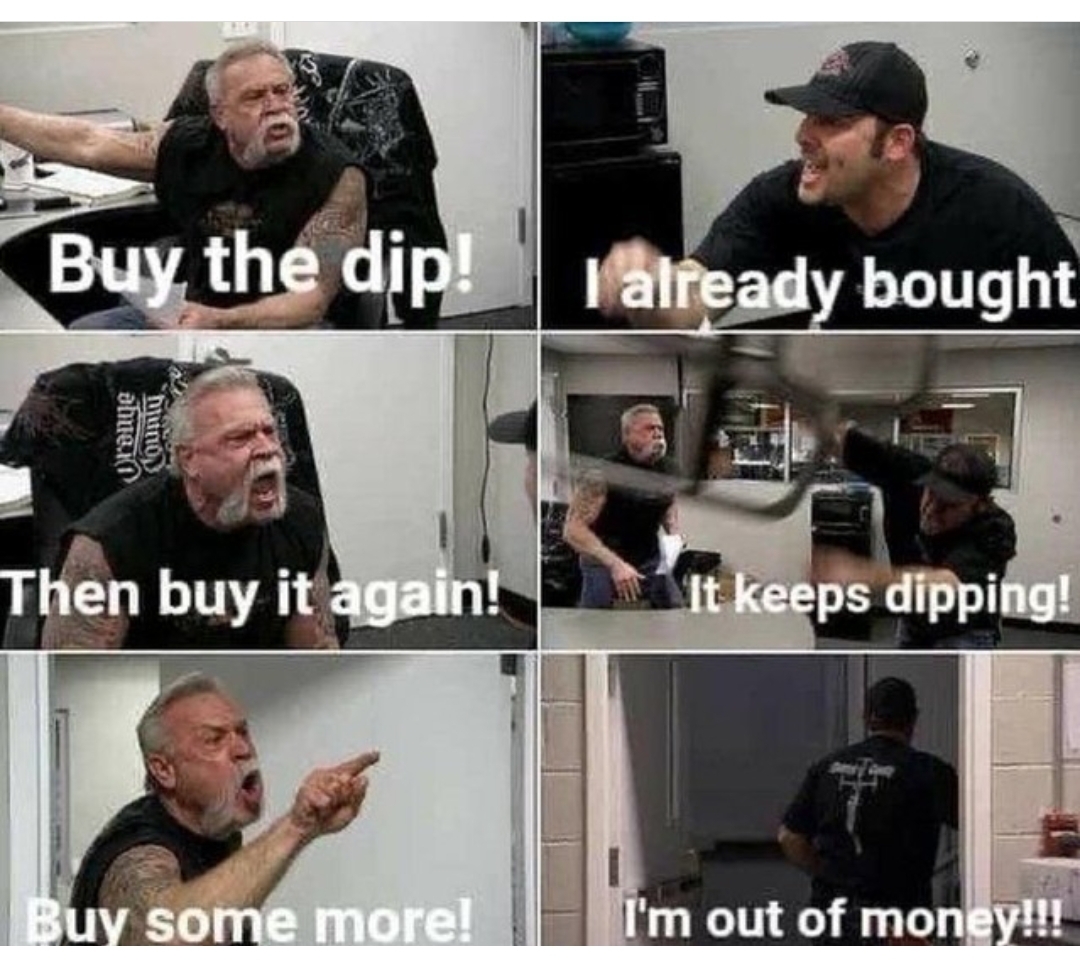 __
Dodged one.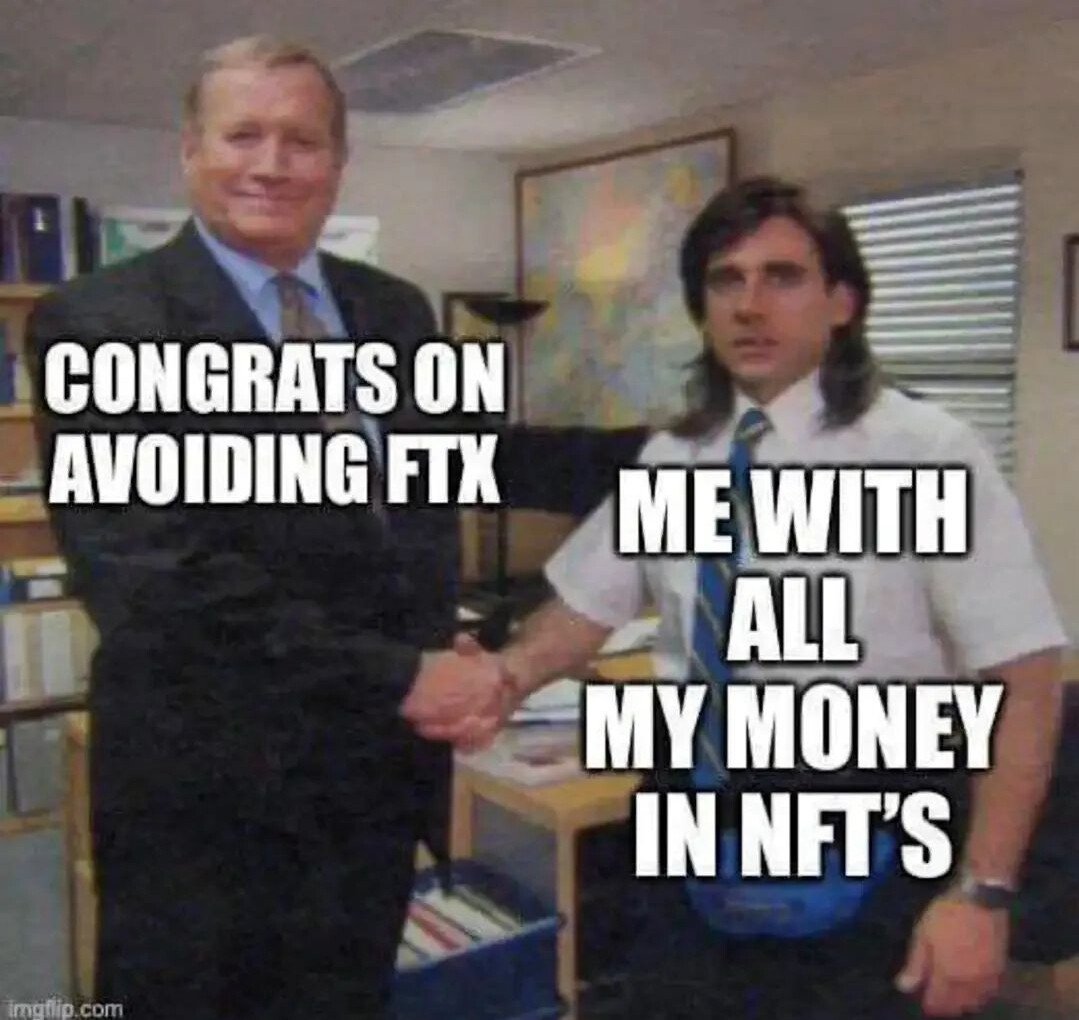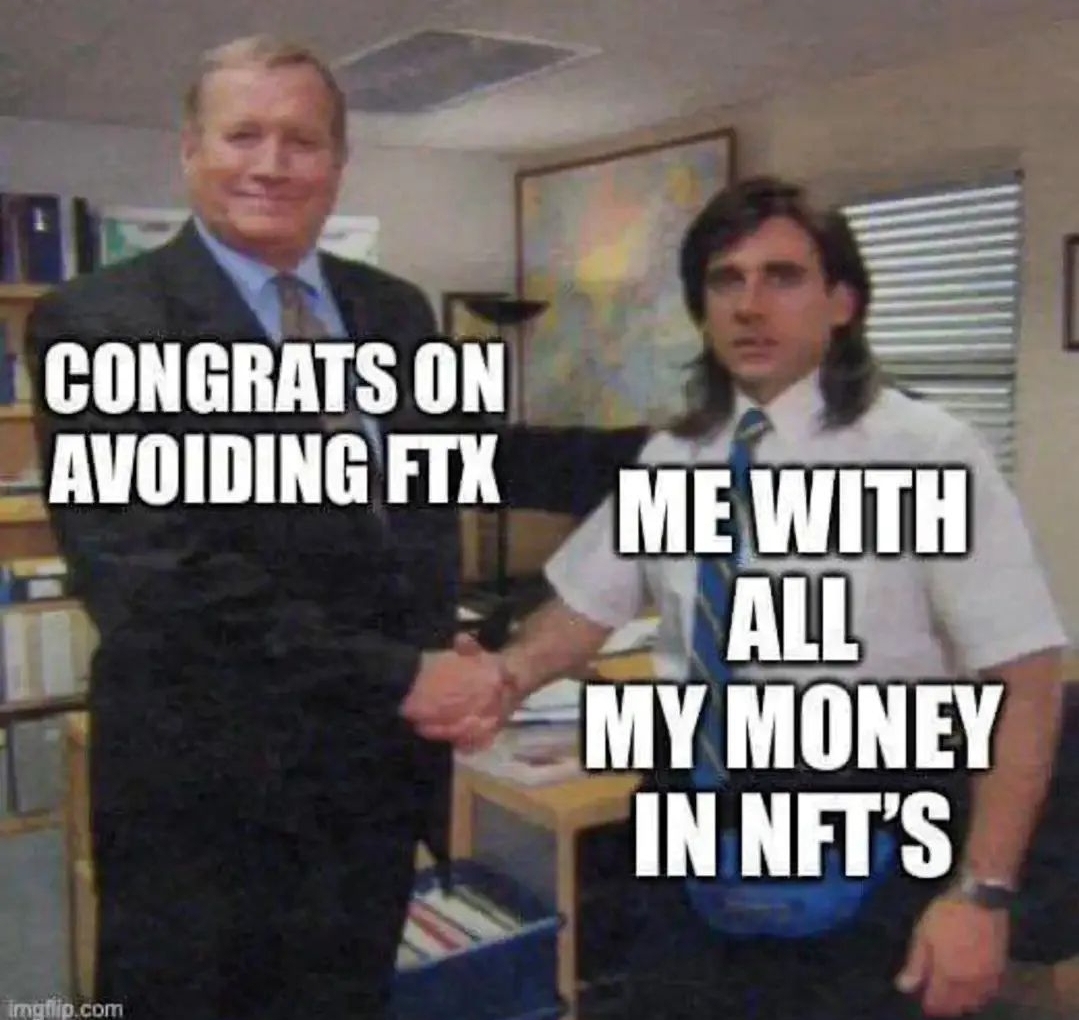 __
Likely won't help. Still has the other arm. And she's obviously right-handed. Just saying…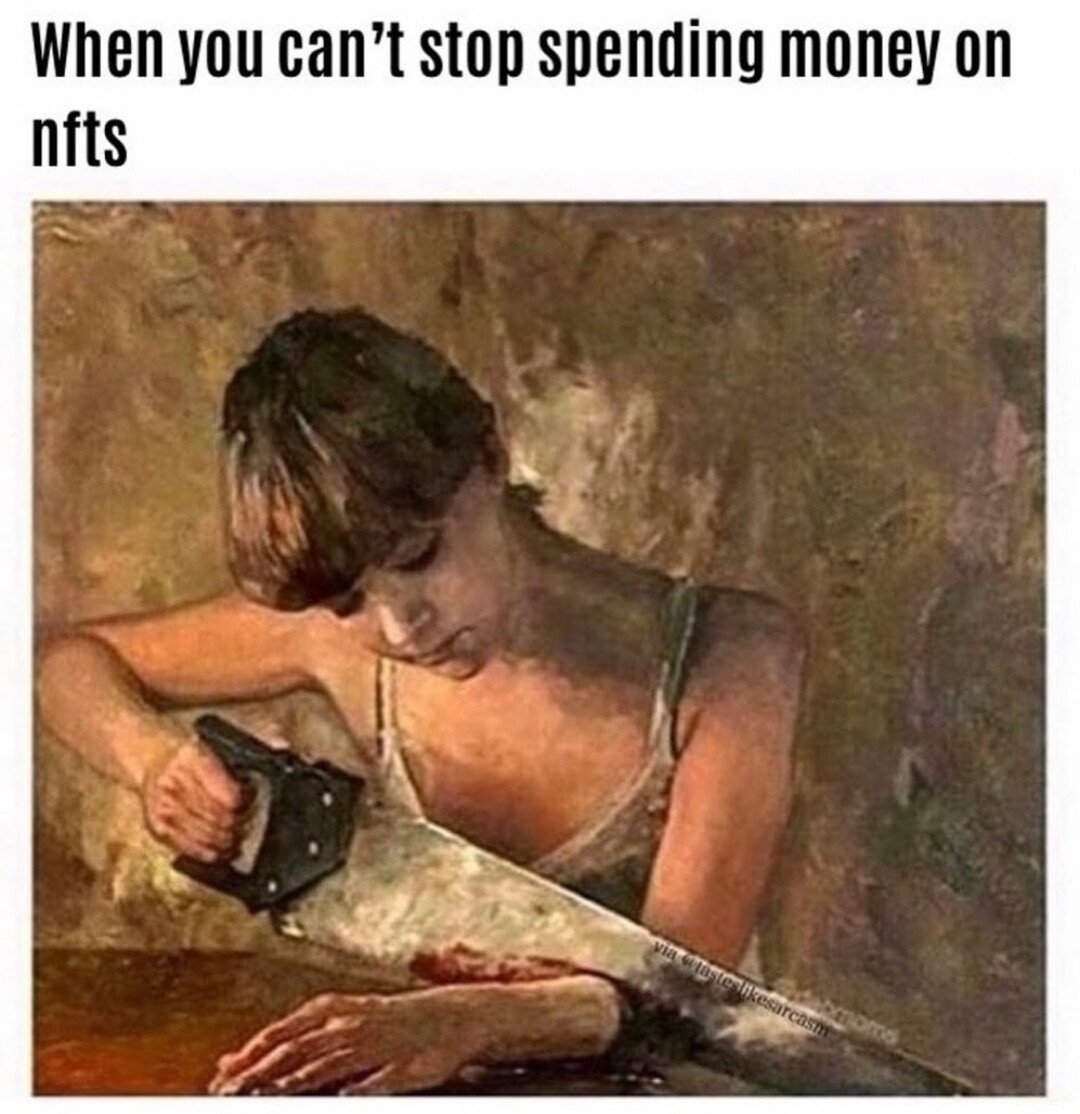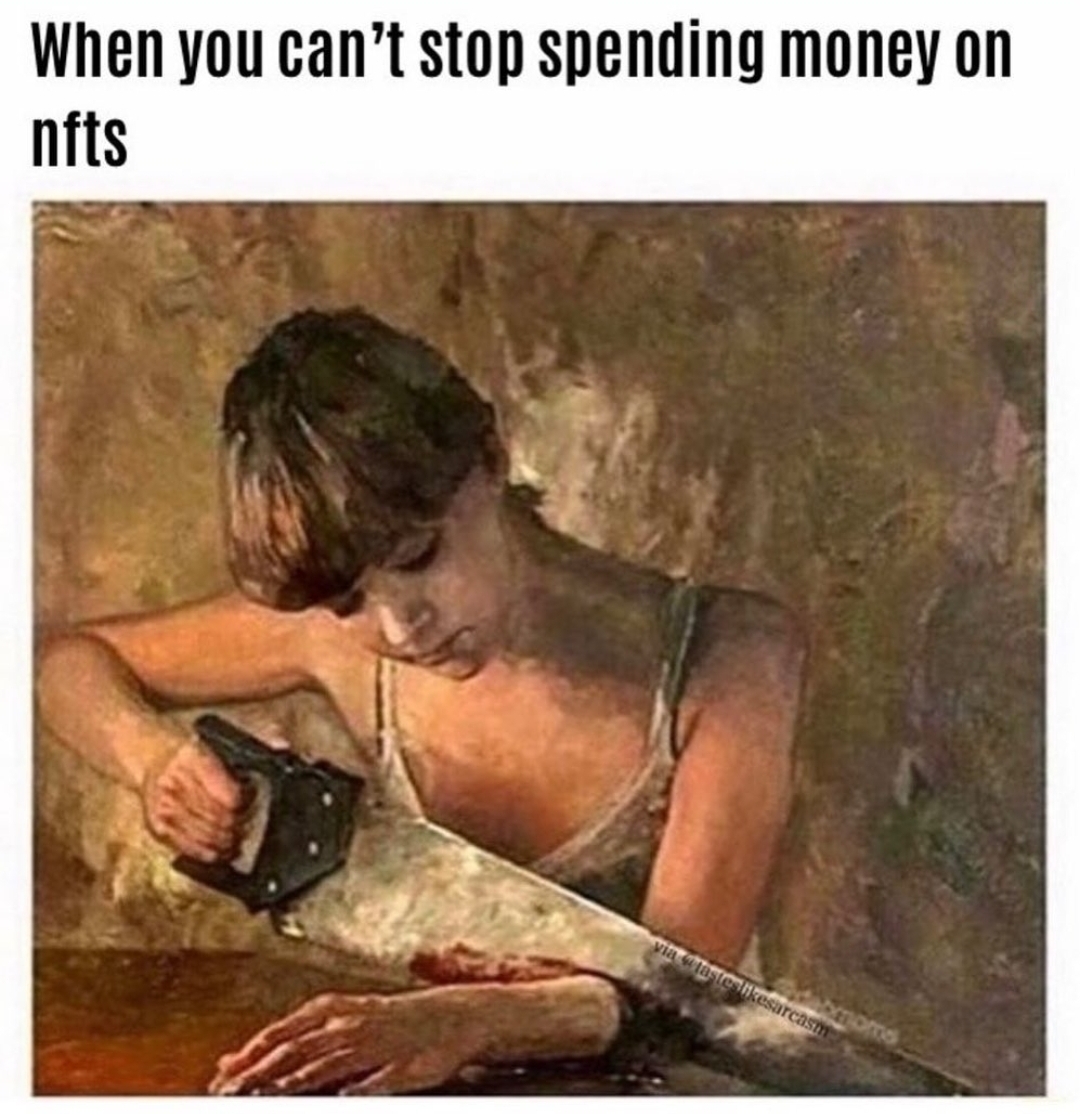 __
True or false?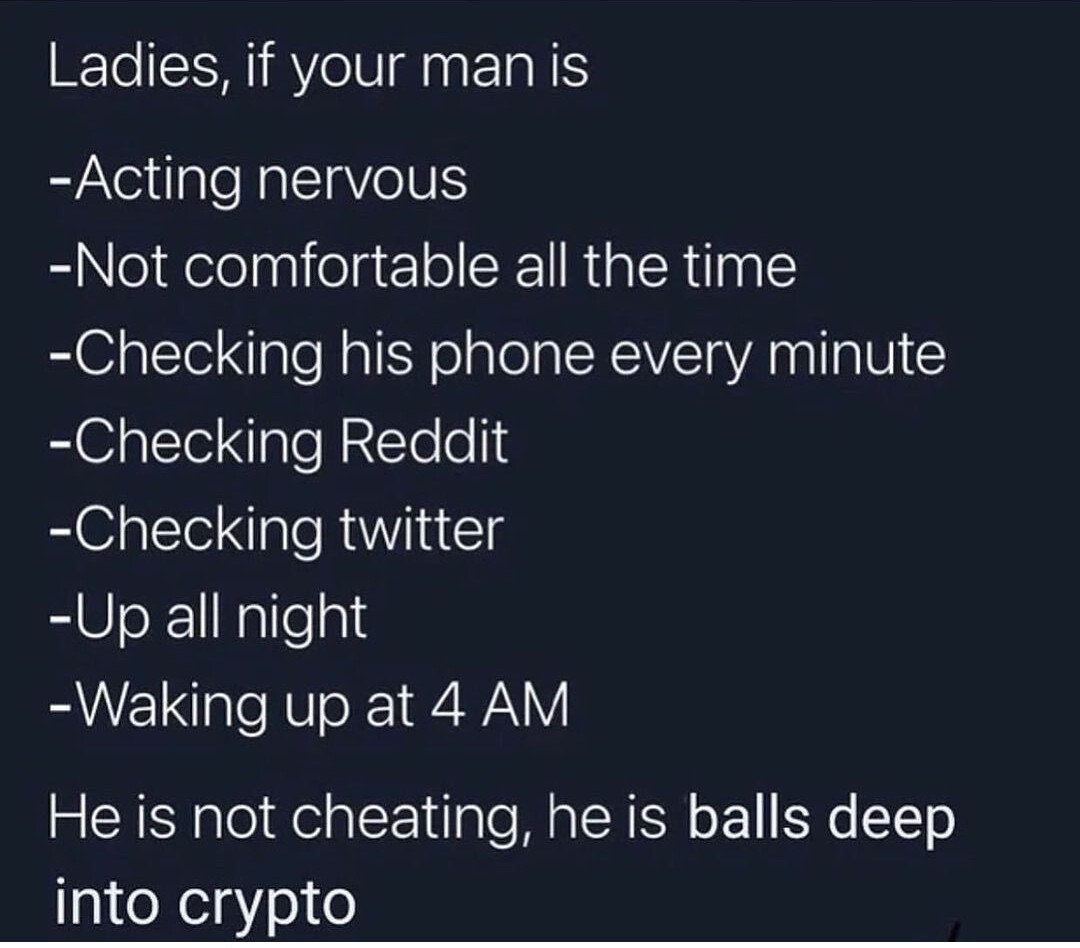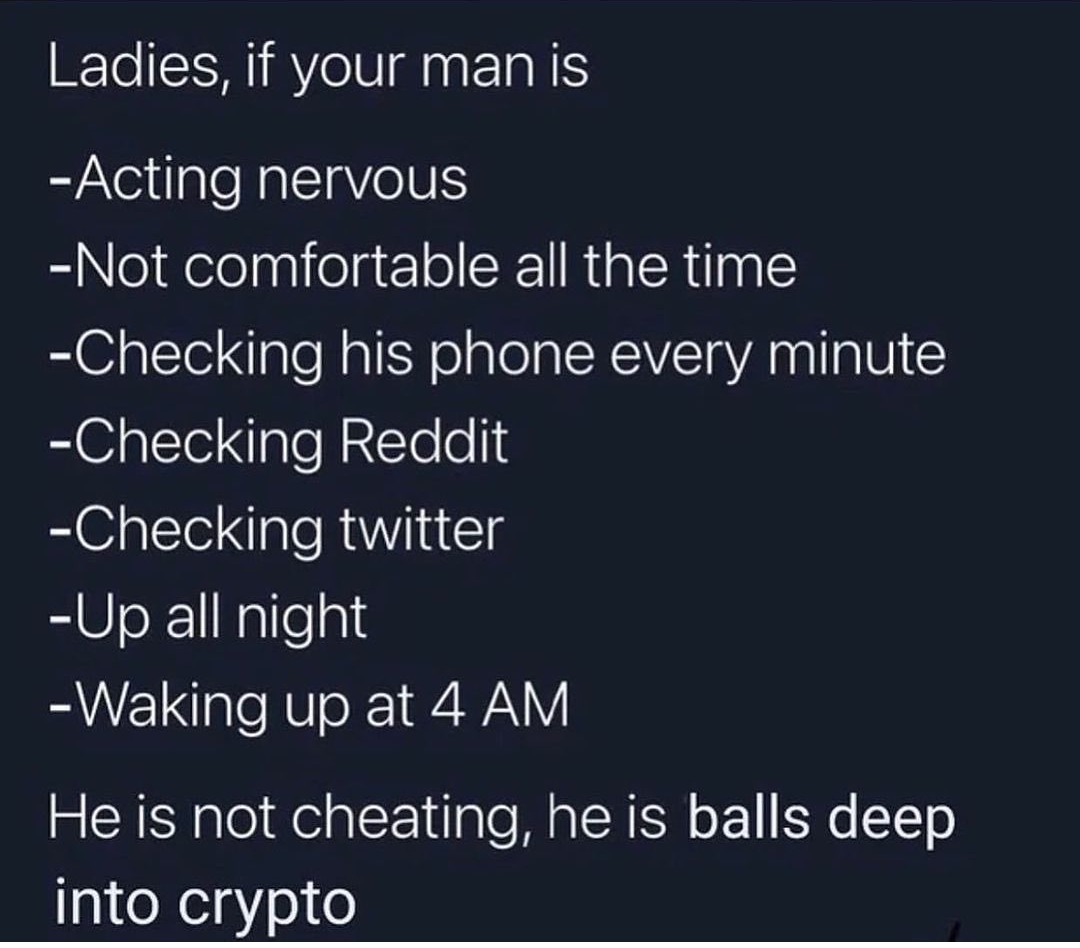 __
…
"We just hit 7.1% inflation, which basically means if you get a 5% pay raise you're still down -2.1%. In reality, I think inflation is more like 12%. I'm hedging with monkey NFTs and staking them for passive income. Trust me the engagement ring can wait."pic.twitter.com/ZUby9ybPzY

— LilMoonLambo (@LilMoonLambo) December 13, 2022
__
People be so funny.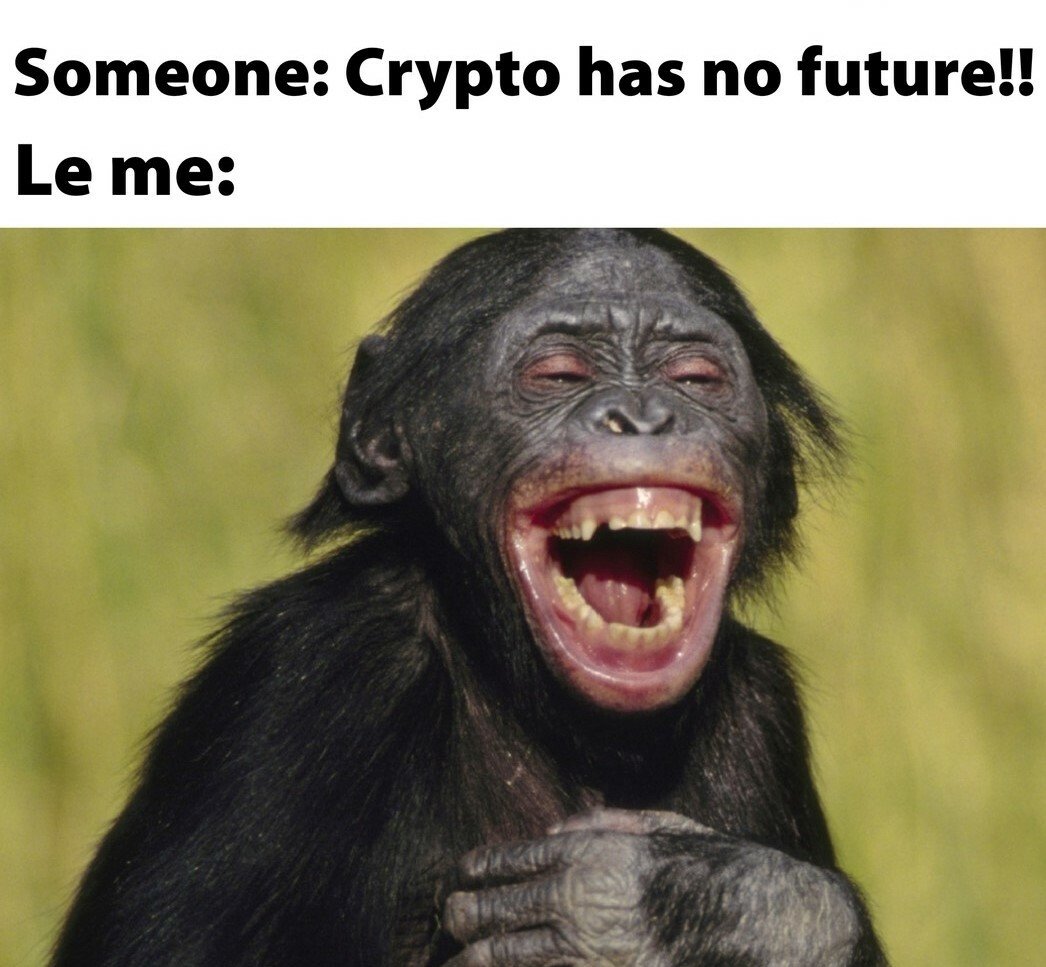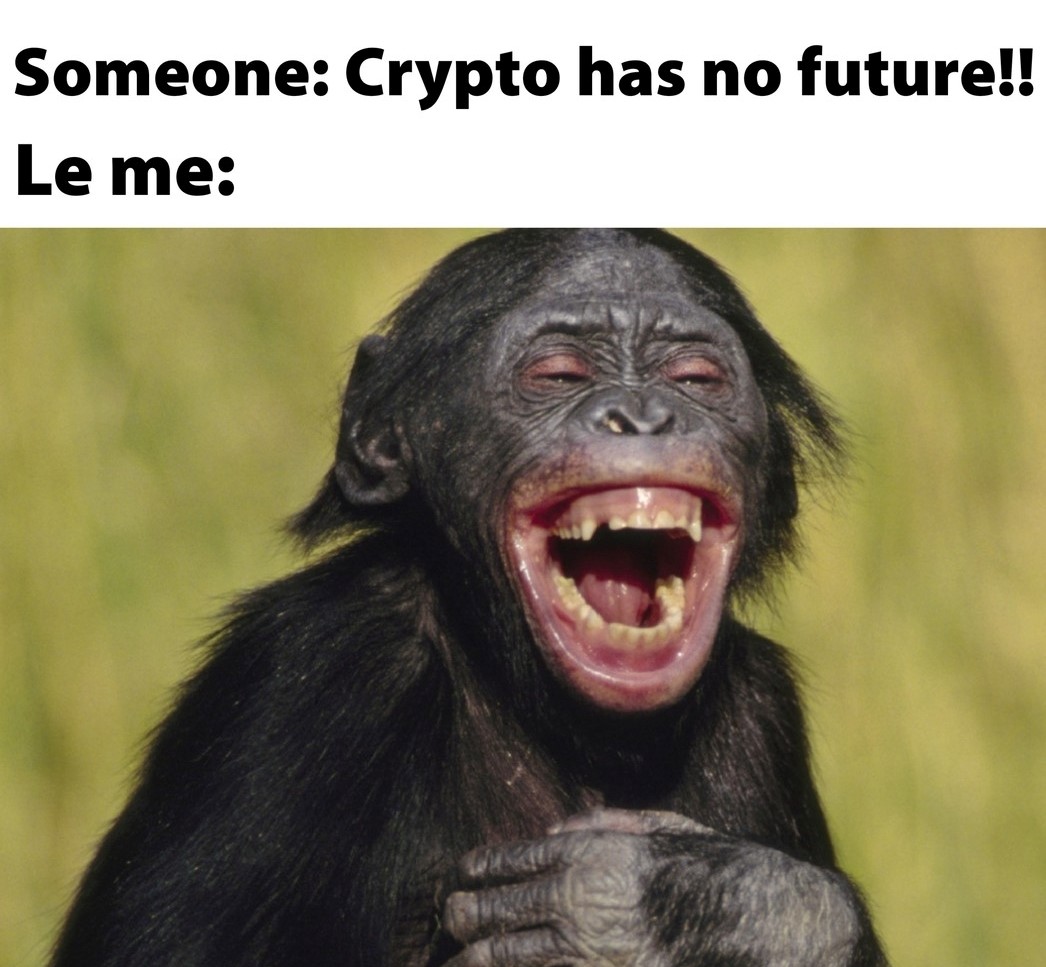 __
Merry closer-to-halving day.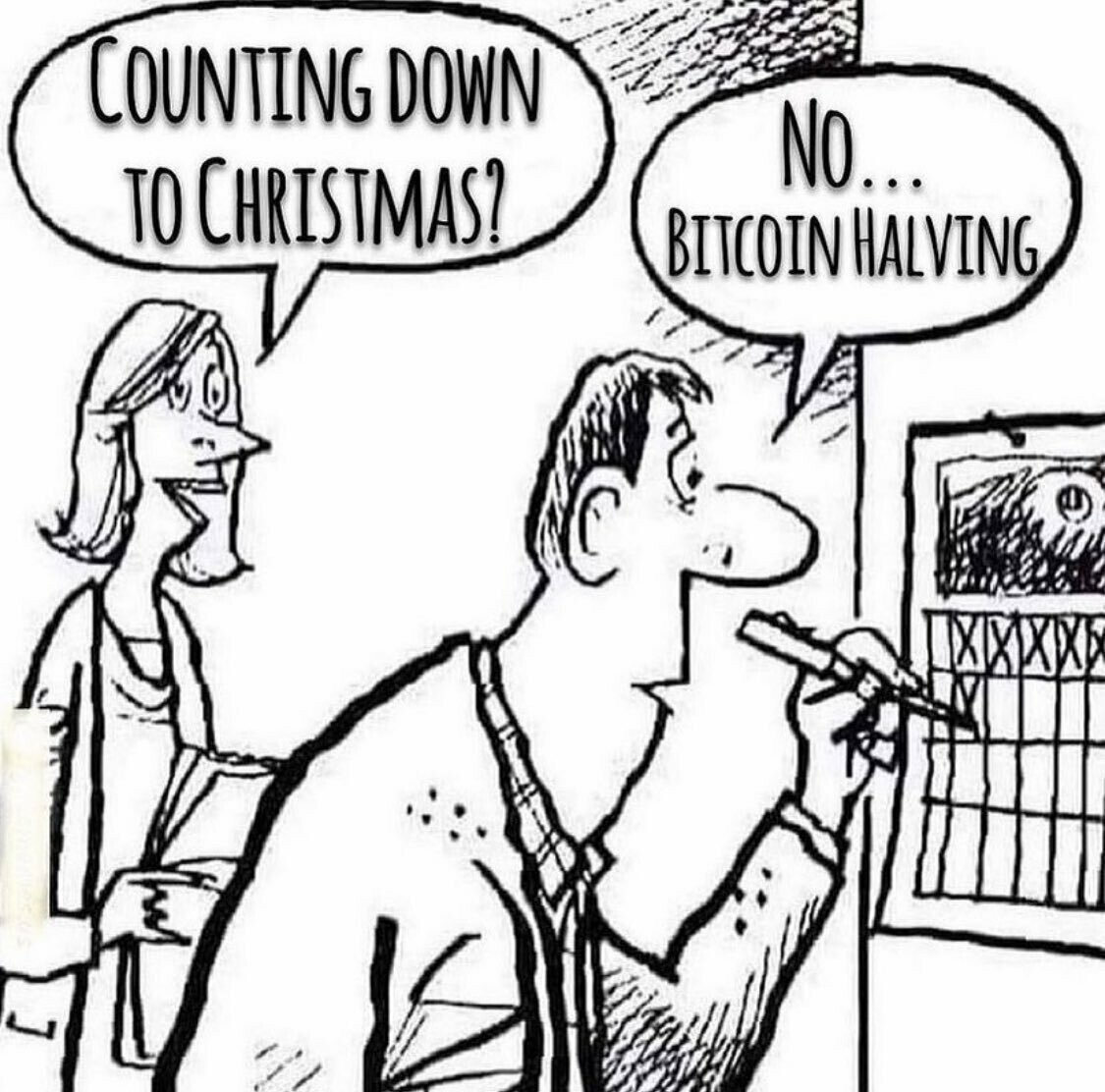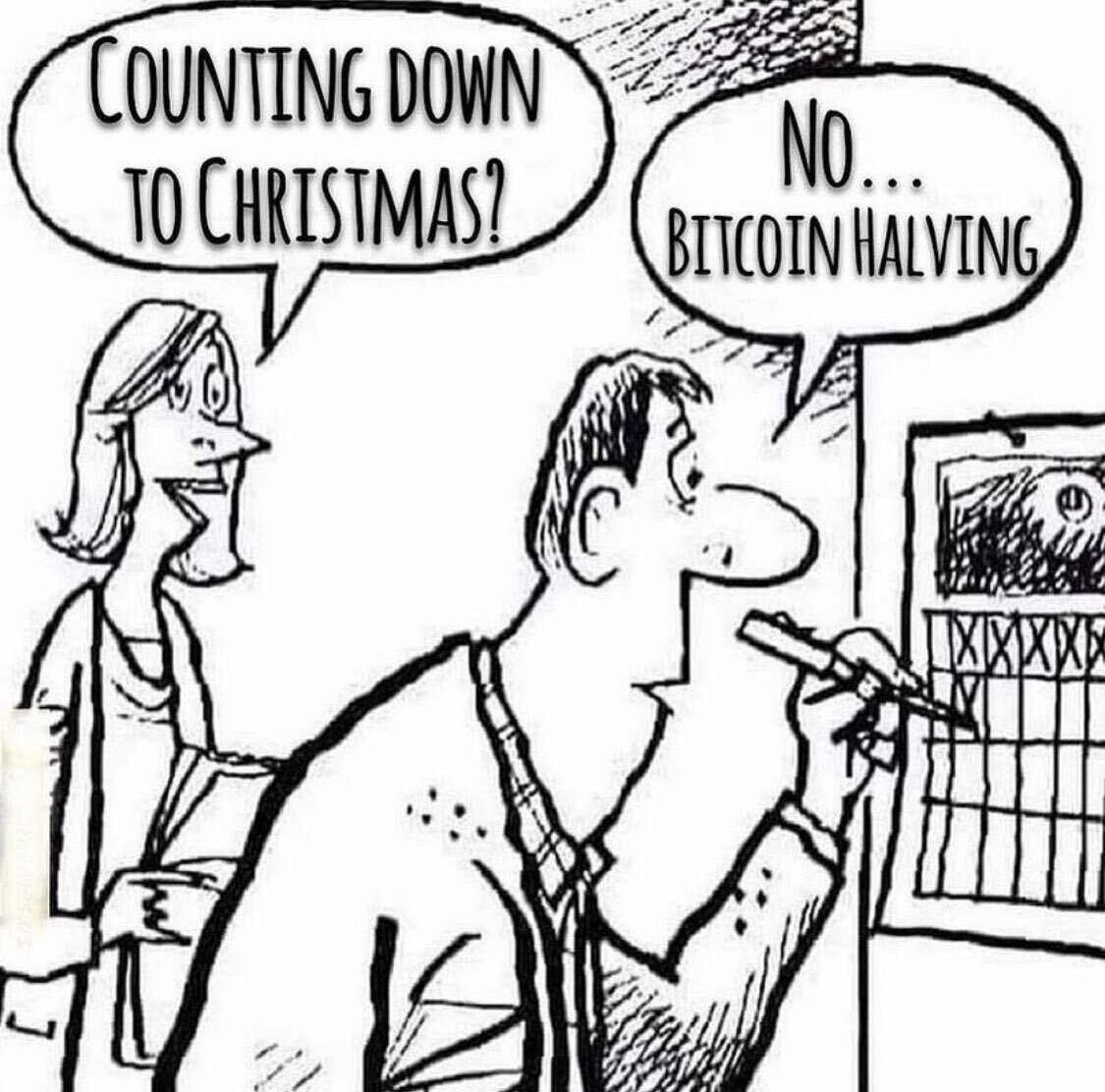 __
And lastly, as always, here is your documentary based on true documented events as they happened.
https://www.twitter.com/naiivememe/status/1602027264983830528
---