Hearing Snubs, Attractive Cryptos, Phishing Exploits and 20 Crypto Jokes
Disclosure: Crypto is a high-risk asset class. This article is provided for informational purposes and does not constitute investment advice. By using this website, you agree to our terms and conditions. We may utilise affiliate links within our content, and receive commission.
For the beginning, here's the most relevant news from the week behind us. Check if you missed something.
A new CoinShares report showed dwindling volume on crypto investment products, and Reddit 'digital collectibles' trading volume shot past its all-time high, while the Japanese credit card giant JCB said it's set to begin a CBDC pilot, Western Union filed three trademark applications associated with digital assets, JPMorgan was exploring digital identity wallets in Web3, the South Korean city of Busan signed collaboration deals with Crypto.com and Gate.io, and Circle turned bullish on the crypto industry in European Union. A report said the Web3 industry can add as much as $1.1 trillion to India's GDP by 2032, a KPMG & Aspen Digital study revealed that wealthy Asian investors are keen on crypto, Apple updated its App Store Review Guidelines with more rules for crypto and NFTs, and Meta revealed its partnership with HEC Paris and L'Oréal. Meta's metaverse business lost over $3.5 billion in Q3, while a16z's flagship crypto fund fell 40% in the first half of this year.
As this was happening, a number of South Korean crypto industry leaders failed to show up to a parliamentary hearing including Terra cofounder and Bithumb shareholders, crypto fraudsters were preying on Japanese social media and chat app users, two Americans were jailed for stealing $330,000 in crypto by 'sim-swapping', a South Korean government worker 'embezzled public funds and escaped with $2.8 million in crypto', two Chinese intelligence officers got charged for bribing an FBI agent with BTC, and customs officers in Argentina seized 342 crypto mining rigs. UAE central bank completed its first CBDC payment transaction, Singapore's MAS could introduce a risk awareness test for retail investors before they're allowed to trade crypto, the UK Parliament voted to recognize crypto, and a new report found that the SEC crackdown on crypto makes the industry move attractive to investors.
Meanwhile, an infamous hacker stole $1 million worth of crypto, and Binance CEO said they were closer to identifying the hacker behind the $570 million exploit, while FTX users lost millions of dollars to a phishing exploit, but the exchange said they'll make users whole again. Speaking of it, FTX got the approval of a US bankruptcy court to take over Voyager Digital's assets. Kraken decided to restrict and eventually shut down services for Russian accounts, MakerDAO will move $1.6bn of its USDC reserves to Coinbase to earn a yield of up to 1.5%, and Tel-Aviv Stock Exchange released its new strategic plan for the years 2023-2027 which foresees the creation of a new platform for digital assets. While Charles Hoskinson slammed the XRP community for spreading conspiracy theories, John Deaton praised XRP holders for their support in the ongoing Ripple lawsuit. Nik Bougalis left Ripple after nearly 10 years at the firm, crypto staking platform Freeway halted withdrawals citing 'unprecedented volatility', and Binance CEO CZ was still backing Elon Musk's Twitter takeover.
Joke time!
__________
GM, CT!
GOOOODDDD MORNING BULLS
pic.twitter.com/rOzKK0R5Gu

— K A L E O (@CryptoKaleo) October 26, 2022
__
Aww, don't be like that, look how cute. GM to you too, bear.
gm to all (except the bears of course) pic.twitter.com/YXAZHFcS7i

— Matthew Graham (@mattyryze) October 26, 2022
__
It's everywhere.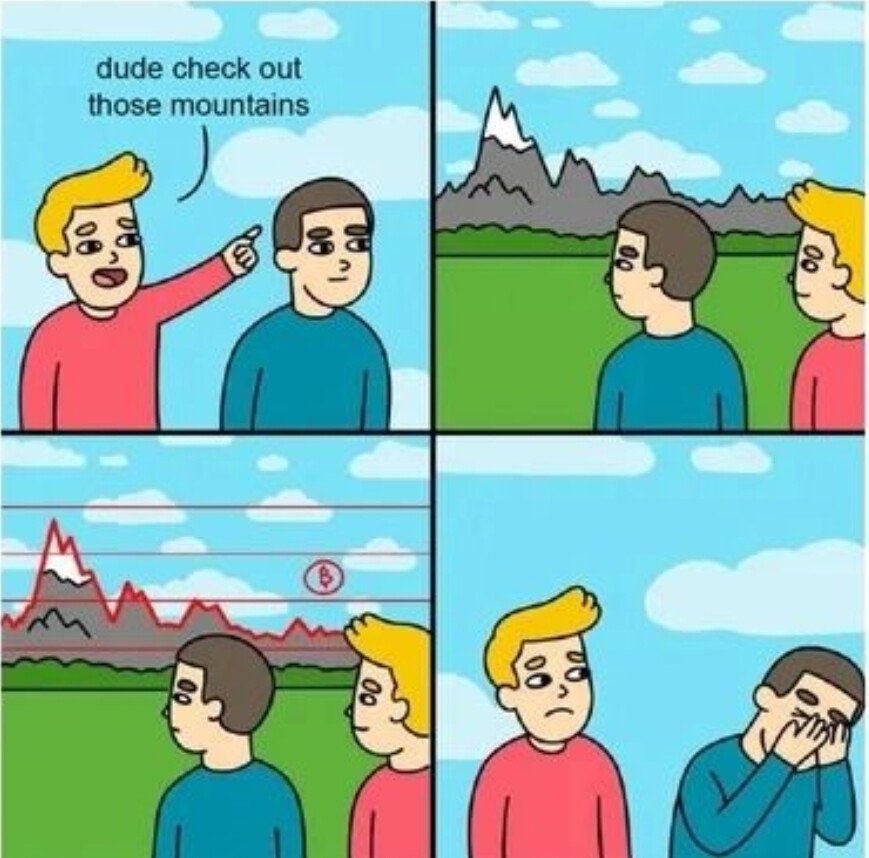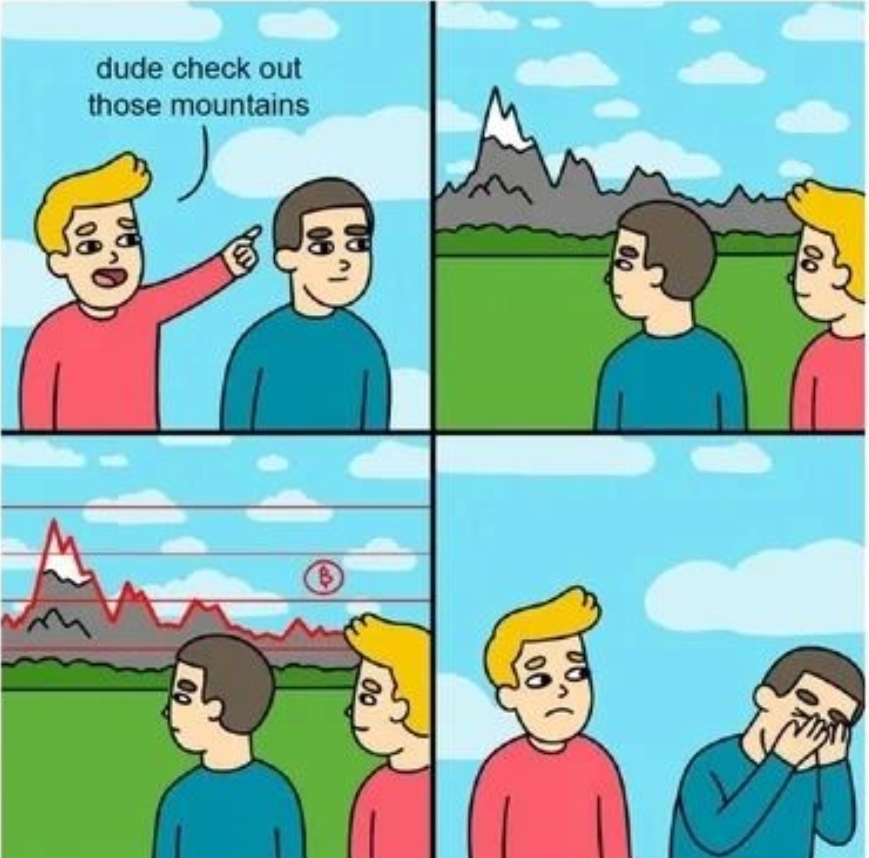 __
Let's check what analysts predict for BTC in the next two years based on the current trajectory.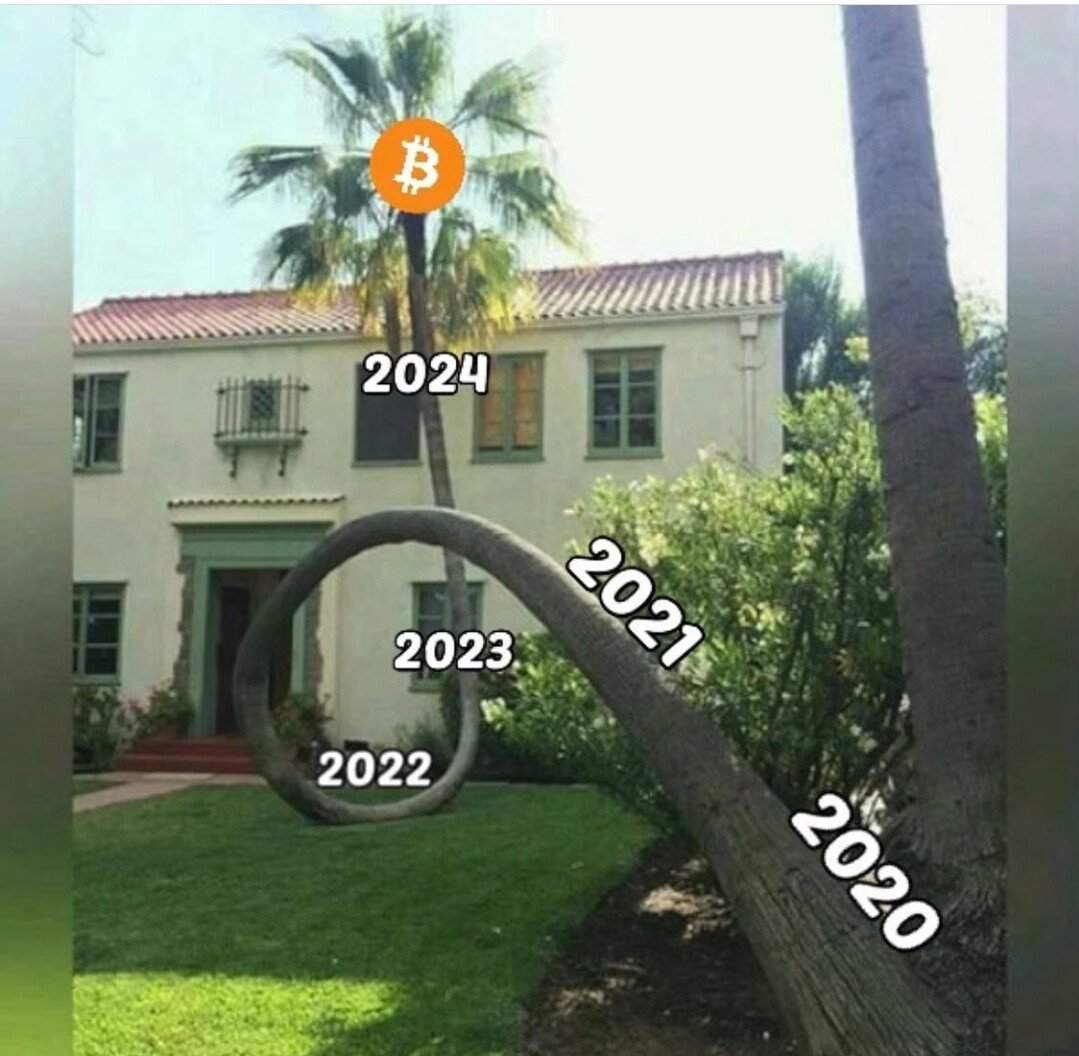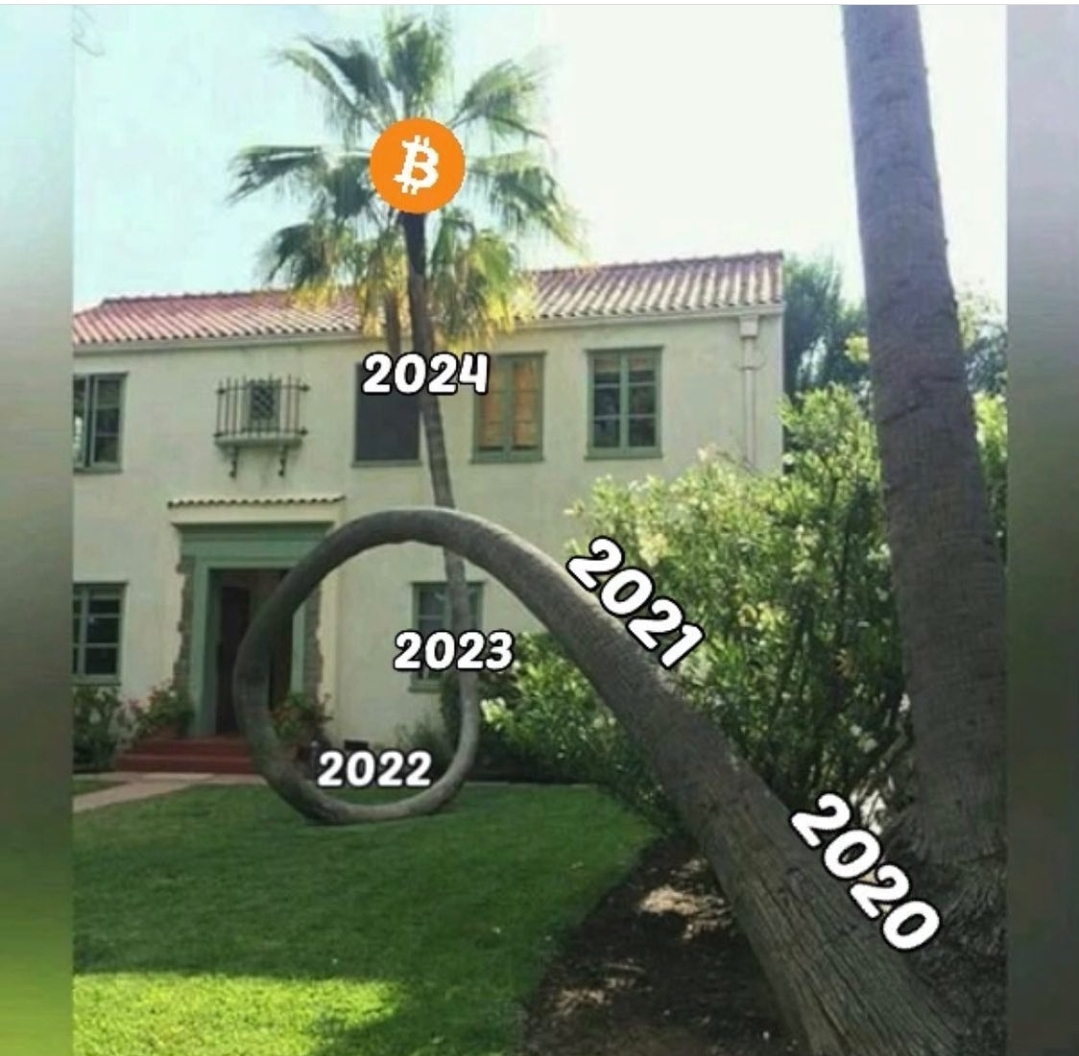 __
Is it back yet?
THE BULL MARKET IS BACK

pic.twitter.com/Kc4Fhjfu6x

— LilMoonLambo (@LilMoonLambo) October 25, 2022
__
Is it back yet yet?
Bulls celebrating the move while being down -87% in 2022

pic.twitter.com/AiAKKRkC69

— moon (@MoonOverlord) October 25, 2022
__
OK, so it's back yet yet yet…?
#Bitcoin https://t.co/vtel70YcQ4

— naiive (@naiivememe) October 24, 2022
Oy…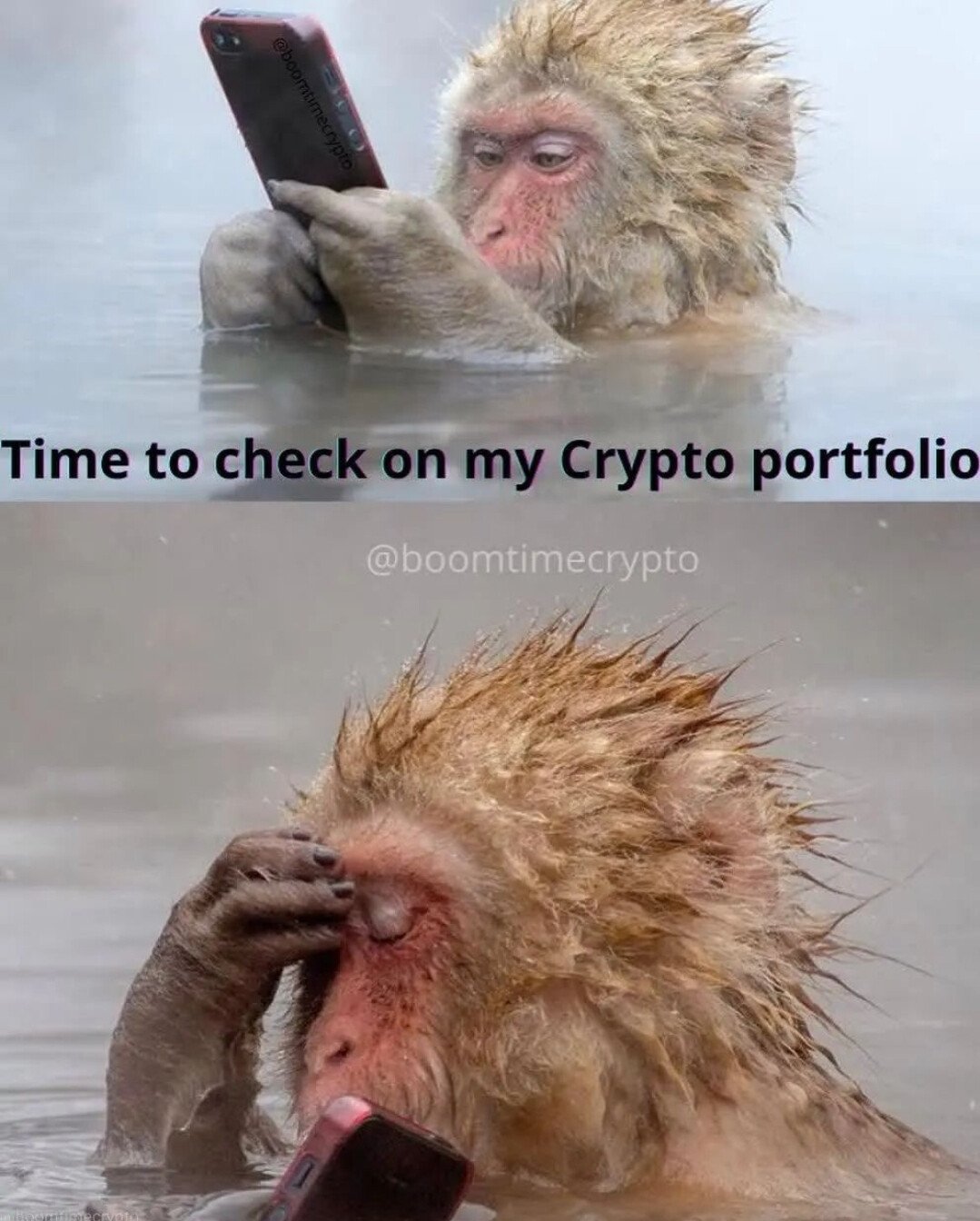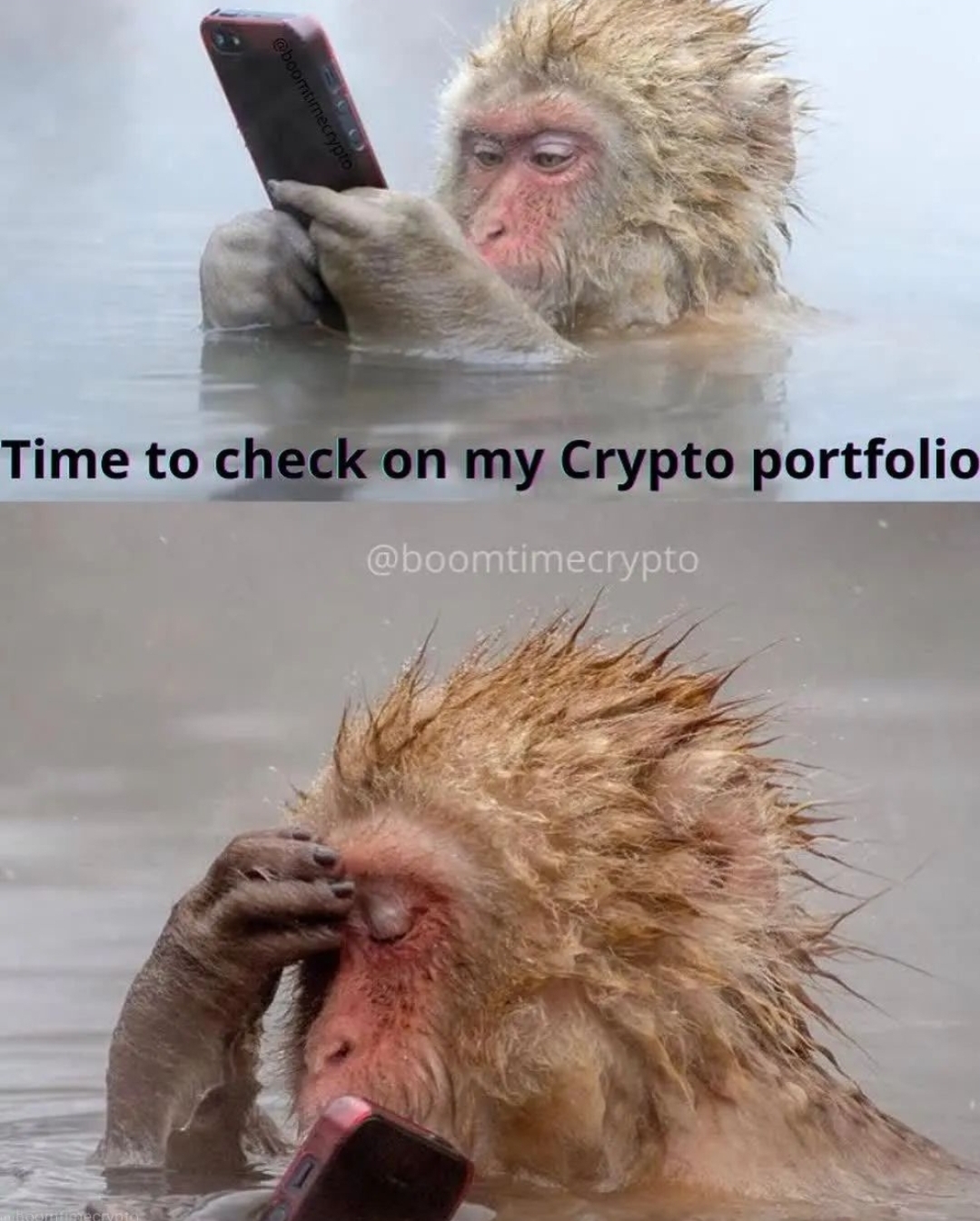 __
Why ruin somebody's birthday like that? You monsters…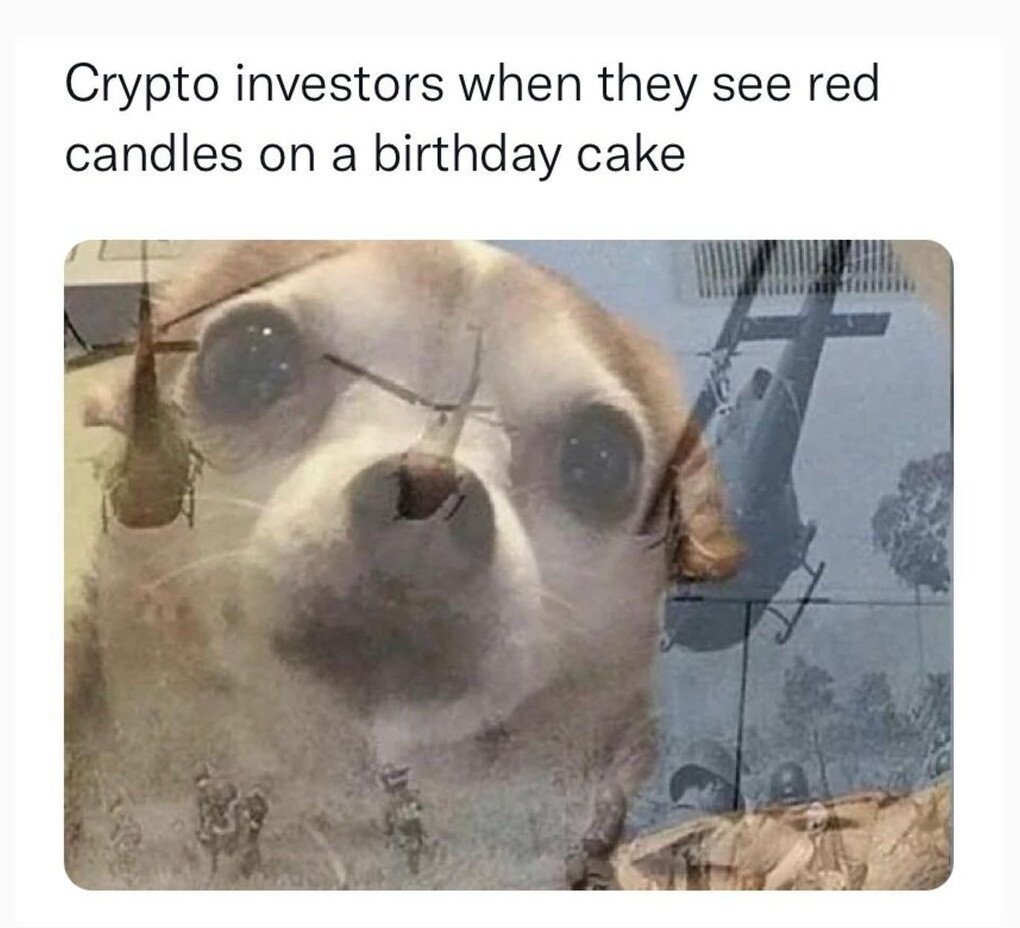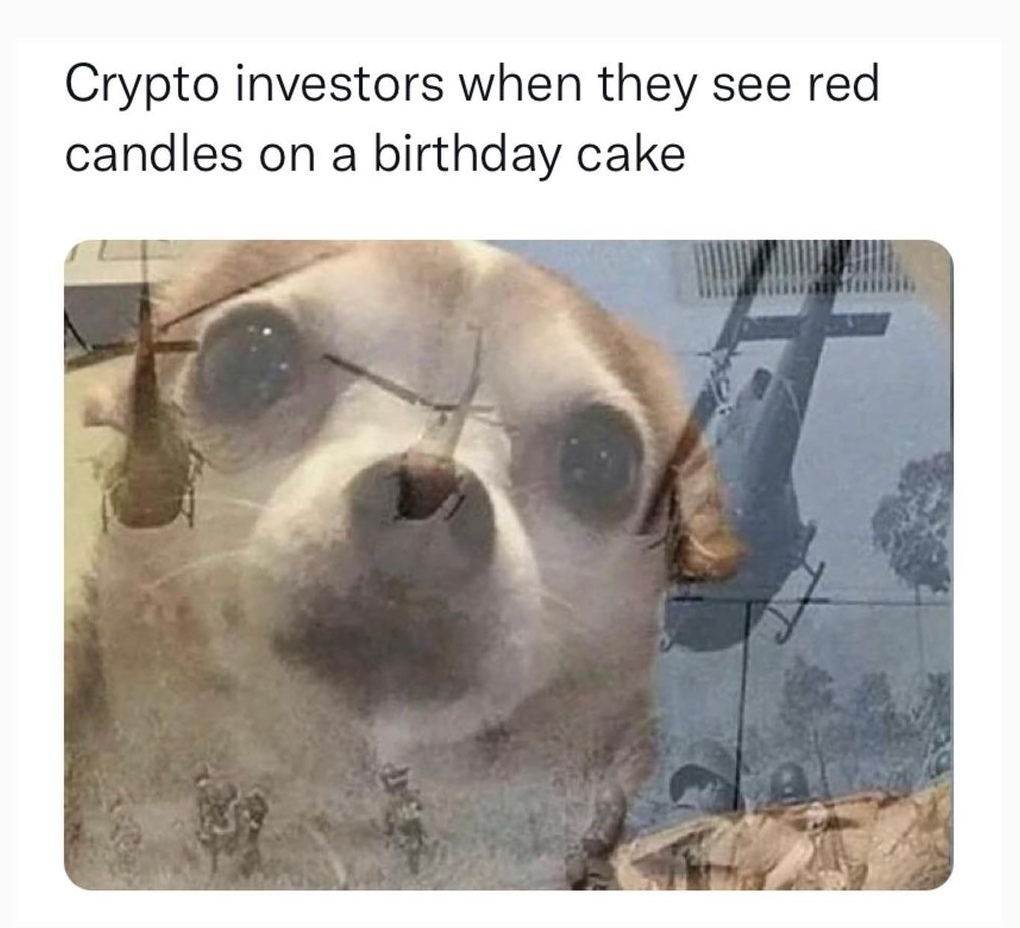 __
Utility debate resolved?
this faucet has more utility than 99% of NFTs pic.twitter.com/WuJKorAkMp

— LilMoonLambo (@LilMoonLambo) October 23, 2022
__
No excuse.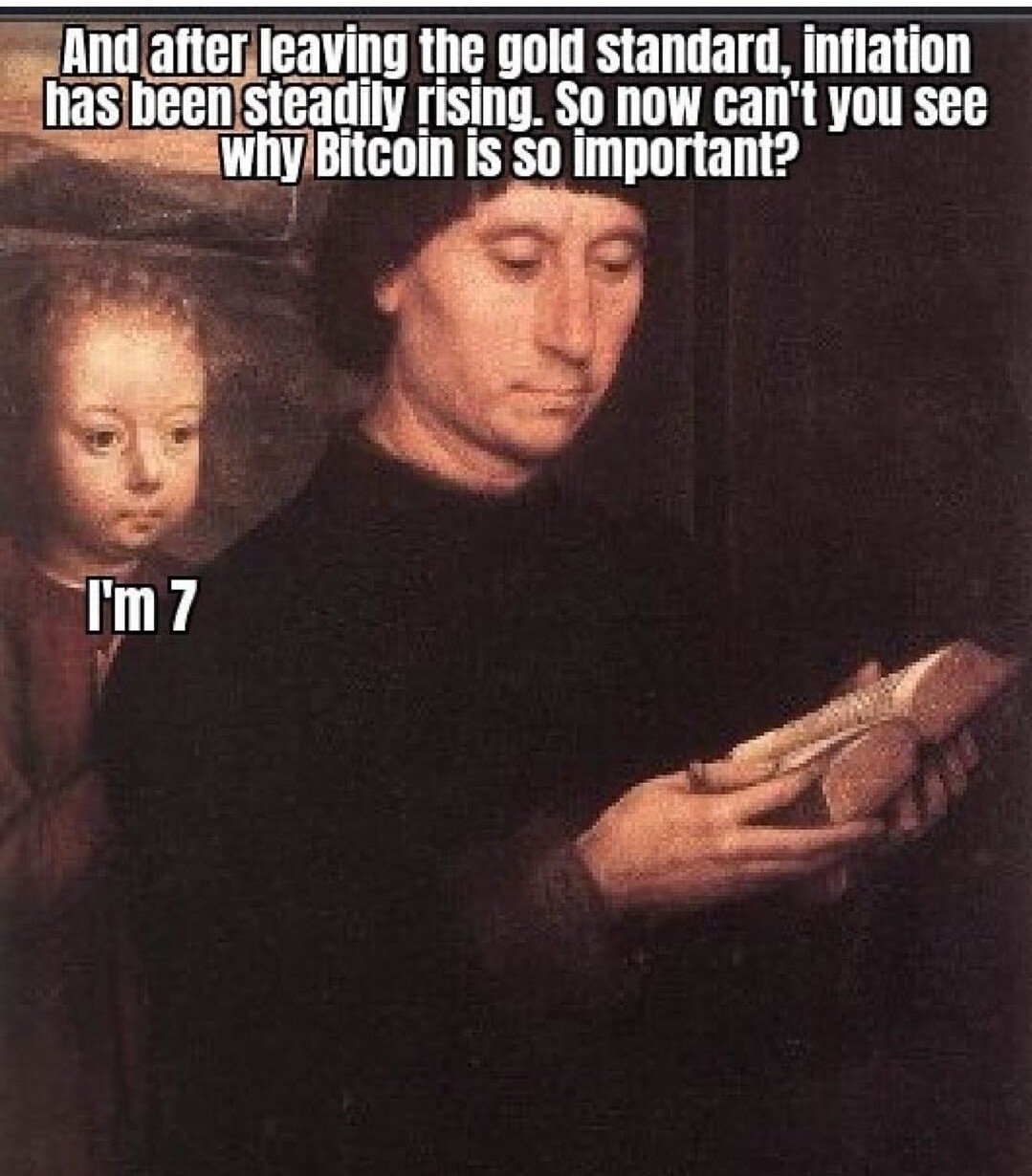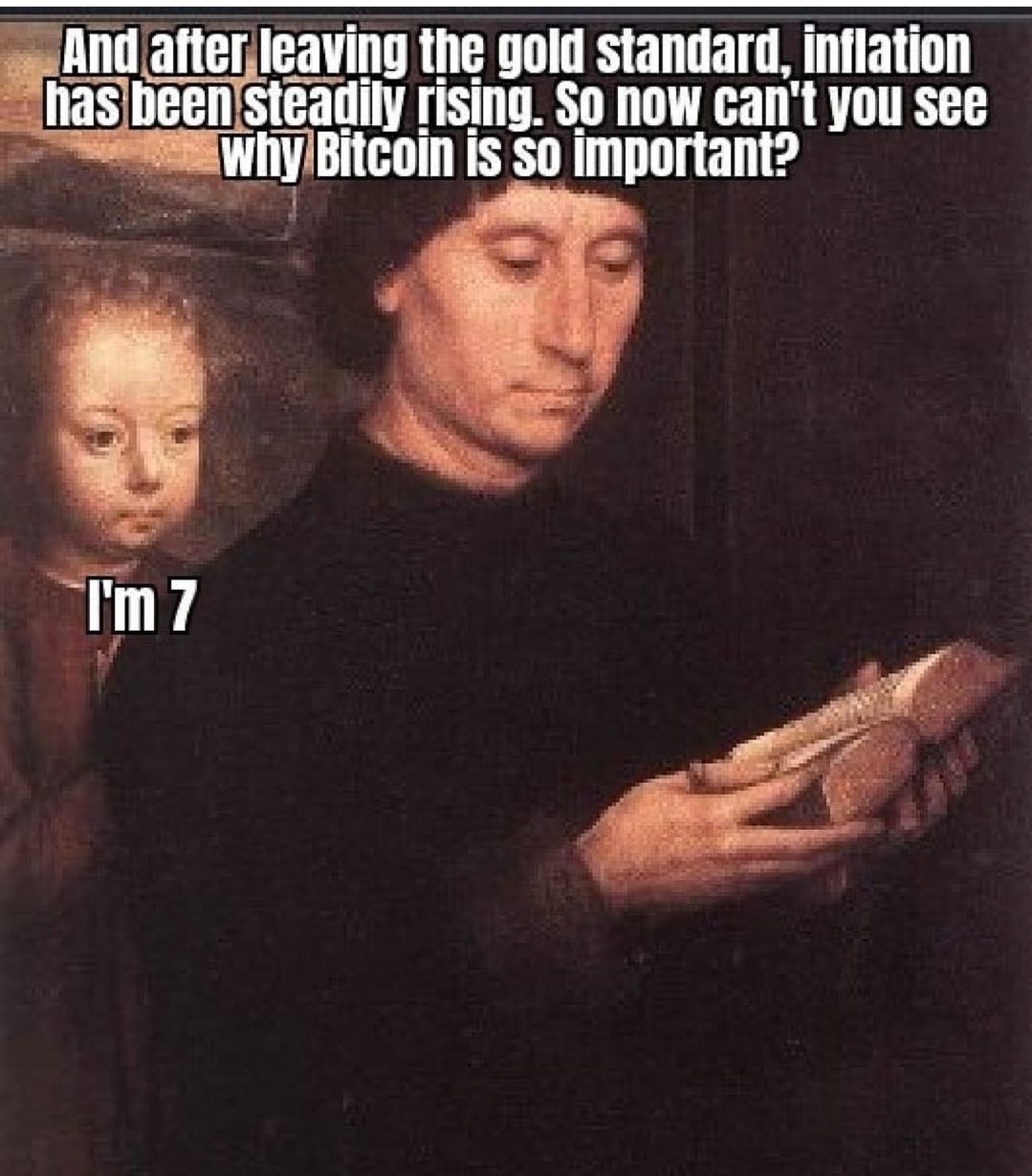 __
No, bro, not the place.
When a "crypto" bro shills his nft at a Bitcoin Maximalist conference pic.twitter.com/mQwNZXiPgj

— Bitcoin is Saving (@BitcoinIsSaving) October 24, 2022
__
Was it Satoshi on the other end? What's the address?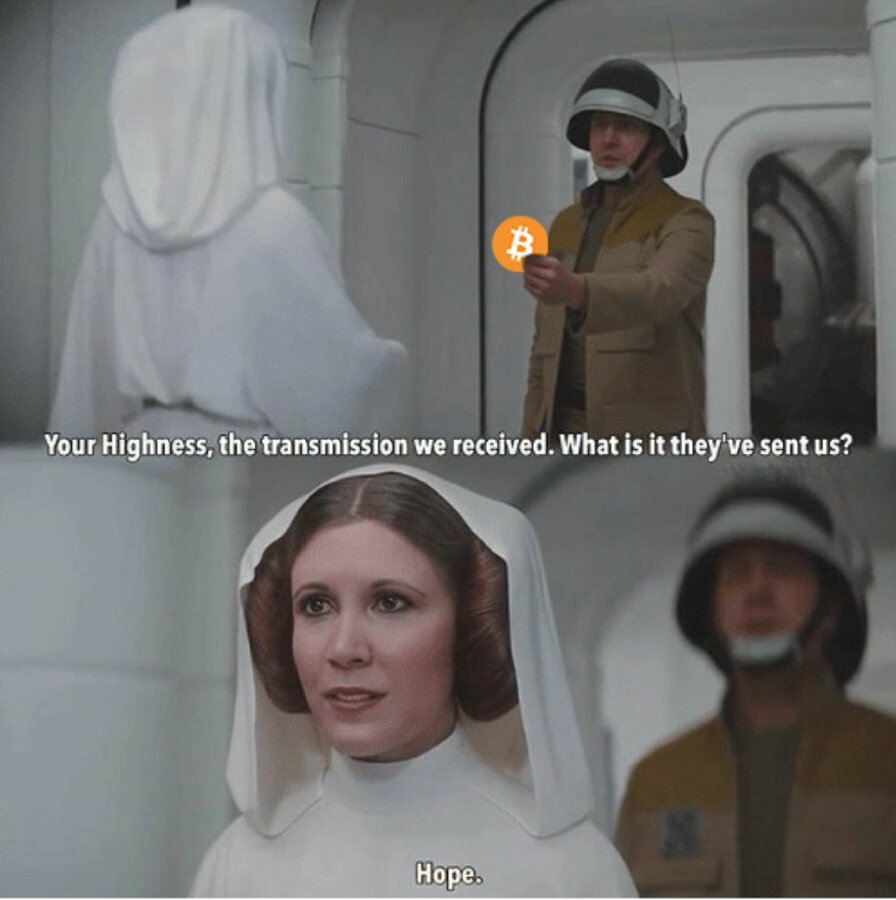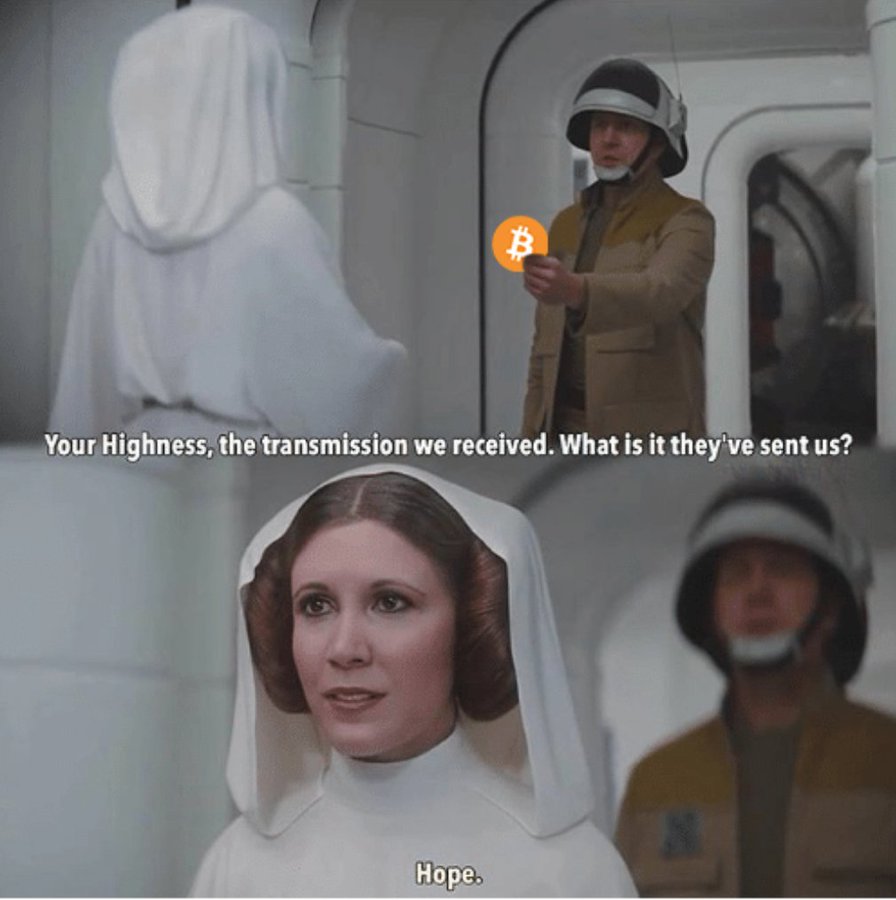 __
It's a matter of presentation.
Reddit mfs be like: pic.twitter.com/rmmwBeoJ6f

— MinisterOfNFTs 🔮 (@MinisterOfNFTs) October 24, 2022
__
🐕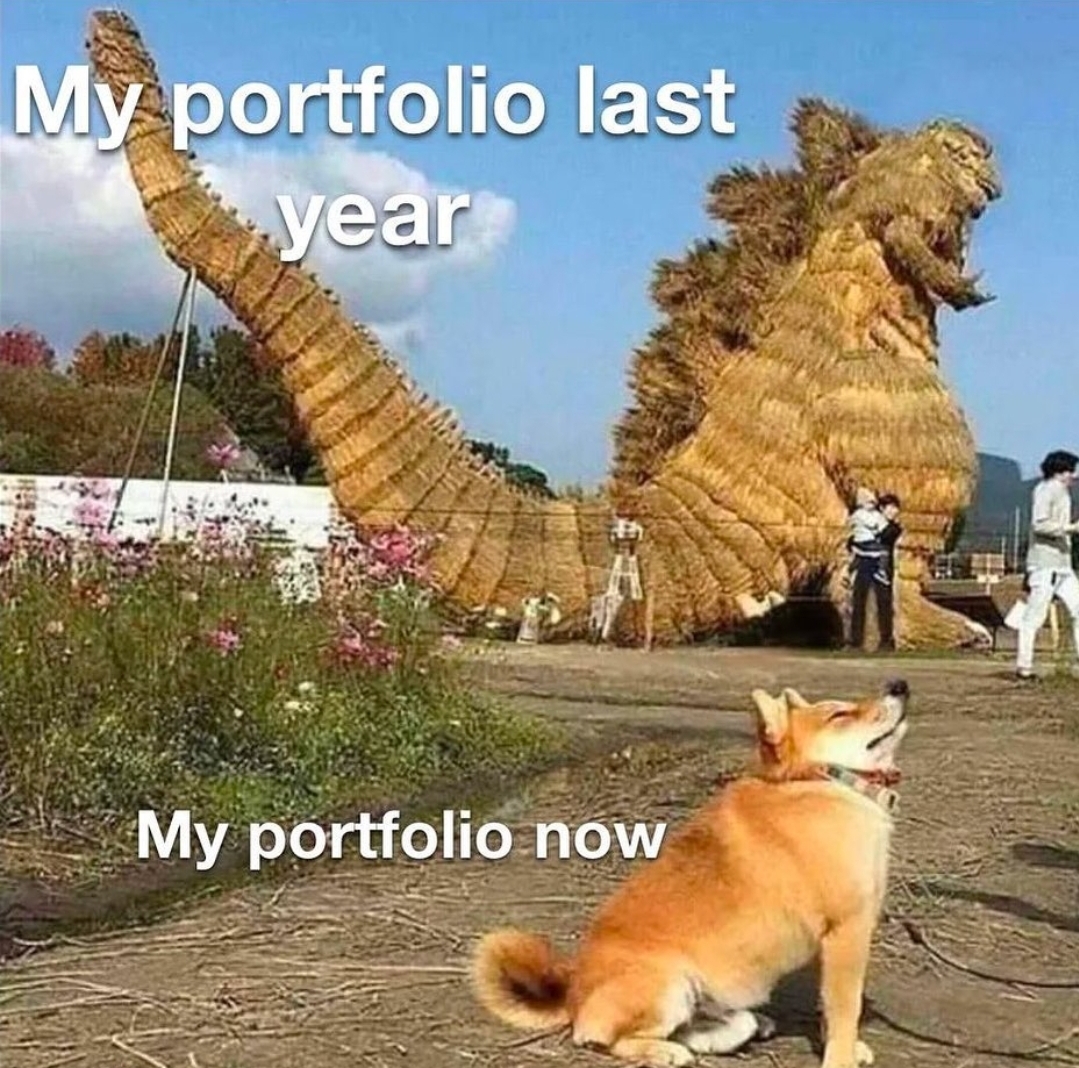 __
Never!
You: "You didn't make your multi-sig too complicated did you?"

Me: pic.twitter.com/bM50Mj787F

— 🌽 Corntango ⚡️ (@corntango) October 22, 2022
__
2.1 sips later: 'Sooo, wanna hear something amazing?'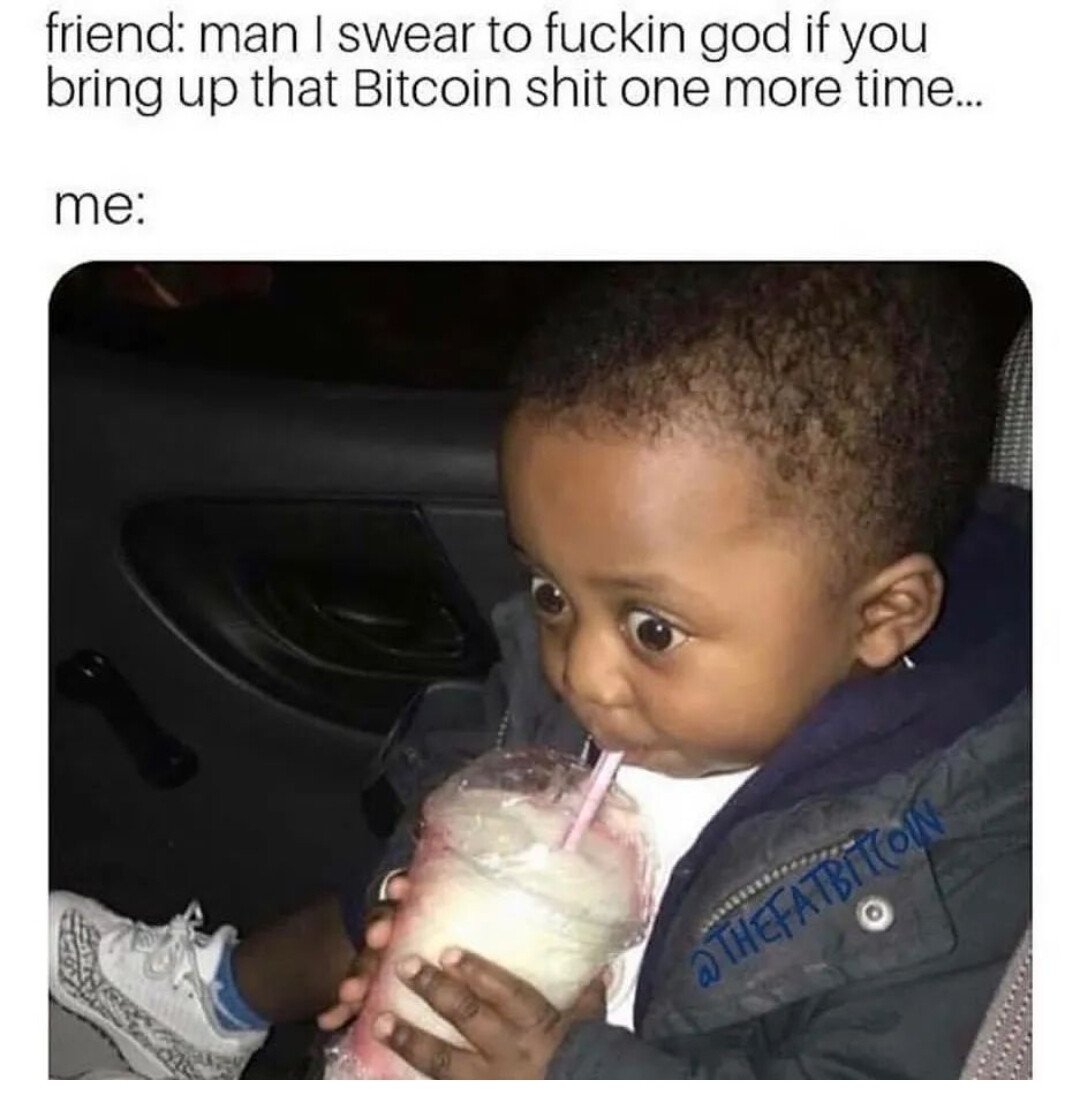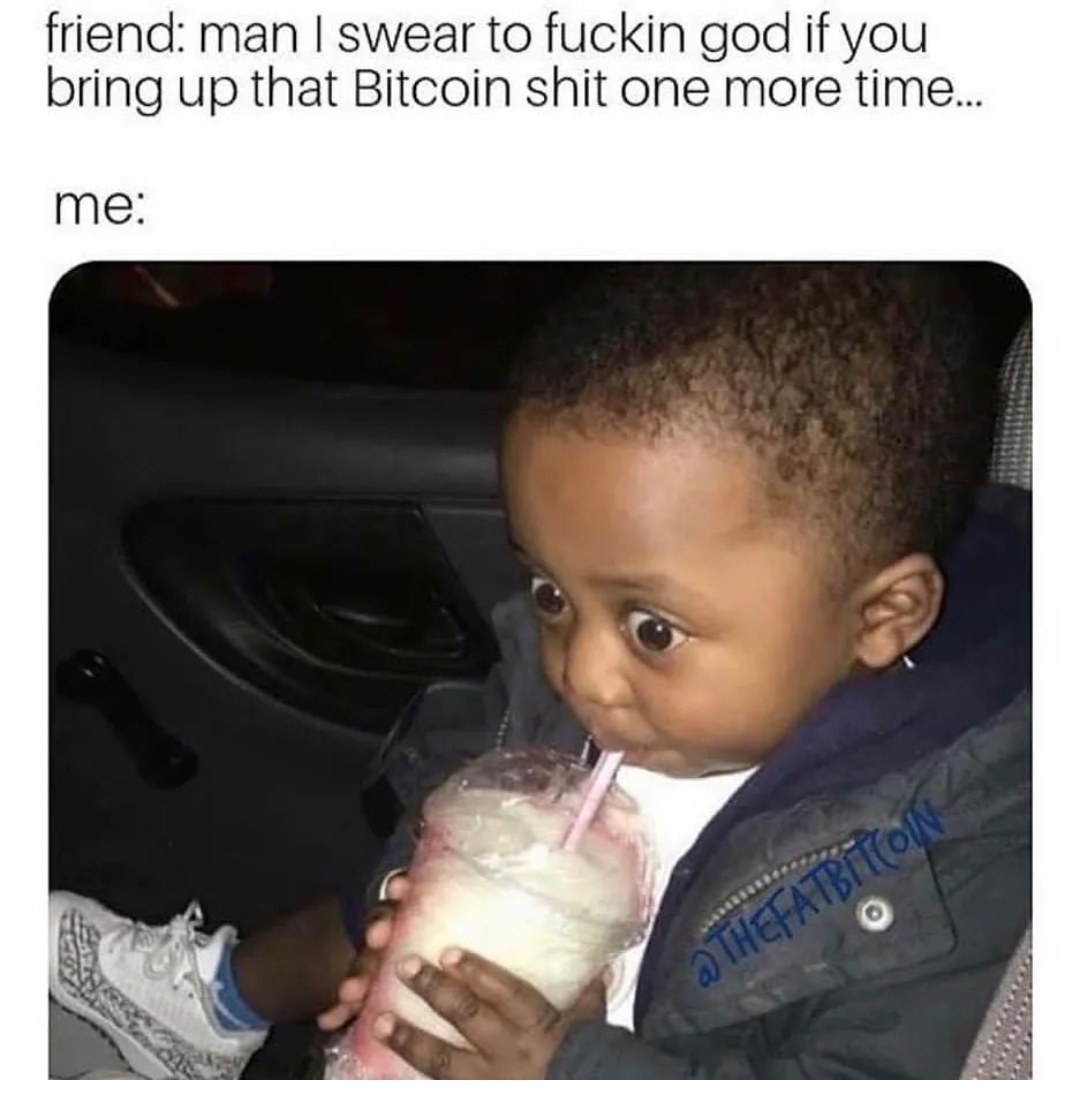 __
The bear market as a musical.
this is what a bear market feels likepic.twitter.com/o8OZDetsy3

— LilMoonLambo (@LilMoonLambo) October 24, 2022
__
Goddamned remembering stuff, ruining the mood….
https://www.twitter.com/rahuldoteth/status/1584985530626113536
__
And a collab for the end. See you next week.
Yo @Bitboy_Crypto wanna start a band? pic.twitter.com/nbs5D7hhZC

— lil bubble (@TheCryptoBubble) October 22, 2022
---