Glaciers, Novogratz, Fraudsters and 20 Crypto Jokes
We are back with another crypto summary and jokes article to start this new crypto year. First, let's see what happened at the very end of 2019 and beginning of 2020.
Ethereum's unplanned Muir Glacier upgrade was two days away when 74% of the clients were ready for it, and finally the network saw a successful upgrade on the mainnet on Thursday, with ETH rising 4% in a week leading up to it. Meanwhile, blockchain-based content sharing platform DLive has become a part of the BitTorrent ecosystem, and the market wasn't interested. Coinbase is looking to recruit an office manager with accountancy, HR and building management skills, who'd be based in Tokyo, which might suggest it's set to ramp up its presence in Japan. Also, BlockFi aims to develop a BTC rewards credit card, which they might roll out this year. And while Mike Novogratz believes that Bitcoin will finish 2020 above the USD 12,000 mark, his previous predictions show just how unpredictable the crypto market really is.
Opinion in Venezuela is divided on the Petro, as citizens continue to queue around the block for "up to seven hours" at crypto-friendly stores. In South Korea, lawyers and politicians have been debating the legality of the tax service's recent decision to serve crypto exchange Bithumb with a USD 67 million tax bill. In Japan, Osaka prosecutors have charged Meijo Gakuin Educational Corporation executives with embezzlement, claiming they misappropriated local education authority funds to buy crypto. And in Russia, a programmer says he was tricked into handing over its entire assets of USD 450 million worth of crypto to fraudsters posing as the Federal Security Service of the Russian Federation agents. Meanwhile, Bitcoin as a safe haven narrative is being tested again.
And now, the first batch of jokes in 2020 for your viewing pleasure.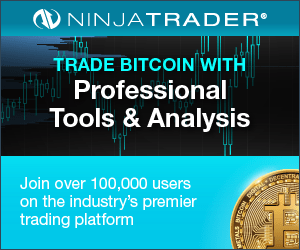 __________
Welcome to the new year. First let's take a quick look at the decade past.
A decade of Bitcoin history in a quick slide show from r/Bitcoin
__
Ahem!
If Bitcoin isn't $10 by January 1st 2020, I will eat my dogs poop Live on YouTube.

— Trevon James (@BitcoinTre) December 4, 2018
__
Now, what do you think 2020 will look like, Nemanja Matic (a football player)?
2020 Predictions:

- $BTC over $2,000, but also under $15,000
- $BTC dominance under 75%, but also over 30%
- CSW says: 2021 is year the Chinese shutdown BTC mining & 1m of his coins hit the market (Whatever else)
- #MATIC falls in value by over 80% @NemanjaMatic

Happy New Year

— BitMEX Research (@BitMEXResearch) December 24, 2019
__
Any other opinions?
Joke mode off.

— Ouriel Ohayon (@OurielOhayon) January 1, 2020
__
A nuclear exchange!
Which one kills you quickest ?

— CO฿IE (@CryptoCobain) January 3, 2020
__
Some things will never change, I guess.
2020 is gonna be my year for sure pic.twitter.com/OGb0jdvkuy

— CryptoChimp (@Cryptanzee) December 28, 2019
__
And that's how it's done. Simple.
What financial professionals see when talking to "crypto investors." pic.twitter.com/emmwGuRlw1

— Nathaniel Whittemore (@nlw) December 24, 2019
__
When that iSh looks right.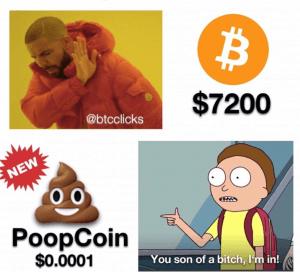 __
We all recognise that look.
That look on people's faces when you try to explain Bitcoin and tell them you are buying the dip. pic.twitter.com/Fk4gKjKiVa

— WhalePanda (@WhalePanda) December 17, 2019
__
HAHAHAHAHAHAHA!!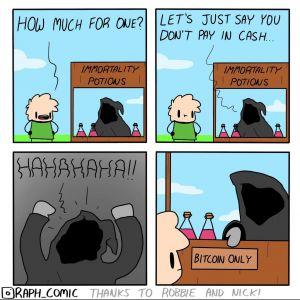 __
There are things that stay with you.
The life of an economist after talking trash about bitcoin pic.twitter.com/07vDhOKkRM

— Matthew Graham (@mg0314a) January 2, 2020
__
Contemporary artwork.
Ripple founders Chris Larsen and Jed McCaleb discovering XRP

San Francisco, 2012 (colorized) pic.twitter.com/GuSZr9bb6t

— nic carter (@nic__carter) December 20, 2019
__
When you can't believe a type of people actually exists.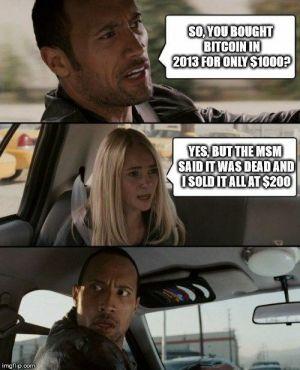 __
Ouch... Remember! Remember!
Good morning fam, remember to always set your stop loss, have a great week. pic.twitter.com/GI0y5dphsO

— Panama Crypto (@Panama_TJ) December 30, 2019
__
Priorities at work.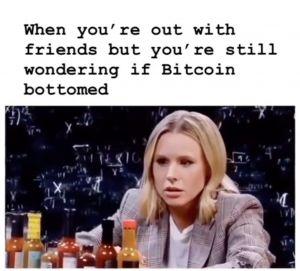 __
"The market is always right!"
__
Speaking of education, parents have always warn us about strangers in the schoolyard.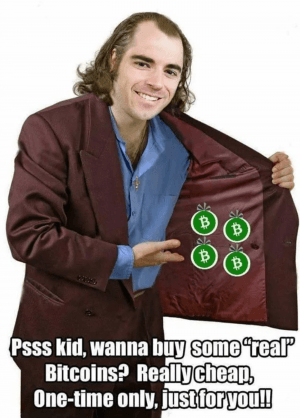 __
Safety first.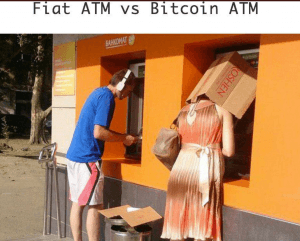 __
Pfft, we see bears in crypto all the time... 🤕
Kind of makes you wonder what other things happened in life that you never noticed. 😳 pic.twitter.com/MuKP645gui

— Mindy Robinson 🇺🇸 (@iheartmindy) September 19, 2019
__
And it's never ending.