Get Inspired by These 20 Crypto Christmas Gift Ideas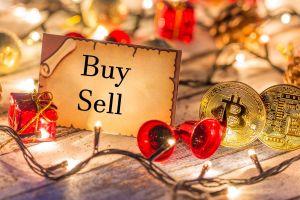 Christmas is drawing ever nearer, and figuring out what to buy as a present is never an easy task. Buying something crypto-related for your enthusiast friend - or yourself - is an obvious choice, but what to choose? Where to find it? Cryptonews.com assembled a list of great Christmas gift ideas to help you pick.
(Found this article in 2019? Checkout our new list of crypto gifts for 2019.)
______
Hardware Wallets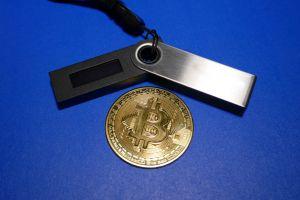 Well, it's not a very original idea, but is definitely worth to remember. A hardware wallet is a special type of cryptocurrency wallet which stores the user's private keys in a hardware device. Hardware wallets promise enhanced security against software wallets in the case of theft or scams. If you hold cryptocurrencies, it is only logical that you would want to protect them and keep them safe until you want to spend them, or HODL until the next bull run.
There are three wallets that are among the most popular ones:
__
Faraday Bags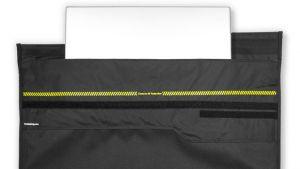 A Faraday bag shields all electronic devices (like tablets, phones, HD Wallets, thumb drives, smart watches and keyfobs) from all radio frequency signals (BT, WIFI, RFID, GPS, Keyfob) and protects your electronics from EMP blasts from the likes of solar flares or malicious attacks.
You can use one to keep your phone, tablet, hardware wallet or anything similar safe in it. Their price range can be anything between USD 20 and USD 100, depending on what you need and what size it is. It's definitely something you rarely hear about!
__
Casa Node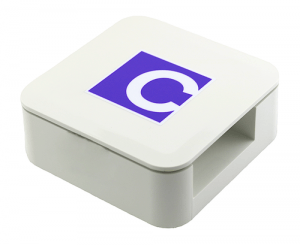 The Casa node is a fool proof plug-n-play Bitcoin full node and Lightning node, combined. Simply plug it in, sync up the blockchain and you should be ready to make lightning payments in no time! They are plug and play, pre-synced, and easy to set up and use. Make and receive Lightning payments, no coding required.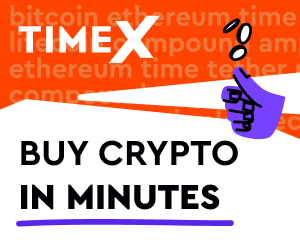 Although it is a bit pricey - around USD 300 - it is a great gift for anyone who wants to experiment with Bitcoin transactions. You can find the Casa node review here.
__
Mining Hardware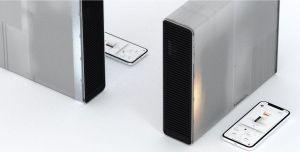 This is about as tech a gift you can get for someone at the holidays, but it doesn't need to be so scary even for those who don't have strong technical know-how. For example, in November, Coinmine, a Coinbase, among other investors, backed crypto tech startup, introduced Coinmine One, a USD 799 device capable of mining cryptocurrencies. However, the company stressed "this is not just a miner, but a general purpose crypto device that just happens to include a GPU [graphics processing unit] miner" and "what you buy today will not be what you have in the future." In either case, mining cryptocurrencies with this device is not profitable business in the current market. Hopefully, next Christmas this good looking crypto box will bring more value to its owners.
__
Blockchain Phone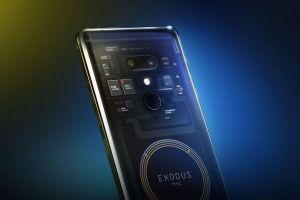 Regardless of whether it's by HTC, or Sirin Labs, a blockchain phone can act as a cold storage wallet, with increased security and specific features based on blockchain technology. As a gift to a crypto and blockchain aficionado, it's probably perfect - from storing their crypto on it, over following prices on integrated dapps, to paying with crypto through your phone, these gadgets seem as good as it gets.
Still, be prepared to cash out around USD 1,000 regardless of which of these phones you choose - Exodus or Finney - and also be prepared for your present to be late for Christmas, as most of them are expected to be delivered around New Year or later. Next year, Pundi X's XPhone might joint the gift list, also, as the company aims to start shipping it in Q2 of 2019.
__
Pocket Blockchain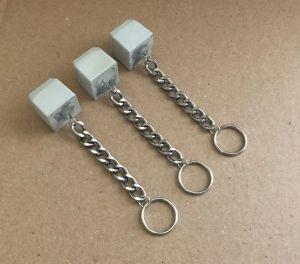 For those with a sense of humor and without much money to spare, a blockchain keychain could be the perfect gift. Not only does it take blockchain completely literally, it's also a great conversation piece - all your friends will be so impressed once you start explaining what blocks and hashes are and how SHA256 works.
The keychain costs USD 12 and is available on Etsy (last time we checked.)
__
Crypto Art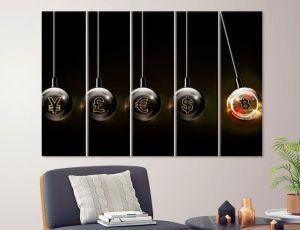 Crypto-related art can bring a decentralized air into any room - if that's what you want. So if you'd like to show your cypherpunk colors (or any others), why not gift someone a painting? You both get to show off, it's another conversation piece, and people visiting immediately know what the main topic of conversation will be.
For example, this picture starts at around USD 44 and its price increases with the dimensions you want. It's available on Etsy.
__
Decanter and Two Glasses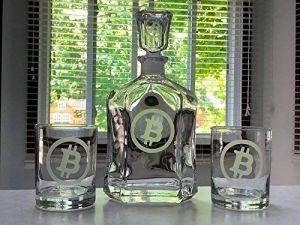 Sometimes, your friend has a long day and just needs to kick back and relax. Whether with Glenfiddich or apple juice doesn't matter, but this decanter with two glasses can help him remember to check the prices of crypto. And maybe pour himself another one.
You can find the set on Amazon for USD 68.
__
A Cryptocurrency Course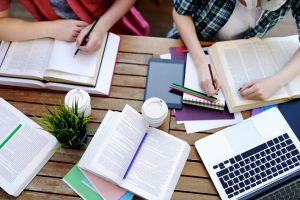 Do you have a friend that would actually like crypto if they knew more about it? Gift them a cryptocurrency course! You will have someone to share your pain when checking prices in no time. From the basics to investing in initial coin offerings (ICOs), you can learn anything online for a small price.
Starting at around USD 10 on Udemy and going up to around USD 100 each on edX, these courses can be the starting point your friend needs to join the cryptoverse.
__
Ugly Christmas Sweater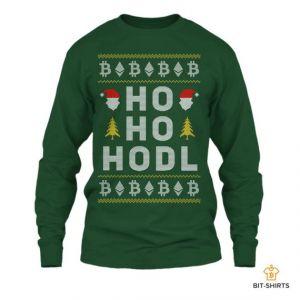 Let's be real, is it truly Christmas without an ugly Christmas sweater? Our personal favorite is this one, which says "Ho Ho HODL" - a sentiment many wholeheartedly agree with. It's available on Etsy for around USD 30, with a choice of color and a few equally interesting ones related to crypto from the same seller.
__
Baby Onesie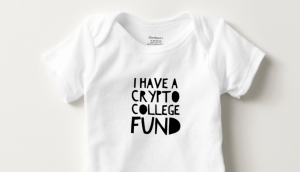 Is someone you know having a baby? Are you having one? Even if you just want to buy it for yourself and keep it for any potential offspring, this onesie is a great choice for a humblebrag. It's also a conversation starter - for example, all your relatives are going to ask "what's crypto?" as soon as they see it. Available on Zazzle for around USD 14.
__
Bitcoin Vault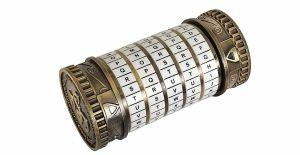 Is your friend a little bit too obsessed with the safety of their crypto? Give them another layer of protection with a Bitcoin vault. Best used for storing your paper wallet - or any other valuable paper - it features a 5 letter combination lock, where you must spell the correct secret word or combination to open the chamber. Available on Amazon for USD 52 plus shipping.
__
Bitcoin Whitepaper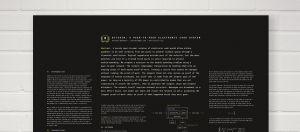 If you have a friend or family member that's in it for the technology, getting them something to constantly remind them of this is probably a good idea. You can either design and print your own (DIY presents are great!) or order one online. There is one available at BTCPoster.com for USD 79.
__
Crypto Pen

These pens, announced in April this year, are what every classy person needs and the perfect gift if you have a lot of money to spare. And we do mean a lot. The absolute least you will pay for one is EUR 1,250, which comes to around USD 1,420. At least they offer free shipping. Can be found on the official Ancora1919 website.
__
Bitcoin Mug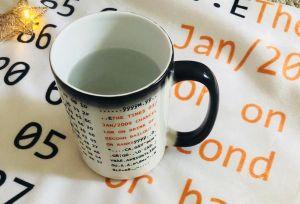 If the price of the pen left you gasping for air, maybe a mug of coffee will help. This one changes color when hot liquid is poured in to an image of the Bitcoin genesis block. It's available on BitcoinShirt.co for USD 17.90, but can also be paid for in Bitcoin.
__
CryptoKitties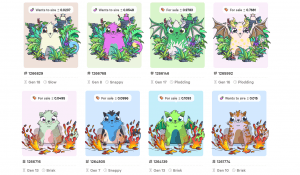 Getting your own tiny little kitty on the blockchain would be pretty cool, wouldn't it? If you have some Ether, you can buy a CryptoKitty in the Marketplace, with a wide range of prices. Once you have it, you also get the option to gift it to someone! CryptoKitties can also probably help you figure out how genetics works, so you can always consider it a learning prop if you need to explain yourself to anyone.
__
Physical CryptoKitties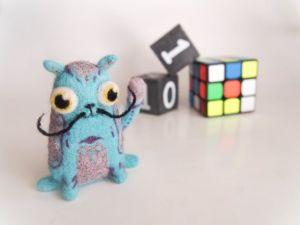 Does your friend already own a CryptoKitty? Do they already have a favorite? Turn that kitten into a physical representation as a personalized gift! Available at this Etsy store, you can send this person the picture of the kitty you want and get a needle felted cat for USD 28.
__
Lucky Crypto Cat Bank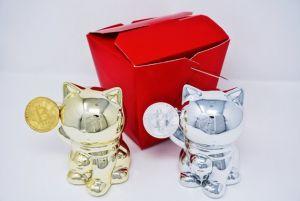 While we're still on the topic of cats, there's a Japanese-style figurine called the maneki-neko (translating to "beckoning cat") - a talisman of a cat with one raised paw which is often believed to bring good luck to the owner. When shopping in the volatile crypto market, good luck is exactly what you need, as well as a way to save up some money. That's why you can buy a crypto cat that doubles as a bank for you to keep fiat in it. Available on Etsy for USD 19.
__
A Lambo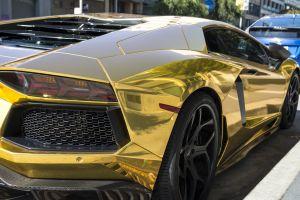 Another not very original idea, but need we say anything more? After all, isn't this what most crypto fans want? Since the market is plummeting and a Lambo never seemed farther away, buying one for your loved ones would be a good deed. But then again, if you can afford to fork out over USD 200,000 for the cheapest version available, won't you buy one for us too?
___
Cryptocurrencies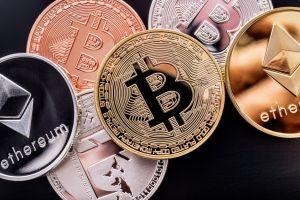 Perhaps the most obvious answer of all, a great present for anyone in crypto would be - more crypto. Simply sending them any amount of cryptocurrency (as usual, you need to do your own research which coin to choose) takes care of the present and is a great choice for anyone, veterans and newbies alike. This is like the old-fashioned cash gift, except we're moving to crypto now. Best part? You can spend as much as you choose to. Also, paper wallets like this might help here.
__