Game of New Highs and 20 Crypto Jokes
Bitcoin and altcoins have witnessed another exciting week. Bitcoin has accelerated all the way up to USD 18,500, leaving previous levels of USD 16,000 and USD 17,000 in the dust. And while billionaire investor Ray Dalio acknowledged he might be missing something about BTC, Ethereum followed along and hit USD 500 for the first time in more than two years just a few days after it was revealed that another major investor, Mike Novogratz, acquired ETH 500,000 at a premium back in 2015.
Rather unsurprisingly, more big names have entered the crypto industry, including Mexican billionaire Ricardo Salinas Pliego and a popular Game of Thrones actress Maisie Williams. Spanish security giant Prosegur has entered the crypto custody game, while the South Korean government mulled plans on how to nurture its blockchain unicorns. Even Deutsche Bank strategists expressed positive sentiment about bitcoin, though Jamie Dimon of JPMorgan is still holding on to his doubts. And while some regulators are getting ready for a new round of crypto policing, others seem to be leaning towards a more liberal stance on the emerging sector.
As the world is seemingly preparing to adopt Henry Ford's predicted energy standard and remove cash for good by the end of this decade, hackers once again outsmarted the developers of DeFi protocols for a fourth DeFi hack in a month. Finally, major crypto exchange OKEx confirmed that it will reopen withdrawals by November 27, and crypto lender Nexo told Cryptonews.com that it is launching an internal exchange and is working on prime brokerage and commercial banking capabilities.
It's safe to say that crypto is no longer to be treated as a joke. Hence, let's cement this argument with 20 crypto jokes from the last week.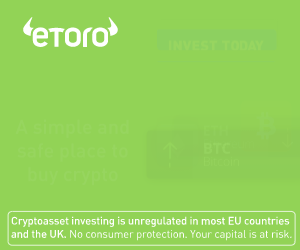 ____
The journey of every Bitcoiner.
Unfortunately, no one can be told what Bitcoin is.

You have to see it for yourself.

Remember, all we're offering is the truth. Nothing more.

Featuring: @stoolpresidente @PeterSchiff

Red Pilled: @RaoulGMI @chamath @JeffBooth @michael_saylor @jack @APompliano @PrestonPysh pic.twitter.com/jXY9gAnUXO

— Alex (@BohrBitcoin) September 5, 2020
The number go up technology in action.
F*ck your politics
🍾 #bitcoin is over 18k again !
That's all that matters pic.twitter.com/WzJooxAKUK

— Bitcoin Meme Hub 🔞 (@BitcoinMemeHub) November 20, 2020
Meanwhile in the Ethereum Twitter…
November 19, 2020
"Join in, the weather is amazing!"
#bitcoin... 'nough said! pic.twitter.com/So0FcMw0Ld

— Dr. Julian Hosp (DFI = DeFi on Bitcoin!) (@julianhosp) November 19, 2020
A moment of silence for the fallen plebs...
When your friends congratulate you for the Bitcoin moon but you're balls deep in altcoins. pic.twitter.com/MpvV4oheWP

— Squeeze (@cryptoSqueeze) November 19, 2020
There's nothing wrong with being wrong.
Fact: blue whales are born weighing 5,000-6,000 lbs, making them the worlds biggest babies right next to Bitcoin bears.

— Nick Core 🏆 (@Crypto_Core) November 18, 2020
Wait...you mean Dogecoin is not sound money?
PSA pic.twitter.com/A9cYo6d9PZ

— The Bitcoin Arsenal (@Bitcoin_Arsenal) November 12, 2020
We don't have toxic arguments...only happy disagreements.
November 16, 2020
...only happy disagreements…
November 17, 2020
...happy disagreements….
#Bitcoin doesn't stop 🙀 pic.twitter.com/9unbEgiYdT

— yellow 👋 (@ICOffender) November 17, 2020
What happened to Bitcoin Diamond?
Bitcoin cash is the real bitcoin

ⓘ 𝗢𝗳𝗳𝗶𝗰𝗶𝗮𝗹 𝘀𝗼𝘂𝗿𝗰𝗲𝘀 𝘀𝘁𝗮𝘁𝗲𝗱 𝘁𝗵𝗮𝘁 𝗶𝘀 𝗳𝗮𝗹𝘀𝗲 𝗮𝗻𝗱 𝗺𝗶𝘀𝗹𝗲𝗮𝗱𝗶𝗻𝗴

— Hailey Lennon (@HaileyLennonBTC) November 17, 2020
Speaking of diamonds:
Diamond ledgers to be exact.

— Common Sense Dan (@DanLaMartina) November 19, 2020
"I got a tattoo today of every altcoin that has ever made me rich". Very nice.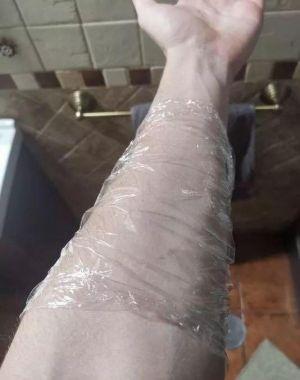 Stunning transformation!
Bitcoin investor early 2020 vs late 2020 pic.twitter.com/BacHHGaM5K

— yTedd (@TeddyCleps) November 18, 2020
The hero we need.
What bitcoiners find in a bull market #Bitcoin pic.twitter.com/x9atHmAEBq

— Bitcoin Movie Clips (@bloodybitcoiner) November 17, 2020
I have one sat, does that count?
Secure your financial freedom with #bitcoin pic.twitter.com/enOBE7hI36

— ₿itcoin⚡️₿addie (@_bitcoinbaddie) November 20, 2020
If.
If Satoshi was on Twitter in 2010 pic.twitter.com/ZEVM7irXtd

— Moon Capital 🔑 (@Moon__Capital) November 13, 2020
Fiat Morghulis, Bitcoin Dohaeris.
Valar Morghulis pic.twitter.com/WaRHFvjowZ

— Poor₿ 🇦🇲 (@poorbitcoiner) November 16, 2020
Will you be able to walk outside the Citadel during lockdown though?
A walk outside the Citadel#BITCOIN pic.twitter.com/242WR0ZMOk

— Vizique (@Vizique) November 14, 2020
Short the Ponzi!
Started writing a song about an hour ago. Hope you like it!#Bitcoin #FUMoney pic.twitter.com/8IV9kDZnpd

— Knut Svanholm (@knutsvanholm) November 6, 2020