Gadgets, Bulls, Misconceptions and 20 Crypto Jokes
There's never a dull moment in the Cryptoverse, and this week is flourishing with exciting announcements.
First and foremost, Bitcoin rallied back above USD 10,000, thus cementing its market dominance at c. 70% and leaving more altcoins bleeding. This led to more experts expressing their bullish views on Bitcoin , and even prominent venture capitalist Fred Wilson stated that he and his firm are "long [on] crypto." Even a workaround for "Bitcoin-ETF" was found, and Japanese banks continued to invest in XRP-powered MoneyTapp app for smartphones.
While we compiled the full list of tokens and dapps supported by the Samsung Galaxy S10, Samsung revealed more details about their crypto-friendly Klaytn phones, and Huobi introduced the Acute Angle blockchain smartphone, while Apple's move into crypto "could make sense," according to an analyst.
In the meantime, Binance announced the launch of USD-backed stablecoin BUSD while its U.S. traders are looking for alternative trading platforms ahead of the U.S. ban. Moving forward, Chinese police untangled an elaborate crypto mining scheme, and Vitalik Buterin shared his views on the biggest misconceptions in crypto.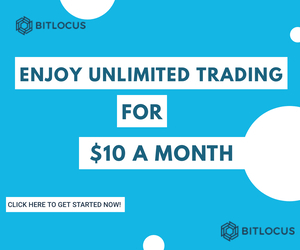 Most importantly, the first week of autumn has brought us some of the ripest, sweetest crypto memes, and here are the whole twenty of them.
Enjoy!
_____
(Insert your favorite coin)
__
Meanwhile at the Incan citadel.
September 3, 2019
__
Nothing to see here.
CTRL C + CTRL V = #Binance Futures pic.twitter.com/loiUrtnDWX

— CryptoChimp (@Cryptanzee) September 4, 2019
__
Another top-notch setup.
meanwhile on @tradingview: top rated setup for Bitcoin pic.twitter.com/H2Fi93jEV9

— Luke Martin (@VentureCoinist) September 3, 2019
__
BTC dominance.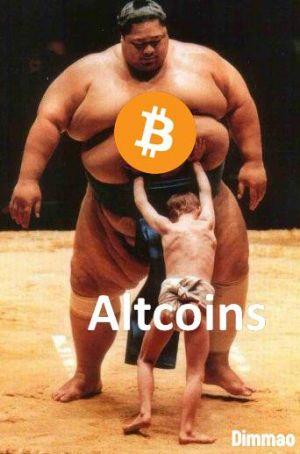 __
"This is the last time we see bitcoin below $10k."
Bitcoin is back above $10K!

(・_・)っ Here
(っ /
Lノ┘

  ∧___∧
⊂(・_・ ) Comes
 ヽ ⊂二/
 (⌒) /

/        \
|  ●   ●   |
\   __ /
a fresh wave of "BTC to $100k by December" tweets.

— Brad Michelson (@BradMichelson) September 2, 2019
__
And not the last time!
__
Crypto risk management in a nutshell.
"Slowly scaling in into these low volume alts cause why not" pic.twitter.com/NnLLi3ttRJ

— The Crypto Monk ⛩ (@thecryptomonk) September 1, 2019
__
"One taco for my hardware wallet with tomato, please."
This summarizes the state of bitcoin and crypto in 2019 pretty well pic.twitter.com/IjuXch7FAM

— 𝐕𝐢𝐥𝐞 𝐃𝐚𝐯𝐢𝐬 🐺🦊 (@karbonbased) September 3, 2019
__
*Cries in alt season tears*
Everybody' alts RN. pic.twitter.com/HX62jhq2hP

— Panama ₿ (@Panama_TJ) September 2, 2019
__
Is it just me or has the time been running slower during the past two years?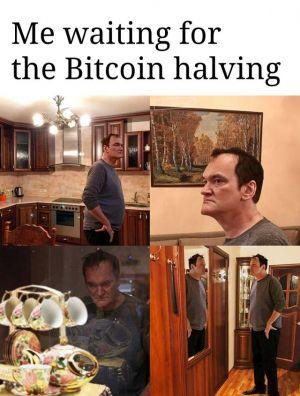 __
The main difference between kitties and shitcoins, that kitties do grow.
So cute when shitcoiners fight about which shitcoin is better.

— ₿rekkie von ₿itcoin ☣️🍯🦡 (@CryptoBrekkie)
__
What a waste.
People trying to short Bitcoin pic.twitter.com/HyAHtY6DzA

— Michiel Lescrauwaet (@MLescrauwaet) September 4, 2019
__
Meanwhile in the FOMO land.
When you bought the top and just waiting for price to come back up.

pic.twitter.com/98QcgZoyEe

— Jacob Canfield (@JacobCanfield) September 1, 2019
__
"It's a healthy correction," they said.
Can't tell if everyone in my feed is fasting for health reasons or because of ETH price.

— Eric Conner (@econoar)
__
What about small and heavy ones?
XRP whales have to wait outside pic.twitter.com/NHTimudwjV

— ₿rooke (@bitcoinmom) September 3, 2019
__
*@CryptoInfluencer has blocked you*
Crypto Twitter https://t.co/2GokStzLaY

— KING CO฿IE (@CryptoCobain) September 2, 2019
__
Good luck sleeping at night!
AI Justin Sun🤣 pic.twitter.com/yYDnQzdly8

— Justin Sun (@justinsuntron) August 31, 2019
__
A beautiful journey.
I call this new art meme piece

"A Precoiner discovers the merits of Bitcoin"#Bitcoin #MagicInternetMoney #21millionClub pic.twitter.com/XMxhlBcrbb

— Crypto Meme Central 🔞 (@CryptoScamHub) September 3, 2019
__
Leave F in the comments for our fallen brothers.