Exchanges and Their Customer Service Challenges
One of the most common complaints is prolonged response time. Exchanges are unable to keep up with the sheer numbers of customers.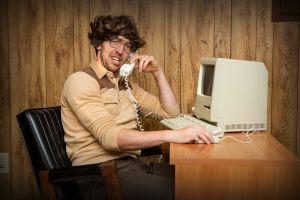 The cryptocurrency industry, like the traditional financial sector, is served by a list of companies who play an integral part in the effective functioning of the space. One of the most important players within the crypto market are exchanges.
For individuals who are new to the crypto market, exchanges provide an easy way to buy their preferred tokens with fiat currency. For token creators, being listed on a trading platform has a direct impact on the growth and value of their project. The greater the number of listings a token has on different trading platforms, the greater the likelihood that its value will grow as more potential investors have access to it. Moreover, a listing on reputable exchanges lends a level of credibility to the project.
Cryptocurrency exchanges are a provably essential part of the crypto ecosystem. This is true for both individuals and developers, however, they are not without issues. A cursory glance at any social media page discussing cryptocurrency is likely to reveal a long list of complaints against trading platforms. While these complaints usually cover a wide range of issues, they are generally compounded by unsatisfactory customer service.
Key Customer Service Issues
One of the most common complaints witnessed across the board is prolonged response time. Users have detailed their experiences where they have waited for a number of days. Some customers have waited for weeks to get a response from a customer service agent. As this is true right from the onboarding process to the actual trades, this is not a desirable state of affairs for customers.
Moreover, long response time is made worse by unsatisfactory responses. Questions and concerns raised by users generally receive a pre-drafted answer that is designed to placate the customer but does not necessarily help. This can prevent trades and sometimes even lock out users of their accounts. A user, Calaber24p, detailed their experience with two different exchanges in a blog post: "Coinbase shut my account down because one of their systems confused my bank login ID as my actual name and flagged the account."
The user added:
"It took two weeks to get a response and the response was generic and obviously had not been read in depth by a person who understood English. Right now, I am going through a similar problem with Bittrex where I admittedly made a mistake but I can't even get a response from someone."
Additionally, many exchanges seem unable to stay online during the times when there are significant market moves. There are a large number of entries on Reddit discussing the suspicious nature of exchange going offline when the market is crashing, leaving them unable to capitalize on the low prices.
Furthermore, arbitrary account irregularities such as lost funds or blocked accounts are prevalent. When problems arise with the funding transfer process, exchanges may need to refund customers. However, this sometimes leads to lost funds. For instance, a user details his experience with GDAX where he has yet to be refunded USD 30,000. To continue, another user has been unable to withdraw his tokens and is unable to get a satisfactory reason for this. Lastly, some users have had their accounts completely shut down, sometimes with no communication except an email informing them of the closure without a clear explanation.
Why Are Exchanges Struggling with Customer Service?
In the past 18 month, the cryptocurrency space has been experiencing growth at unprecedented rates. The surge in the value of the crypto market attracted many new clients looking to trade. However, exchanges are unable to keep up with the sheer numbers of customers.
Dan Romero, General Manager at Coinbase, attempted to explain how a surge in customers affected response times saying in a blog post:
"But transaction volumes in November and December grew by 295%. This led to many customers experiencing long wait times from hearing back from our customer support team. The team was left feeling like we were bailing out a sinking ship with pots and pans ."
Additionally, the continued growth of the sector means that exchanges are likely unable to hire enough customer support staff to keep up with the demand. While they may have enough employees for a certain point in time, they may be unable to find people to fill the positions as customers increase.
Furthermore, customer service staff are unlikely to be well-versed with the issues that customers are experiencing. The space utilizes technology that is relatively new. As a result, exchanges will prepare generic responses that staff are supposed to use to reply to any concerns. This leads to unsatisfied customers as problems vary from user to user and these responses do not provide adequate illumination.
Lastly, exchanges try to keep up with the regulations relevant to their jurisdiction as well as best practices for security and safety. This means that their systems are often undergoing overhauls and these changes may affect the state of users accounts. Indeed, a number of exchanges have alluded to bugs arising from actions intended to keep their systems in tip-top shape as the reason for the blocking or closing of users' accounts.
How Can Customer Service Be Improved?
It is unlikely that the numbers of people looking to trade crypto will decrease. This means that exchanges must find ways to keep up with the demand. One of the ways they can meet the needs of their customers is by hiring customer support staff who are well versed in the technicalities of crypto trading.
For instance, trading platform Binance has been on the receiving end of positive reviews as its customer support staff are knowledgeable and are able to effectively address customers concerns. While response times can be relatively slow, users are pleased with the responses they receive. This shows that slow response rates can be tolerated if the support actually helps to fix the problem.
Additionally, exchanges should consider slowing down new registrations when they realize their system is unable to keep up with the numbers. This may help reduce the complaint from the crypto community.
---