Do 'Red Notice' Kwon, Cease-Desist-Raid, Resignations Aplenty and 20 Crypto Jokes
Disclosure: Crypto is a high-risk asset class. This article is provided for informational purposes and does not constitute investment advice. By using this website, you agree to our terms and conditions. We may utilise affiliate links within our content, and receive commission.
This cryptoweek, we saw XRP crashing and looked into an alternative to buy, and we took a look at what awaits the price of ADA, while the successful Cardano Vasil hard fork upgrade did not spark significant gains in the first days since it went live. In the meantime, the Polkadot developers revealed a new roadmap, South Korea's crypto market shrunk by 60% in past six months but investors may be preparing a move, NFT trading volume plummeted 97% since January, Charles Hoskinson argued VC money will flood to the Cardano ecosystem by 2024, and billionaire Stan Druckenmiller predicts bright future for cryptos amid recession forecasts. We also looked into why going long on the bitcoin price is a better bet than holding the British pound right now.
Interpol issued a Red Notice on Do Kwon, but he returned to Twitter nonetheless, South Korean lawmakers said they want to question the Terraform co-founder Daniel Shin and other connected individuals, and while victims of the Terra collapse spoke out and called for arrests, Terraform said that case against Do Kwon is 'politicized' and LUNC 'isn't a security'.
Meanwhile, South Korean entertainment and crypto worlds were rocked by Bithumb 'boss'- actress Park Min Young revelations. Then, Alex Mashinksy resigned from his role as the CEO of Celsius amid bankruptcy proceedings, it was announced that FTX.US president stepped down, FTX.US won the bid to buy the assets of the bankrupt Voyager Digital, and Binance may return to Japan after four years since it left. Iris Energy signed a deal with B. Riley Financial for the latter to buy up to $100 million in equity, Deribit raised funds from existing shareholders at a $400 million valuation, Strike raised an $80 million funding round led by Ten31, and Pantera Capital unveiled plans to raise as much as $1.25 billion for the company's second blockchain fund. Furthermore, Deutsche Telekom said that it supports Ethereum with infrastructure, and OpenSea launched support for the Optimism blockchain.
Nexo received a cease-and-desist order in California, the US CFTC came after Ooki DAO, leaving market participants unsure of which protocol could be targeted next, police and tax officers in Brazil raided six domestic crypto exchanges, and Brazilian police performed search-and-seize raids at 15 firms in two states in a bid to break up a suspected crypto-themed "pyramid scheme." Meanwhile, Japan's crypto market regulator issued a renewed warning to the crypto exchanges self-regulatory body about the full-scale implementation of FATF travel rules.
Jokes time! Bon appétit.
__________
Good morning, CT!
good morning pic.twitter.com/70CkFShalY

— Teddy (@TeddyCleps) September 27, 2022
__
Mutual understanding.
bitcoin & ethereum pic.twitter.com/0Ds9J9CZwC

— Eva Beylin (@evabeylin) September 24, 2022
__
He-llo!
Paper handed investors returning to the crypto market next bull run pic.twitter.com/GTmK3QjT5X

— Alan Carroll (@alancarroII) September 27, 2022
__
Weee!
September 23, 2022
__
A perfect evening.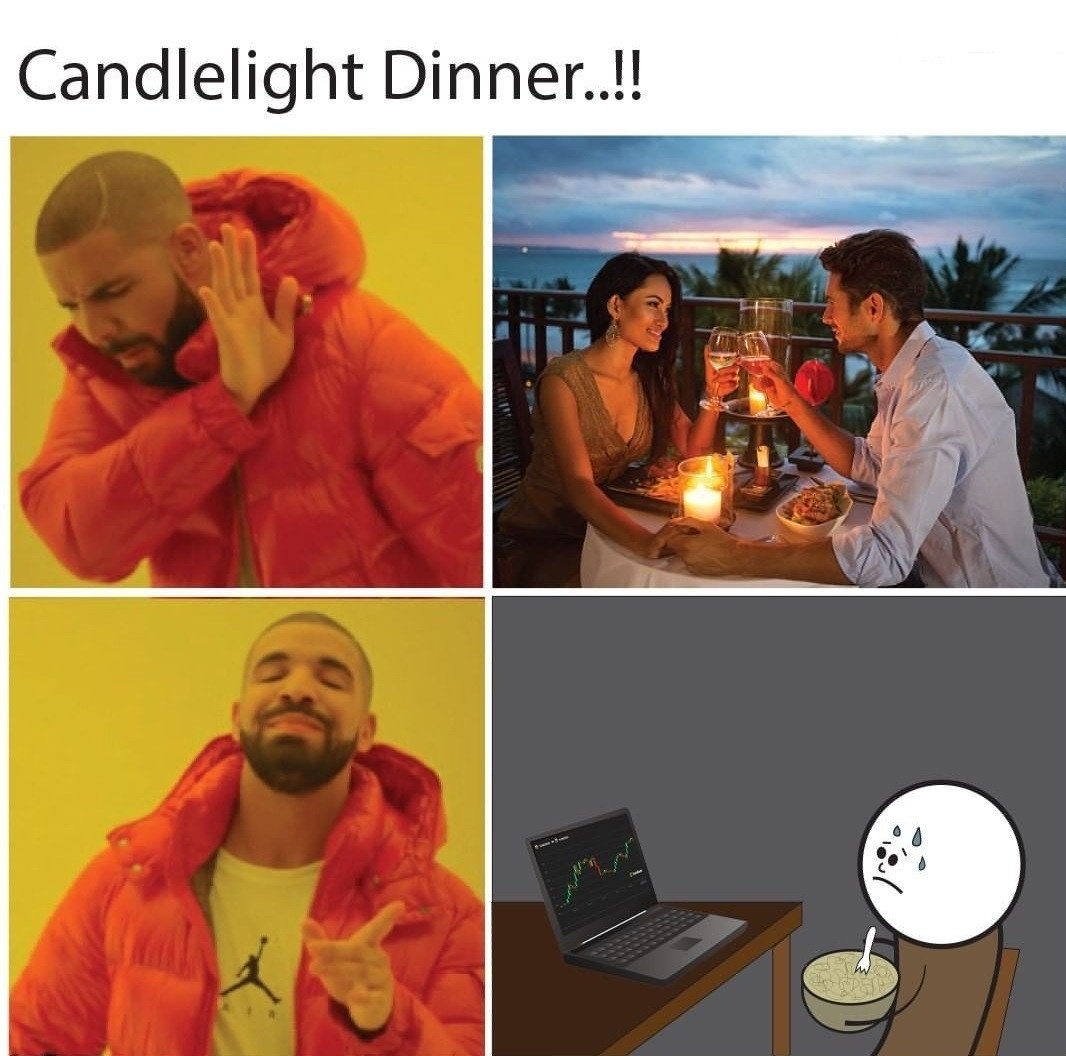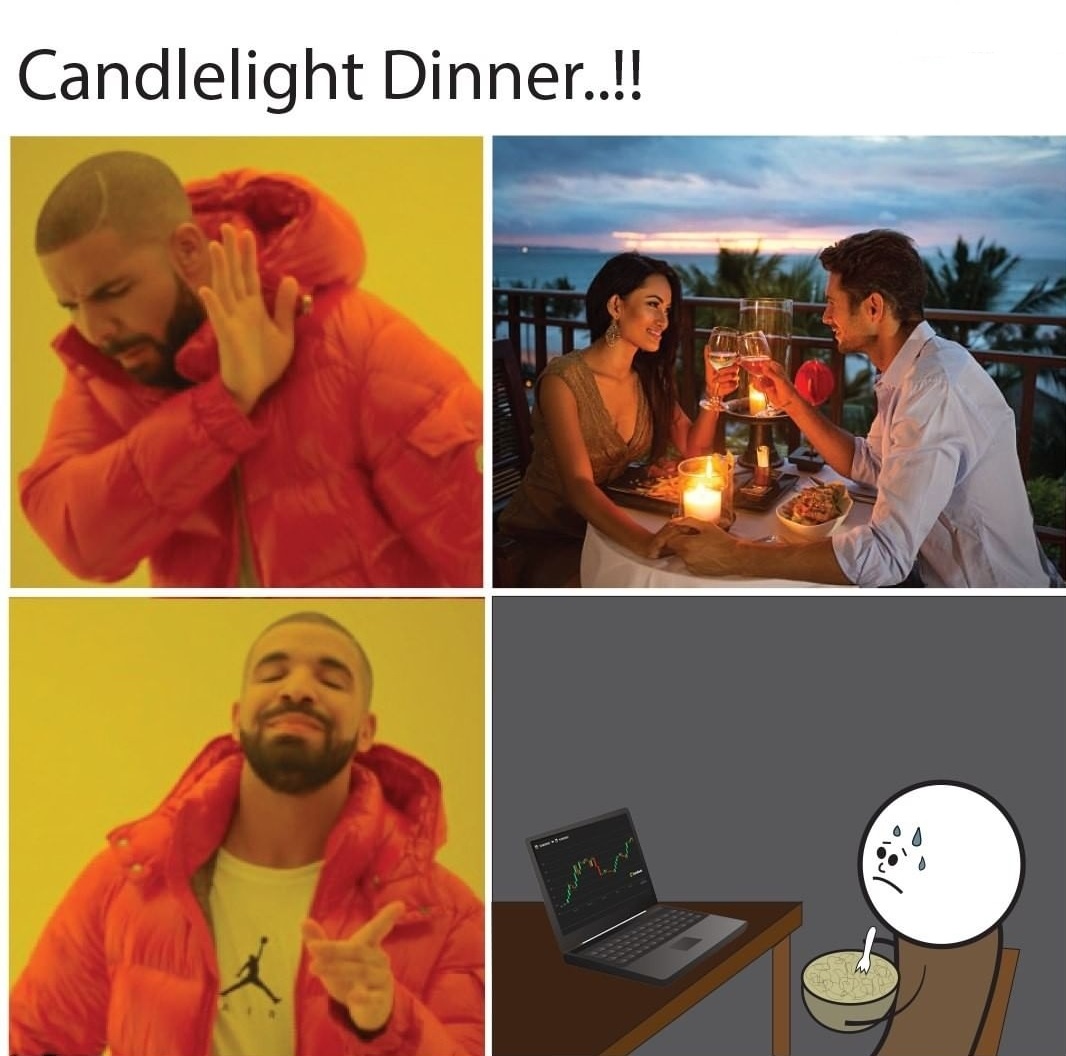 __
'You should've seen me in November 2021!'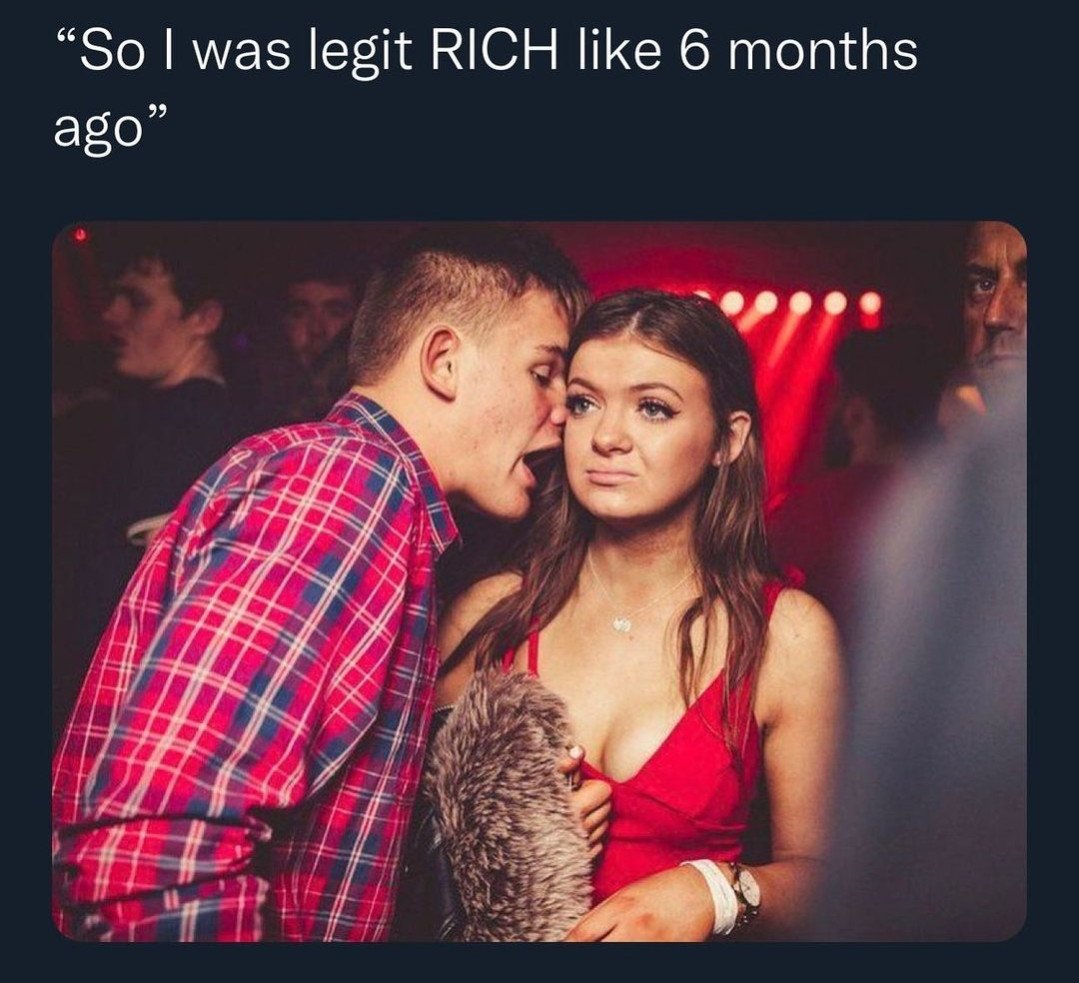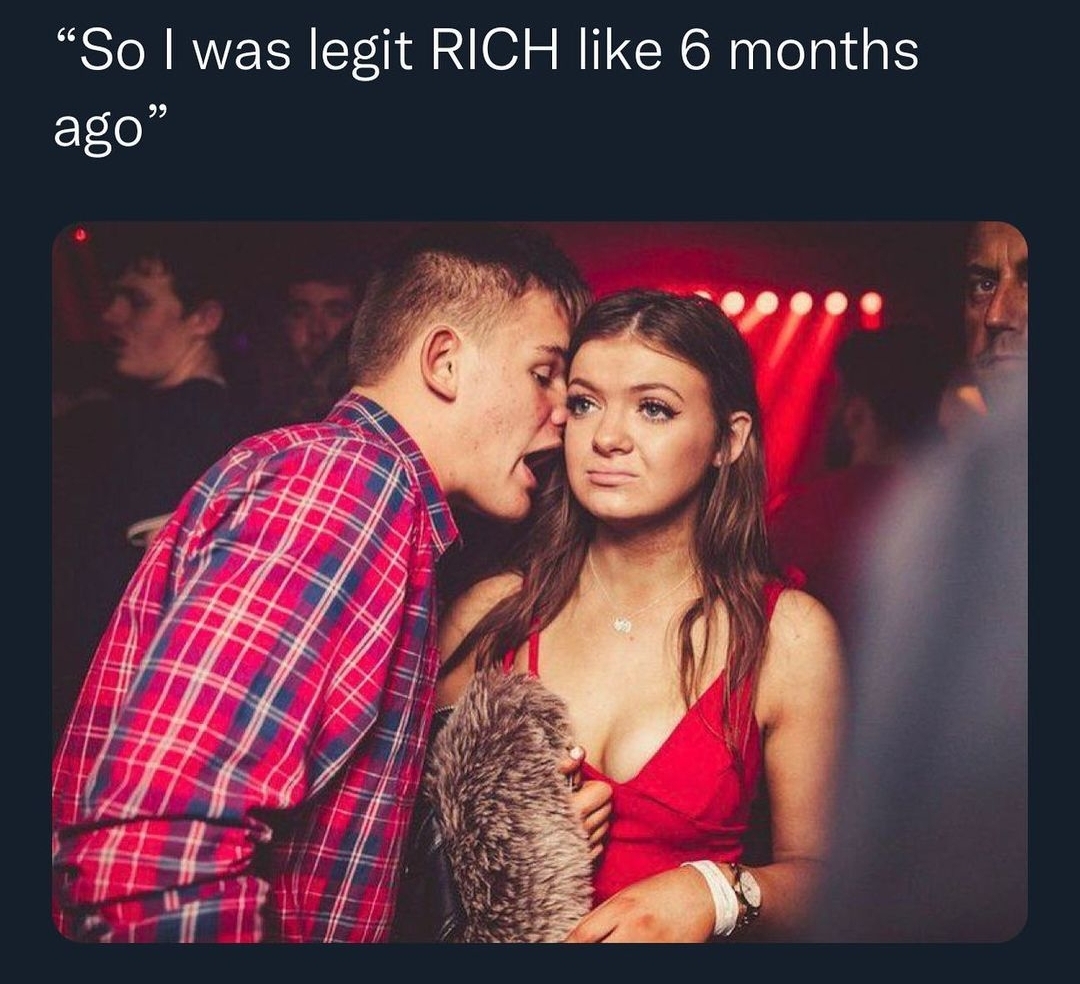 __
And now we know.
quantitative easing and CrossFit are surprisingly similar pic.twitter.com/Jg7JBpKGd7

— Matthew Graham (@mattyryze) September 30, 2022
__
Wait, is this the next update?
Ladies and gentlemen, I present to you; the fabled meme. pic.twitter.com/uVXpNIPdHt

— ᴄʏᴘʜʀ.ᴇᴛʜ ❤️ Memecoin (@CyphrETH) September 14, 2022
__
'I try, and I try, and I try…'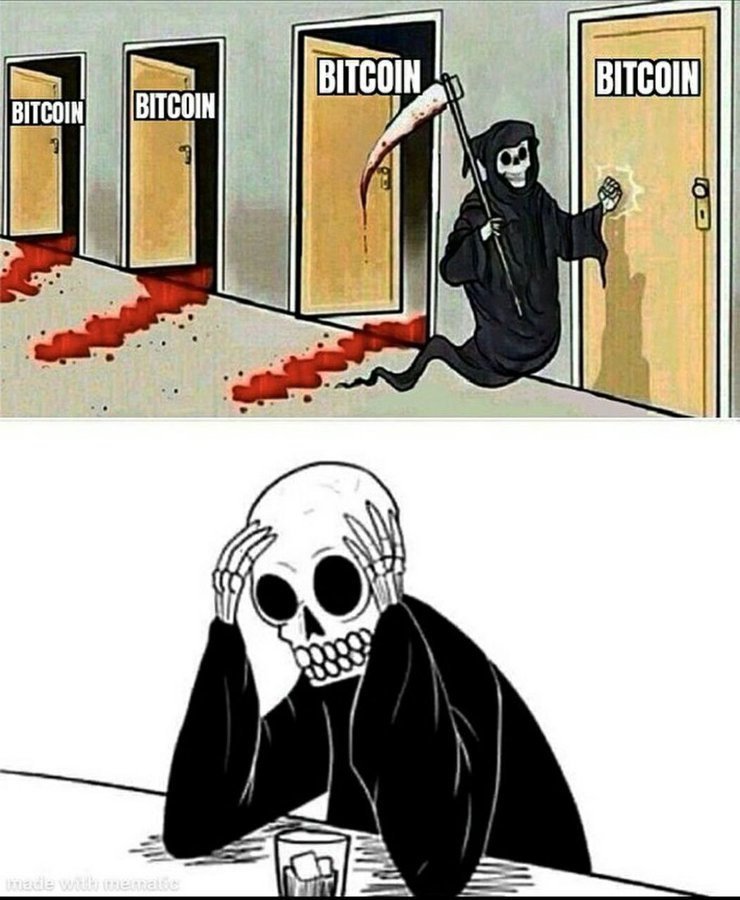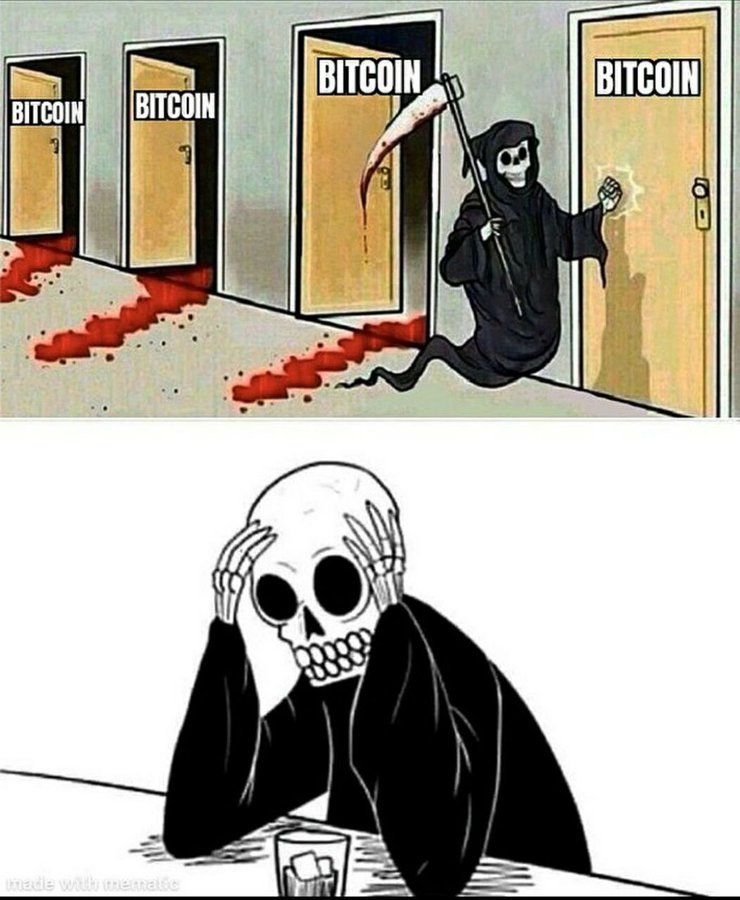 __
Boy. Run.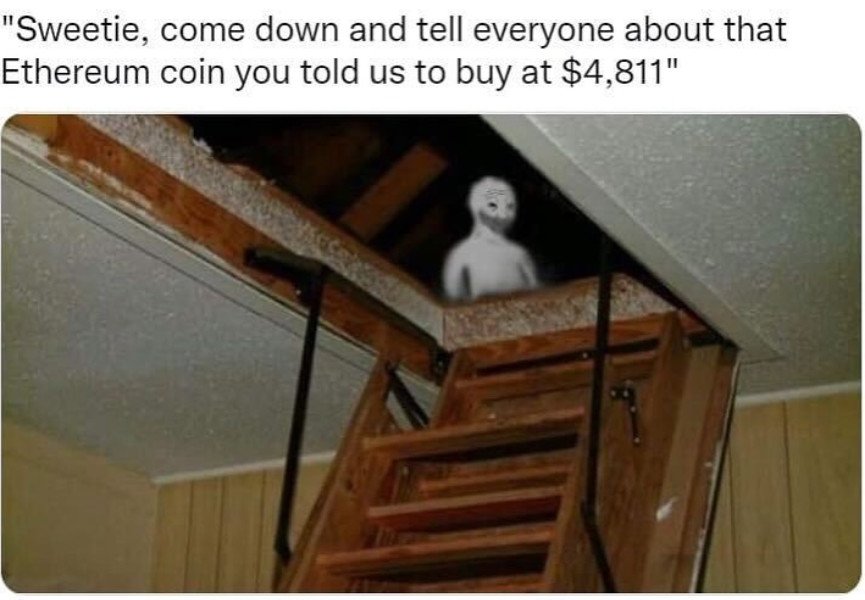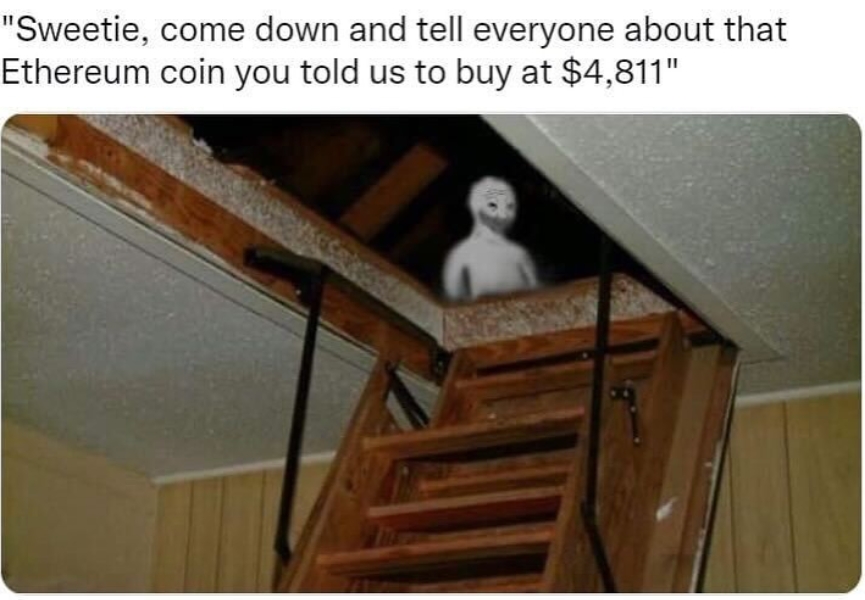 __
Mistake-based growth.
"You learn from making mistakes."

NFT mfs: pic.twitter.com/zPxIDzNemF

— MinisterOfNFTs 🔮 (@MinisterOfNFTs) September 23, 2022
__
I'm not sure what this tells us about humans.
Another passive income strat just dropped. pic.twitter.com/MKVGn70cy5

— TTI (@TikTokInvestors) September 26, 2022
__
Developed an ulcer.
"Living in the Metaverse will be stress free"

The Metaverse: pic.twitter.com/ajdI3941fB

— Alan Carroll (@alancarroII) September 10, 2022
__
Fiat is very stable and fair too… 🤭
Americans traveling to England this fall with a weak Pound pic.twitter.com/2Yfa3ijIxl

— litquidity (@litcapital) September 27, 2022
__
Shh, it's gonna be okay. If you build it, the bulls will come.
September 21, 2022
__
Sorrey.
Alex Mashinsky says he is "very sorry" about the financial struggles #Celsius customers are facing in the fallout from its collapse. pic.twitter.com/J0AhNmOJC5

— Altcoin Daily (@AltcoinDailyio) September 27, 2022
__
'Take my money!'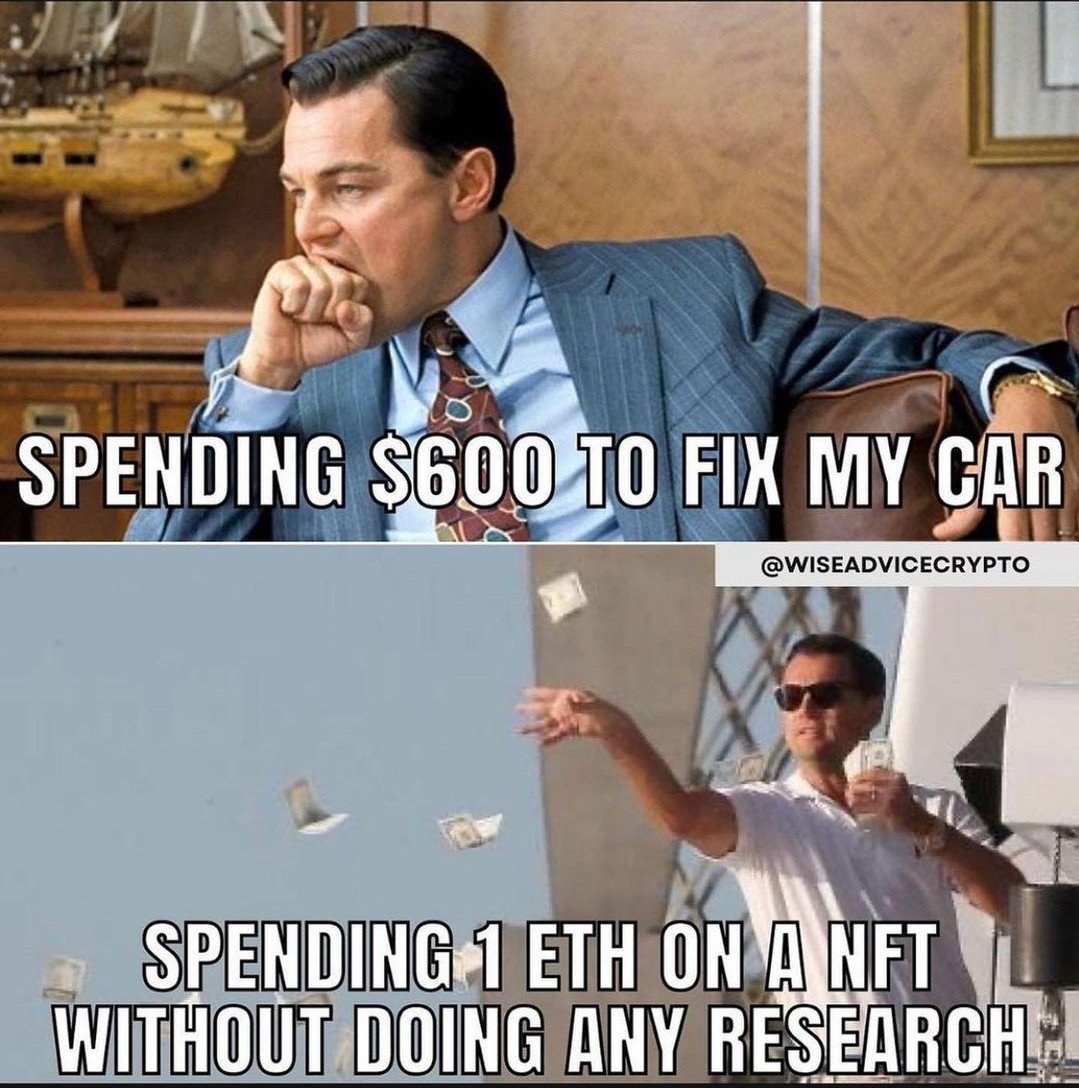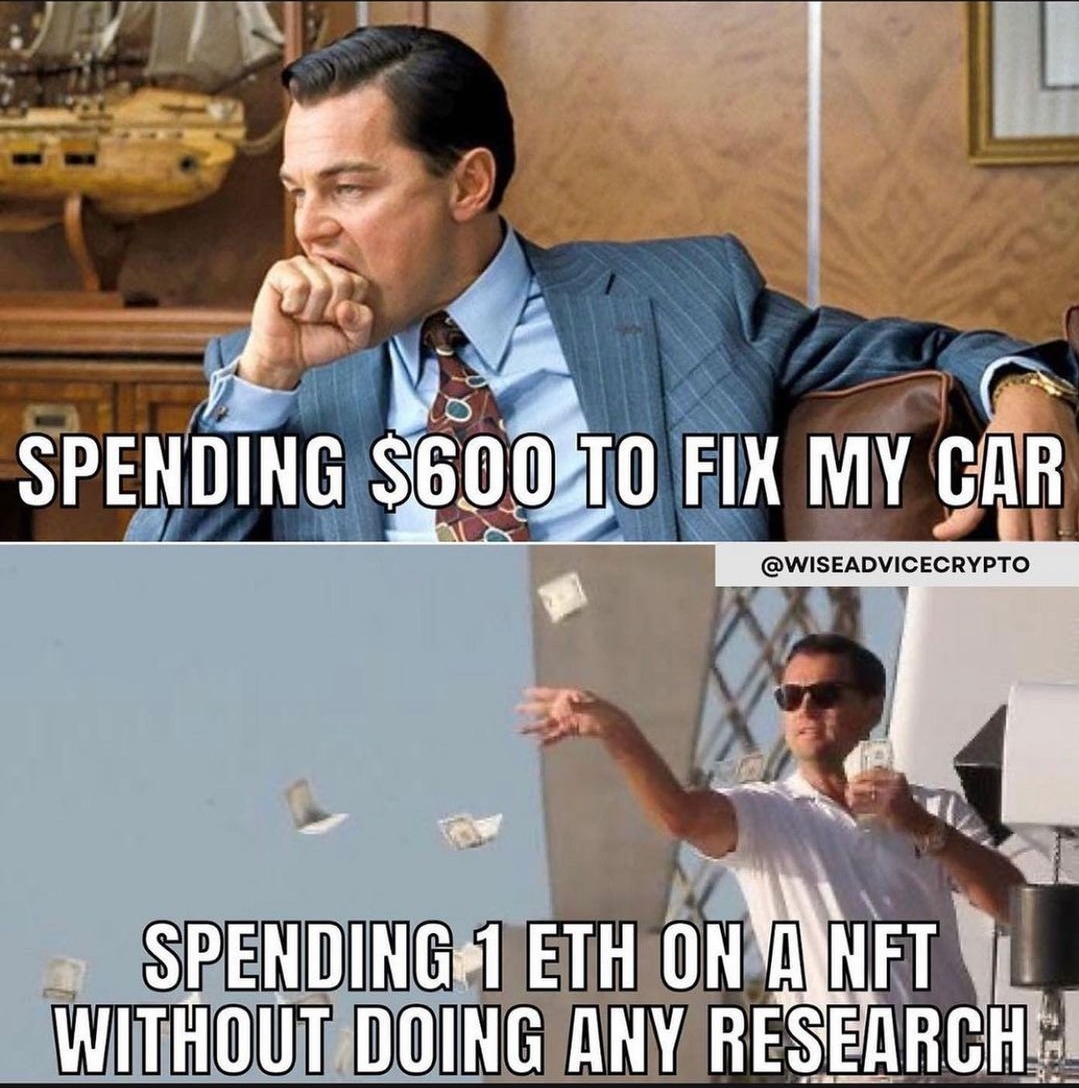 __
It doesn't take much to make one happy.
https://www.twitter.com/CarlBMenger/status/1573691990390317056
__
Gotta be prepared.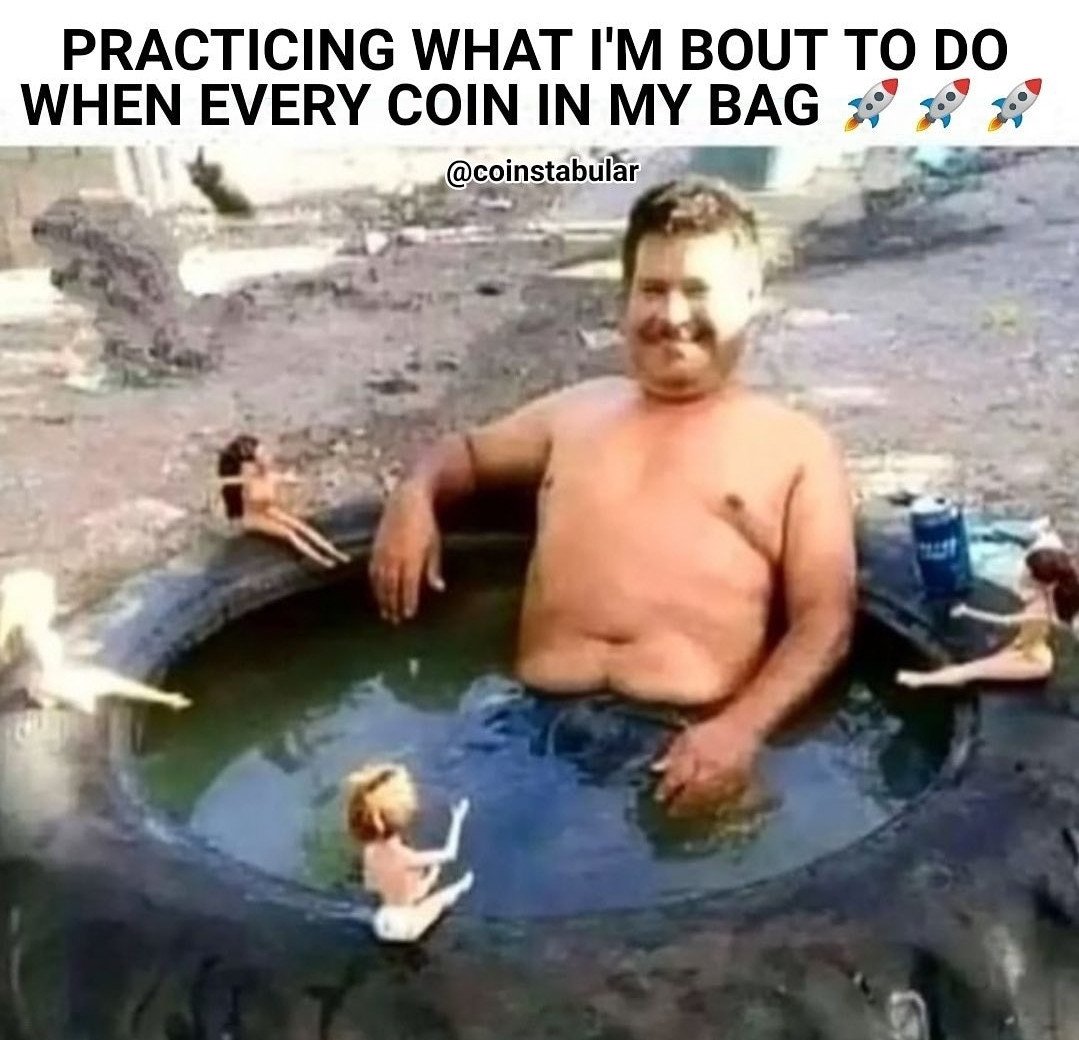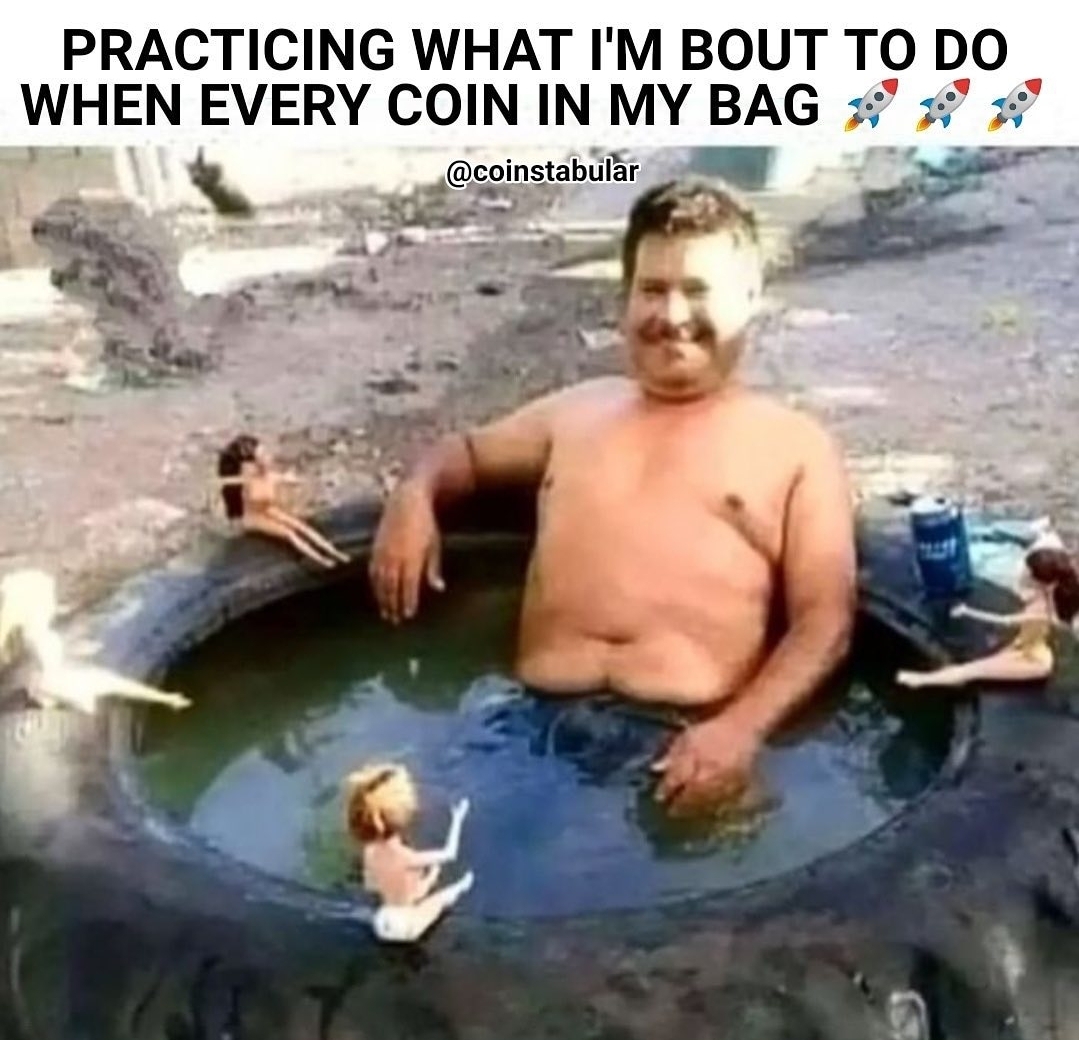 __
And a short video presentation for the end.
#Bitcoin maxi HODL and chill strategy in video form pic.twitter.com/UXCd2m4RbG

— Jason A. Williams (@GoingParabolic) September 22, 2022
---