Cardano CEO Hoskinson Argues VC Money Will Flood to Ecosystem by 2024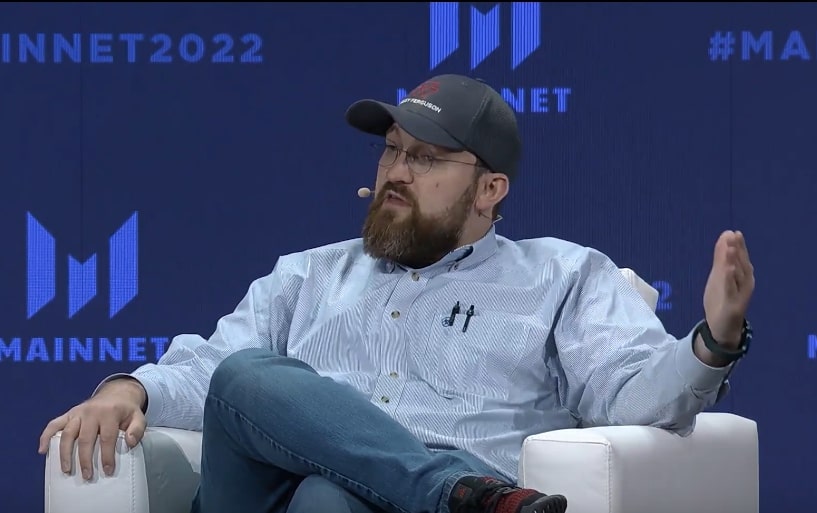 Charles Hoskinson, co-founder of Ethereum (ETH) and co-founder of Cardano (ADA), said that venture capital (VC) funds will come "organically" when Cardano decentralized apps (dapps) start seeing million-dollar valuations.
During Mainnet 2022 in New York, USA, in an interview moderated by Ryan Selkis, co-founder & CEO at Messari, Hoskinson basically argued that 'if you build it, they will come'.
He said that VCs will come to Cardano and that they'll get involved "organically, because greed is their thing," and it's their fiduciary obligation to their investors (be it companies or individuals who supply the capital).
"So where they get involved is when you see multiple Cardano dapps start getting multibillion dollar valuations. Because there is something for them to invest in, there is something for them to connect to. So probably 2023, 2024."
The CEO did note, however, that Cardano has their own VC in the ecosystem, Catalyst – which has $500m worth of ADA and emits about $60m-70m per year, he said.
When asked if he thought that VCs currently overlook the Cardano ecosystem, Hoskinson replied that "some do, some don't," but that it depends on the location and the type of company.
However, a big reason some are not interested in it, Hoskinson claims is,
"Because we didn't have any Ponzinomics for them. Let's just be honest here. The vast majority of VCs […] the way they approach it is: liquidity."
What VCs look for, he argued, is quick and short-term profits, which could be gained through unfair token distribution, with early investors then dumping coins on retail holders who end up losing a lot of money in the inevitable price crash.
Cardano's CEO claimed that, while some layer 1 projects' insider distribution is greater than 50%, in Cardano's case, it was a fair distribution of tokens, "so there was no insider distribution to go and sell."
Therefore, per the CEO, the big issue in the industry is "bizarre and outside valuations," saying that in the case of some ventures, "because you like the founders, [they] get a billion dollars valuations," though they are worth a lot less "pre-money.".
This is not healthy, he said – it invites regulation and is ultimately unsustainable. "It's going to be closed off."

Hoskinson concluded that,
"The only ecosystems that are going to survive are the ones that value hard work, the ones that take time to construct things, build communities, and bring real value."
Among such projects, he named Bitcoin and Ethereum.
As reported, Cardano successfully completed its much-anticipated Vasil hard fork. It is meant to bring more functionality, scalability, and speed to the network.
On Thursday morning (UTC time), the 8th coin by market capitalization, ADA, is trading at $0.436. It is up 2.2% in a day and down 1.3% in a week.
You can watch the full interview with Hoskinson here:
____
Learn more:
- Cardano Crypto Price Prediction - ADA Gives Up Gains but Vasil Can Spur Return to $0.52
- ADA's Weekend Rally Pauses as Cardano Confirms 'Most Significant' Upgrade

- Cardano Price to End Year at USD 0.63, Increasingly Bearish Panel Predicts
- Cardano's Charles Hoskinson Plans to 'Radically' Transform Government Services
---