Crypto Sneaking into Our Everyday Lives: 20 Adoption Cases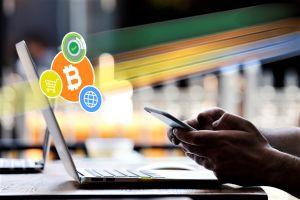 It can be hard to remember that crypto is increasingly among us when you're deep into the space. You may be checking news and market movements obsessively, while your acquaintance asks you, "Oh, you do stuff about those bitcoins?" But the general public is catching on, and the naysayers yelling "It's a bubble!" are becoming rarer by the day.
People are becoming more familiar and even more at ease with cryptocurrencies. And since this may be hard to see from our vantage point, we at Cryptonews.com assembled another list of 20 adoption cases throughout the world, spanning from tiny things to big ones. Maybe you'll recognize your own country here!
______________
This is a candy shop in Vilnius, Lithuania, that claims to have "the world's first chocolate bitcoins." Although they are significantly cheaper than real bitcoins, it is debatable whether they are truly the world's first - chocolate bitcoins can be found in Walmart, too.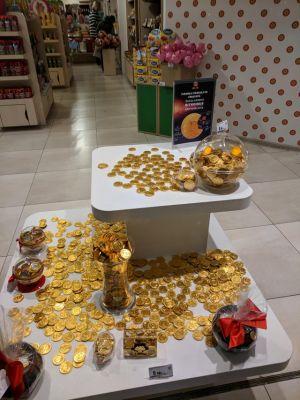 __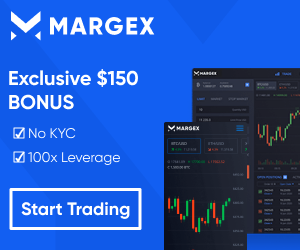 And coming to you from the Balkans, you can now buy a house on the Adriatic coastline - considered to be one of the most beautiful coastlines in the world - in Montenegro with bitcoin.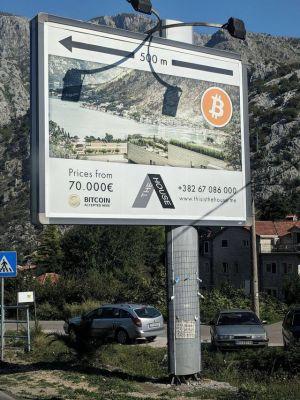 __
And we got another one! In an Instagram post by Brian Armstrong, CEO of cryptocurrency wallet and exchange Coinbase, he is seen with none other than retired footballer David Beckham. Apparently, they had dinner and talked about crypto. A sign that Manchester United fans might go for crypto now?
__
The New York City subway tells you exactly what you should do. The billboard is done by Republic, a crypto investment platform.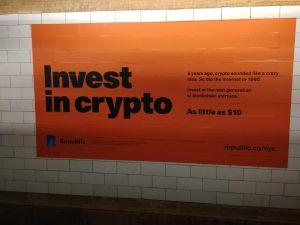 __
If you stumble upon this absinthe bar in Prague, Czech Republic, watch out for the "pay with bitcoin" option.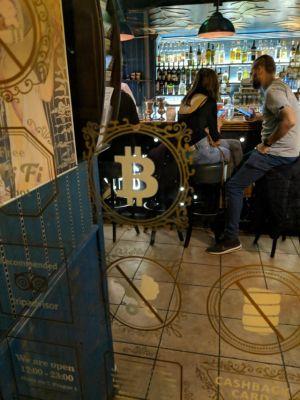 __
Brighton joins the list of cities with crypto communities. This one teaches anyone who is interested all they want to know about bitcoin.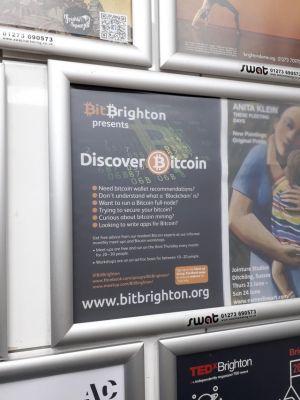 __
BrewDog, a multinational brewery and pub chain based in Ellon, Scotland, is now accepting Bitcoin and Bitcoin Cash as payment.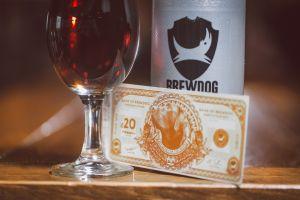 __
Vienna-based cryptocurrency exchange Bitpanda is now being advertised on the Vienna airport.
Bitpanda has landed at Vienna airport and will be greeting arrivals on 120 screens at baggage claim. Tweet us and let us know if you see our ads! #bitpanda 🐼 pic.twitter.com/9wsdgKO55G

— Bitpanda (@bitpanda) 5 October 2018
__
The Lupus Foundation of America, working on researching and treating the eponymous chronic autoimmune disease, now accepts donations in Bitcoin, Ethereum, Litecoin, Bitcoin Cash and Ethereum Classic. Find more about how to donate here.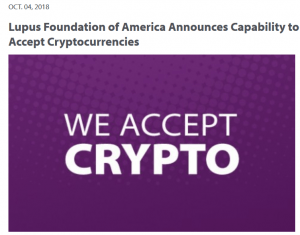 __
If you're in your 20s or 30s, you might remember R. L. Stine and his children's horror book series called Goosebumps. Well, those are still being produced, and they're moving with the times. In the last few paragraphs shown here, Bitcoin is mentioned.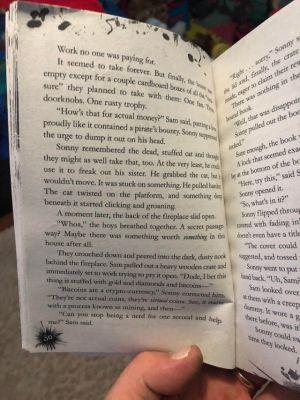 __
Meet Jose Santana, the inspiring Bitcoin taxi driver from Puerto Rico.
__
Found in the Brisbane Airport, Australia, this airport is quickly becoming the biggest place that accepts cryptocurrencies.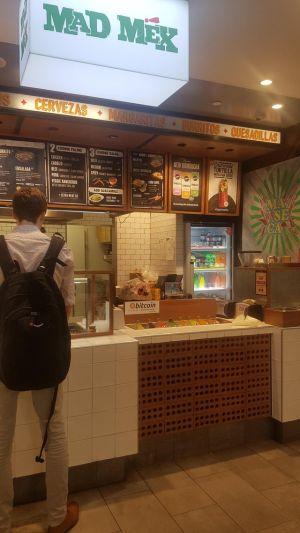 __
Back to fashion - are you looking for shoes with personality? A luxury shoemaker now offers Bitcoin shoes.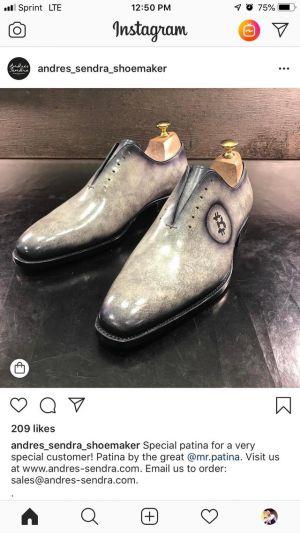 __
Vintage art with modern inscriptions will never get old. Found in Brighton, UK and most likely created by internet personality Phneep.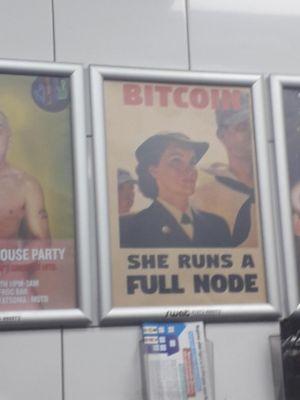 __
A coffee shop in Bern, Switzerland, now accepts bitcoin payments through Lightning Network.
__
A Kenyan crypto pioneer, Beatrice Wambugu, owns a restaurant called Betty's Place that accepts Bitcoin and Dash. She also holds weekly classes about how to use Bitcoin for anyone interested. Learn more here.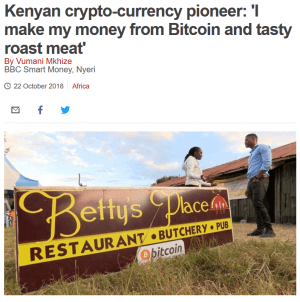 __
You don't necessarily need to understand Spanish to see how they use Lightning Network to pay for a Coke at a vending machine. Quick and painless!
__
A Bitcoin ad on a fridge - or, as Reddit user u/dalebewan put it, on a "cold storage device" - is a great way to raise awareness about crypto.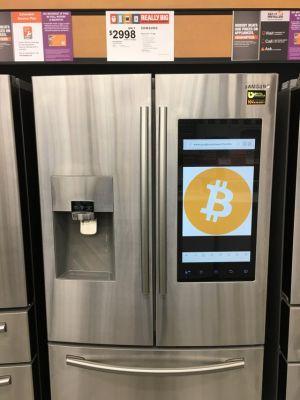 __
Taiwan gets its own crypto ads on a vending machine.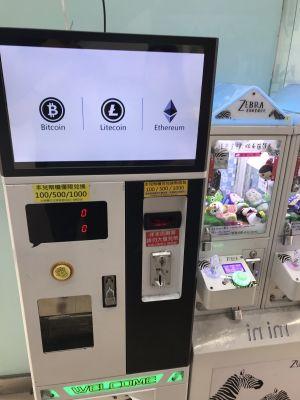 __
And, just because our collection wouldn't be complete without a Bitcoin ATM, here's one in Tbilisi, Georgia.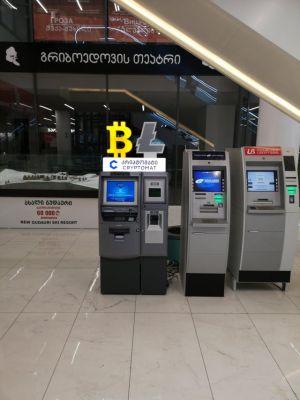 __