Crypto Adoption: a New Collection of 20 Examples
With every passing day, there are more options to pay with crypto - or to use blockchain in the real world, even outside of cryptocurrency payments. Adoption is slowly but surely creeping in, and while governments and giant financial institutions are working on regulations, many citizens are already opting for crypto because they recognize its perks for their businesses.
Although a lot of adoption comes from Japan - already well-known for their openness towards new technologies - there is also an enviable number from cities such as Kiev, Kuala Lumpur or Negombo.
_____________________
At consumer electronics retailer Bic Camera in Tokyo, sometimes you have to queue to pay with Bitcoin… and sometimes there is an elderly gentleman in front of you. Additionally, according to local reports, you get a 15% discount, payments need zero confirmation, and the network fees are negligible.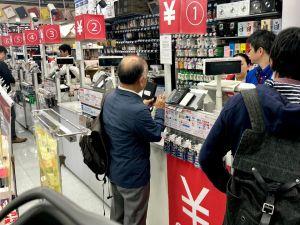 __
According to Reddit user u/binkleybloom, this was a present from the baby's grandparents - giving the baby a good chance to get richer as time goes on.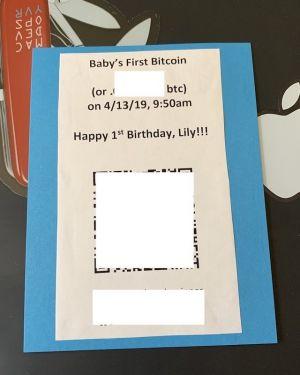 __
Found in Kiev, the capital of Ukraine - as one commenter put it, "People walk in thinking it's a bank, walk out being their own bank."
__
Leaked from an employee of Bank of America, they seem to be going as far as teaching their employees about it.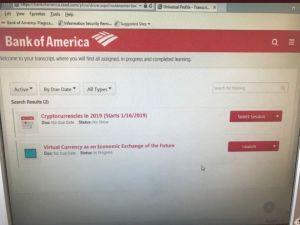 __
Bitcoin bull Tim Draper is always looking for ways to boost adoption. This is him, wearing his famous Bitcoin tie in HBO's documentary about Theranos, a Silicon Valley startup that claimed its technology could perform hundreds of common blood diagnostic tests with just one drop of fingertip blood.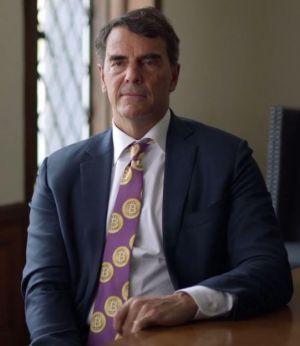 __
Found in the Harajuku district in Shibuya, Tokyo, Japan. This shop also has zero confirmation payments!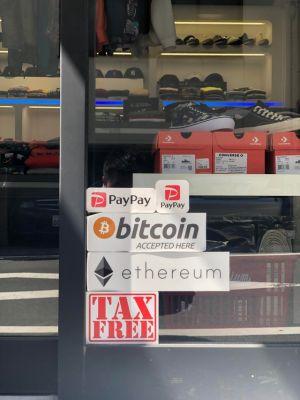 __
And another example from Japan - this bar can be found in Kyoto.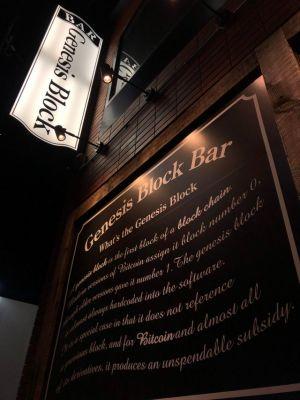 __
Bitcoin is also accepted at a jewelry store in downtown Miami, Florida.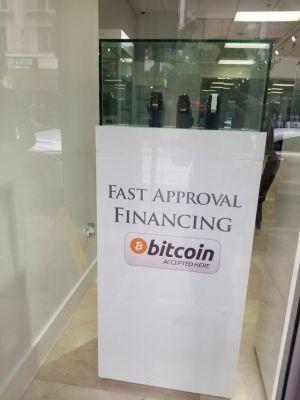 __
Digitec Galaxus, Switzerland's largest online retailer, is now accepting cryptocurrencies as payment.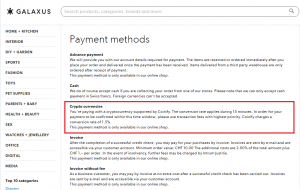 __
A barbershop in Ewell, Epsom, UK is now accepting crypto as well - and home appointments are also available!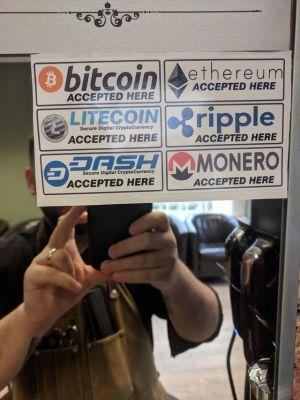 __
The Dolder Grand, a five-star hotel in Switzerland, plans to begin accepting bitcoin payments in May.
We are very proud to have taken a step towards accepting crypto currency.
The Dolder Grand is the very first luxury hotel in Switzerland where guests can pay with Bitcoin.https://t.co/fqE7C0kAA8#bitcoin #Switzerland #Financial #economy #luxuryhotel #thedoldergrand #zurich #new pic.twitter.com/iG8co6KTA7

— The Dolder Grand (@DolderNews) March 29, 2019
__
Brussels, a pub in Kuala Lumpur, the capital of Malaysia, has also started accepting Bitcoin.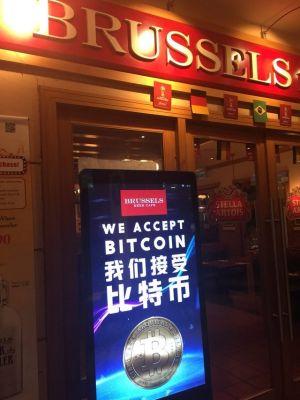 __
Found at a Chinese restaurant in Queens, New York.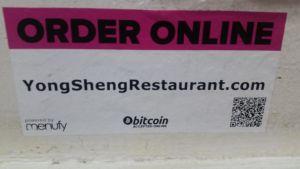 __
A relatively old video promoting possible use cases for Bitcoin - from 2014 - that aged well in all respects but one: price.
__
Also, UK-based provider of business travel services with offices in 20 locations across the nation, Corporate Traveller, has started accepting crypto.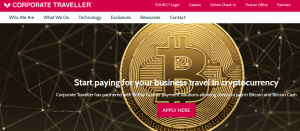 __
If you ever find yourself in Rio de Janeiro, Brazil, you know where you should get your pizza from.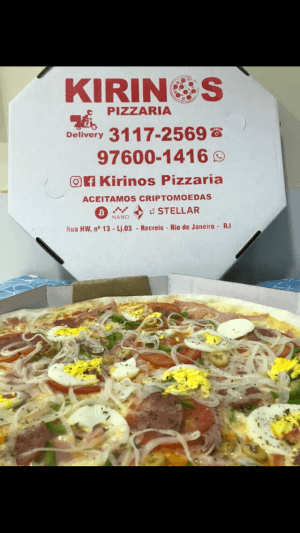 __
Found in a coffee shop called Dolce Vita in Negombo, Sri Lanka.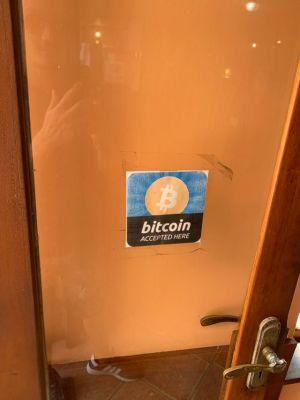 __
This one comes from a store called Penny in Onești, Romania.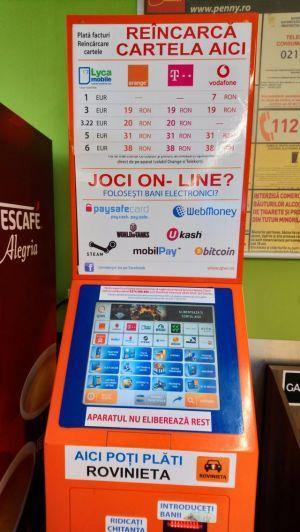 __
A laundromat that uses tokens worth 2,500 satoshis (USD 0.13) - you could even call it, ahem, money laundering.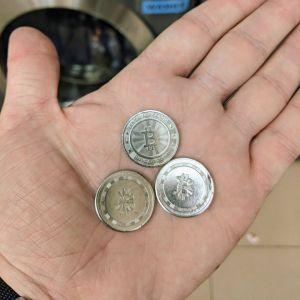 __
Found in a Greek cafe in Atlanta, Georgia.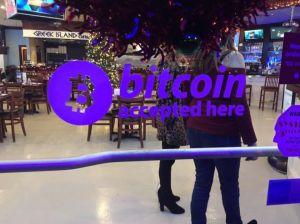 __