Conflicts, Interests, Emojis and 20 Crypto Jokes
Let's recap what happened in this crypto week. Total value locked in DeFi hit 1 billion! The public war-of-words between the co-founders of the IOTA Foundation took a fresh turn, Bitspark will close due to internal issues despite reporting positive results, but the first phase of Ethereum 2.0 is most likely coming this year. While Mike Novogratz believes ETH, XRP and many other alts are in their 'proving phase,' and Celsius CEO gave three reasons why Bitcoin might reach USD 30K in 2020, we discussed why ICE's acquisition of eBay would be relevant for crypto, and Binance co-owned FTX added TRUMP-2020 futures market. Meanwhile, billions of dollars could be converted into BTC, ETC will have two parallel upgrades, and a lawyer warned not to get too excited about Crypto Mom's ICO plan.
What else happened? The South Korean central bank is launching a second CBDC team in what appears to be a direct response to China's plans to issue a digital yuan, while the banks and financial services providers are turning to blockchain, and the country is inching closer to crypto tax legislation. The head of the Russian Duma's digital economy commission insisted that crypto and blockchain legislation will be in place before the year's end, and American Fed said it's looking into the possibility of CBDC issuance. Meanwhile, fourteen of Japan's biggest banks and securities companies will begin running a pilot for a blockchain-powered inheritance platform. Traditional financial advisors are becoming increasingly enthusiastic about digital assets, and Sony showed their interest in security tokens when they made an indirect, undisclosed investment in Securitize. Meanwhile, North Korean hackers used LinkedIn and Telegram for their USD 7 million DragonEx hack, while MLB players are allegedly among the victims of American crypto fund scam.
And more things happened. Arthur Hayes shared new yield-producing strategies for options traders. You can now use BTC emoji in your tweets, Handshake introduced a new way to send your crypto, and Twitter's Jack Dorsey was unreachable to confirm or deny that he was awarded the second Lightning Torch.
Now, let's relax with some jokes.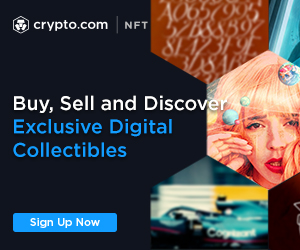 __________
Good morning, traders!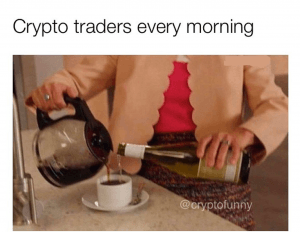 __
Who's hungry?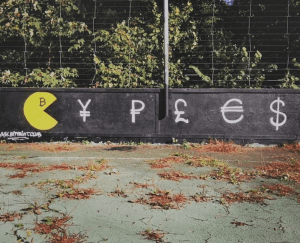 __
It's February. How's your year going so far?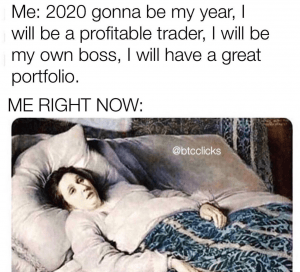 __
Let's see what BTC is doing.
#Bitcoin right now. pic.twitter.com/sLkAItYwx4

— WhalePanda (@WhalePanda) February 6, 2020
__
Any plans for near future?
👀 #BTC pic.twitter.com/MPNnr3YCAb

— ®₿TCɢʀɪɴᴅᴇʀ™ (@grinder_o) February 3, 2020
__
OK, and how about ETH? What's happening there?
$eth today. pic.twitter.com/KZ1fp8QVZA

— santi.eth - devcon2020 🧉 (@santisiri) February 5, 2020
__
First degree.
Since none of the Ethereum Killers are actually killing Ethereum, we should rename them the Ethereum Attempted Murderers.

— eric.eth (@econoar) January 31, 2020
__
HODL and ignore.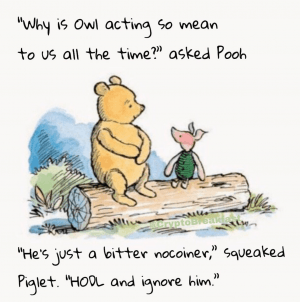 __
Ah, so this is what happens when Pooh gets rich trading.
When you finally become a successful #cryptocurrency trader. pic.twitter.com/NPqoXisjiH

— ₿lackbeard (@crypto_blkbeard) January 23, 2020
__
It takes a genius to miss them all.
crypto twitter playing basketball:pic.twitter.com/DvspIlCguv

— LilMoonLambo (@LilMoonLambo) January 29, 2020
__
Whales playing games.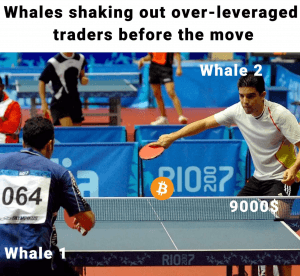 __
Everything has its origin story.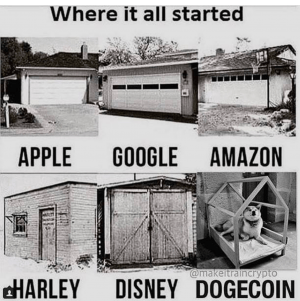 __
Sure, I'm in.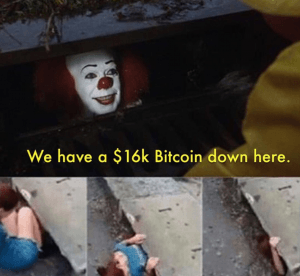 __
So close. Sound on for this one.
WHY ARE WE STILL HERE? pic.twitter.com/MFPlpmXOf1

— CryptoChimp (@Cryptanzee) February 1, 2020
__
So diversification!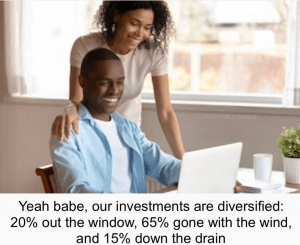 __
I was barely twenty when I took my place in the line in the bank....
Moving money around the traditional finance system after being used to DeFi. pic.twitter.com/kpQtqrgDhR

— eric.eth (@econoar) February 4, 2020
__
Searching for a Satoshi.
__
Speaking of Satoshis...
Which is mostly likely

— CO฿IE (@CryptoCobain) January 20, 2020
__
Hasn't missed a single one.
That one guys that keep on buying the top of every pump pic.twitter.com/2guyCmMXSZ

— TEDDY (₿) (@TeddyCleps) January 31, 2020
__
And lastly, here's some people asking for an emoji.
. @PeterSchiff wants a Gold bar emoji 😂😂😂 #bitcoin pic.twitter.com/E8zsbHJs5w

— Bitcoin Meme Hub 🔞 (@BitcoinMemeHub) February 2, 2020
Calvin asks Jack if #bsv also can get a #bitcoin emoji... pic.twitter.com/mVFTtxV2SC

— Bitcoin Meme Hub 🔞 (@BitcoinMemeHub) February 2, 2020