Can Crypto Ventures Cash in on Gov't 'Cashless' Drives?
Disclosure: Crypto is a high-risk asset class. This article is provided for informational purposes and does not constitute investment advice. By using this website, you agree to our terms and conditions. We may utilise affiliate links within our content, and receive commission.
Will cashless society drives ever join forces with crypto pioneers? In case of Japan, "all it'd take is a gentle nudge in the right direction."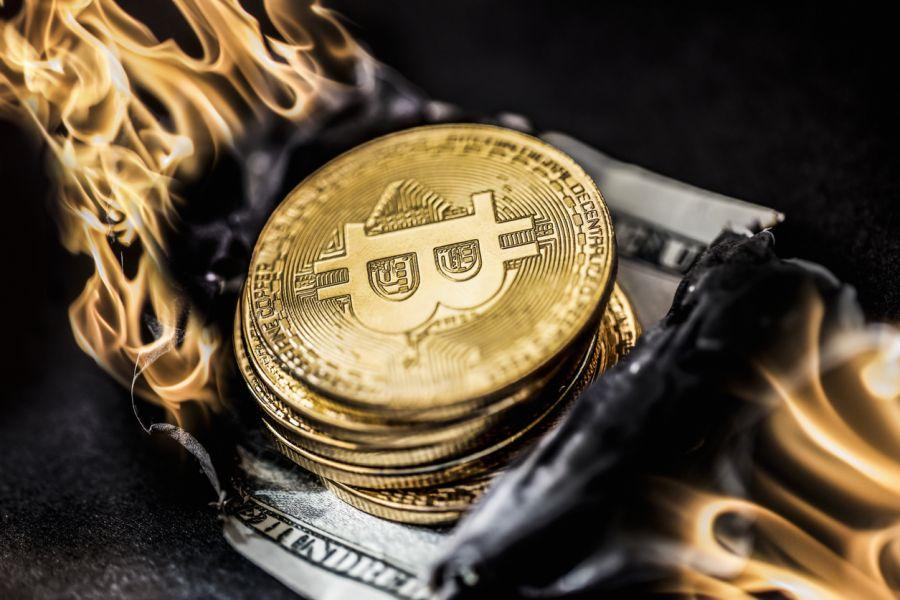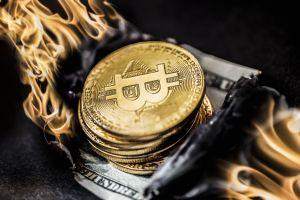 Why are governments all over the world trying to do away with our cash all of a sudden? It seems that no matter where you live – be it South Africa, South Korea, Kenya or Canada – government and big businesses want to turn banknotes into history museum exhibits.
From a government standpoint, cash has long since served its purpose. Paying with banknotes and coins is expensive for the mints and agencies whose job it is to issue and police them. Banknotes are also easier to steal without trace, can be forged relatively easily and allow people to pay with more anonymity than police and regulators would like.
We now live in a digital age, claim governments – so why does our money remain so painfully analogue?
But for cryptocurrency enthusiasts, another question is more pressing: Is there a role for cryptocurrencies in the financial transition from bills to bytes?
Private Sector Interests
International business moguls like Alibaba's Jack Ma certainly think so. Although few countries in the world have taken such a hard line on crypto as Ma's native China, the Alibaba chief said earlier this month:
"My job – and that of Alibaba – is to turn the world into a cashless society. It's a society that would be equal, inclusive, sustainable and transparent."
Indeed, Ma has placed enormous faith in blockchain technology-powered solutions in his cashless quest, investing in startups, rubbing shoulders with crypto pioneers like Tron's Justin Sun and operating blockchain divisions in his fintech giant, Ant Financial (formerly Alipay). However, Ma is also known for repeatedly calling Bitcoin "a bubble."
Per China's Ministry of Industry and Information Technology, young Chinese consumers and the businesses they patron have all but kissed goodbye to cash. Mobile pay transactions in the country hit the USD 12.8 trillion mark between January and October 2017 – and the central bank has recently pleaded with companies of all sizes not to stop accepting cash altogether.
Fintech Freedom?
And mobile pay extends beyond conventional finance. Many businesses in Chinese tourist hotspots such as Japan and South Korea began accepting mobile crypto pay "mainly to cater to Chinese tourists," who would rather do away with annoyances such as exchange rates and money changers. Crypto pay also allows travelers to spend their funds abroad without leaving a trace – which is perhaps why tourist boards everywhere from Russia to Australia are now mulling the widespread promotion of crypto pay.
In a detailed series on crypto's role in cashless society drives, Cryptonews.com authors have explored the role that tokens like Bitcoin can play in the cashless societies of the future – providing an alternative to centralized banking systems that could allow potentially malicious regimes to "confiscate the private assets of individual citizens."
Cash bans, say experts, could even threaten the very nature of free trade. One even advises, "Your best protection against asset confiscation is cryptocurrency."
But will cashless society drives ever join forces with crypto pioneers for an inclusive solution that leaves all parties happy?
Land of the Rising Token
In Japan, the need to turn away from cash has become paramount. Despite the country's high-tech facade, cash payments make up for a whopping 80% of all transactions in the country. By contrast, according to the Nomura Research Institute and the Japanese Ministry of Economy, Trade and Industry, over 96% of transactions were already cashless in South Korea in 2016.
Japanese cryptocurrency consultant Takahashi Sato told Cryptonews.com:
"Japan has all the IT and infrastructure in place to cut out cash relatively quickly, and the central bank seems to have no interest in developing a digital fiat. The government is relative pro-cryptocurrency here – so the conditions are perfect for private-sector crypto ventures to supersede cash. All it'd take is a gentle nudge in the right direction."
Per media outlet Tokyokeizai, Japan's situation is paradoxical. The country actually leads the world in many aspects of fintech technology, but a range of factors – including low forgery rates, low crime rates, a large number of ATMs and low credit card commission rates – have given most Japanese few palpable reasons to ditch their cash in favor of electronic alternatives.
So dire has the situation become that Mitsubishi UFJ Bank, which has issued its own stablecoin fiat and pioneered unmanned convenience stores, is considering making a 20% reduction in the number of ATMs it operates.
Tokyokeizai suggests that crypto pay – already in its advanced stages in Japan – could well provide a way for the country to transition away from cash. The media outlet reports that "by using [crypto pay], it is not necessary [for merchants] to use banks as an intermediary. Thus, it is cheap in terms of cost and allows people to use various payment options."
Indeed, as Tokyokeizai points out, financial and IT companies in Japan are chomping at the bit in anticipation of crypto pay as a cash alternative. The ever-crypto keen SBI Group, one of the world's biggest financial institutions, is this month testing its own S Coin blockchain-powered pay platform.
E-commerce giant Rakuten and South Korean-Japanese chat app Line are also keen to issue tokens and pay platforms of their own. And in East Asia, where big businesses go, government policy often follows.
---