Cakes, Songs and Jokes: How the World Celebrates Bitcoin
Most likely, you've read these three sentences a dozen times today: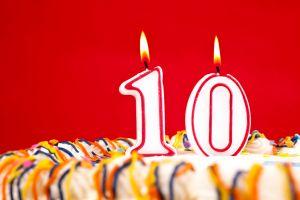 "On October 31st 2008, Bitcoin's mysterious founder Satoshi Nakamoto published a nine-page long academic style paper called "Bitcoin: A Peer-to-Peer Electronic Cash System." The paper turned out to be the founding text for the cryptocurrency. In early 2009, the first Bitcoin transaction would be carried out."
Also, you might have heard that the first transactions were carried out in private, so no one really knows much about them, but the first trade is believed to have been between Nakamoto and developer Hal Finney. The cryptocurrency first garnered mainstream attention in May 2010, when developer Laszlo Hanyecz bought two pizzas for 10,000 bitcoins.
Since late 2013, Bitcoin has been often in the eye of the public due to several hyperinflation incidents. However, it wasn't hyperinflation that rocked the world of the cryptocurrency: in 2014, one of the first-ever exchanges, Mt. Gox, collapsed after a severe hack in which USD 500 million of bitcoin, and a further USD 30 million of cash deposits were stolen.
The coin started picking up pace again in 2017. In a matter of months, its price increased from around USD 1,000 to almost USD 20,000. However, Bitcoin continued to decline during early 2018, before eventually stabilizing at around USD 7,000 per coin. It has remained in the USD 6,000 to USD 7,000 range since June, and the volatility that characterized the market in 2017 and early 2018 has seemingly all but evaporated.
Now, let's see how the cryptoverse is celebrating the tenth birthday of the Bitcoin whitepaper: Cryptonews.com has made a collection of tweets, reactions and commentary from all over the internet.
____________________
This may not be the real Satoshi (but who knows, really?), but the sentiment is great.
__
Well, that's probably expected at this point.
__
Beijing got a new Lightning Network node just in time to celebrate Bitcoin's first decade!
__
Always stay vigilant for Faketoshis.
__
Bloomberg's TicToc shows in an original way how far Bitcoin has come.
__
Another congratulatory post, but this one has a cupcake.
__
And if you're looking for a cute birthday card, this one's got your back.
__
eToro also offers a look into how Bitcoin has changed through the past decade.
Also, the trading platform invited people to sing in front of the Bitcoin Birthday ATM in London:
__
Of course, what would Bitcoin's birthday be like without a meme or two?
__
Binance offers their own congratulations.
__
Here, you can also read the email thread that started it all.
__
And here's some fan art!
__
Also, here's an estimate of how long it should take Bitcoin to reach mass adoption if it follows other mainstream technologies.
__
And a special surprise for anyone holding bitcoins.
__
What it's going to look like very soon.
__
For the data junkies out there, here's something for you.
__
Which one would you rather own?
__
Too many of us are in his shoes.
__
Even BCH congratulates BTC! Or it's not the case?
__
And, since it's Halloween after all, here's a scare for you all.
__
---