Bomb Demons, Force Shows, NFT Everything and 20 Crypto Jokes
Disclosure: Crypto is a high-risk asset class. This article is provided for informational purposes and does not constitute investment advice. By using this website, you agree to our terms and conditions. We may utilise affiliate links within our content, and receive commission.
This adventurous cryptoweek, Vitalik Buterin said Tether is Bitcoin's ticking time bomb demon, some Ethereum miners are preparing for "a show of force" against EIP-1559, and analysts said ETH miners don't cause price volatility. Also, XRP jumped as Ripple said its partnership with MoneyGram ended for now, Coinbase is said to be valued at USD 90bn in a private auction, PayPal agreed to acquire Curv, and Meitu made a USD 40m investment in BTC and ETH. While BlackRock says gold bit the dust, an SBI Group subsidiary is reportedly targeting crypto-related business expansion, and JPMorgan Chase wants to offer its clients access to the crypto market, but some don't see it as very crypto-related. Also, Binance is reportedly being investigated by the US Commodity Futures Trading Commission.
Then, Shinhan and LG CNS unveiled their joint pilot platform for CBDC, Indian crypto players said they want a bigger role in shaping regulation as a crypto ban seems less likely, 500.com plans to rename itself to BIT Mining, and miners are returning to South Korea where crypto in the portfolio is "a must" for people in their 20s-30s. The Japanese courts jailed a man for crypto tax evasion, Taiwanese prosecutors are investigating the possibility that Bitmain "poached" AI engineers, and SEC said Ripple attempted to "divert the court's attention" with invalid fair notice defense claims.
In the NFT realm, Swaps and NFTs are accelerating MetaMask's growth, Justin Sun and Sina Estavi made bids to buy Jack Dorsey's first-ever tweet as NFT, Gronk launched his own NFT collection, and eBay listings for NBA Top Shots began appearing as holders look to profit from the interest in NFTs. Meanwhile, multiple high profile crypto Twitter accounts were suspended and users suspected it's NFT-related, and Justin Sun lost a chance to acquire an NFT for USD 70m.
Let's laugh at some crypto jokes now.
__________
Heeeey, CT! Tell me something I don't know.
March 10, 2021
__
Mary.
Satoshi would then be…? https://t.co/ByYZ7eRO0z

— Bryce (@BryceWeiner) March 11, 2021
__
'And he sayethed 'goddammit!"
https://www.twitter.com/TeddyCleps/status/1367758531995308033?ref_src=twsrc%5Etfw
__
They're willing to pay big money to get some.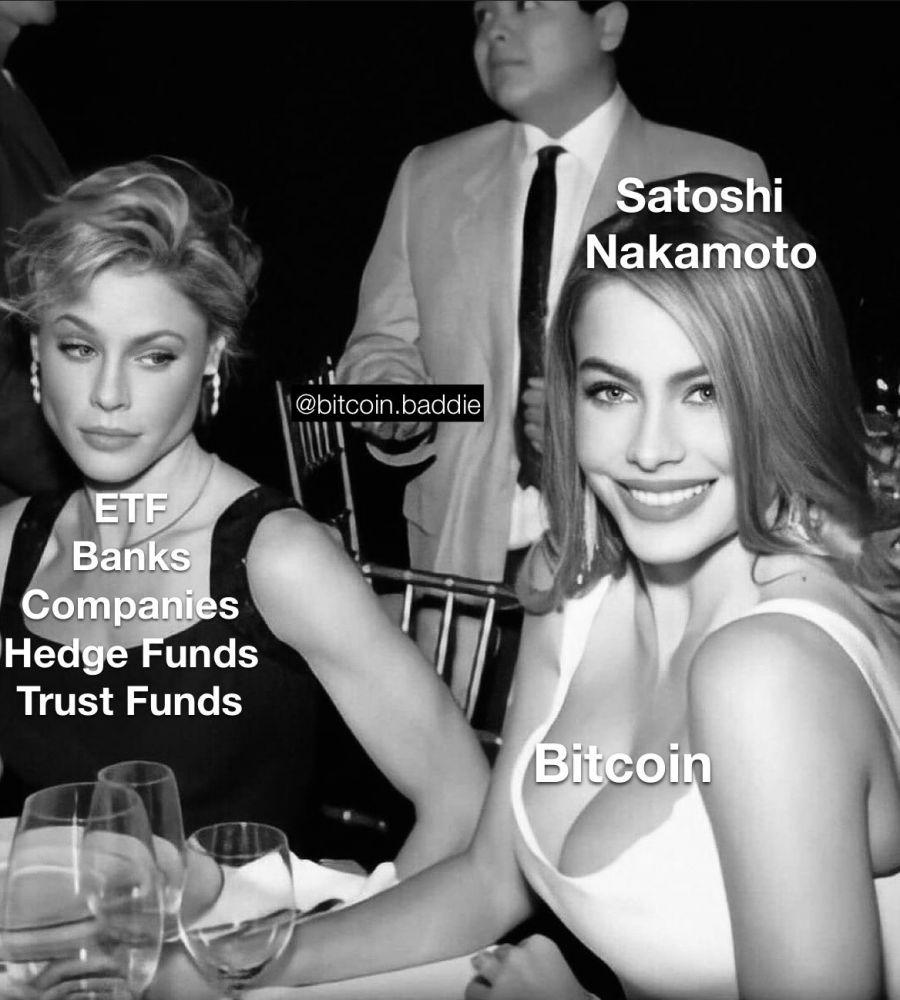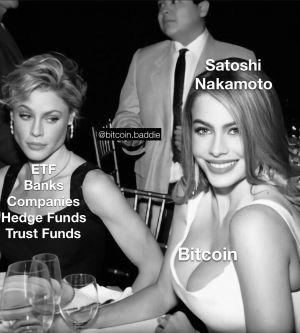 Source: Bitcoin Baddie 21 / Twitter
__
A couple of years in…
BATTLE HARDENED BITCOINERS BE LIKE pic.twitter.com/Ck7bXetRqR

— Jameson Lopp (@lopp) March 5, 2021
__
A short story.
https://www.twitter.com/CryptoCobain/status/1369124853316521986?ref_src=twsrc%5Etfw
__
'You just have to give it a push with a proper pull.'
Dapps: pic.twitter.com/oKSxWwwxla

— Jihoz.ron 🦌 (@Jihoz_Axie) August 24, 2019
__
🤦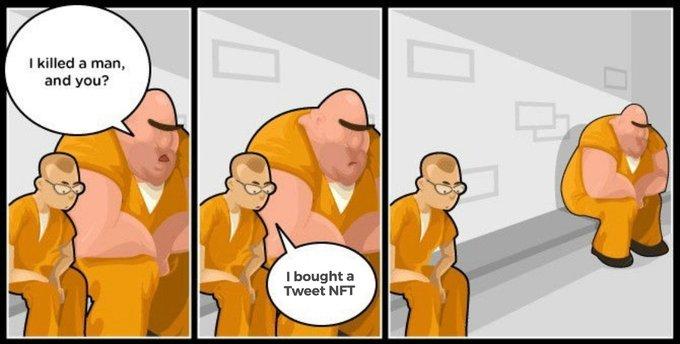 Source: Tari / Twitter
__
Who gets the tweets?
https://www.twitter.com/BillSPACman/status/1369383601452777474?ref_src=twsrc%5Etfw
__
Jack tweeted about it, now he's selling the tweet, and Justin wants to pay millions for it.
The year is 2022, the US Treasury minted this NFT and sold it to the Federal Reserve for $20 Trillion dollars to fund the government & do a limited run UBI drop.

The European Central Bank is backing the Euro with beeples.

Welcome to Modern Monetary Theory. pic.twitter.com/EjqE5lz9z8

— Brad Mills 🔑⚡️ (@bradmillscan) March 11, 2021
__
It writes itself!
Marketing would be great just think

"Let your girlfriend know she's out of this world… give her a star this holiday season."

— jill gunter – hiring engineers (@jillrgunter) March 11, 2021
__
Okay, guys time to discuss the effects of all these NFTs on our ecosystem. No, not the crypto ecosystem.
・ * ゜ ・ ゜ * ・. * ・. * … ・ ° *.゜ nft-led high-level crisis ゜ *. .. ・. ・ ゜. ° *. ¡* ・. https://t.co/9O4sO3Cqp9

— Gurgle Translate (@gurgletranslate) March 10, 2021
__
Look at what people are doing just to mint an NFT.
https://www.twitter.com/sabotagebeats/status/1369145101050507265?ref_src=twsrc%5Etfw
__
And they're not even hiding their disregard – nay, disdain! – for the environment.
https://www.twitter.com/CryptoCharles__/status/1369142563496632325?ref_src=twsrc%5Etfw
__
Here's the results of a recent research on Bitcoin energy consumption.
New research pic.twitter.com/qmyRabrJpX

— Ed_NL (@Crypto_Ed_NL) March 9, 2021
__
In short: ouch.
https://www.twitter.com/TheCryptoDog/status/1369235236626731015?ref_src=twsrc%5Etfw
__
Same. Started sweating here.
A friend just posted this and I had a mini panic attack thinking they posted their seed phrase. pic.twitter.com/3LMJNAAB6D

— Rob Hamilton (@Rob1Ham) March 9, 2021
__
With all the feelz!
https://www.twitter.com/TeddyCleps/status/1368897235107348481?ref_src=twsrc%5Etfw
__
Meanwhile, over at MicroStrategy…
https://www.twitter.com/Cryptanzee/status/1367798492479901706?ref_src=twsrc%5Etfw
__
And lastly, here's your next hobby.
Who wants to join my band? 😂  #hodl #btc pic.twitter.com/o9H7ih6bH5

— Mike Novogratz (@novogratz) March 10, 2021
---