Bithumb Trading Booms after Sale, Outpacing Even Binance
Trading in South Korean cryptocurrency exchange Bithumb shot up by some 25% over the weekend after the Singapore-based BK Global Consortium bought a controlling share in the platform late last week.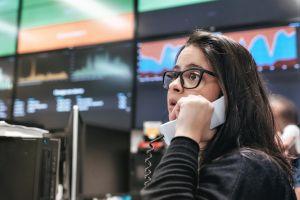 The BK Global Consortium is a blockchain investment company based in Singapore. It is fronted by a South Korean, Kim Byung-gun of BK Medical, one of South Korea's leading plastic surgery clinics. BK last week bought a 38% share in Bithumb for in the region of USD 350 million – making Kim the company's largest single shareholder. Per Newsway, the deal involved a purchase of 50% plus 1 share of Bithumb Holdings' shares in the platform.
Bithumb also announced that it would reward its top 300 traders with some USD 88,500 worth of tokens as part of a forthcoming airdrop event.
South Korean media reports were quick to point out a spike in Bithumb trading following the news, with the company jumping in the exchange rankings by trading volume:
24 Hour Volume Rankings (UTC 04:00 AM):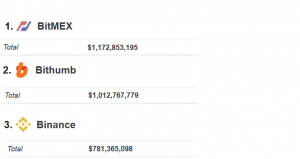 In comparison, in the beginning of October, the exchange was 9th with a trading volume of around USD 350 million.
Per media outlet Newsis, a Bithumb spokesperson stated, "It looks like the strategic alliance with BK, which has its own global blockchain network, has brought about a good response from the market."
In an interview published by South Korea's Maeil Kyungjae newspaper, Kim explained his reasoning behind the purchase, stating that Bithumb was "the Samsung of the blockchain industry." He also hinted that Bithumb might look to invest in blockchain startups in the future, saying, "In the past, many blockchain projects have struggled to survive when it comes to funding. Bithumb could serve as an incubator to support these kinds of companies."
Asked what sort of role he envisaged himself playing at Bithumb, Kim stated, "I will not be assuming the role of owner – rather I will be acting as the chairman of the Bithumb board."
Many South Korean crypto enthusiasts have been angered by the move, however with some concerned that the company's power base could now move away from the country. Commenters on news stories and Telegram groups criticized the government for perceived anti-blockchain development policies. The government talked up a possible blanket ban on trading earlier this year, and has implemented a nationwide initial coin offering (ICO) ban. Seoul also recently removed exchanges' tax breaks, and has made direct investment in exchanges through South Korean venture capital companies all but impossible.
Bithumb will likely make use of BK's Singaporean network, as the country has recently served as a destination for scores of South Korean companies wishing to launch ICOs. Bithumb was also rumored to have been on the verge of launching an initial coin offering (ICO) in Singapore though a subsidiary in April this year.
Cryptocurrency has found an unlikely ally in South Korea's affluent beauty and plastic surgery industries, with scores of beauticians and cosmetic clinics across the country now accepting pay in digital tokens.
---