Bitcoining, Doubling, Confirming, Transforming and 20 Crypto Jokes
In the world's No 1 crypto news, in what might be an uneventful December price-wise, as more macro investors are buying into the bitcoin story, and bitcoin's current cycle seems to be "right on track" with "striking similarities" to the previous one, one of the most anticipated upgrades, Taproot, may be coming in 2021, and Adam Back said it's time to say sayonara to satoshis. While Morgan Stanley exec finds that bitcoin is coming for the USD, Ray Dalio may have told us that buying bitcoin to diversify our portfolios is a good idea. Paris Blockchain Week Summit panels participants argued that crypto can disrupt the legacy finance and add another layer on top of it, while crypto and blockchain adoption depends on security, trust, and user experience. Meanwhile, Apple co-founder Steve Wozniak's week-old token WOZX token doubled in a single day, while Ripple-backed Flare Network prepared for the Spark token airdrop to XRP holders.
Also, banking giant DBS confirmed it'll be launching a crypto exchange, SIX and its partners aim to launch a new service that would enable Swiss banks to offer access to digital assets, and MicroStrategy wants to buy more bitcoin, thus increasing the value of its BTC stash to over USD 1bn. That's not all, as Blockstack token's transformation to non-securities would be 'unprecedented', said Kraken CLO, and an MP from the ruling party said the clampdown on crypto would keep France in the Palaeolithic era of banking. Meanwhile, Facebook can't catch a break, as the renaming of its Libra to Diem resulted in a fintech firm of the same name preparing legal action. While Jeremy Allaire claims that the incoming Joe Biden administration in the US "will ultimately be supportive" of cryptoassets, Venezuela reportedly started to pay companies in Turkey and Iran in bitcoin. As all this was happening, the Cryptoverse was warning hodlers to be careful of fake Ledger desktop apps.
And now, for the best part of the week: the jokes!
__________
As every Saturday, good morning Crypto Twitter! What've you been up to?
__
This is no joke, people! Take these memes seriously.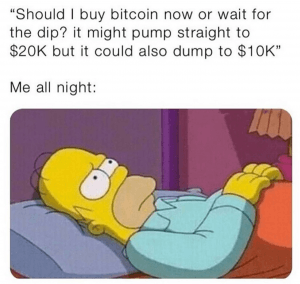 __
Instant heart palpitations.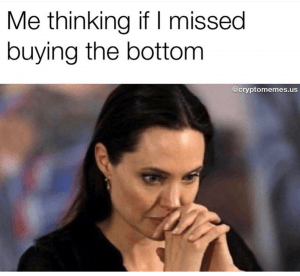 __
You're either one or the other.
__
What do we do with our hands now? What's the use of my phone?
__
If it drops, we gotta pass the time somehow until it's up again.
__
"Coooooming! I'm here, yeah, BTC, me too, what did you say, where bitcoin?!"
__
'...and when taproot comes-- Are you listening?'
__
Not a joke.
__
Yes, you/they/we can!
__
A rapple per day, keeps the SEC away.
__
Wait . . . As I was saying...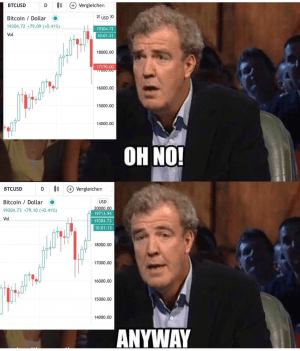 __
It's good that we're all on Twitter.
__
They're working on a draft of a draft of a proposal as we speak.
__
Speaking of regulations... Sir, you may fornicate away!
__
When the universes of Crypto and Conspiracy clash.
__
Trading is not for everyone.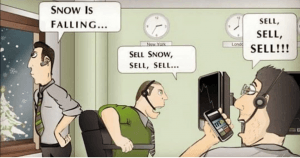 __
Calculate them chances.
__
Voila! Your crypto film for this weekend.
__
Voila! Your crypto anthem for this weekend.
---