Binance Boss CZ Only Has Eyes for Bitcoin and BNB
Disclosure: Crypto is a high-risk asset class. This article is provided for informational purposes and does not constitute investment advice. By using this website, you agree to our terms and conditions. We may utilise affiliate links within our content, and receive commission.
Changpeng "CZ" Zhao, the head of Binance, one of the world's biggest crypto exchanges, said that his crypto portfolio is made up entirely of bitcoin (BTC) and his own company's binance coin (BNB).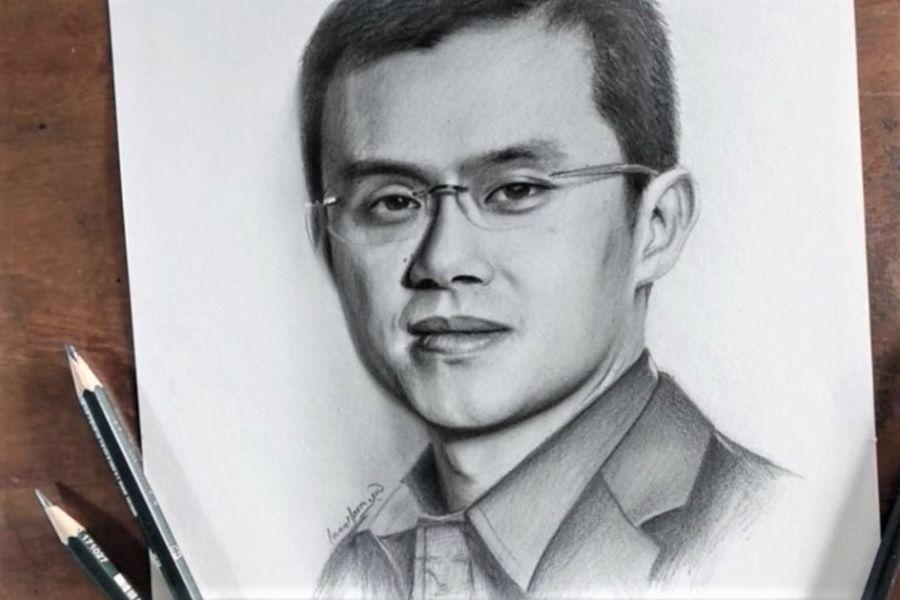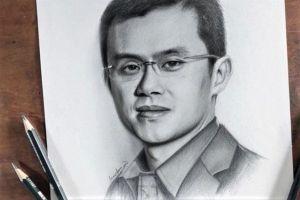 In a Twitter post, Zhao wrote that while Binance "holds a bit of everything listed," his own personal holdings comprise of "some" BTC he "bought in 2014" and BNB, of which he said had "higher volatility and risk than BTC."
But he dismissed all other altcoins, including ethereum (ETH), writing that he "[doesn't] have time to research other coins."
"Many people," he concluded, "Still don't know to save on fees using BNB."
Binance's token and blockchain protocol has set itself up in direct competition with the Ethereum network, where spiraling gas prices and scalability issues have been a constant irk for many of the protocol's users.
However, it likely equates to a huge stash of tokens.
In an interview with Bloomberg, Zhao also commented that "close to 100%" of his net worth was "invested in crypto."
He said,
"I don't own any fiat. The physical stuff that I own is probably negligible in terms of my net worth. So this is a concept shift. I'm not using crypto to buy fiat, I'm not using crypto to buy houses. I just want to keep crypto. And I don't plan to convert my crypto into cash in the future."
He also spoke of how he first developed an interest in bitcoin, claiming that he had been introduced to the matter by Bobby Lee, the then-CEO of BTC China, in 2013, as well as the investor Ron Cao, then at Lightspeed China Partners, who "brought the concept up at a friendly poker game."
He recounted,
"[Lee and Cao] said, 'CZ, you should convert 10% of your net worth into bitcoin, because there's a very small chance it will go to zero and you will lose that 10%. There's a high chance it will go 10x, and then you would double your net worth.' And I was like, well, that's a pretty serious proposition."
He explained that he then preceded to download the Bitcoin white paper, noting,
"Back then, there wasn't a whole lot of educational content online. I read the white paper. I understood it pretty quickly, coming from a technology background."
Pretty soon, he was sold on the idea, claiming that he eventually sold his apartment and quit his job so that he could buy BTC and later joined Blockchain.info (now better known as Blockchain.com), where he worked for "just under a year or so," before realizing that his "strength" was in "the exchange-trading business."
But although Zhao conceded that he buys "a lot of gadgets," he claimed not to have a car or a house as he thinks they are poor sources of liquidity. He opined,
"The problem with cars, houses, is that I just don't think they're liquid. As soon as you buy them, you can't trade out of them that easily. You can rent an apartment or stay in a hotel – that gives you much higher liquidity. So I'm one of those guys who value liquidity much more than owning something. I actually prefer not to own anything."
At the time of writing (12:20 PM UTC), BTC trades at USD 56,142 and is down by almost 5% in a day and 4% in a week. BNB dropped by more than 5% today, trimming its weekly gains to less than 18%, and is trading at USD 365. It rallied by 2,309% in a year, while BTC jumped by 670% in the same period of time.
_____
Learn more:
– Prepare Your Crypto Startups as Binance is Shopping
– Crypto Exchanges to Spend 2021 Focusing on DeFi, UX, and New Services
– Cardano and Binance Founders Take Aim At Ethereum as ADA & BNB Rally
– Binance's CEO Changpeng Zhao: From Zero To Billion Valuation
---