B Better Have My Money and 20 Crypto Jokes
Disclosure: Crypto is a high-risk asset class. This article is provided for informational purposes and does not constitute investment advice. By using this website, you agree to our terms and conditions. We may utilise affiliate links within our content, and receive commission.
This week in crypto: on-chain data suggested whales were unloading BTC at a record-breaking rate, Elon Musk might step down as the CEO of Twitter and DOGE reacted, the ARG price dropped in the wake of Argentina's triumph in the FIFA World Cup, and Core Scientific filed for bankruptcy. Charles Hoskinson called the XRP community "toxic and petty" and argued that the project "provides no partnership or technical value", almost 8 in 10 Russians said bitcoin is the "most reliable" cryptoasset in circulation, and a new report showed DeFi outperforming traditional finance in market conditions. Meanwhile, Visa released a proposal that would enable Ethereum users to make automated programmable payments.
Experts explained why Terra's Do Kwon might be in Serbia, while Sam Bankman-Fired agreed to be extradited to the US, soon signed the extradition papers, and was officially extradited on Thursday. The new FTX management said they'd retrieve money paid as political donations as part of its bankruptcy proceedings in the US.
OKX said its 7-hour outage was due to hardware issues with its cloud service provider, Michael Burry argued that audits of Binance and other exchanges are "essentially meaningless" since auditors don't know how to deal with crypto, while Binance joined the Chamber of Digital Commerce in a move that was expected to boost its lobbying power over new crypto regulations. Jo Johnson, brother of Boris Johnson, resigned from the UK advisory board of Bifinity, which is a unit of Binance, and a global drug cartel laundered millions of dollars through Binance.
As all this was happening, France's financial regulators added a number of crypto trading websites to a blacklist of firms operating without proper authorization, and the governor of the Reserve Bank of India said that crypto could cause the next financial crisis. Meanwhile, South Korean police charged a man with embezzlement and fraud claiming that he fueled his crypto trading habits by selling bogus concert tickets online. Crypto scammers were ramping up their catfishing campaigns on East Asian dating apps, and Donald Trump was heavily criticized for his NFT collection, its poor editing, and the use of stock images.
__________
GM, CT!
GM

You must say it back with a meme. pic.twitter.com/kKPseEgbJd

— Charlie (@btc_charlie) December 20, 2022
__
What's up?
wen moon pic.twitter.com/aedHimn3qs

— AP (@friendscallmeap) December 17, 2022
__
And how was your year?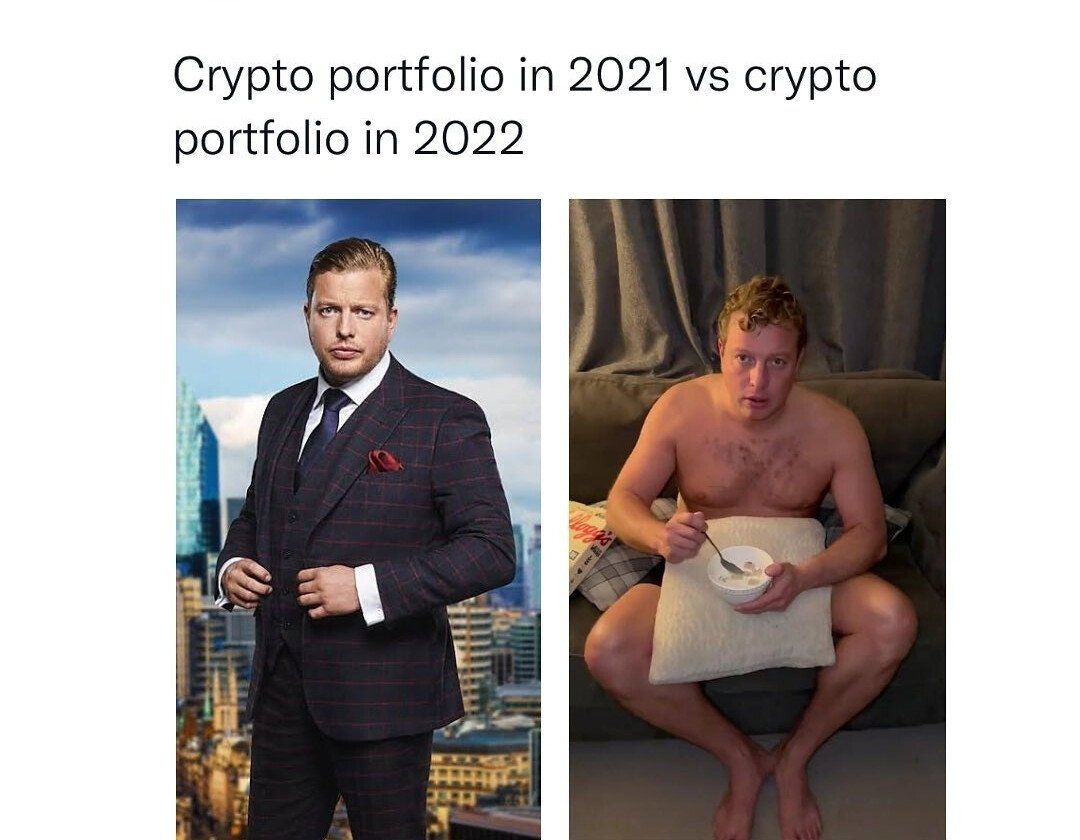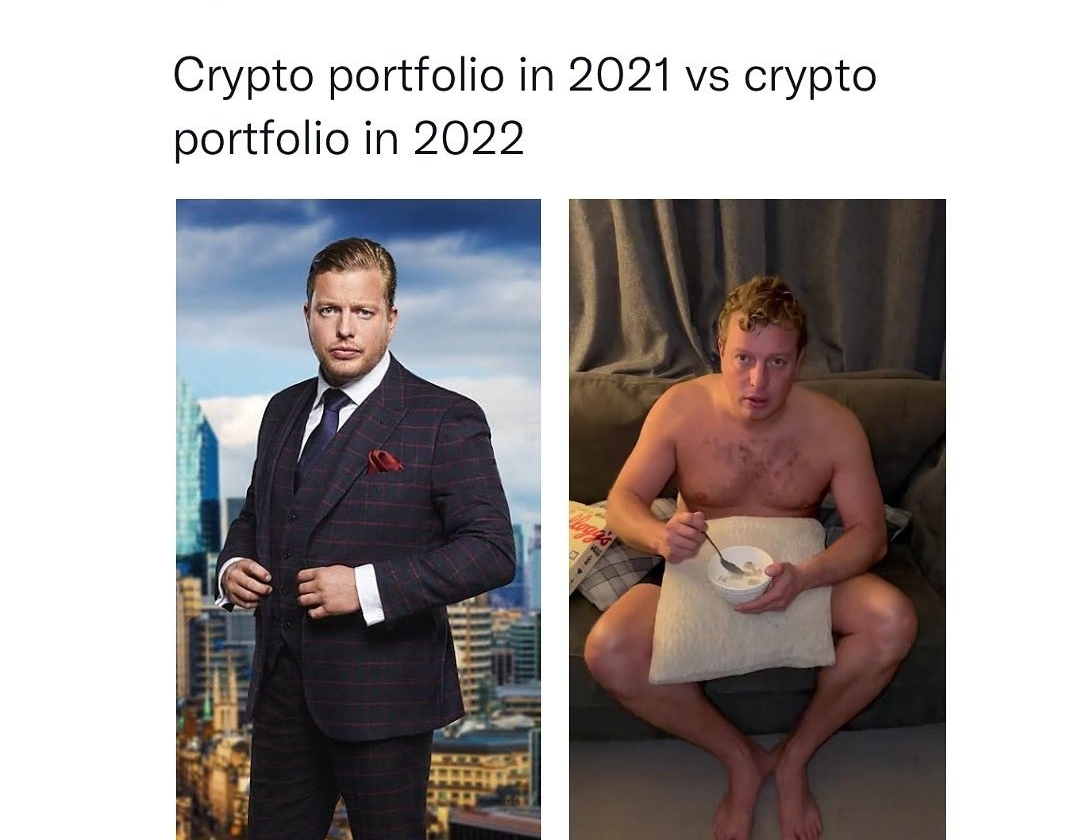 __
2023 coming, time to clean up.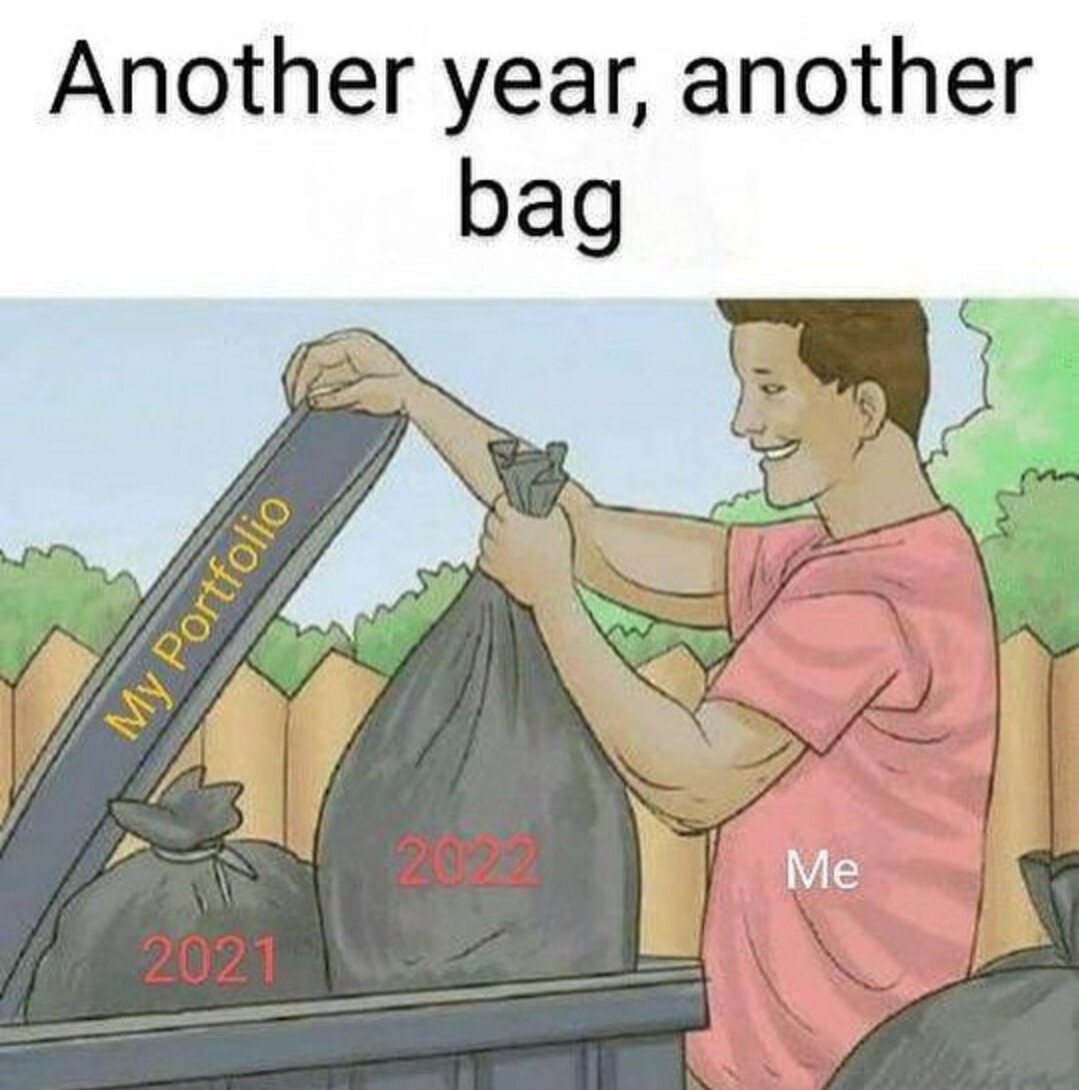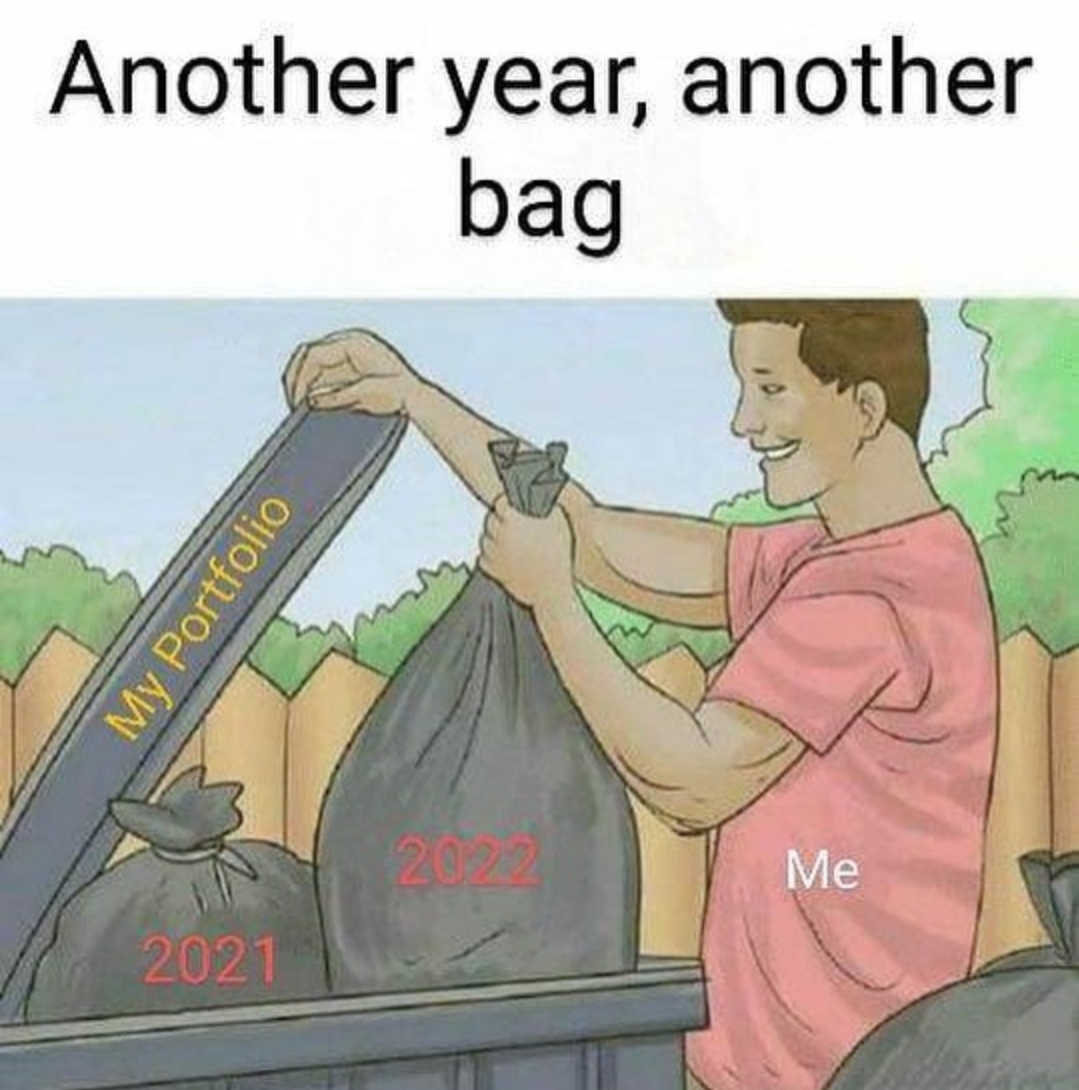 __
'Shut up and take my money!'
the judge: your bail is $250 million

SBF: pic.twitter.com/inxSRseYKL

— LilMoonLambo (@LilMoonLambo) December 22, 2022
__
Wanna be BFFs? Not SBFs. BFFs forever and ever.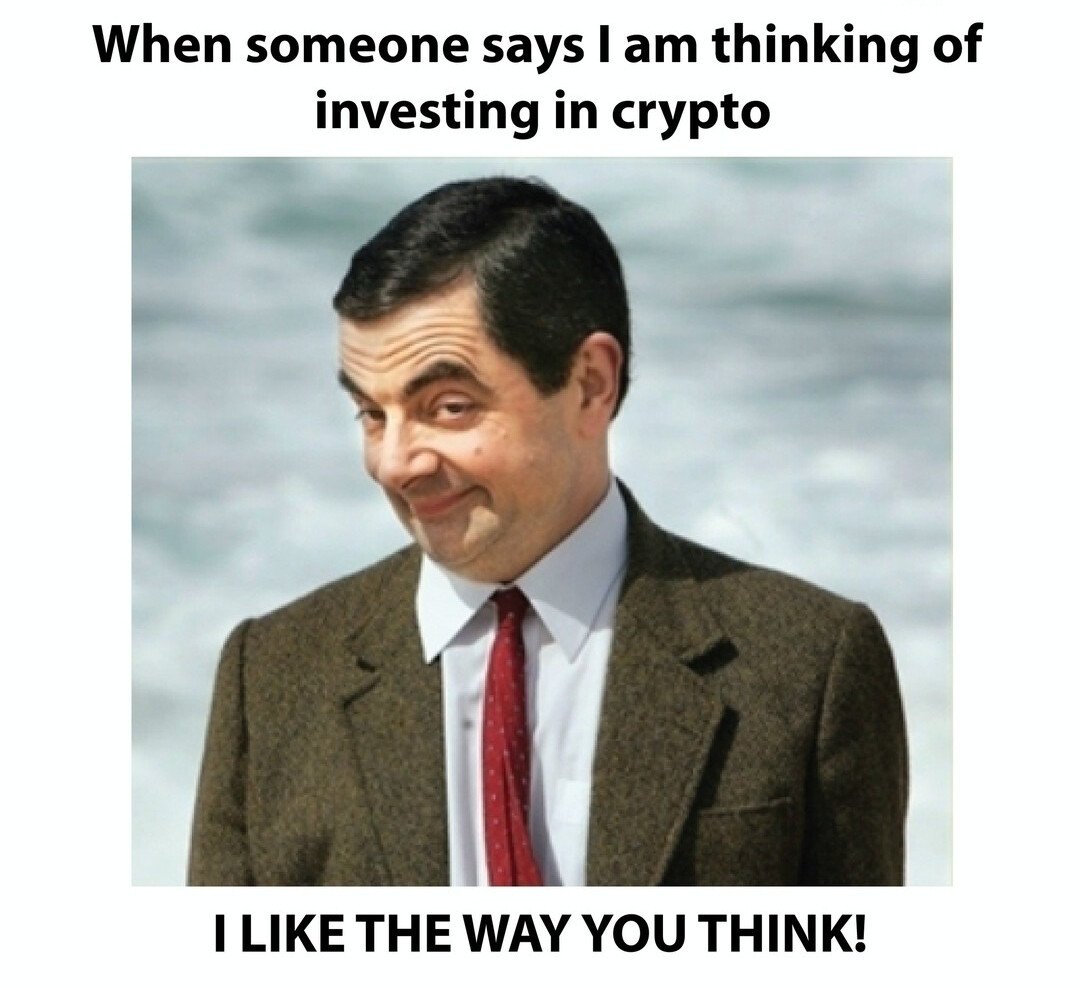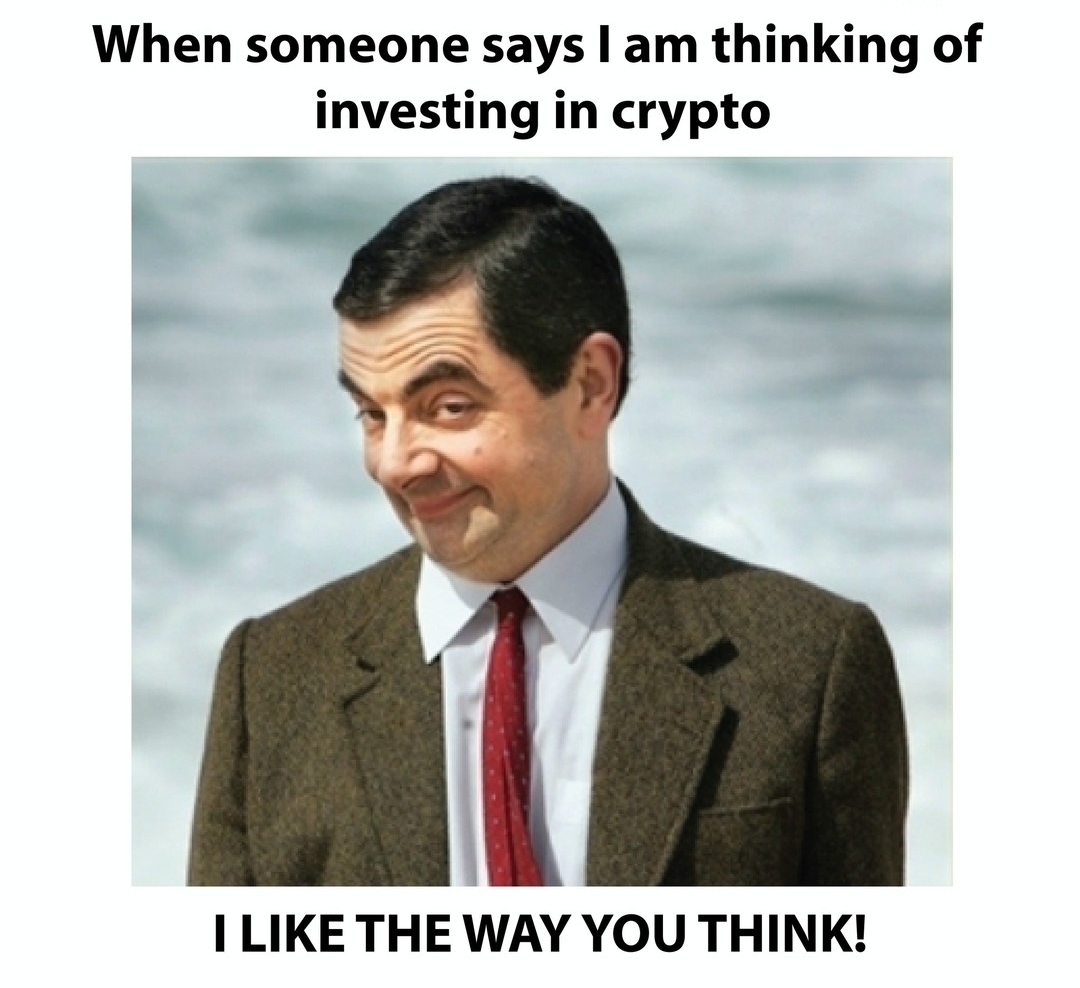 __
Since crypto Twitter is concerned about the choice of the next CEO, here are some options:
So far, @elonmusk has narrowed down his new Twitter CEO search to these 6 candidates.#twitterfiles pic.twitter.com/A8K73QdaIr

— Mikael Lemberg (@Lemberg) December 20, 2022
__
Excellent timing.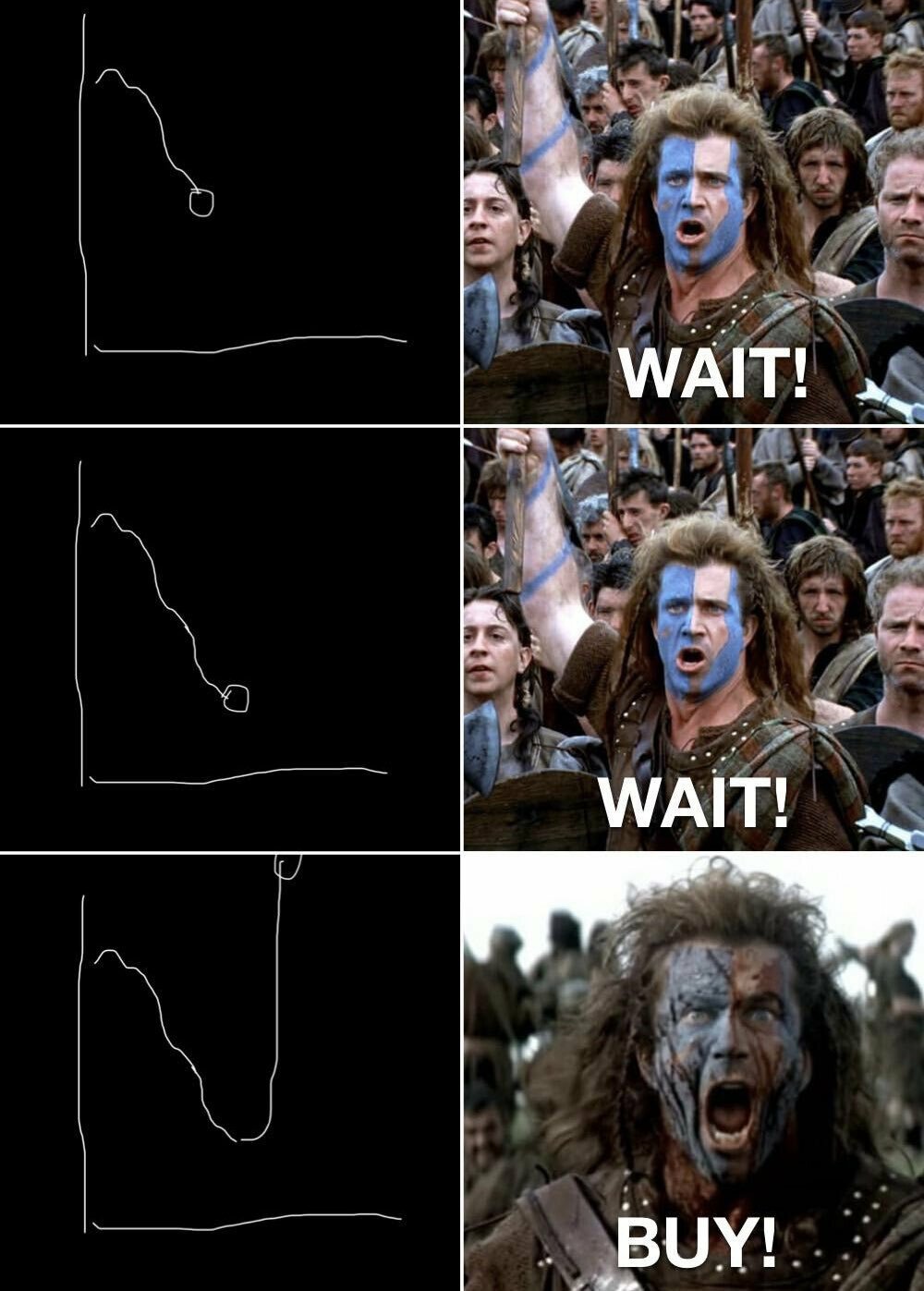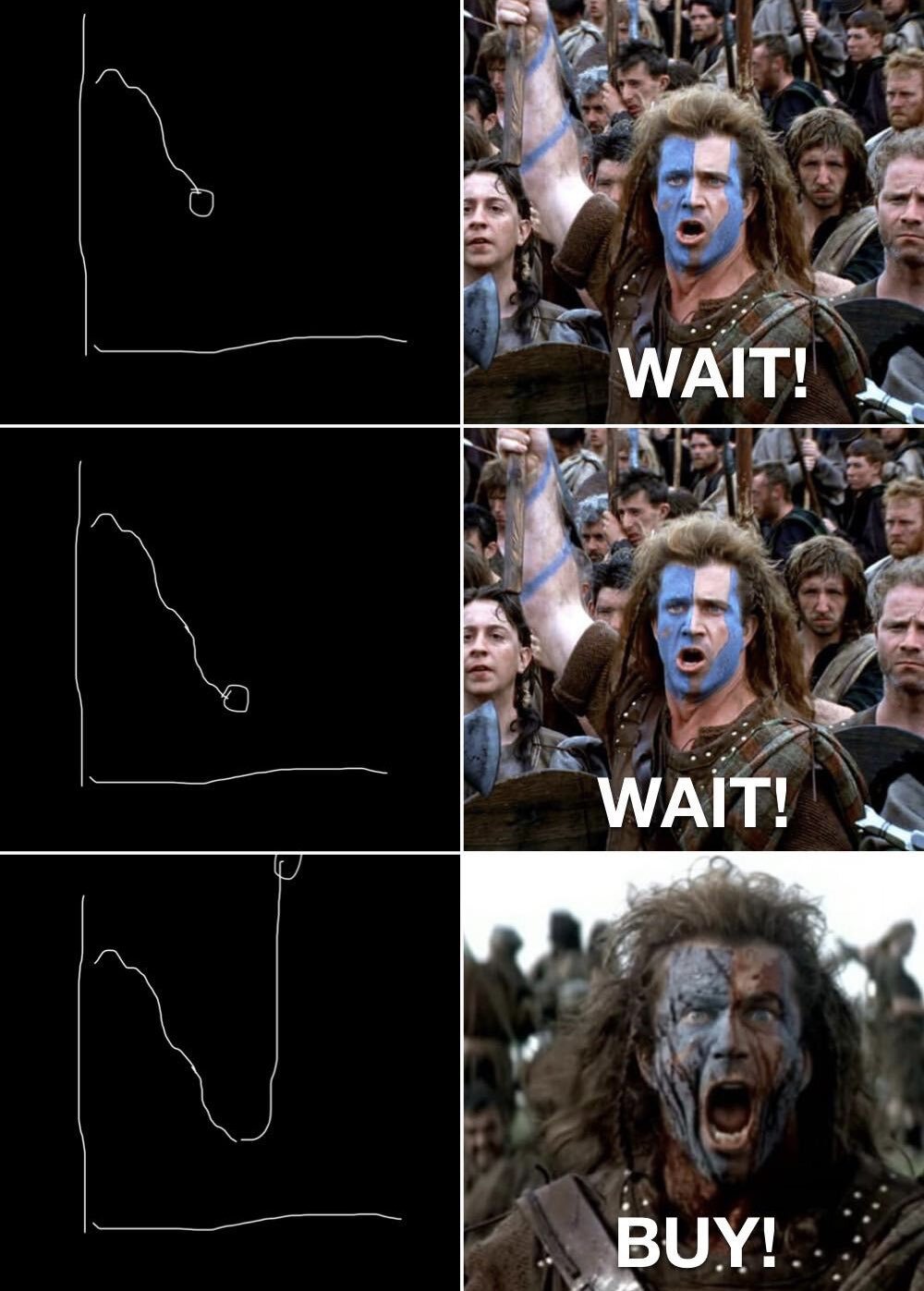 __
Let it go, ser…
Mfers still pitching algo stables pic.twitter.com/LX6BUuElVD

— loomdart – (FTX 2.0 Advocate) (@loomdart) December 20, 2022
__
How to decide on a project.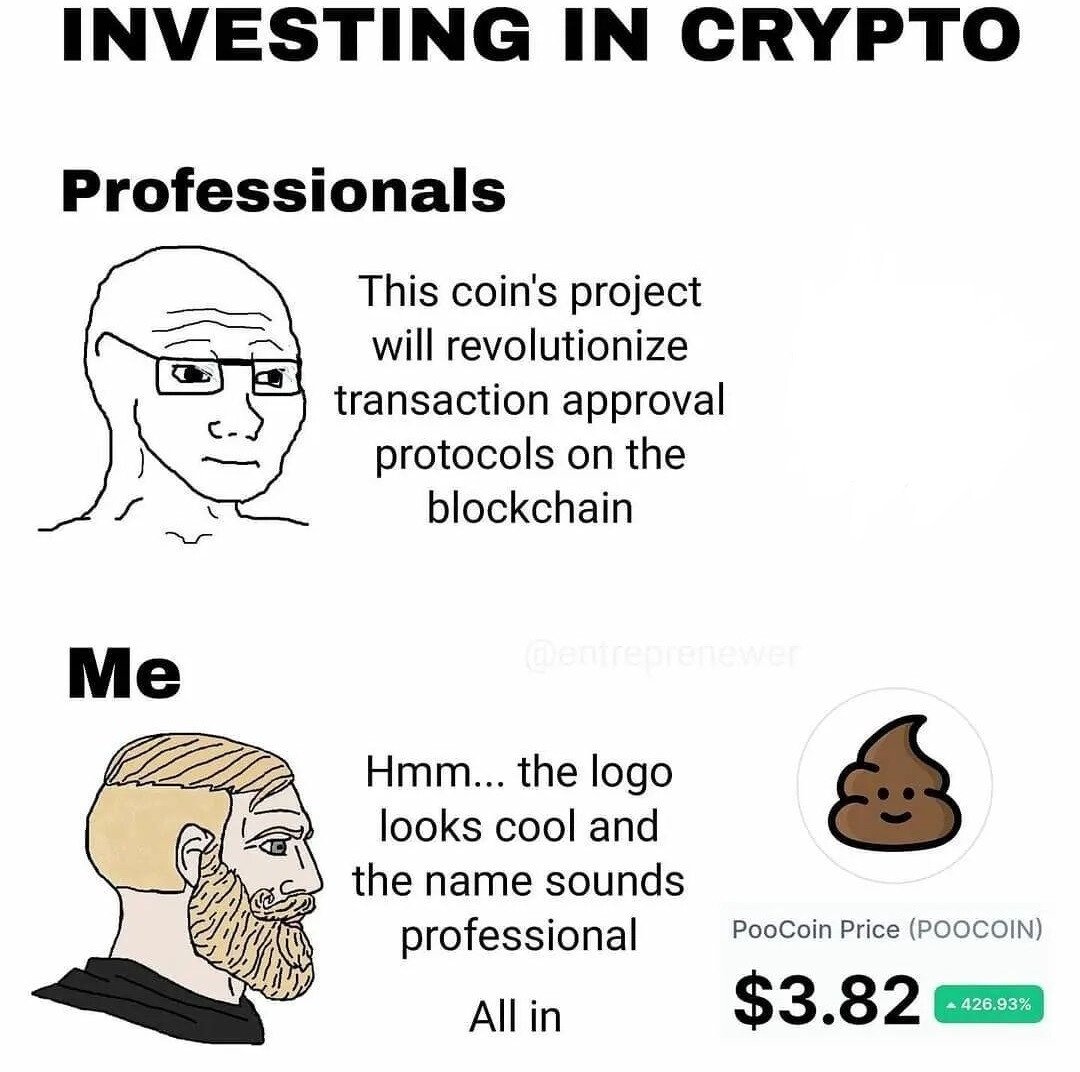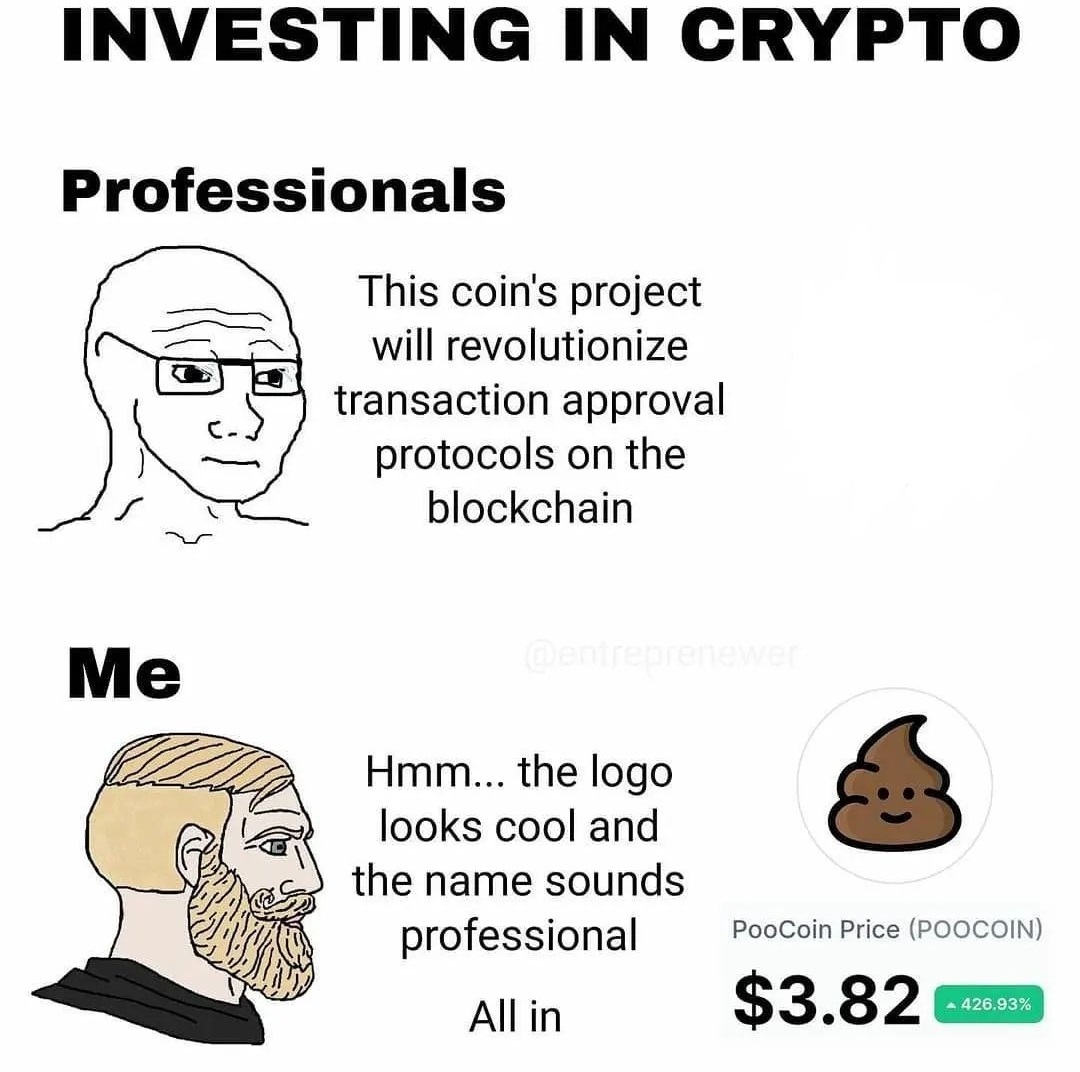 __
A twist on the classic.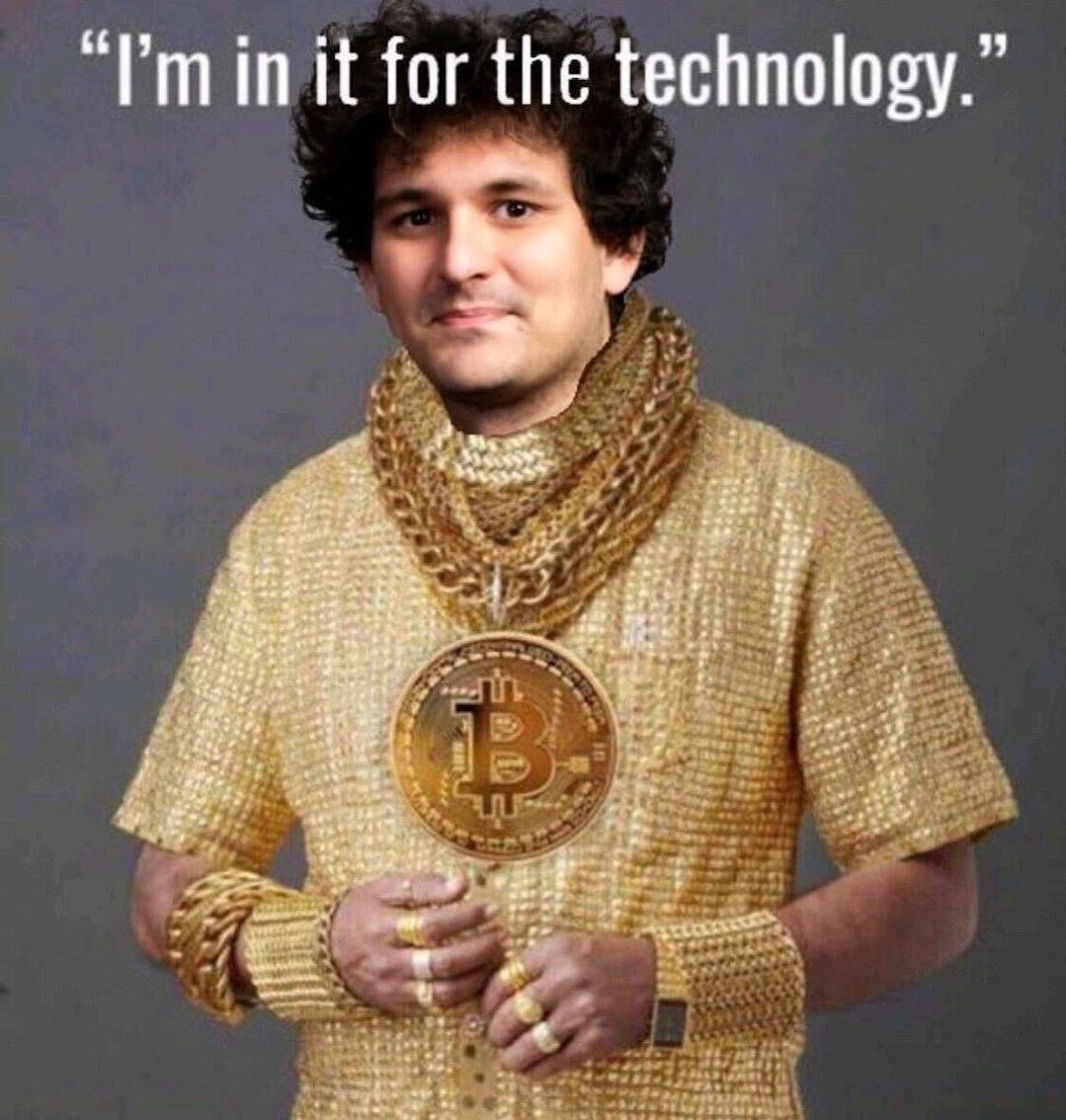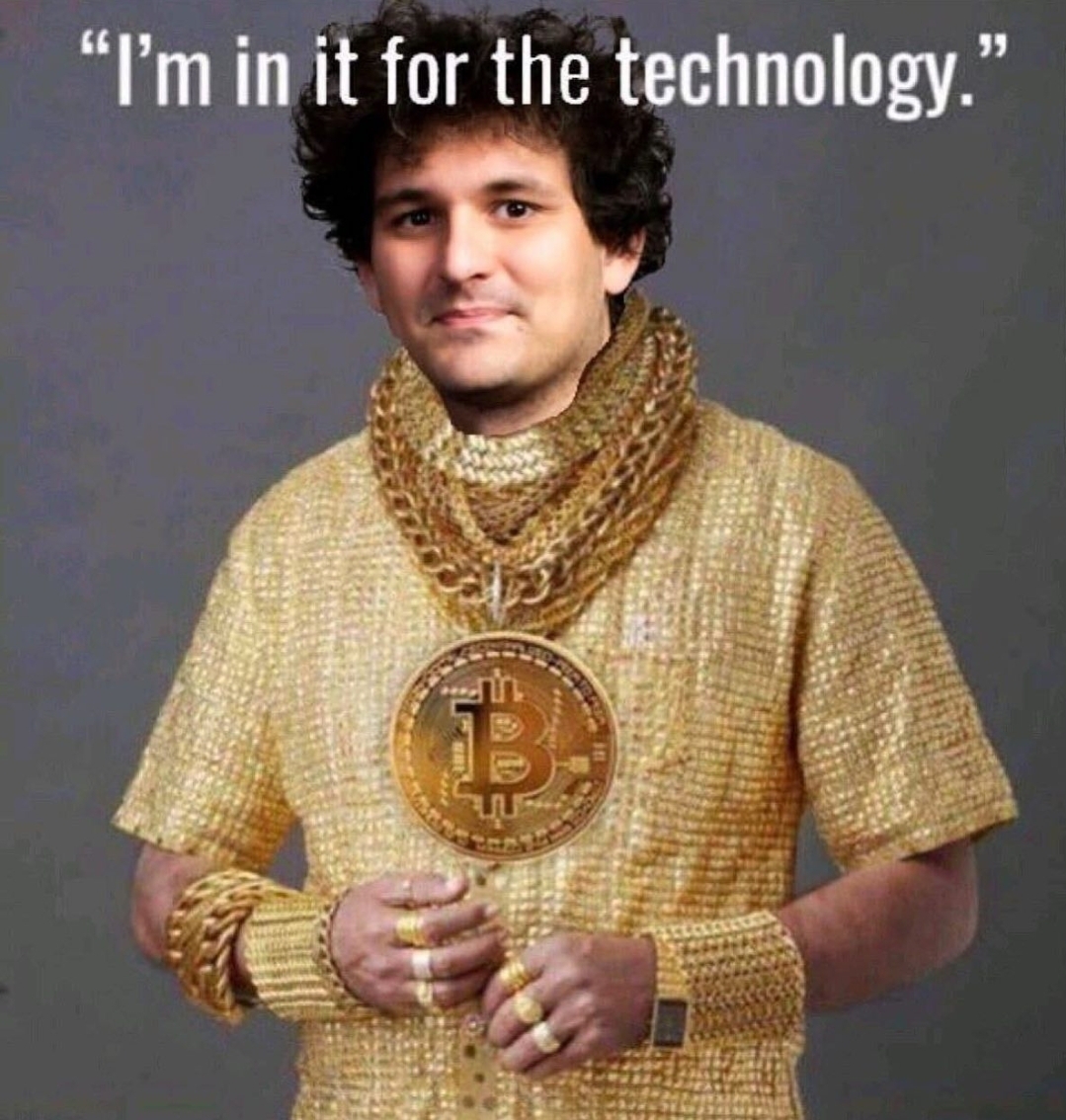 __
Reunion.
When SBF sees Do Kwon in prison: pic.twitter.com/dR8Lk3kmyT

— LilMoonLambo (@LilMoonLambo) December 21, 2022
__
👀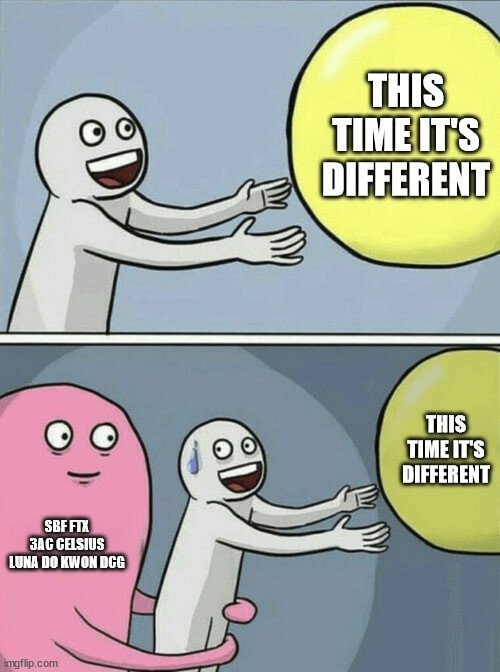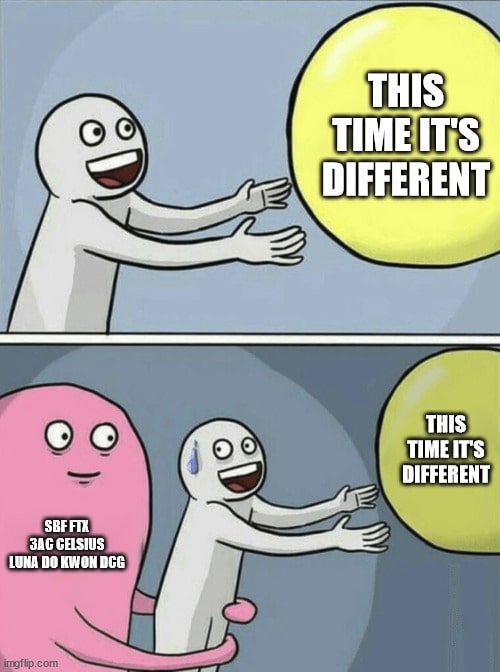 __
Phew!
__
At the peak of their, uhm, crispiness.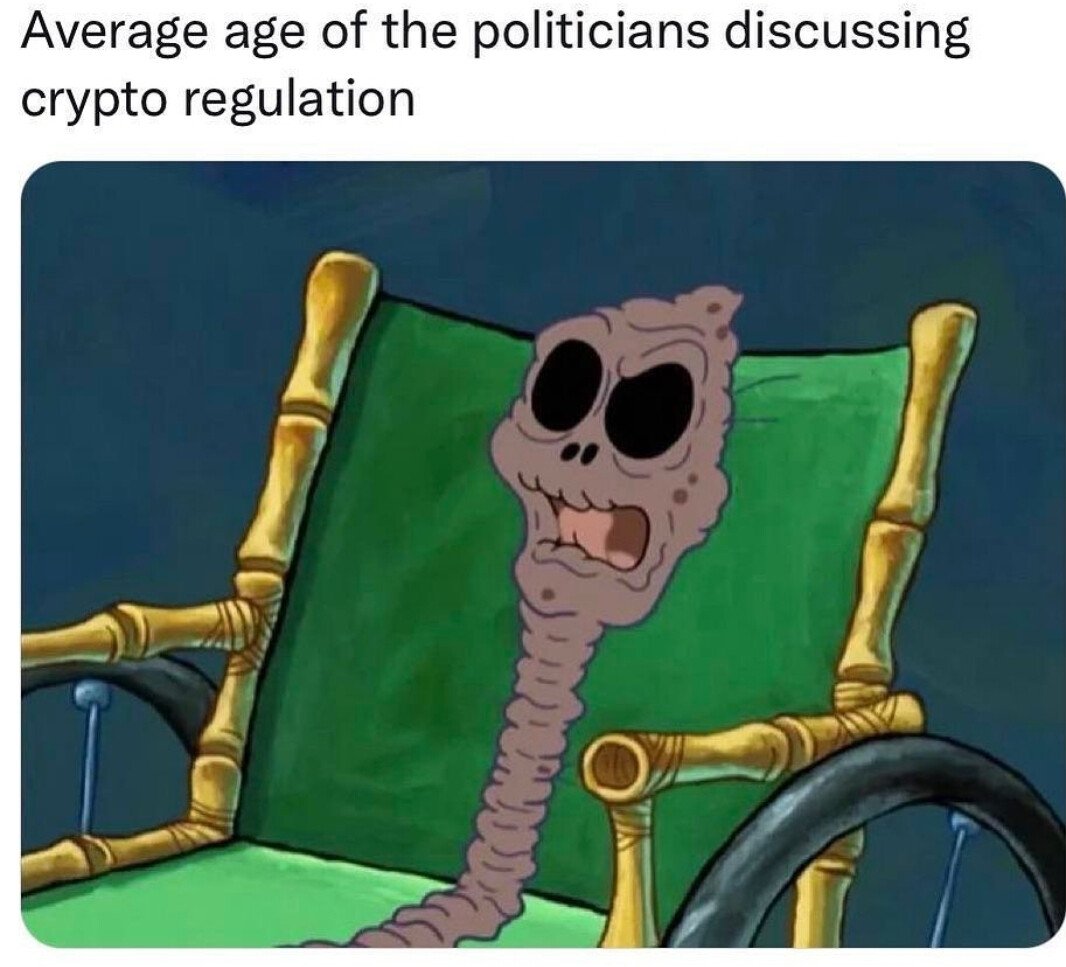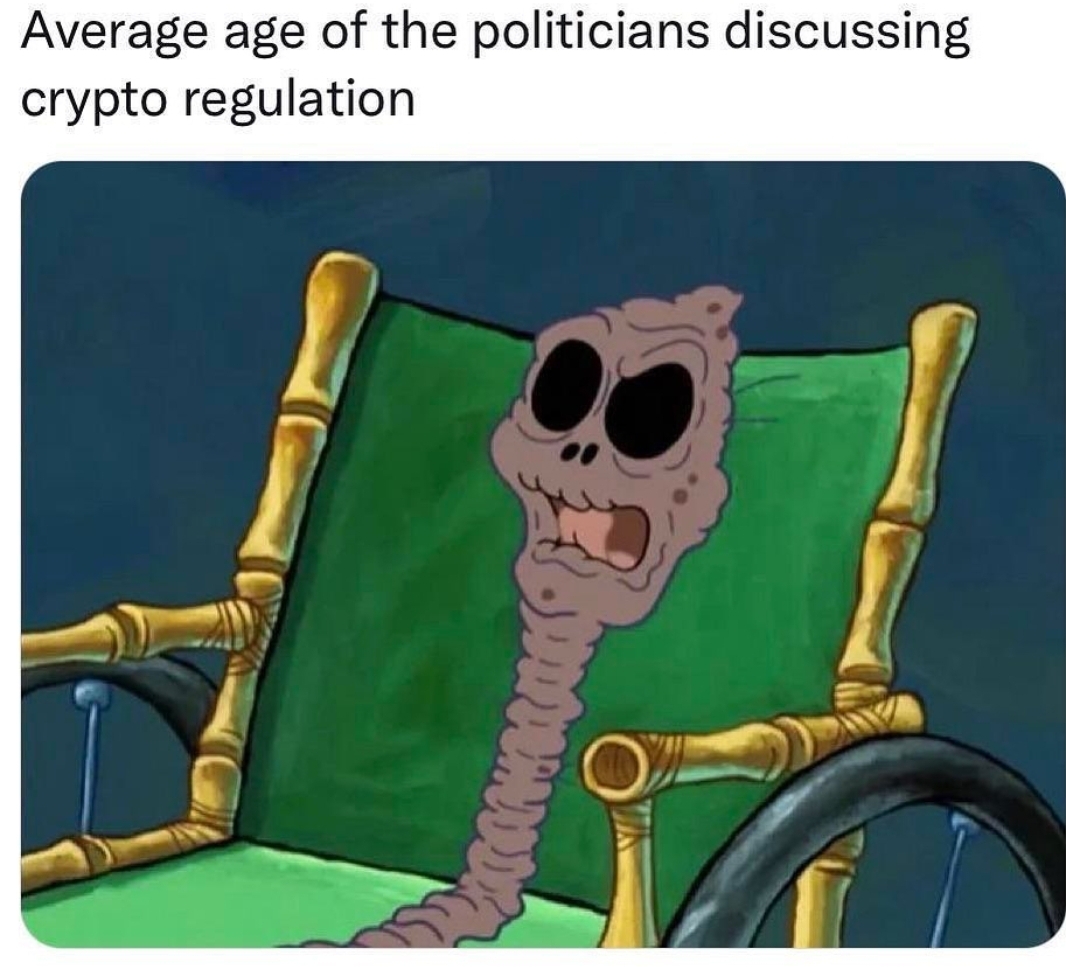 __
'Thomas, you absolute, worthless dumbbutt!'
When you realize the Federal Reserve can't do its job and the dollar is dying: pic.twitter.com/OGNFDAGz7b

— Jane Adams (@iLoveJaneAdams) December 20, 2022
__
Notthomas?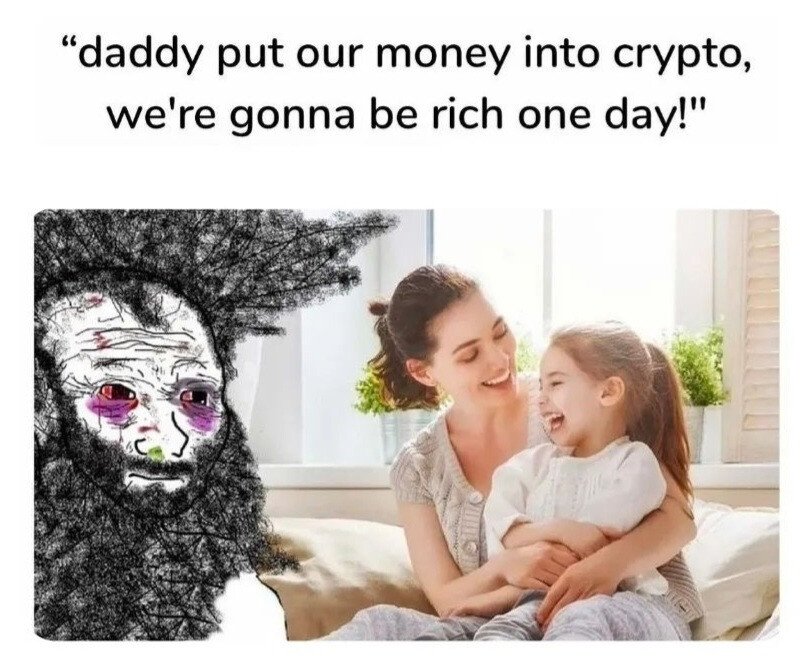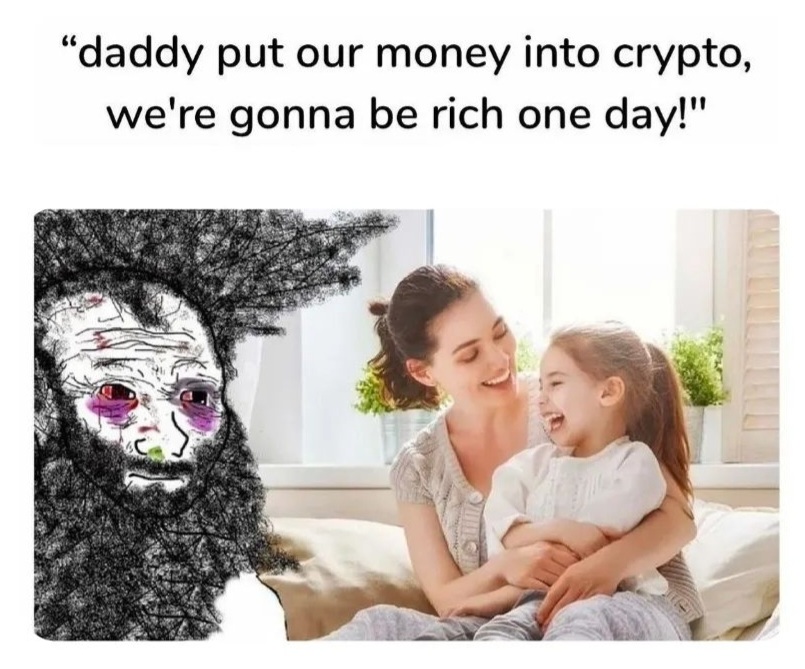 __
Spot the difference. Correct! Crypto straightens your hair.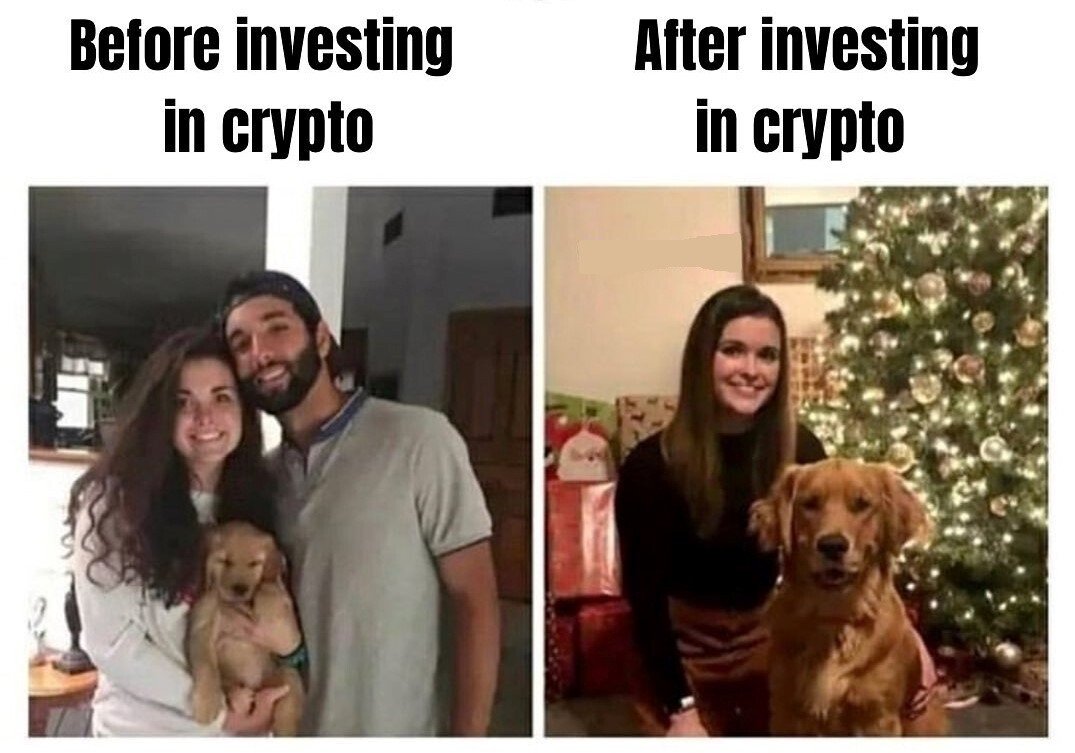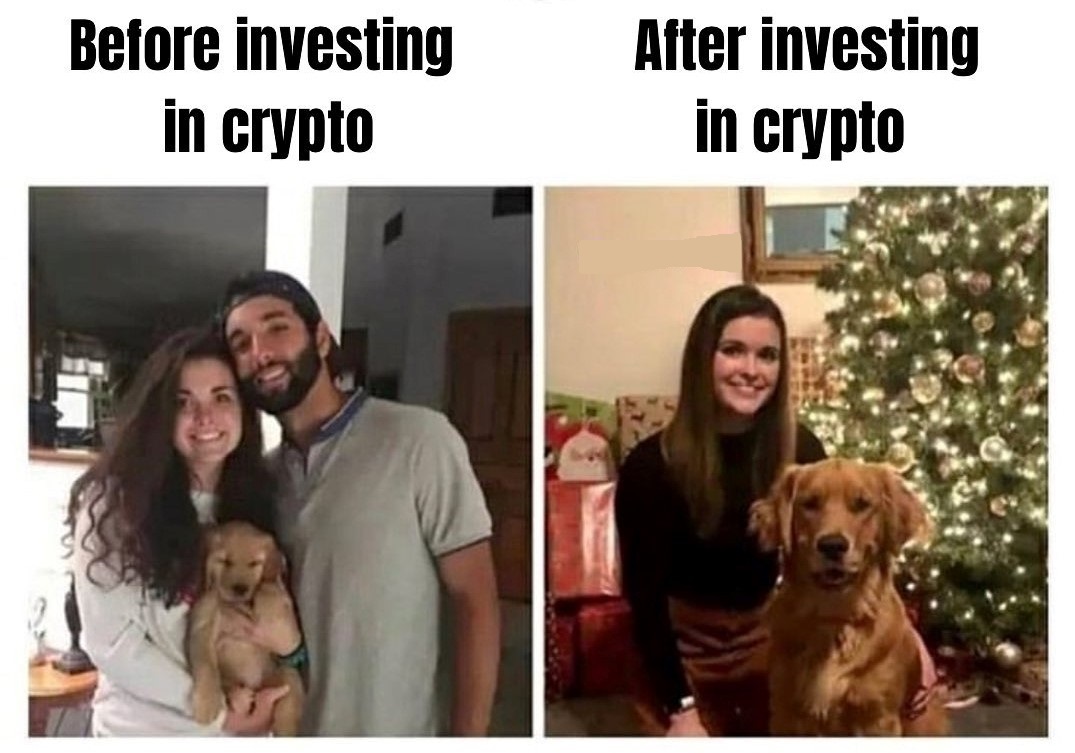 __
Practically an airdrop Olympian.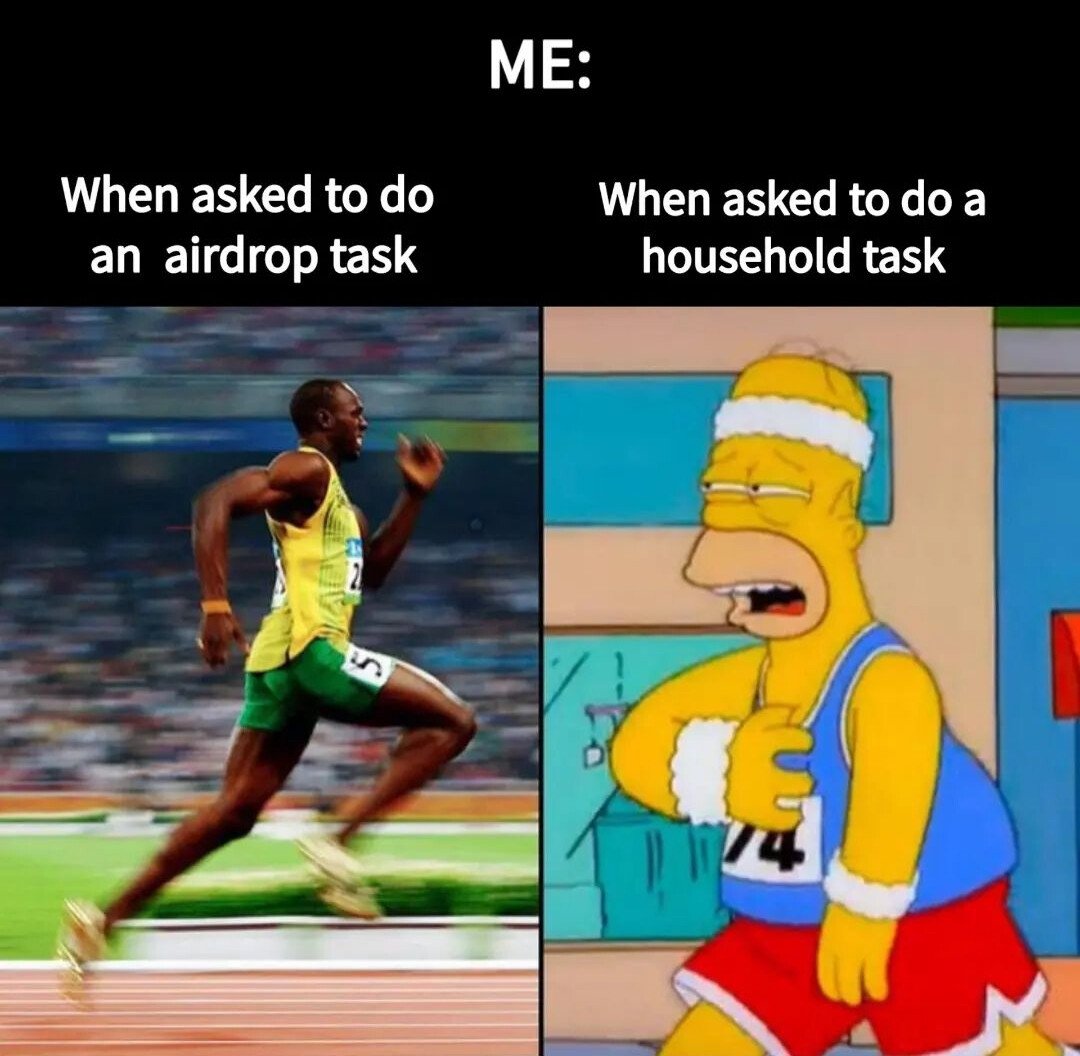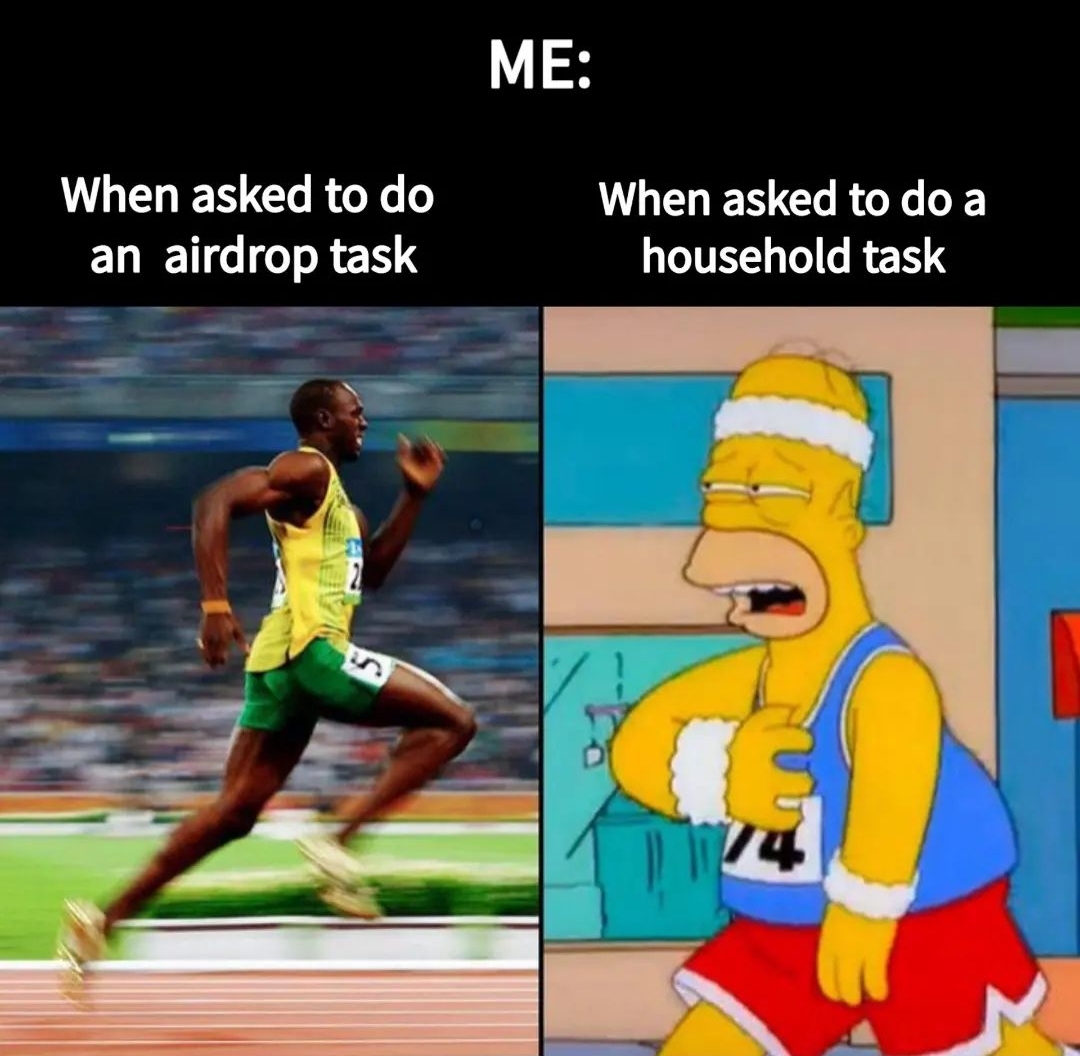 __
And, of course, a documentary for you that documents the documented history as it happened per the documents.
this is the boomer version of minting NFTspic.twitter.com/Ew0Po4jBoI

— LilMoonLambo (@LilMoonLambo) December 21, 2022
---